Amanda Black age, family, songs, albums, genres, record labels and Instagram
Amanda Black is a young and established South African musician and guitarist. She is not only blessed with beauty but also a charming voice. The artist officially came into the limelight in 2016 when she released her first debut album known as Amazulu. Amanda's recent album is currently the talk of the town, and everyone wants to know the story behind her success, considering her age.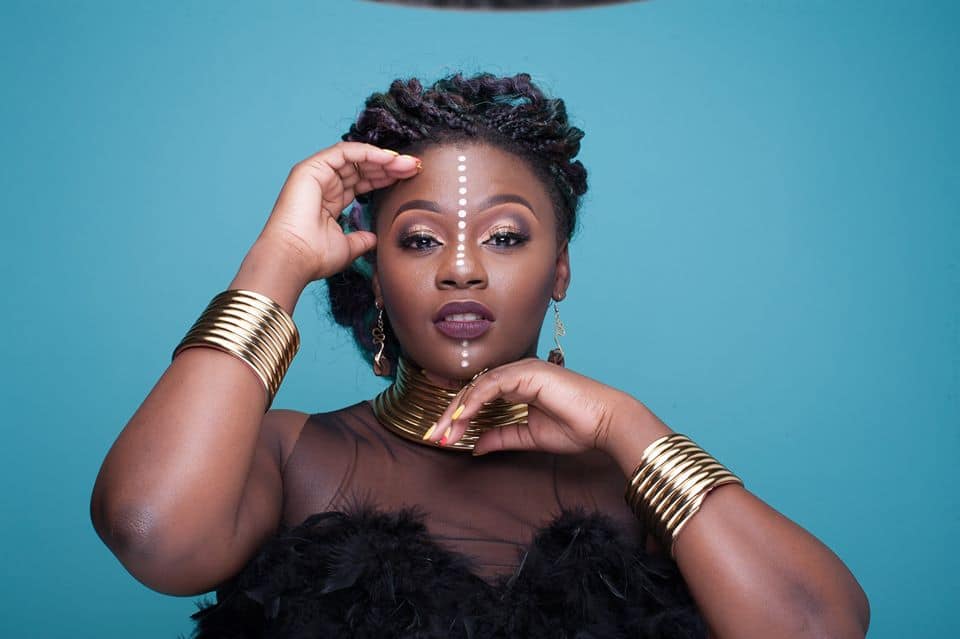 Unlike some female celebrities, Amanda has always been consistent from 2015. She has been making maximum use of her voice to entertain his fans in South Africa and the world. The artist is different from others because she releases music that people can relate to. For instance, her 2016 album revolves around love, heartbreak, and discovering oneself. That brings us to the bigger question, what is the story behind her success?
Amanda Black profile summary
Full name: Amanda Benedicta Antony
Date of birth: 24th July 1993
Place of birth: Mthatha, Eastern Cape
Birth sign: Leo
Age: 26 years old
Occupation: Musician
Genre of music: Soul, Afro-Soul
Music label: AfroRockstar, Sony Music, Ambitiouz
Years active: 2015 - present
Amanda Black biography
Amanda Black, whose real name is Amanda Benedicta Antony, was born on 24th July 1993 in Mthatha, Eastern Cape, in South Africa. She spent most of her childhood in the city together with her family. She does not come from a musical family. However, Amanda's interest in music set in right from childhood.
Similar to some musicians, Amanda started singing in church and school at the age of 6 years. Six years later, she contested in Idols South Africa, a singing competition, which helped to showcase her talent to the world. However, the experience was not an easy one. She auditioned three times before finding her way to the seventh position.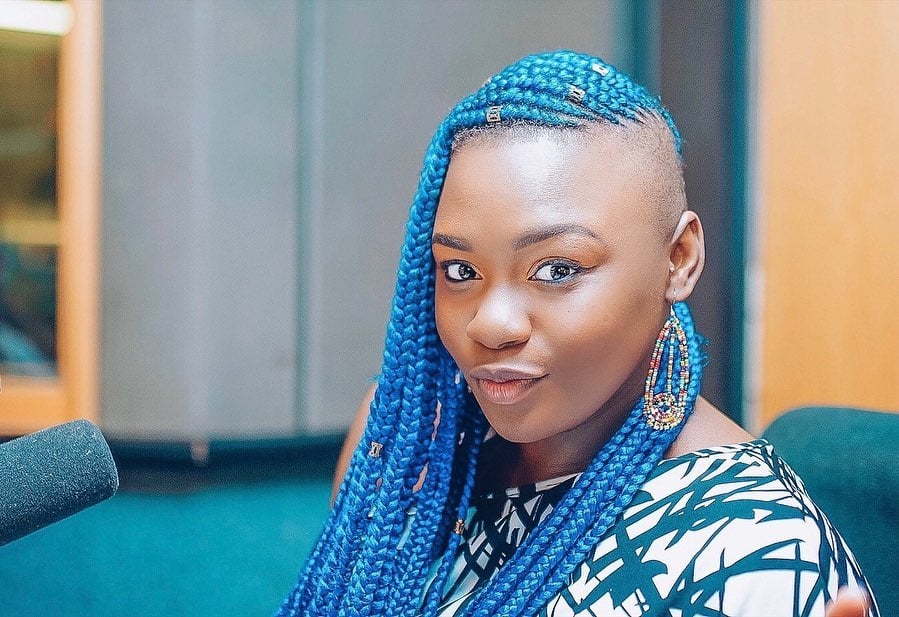 In 2016, her family moved to Johannesburg. During the same year, she was approached by Kgosi Mahumapelo's label (Ambitiouz Entertainment) with a recording deal. Amanda agreed to the deal and later signed a contract with the label. A few months later, Ambitiouz Entertainment recorded her first hit song, Amazulu, which received massive airplay on many radio stations.
How old is Amanda Black?
As of 2019, Amanda Black age is 26. This year, she expressed her excitement about turning 26 through a Facebook post. In the post, she reminded her followers about her debut album, which turned three years in July.
READ ALSO: Theuns Jordaan age, children, wife, songs, albums, record labels, awards and Instagram
Amanda Black family
Amanda is not the only child in her family. She has other siblings, but their names are yet to be known to the public. Together with her siblings, she was raised single-handedly by her mother. Amanda Black mother's name is Nanku Mamfene Bethuna.
In 2016, during Mother's Day, Black posted her mother's image alongside an emotional caption. She applauded her for always sacrificing to see them grow to reach their aspirations. Also, she took the opportunity to congratulate single fathers too.
On 2nd October 2018, she also posted her grandparents, who were celebrating their 50th anniversary. In the post, she said she was blessed to have them in her life.
Is Amanda Dlamini related to Amanda Black? No. The two only share first names, but they do not have any family ties. Dlamini is a midfielder soccer player from South Africa.
Her genre of music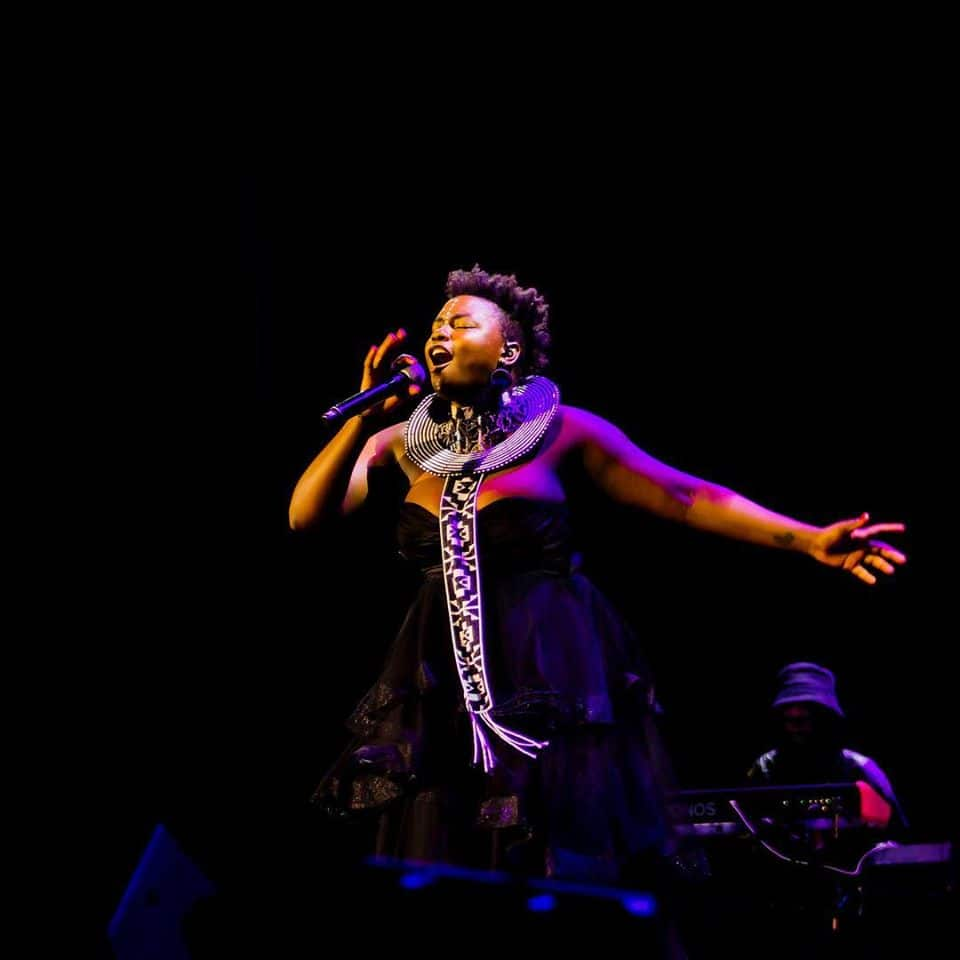 Overall, Amanda's style of music can be described as Afro-soul. If you listen to Amanda Black Amazulu album keenly, you will notice that the sound of her music is instilled with some Afro, Hip-Hop bits of R&B and Blues, hence the name Afro-soul. However, often, people simplify her genre of music as Soul music, Afro-soul, and Contemporary R&B.
Record labels
So far, the artist has worked with the following recording labels: Ambitiouz Entertainment, AfroRockstar, and Sony Music Entertainment. However, it is only fair to point out that she started at Ambitiouz before being noticed by the other recording labels.
Albums
Approximately three years ago Amanda professionally entered the music scene, but her achievements are commendable. Well, currently, she has two albums. Amanda Black album titled Amazulu was released in 2016. In 2019, she also released another album titled Power. In the new album, she has featured South African's established artists like Ami Faku, Hamilton, Soweto Gospel Choir, among many others.
READ ALSO: Matshela Koko biography: age, daughter, wife, Zimbabwe, CV, LinkedIn, salary and Eskom
Black Power album, like Amazulu, is already receiving massive support from fans and the media through AirPlay.
Amanda Black songs
The artist has been releasing hit after hit since 2016. For instance, Amanda Black new single titled Egoli, is currently the talk of the town. The song is among the 18-track songs from her 2019 Power album. Here is Amanda Black song list that will help you realize how far the artist has come as far as music is concerned:
2016 songs
Thank You
Sabela Free
Crush
Amanda Black Kahle
Uzobuya
Separate
Amazulu
Msizeni
Lila
Mna Nawe
Sinazo
2019 songs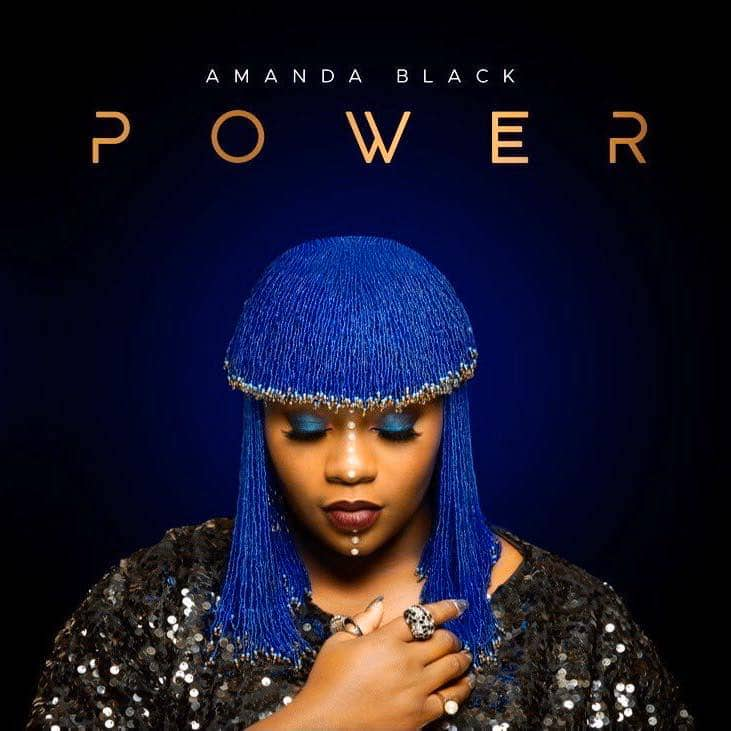 Vuka
Thandwa Ndim
Hamba
Bayile
Power
Mmangwane
Famous
Baninzi
Ndizele Wena
Phambili
Ndilinde
Love Again
Khumbula
Intro
Ndilinde Prelude
High Interlude
Egoli
The artist has also collaborated with other performers to produce sensational hits worth listening to. For instance, I do Amanda Black is another project released with LaSauce.
Amanda Black Instagram
The artist commands a massive following on Instagram. Currently, she has over 250k followers. Often, she posts pictures with friends, family, and fellow musicians. By following her, you will get to see all her gorgeous photos. Also, you will get updates about her projects before others.
Amanda Black is not only beautiful but also talented. Life experiences inspire most of her songs. This way, most people can easily relate to her music. Even though she has been around for a few years, her impact on the music scene is very significant. Unlike some musicians, her music can be listened to by both the old and the young. The good news is that she is here to stay. So, expect more soothing music from her.
READ ALSO: Quinton Fortune age, height, wife, Manchester United Coach, football career, trophies, stats, Instagram, and net worth
Source: Briefly News