The stories, facts and figures of the top 10 richest people in the world
There has been a lot of debate going on over who is the richest man in the world. Why? The COVID-19 pandemic is affecting the world's economy today. While some figures are raking in more money as a result of the pandemic, others are no longer in the list of the top 10 richest people in the world.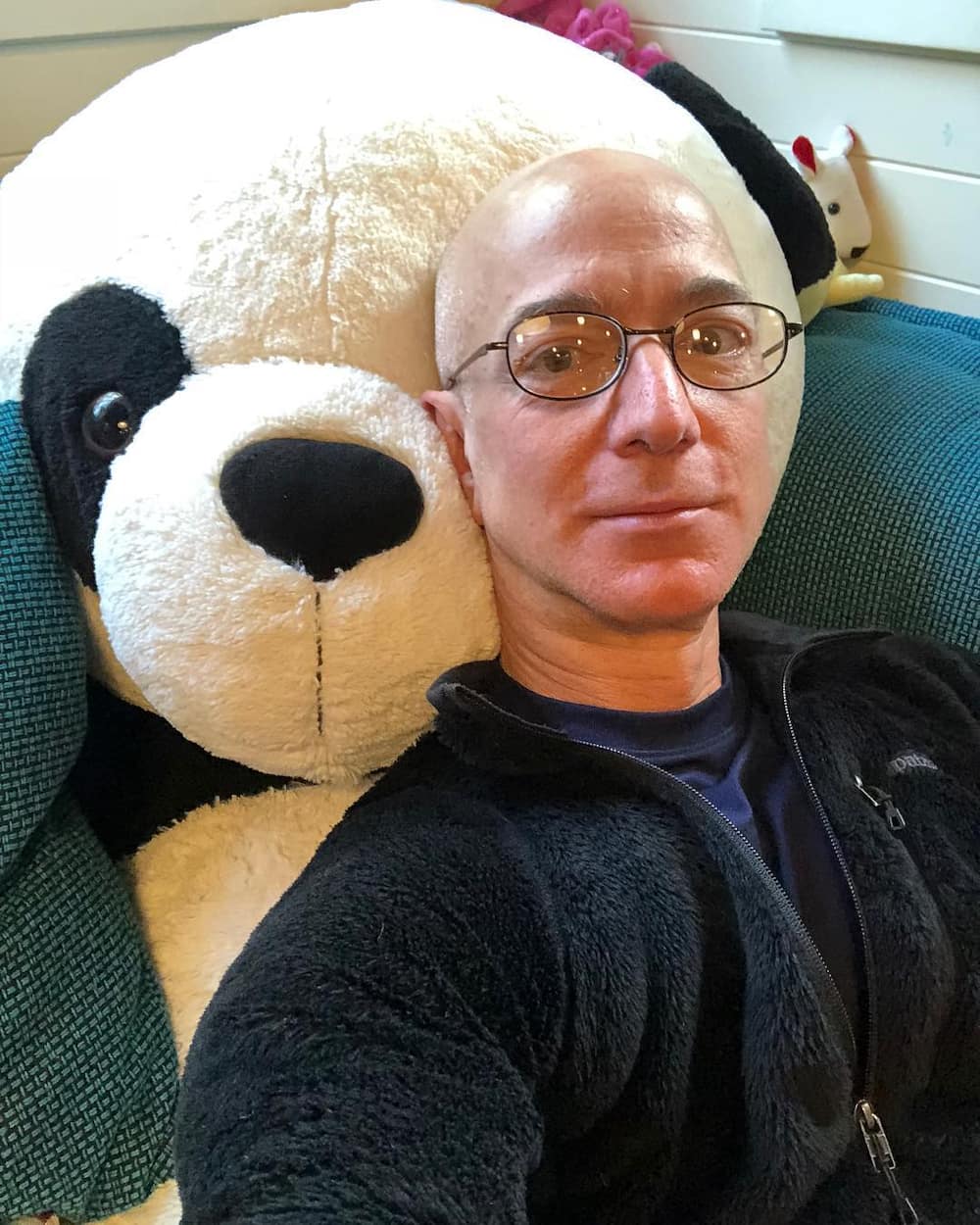 Forbes list of the World's Billionaires is always compiled and published in March every year. So who are the top 100 richest in the world? The famous American business magazine is the ideal place to find out. The 2020 edition was compiled on March 18; it features 2,095 billionaires, with most of them being poorer than they were last year.
Who is the richest person in the world 2020?
The list starts with Jeff Bezos earning more from the pandemic lockdown. Bill Gates maintained the second spot, followed by Bernard Arnault. According to the list, 267 billionaires in 2019 dropped out of the list after failed businesses.
However, there are 178 new billionaires like Eric Yuan, CEO of Zoom Video Communications, whose company has gained momentum from the pandemic.
1. Jeff Bezos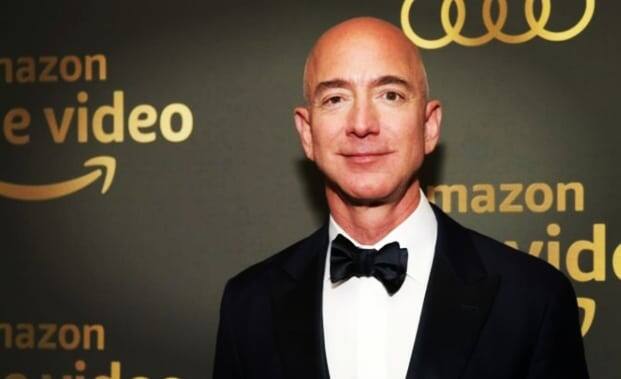 Who is No 1 richest personn in the world? Jeff Bezos. He was born on January 12, 1964 (56 years old). According to Forbes, Jeff Bezos net worth is $113 billion, making him the richest man in the world today.
How did Jeff Bezos get rich?
Mr. Bezos is the president of Amazon, an online retail company. He started his company with $100,000 and became a millionaire after raising $54 million through Amazon's IPO (Initial Public Offering). Today, Jeff Bezos owns 11% shares in Amazon despite losing a large chunk of wealth to his ex-wife MacKenzie in 2019.
The surge of his wealth despite the divorce settlement can be attributed to the coronavirus pandemic (COVID-19). Being one of the most popular online retail stores, Amazon benefitted from the rise of internet shopping caused by the pandemic.
What does Jeff Bezos do with his money? He is the owner of a Gulfstream Jet worth $65 million. Mr Bezos owns different real estate across the US and a space exploration company known as Blue Origin.
2. Bill Gates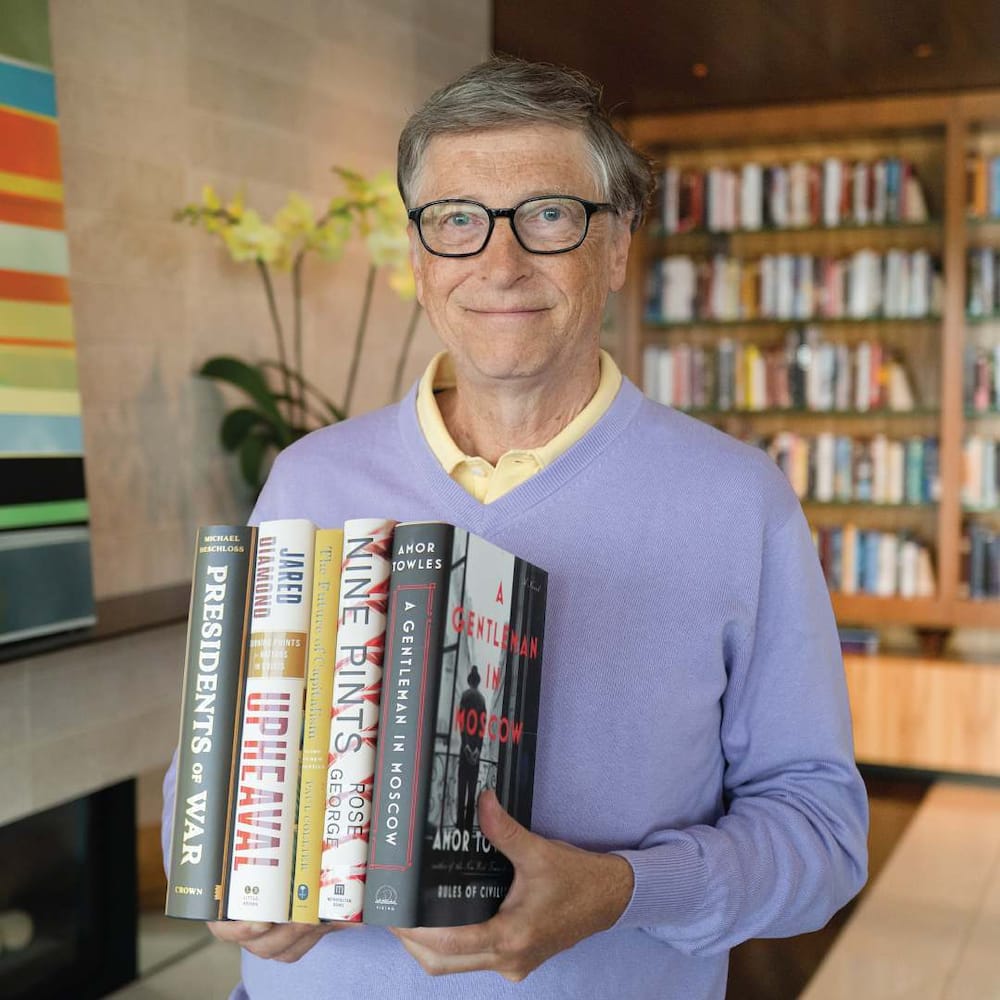 Mr Gates was born on October 28, 1955 (64 years old). According to Forbes, Bill Gates net worth is $98 billion.
When did Bill Gates get rich?
He became very wealthy at the age of 31 years old after Microsoft went public with its shares. Before that time, Mr Gates had co-founded Microsoft Corporation with his friend Paul Allen. The renowned software developer went on to amass so much wealth after his partner left him in 1983. This brings up this debate: is Bill Gates the richest man in the world? No, Mr Gates no longer tops Forbes rich list. However, he first topped this list in 1995, when he was just 39 years old.
Today, Mr Gates and his wife, Melinda, own the largest private charitable foundation in the world known as the Bill & Melinda Gates Foundation. What kind of car does Bill Gates have? The rich American drives a Porsche Taycan.
READ ALSO: Top 10 richest football clubs in South Africa 2020
3. Bernard Arnault & family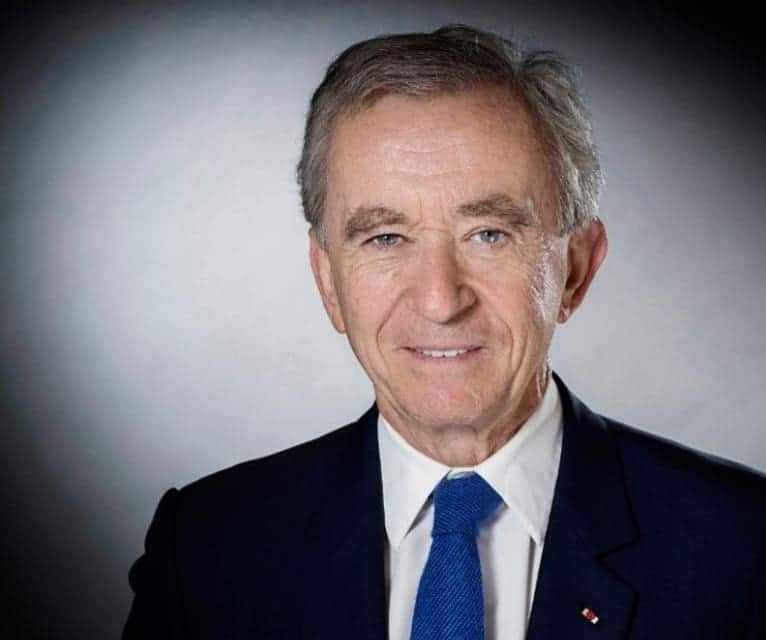 Mr Arnault was born on March 5, 1949 (71 years old). According to Forbes, Bernard Arnault net worth is $76 billion, placing him at number three in the top 10 richest people in the world 2020.
What does Bernard Arnault own?
The French billionaire owns the largest luxury products company in the world - the LVMH Moët Hennessy Louis Vuitton SE. The company is in charge of more than 70 brands. This includes Sephora and the recently bought Tiffany & Co., which was reportedly worth $16.2 billion.
So, how did Bernard Arnault make his money? Mr Arnault's wealth came after purchasing Christian Dior in 1985. He used the money he inherited from his father's construction business. Today, the businessman and his four children are in charge of the LVMH empire.
READ ALSO: Top 17 hottest female DJs in South Africa 2020
4. Warren Buffett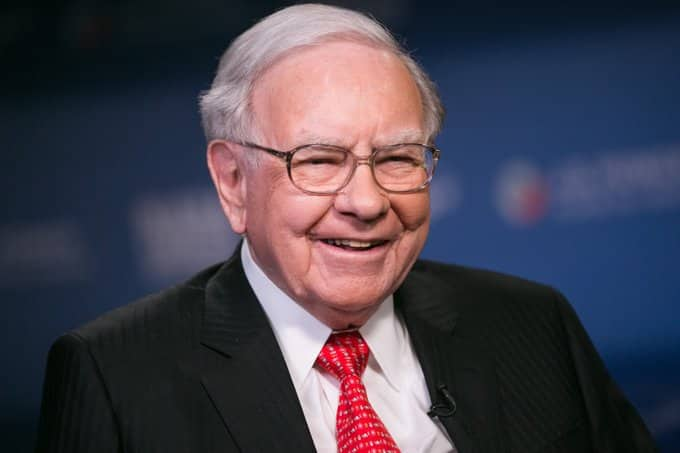 Mr Buffett was born on August 30, 1930 (89 years old). According to Forbes, Warren Buffet net worth is $67.5 billion.
How did Warren Buffet get rich?
Forbes regards Mr Buffet as one of the most successful investors of all time. His company, Berkshire Hathaway, owns over 60 companies. Being a very successful investor, many people are interested in knowing what are Warren Buffett's top 10 holdings? Here is his portfolio as of December 31, 2019:
Apple (AAPL)
Bank of America (BAC)
Coca-Cola (KO)
American Express (AXP)
Wells Fargo (WFC)
Kraft Heinz (KHC)
JPMorgan Chase & Co. (JPM)
US Bancorp (USB)
Moody's Corporation (MCO)
Delta Air Lines (DAL)
5. Larry Ellison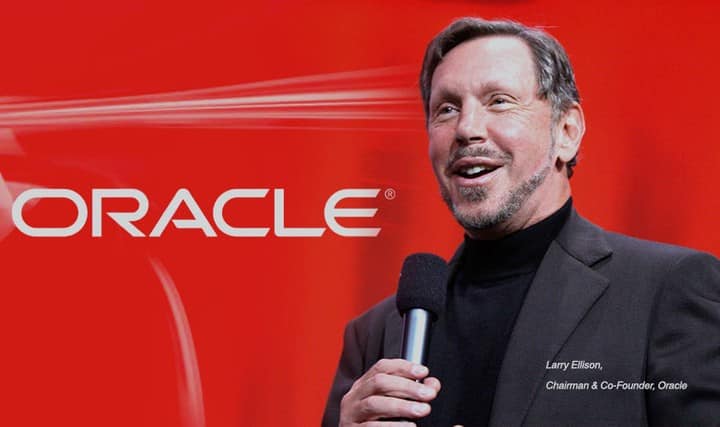 Mr Ellison was born on August 17, 1944 (75 years old). According to Forbes, Larry Ellison net worth is $59 billion.
What did Larry Ellison invent?
The American, who was born to Jewish immigrants, is the founder of Oracle Corporation. He started raking in cash after IBM signed on to his software company in 1981. However, a small part of his wealth today is not through his software.
So, how did Larry Ellison make his money? The business mogul has an assortment of real estate, including the island of Lanai, which was purchased for $300 million.
6. Amancio Ortega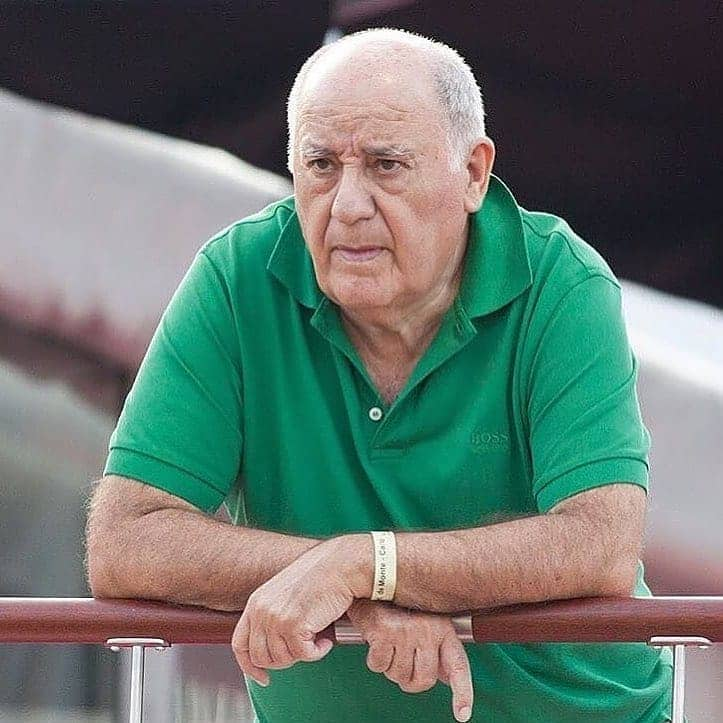 Mr Ortega was born on March 28, 1936 (84 years old). According to Forbes, Amancio Ortega net worth is $55.1 billion. Where was Amancio Ortega born? He was born in Busdongo de Arbas, Spain. His rags-to-riches story began when he was sewing clothes at the age of 14.
How did Amancio Ortega make his money?
The Spanish billionaire made his money by transforming his little clothing industry into a successful fashion chain store known as Zara. Together with his former wife, Rosalia Mera, Ortega incorporated the fashion brand to Inditex Inc., where he owned close to 60% shares.
7. Mark Zuckerberg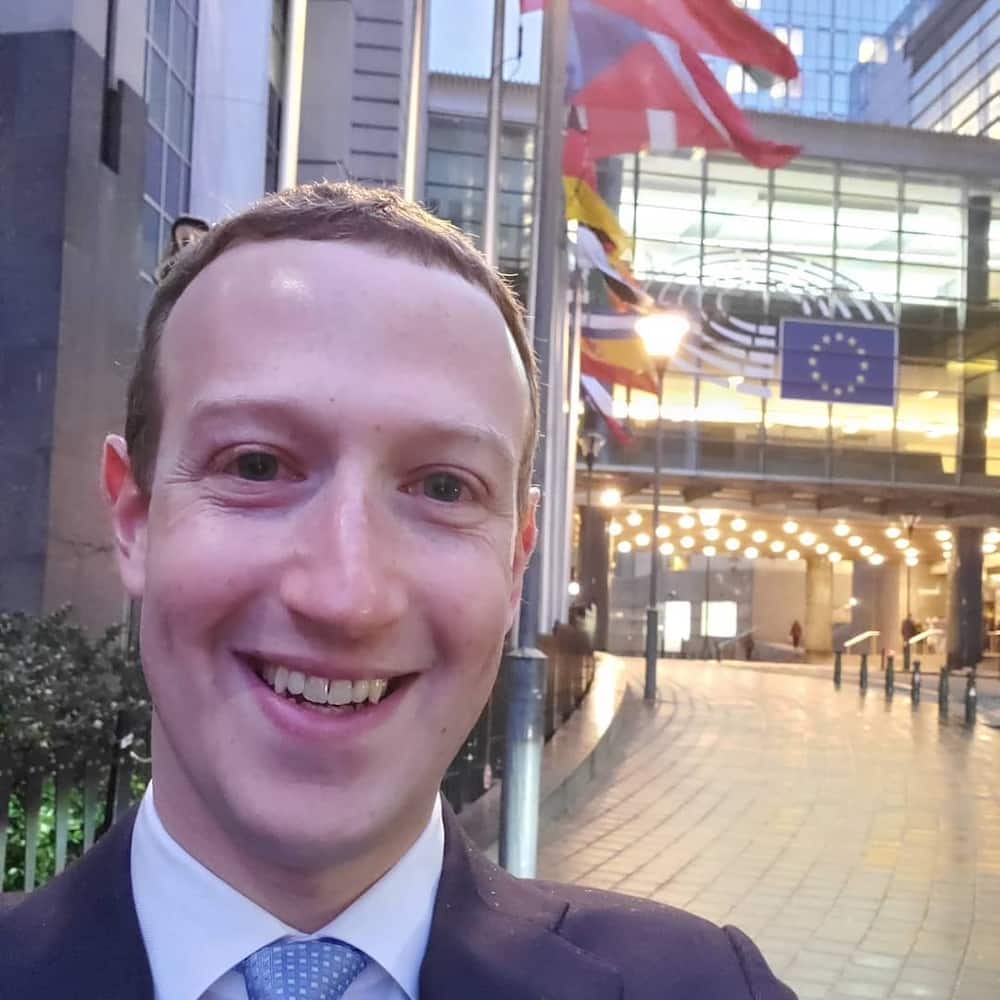 Mark was born on May 14, 1984 (35 years old). According to Forbes, Mark Zuckerberg net worth is $78.6 billion, making him the youngest richest man on Earth.
How old was Mark Zuckerberg when he became a billionaire?
He became wealthy when he was 28 years old in 2012 after raising $16 billion from Facebook's IPO. The Facebook CEO developed the social media platform earlier in 2004. Today, he owns 15% shares of Facebook as well as other social networking sites.
There has been so much debate on Instagram ownership. So, does Mark Zuckerberg own Instagram? The American internet entrepreneur bought it from its founder, Kevin Systrom, in 2012.
READ ALSO: Who is currently the richest woman in Africa?
8. Jim Walton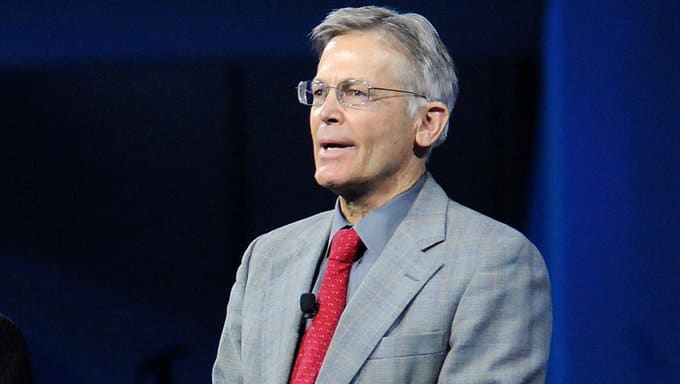 He was born on June 7, 1948 (71 years old). According to Forbes, Jim Walton net worth is $55 billion. J Walton is the youngest son of Sam Walton, the founder of Walmart, the world's largest retailer. Together with other heirs, they own half of Walmart's stock.
Who is the richest Walton?
The current Forbes list places Jim above his siblings. But, how did Jim Walton make his money? Being one of the Walton billionaires, Jim's wealth can be attributed to his stake in Walmart. However, his 44% investment in Arvest Bank gives him an edge over other Walmart heirs.
9. Alice Walton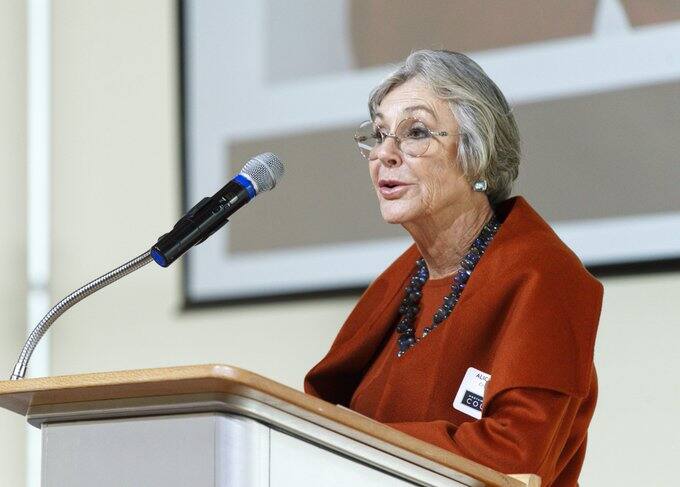 Mrs Walton was born on October 7, 1949 (70 years old). According to Forbes, Alice Walton net worth is $54.8 billion, making her the richest woman in this list of the top ten richest people in the world.
How did Alice Walton get rich?
Like other Waltons, Alice's wealth comes from her association with Walmart. She is also the Vice-Chairperson for Arvest Bank Group and loves collecting artworks in America. In 2005, the Arkansas native bought a $35 million painting known as Kindred Spirit. The masterpiece was created in 1849 by Asher Brown Durand.
10. Rob Walton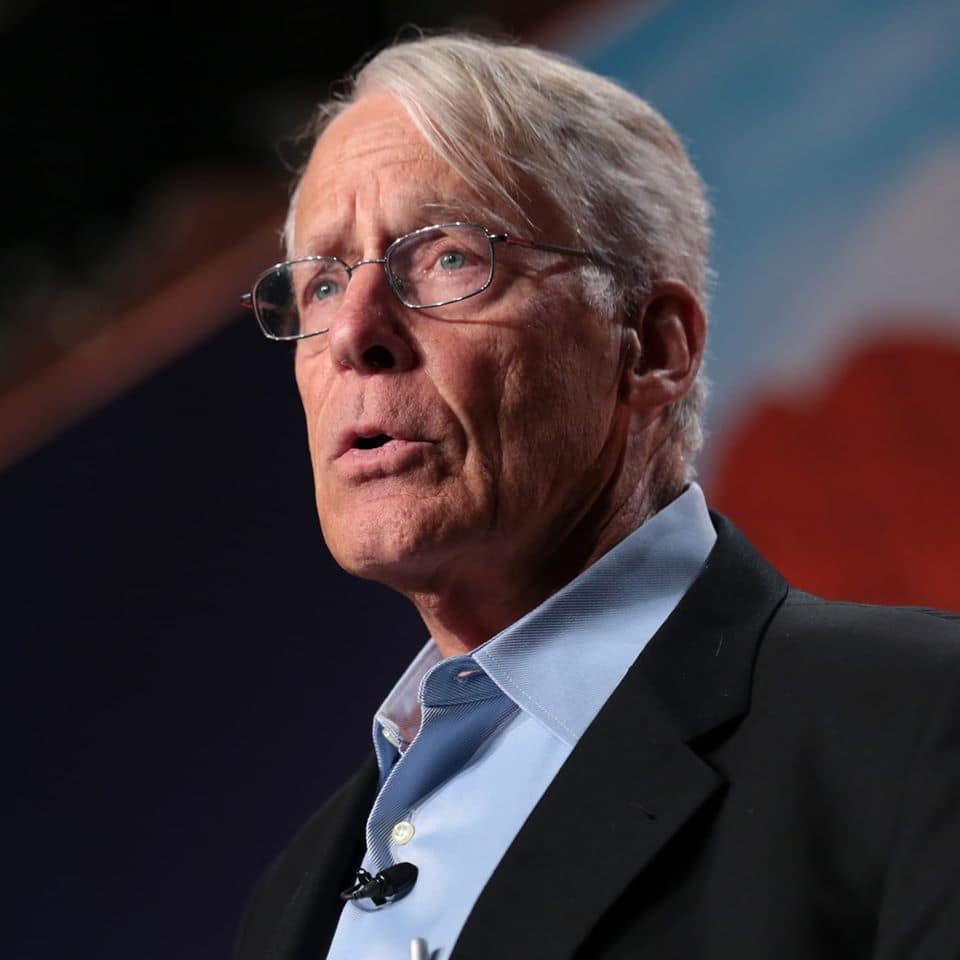 Mr Walton was born on October 28, 1944 (75 years old). According to Forbes, Rob Walton net worth is estimated at $54.5 billion. Being the eldest son of Sam Walton, he was the chairman of Walmart from 1992 until 2015.
Do the Waltons still own Walmart?
The Waltons own almost half of Walmart's stock even after it sold some of its shares. Rob, together with his siblings, makes the world's richest family, and so, several individuals are eager to know this: how much would Sam Walton be worth today? Having shared his wealth after dying, the famous Walmart founder would be worth more than $150 billion today if we combine the wealth of all the Walton heirs.
Apart from just being wealthy, the top 10 richest people in the world are philanthropists. Most of them are helping in the fight against the pandemic now. Hopefully, they will help humanity survive these trying times.
READ ALSO:
5 Football stars who've helped and motivated Saffas during lockdown
Top 15 richest business owners ranked: black South African millionaires
Kanye West reaches billionaire status, becoming richest man in hip-hop
Source: Briefly News