The world of business is mostly considered a male-dominated arena. However, several women have made a mark that cannot go unnoticed in this field. One such woman is Folorunsho Alakija. Here is all about her.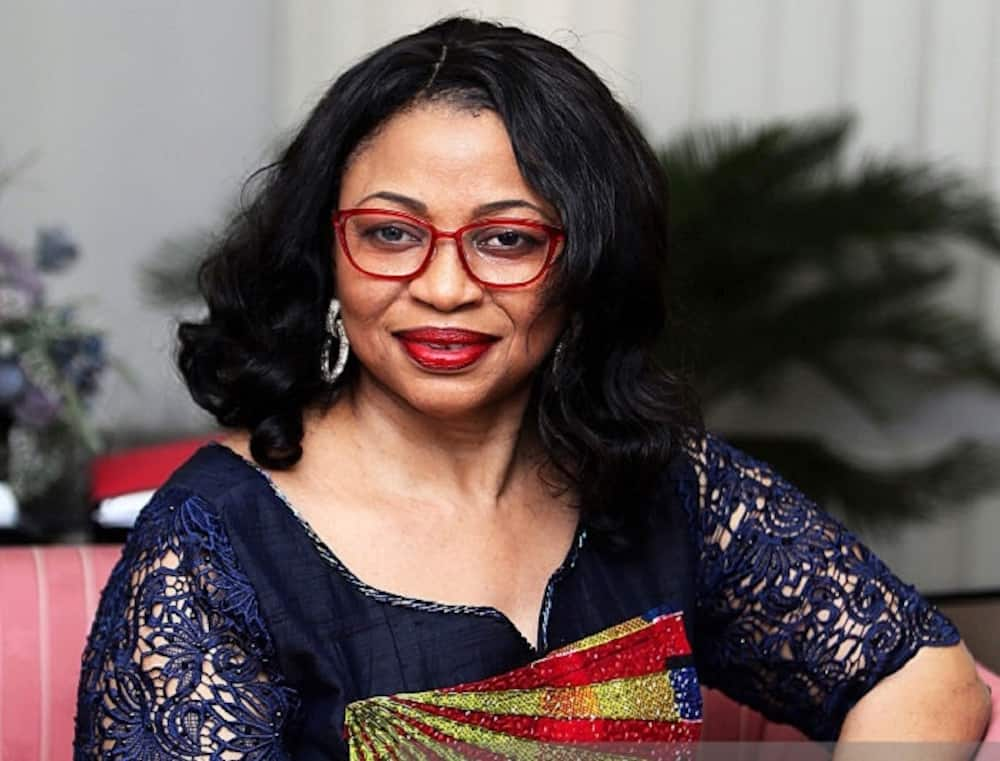 Folorunsho is a Nigerian businesswoman who is involved in fashion, real estate, oil, and printing industries. She is the executive vice-chairperson of Famfa Oil Limited as well as the group managing director of The Rose of Sharon Group, which is made of Digital Reality Prints Limited and The Rose of Sharon Prints and Promotions Limited.
Folorunsho Alakija profile summary
Full name: Folorunsho Alakija
Date of birth: 15th July 1951
Place of birth: Ikorodu, Lagos Estate, Nigeria
Folorunsho Alakija age: 68 years
Nationality: African
Ethnicity: Black
Relationship status: Married
Folorunsho Alakija husband: Moduape Alakija
Folorunsho Alakija net worth: $2.5 billion
Biography
Folorunsho Alakija was born on 15th July 1951 to the family of the famous Chief L.A Ogbara in Ikorodu, Lagos State, Nigeria. She went to Our Ladies of Apostles in Lagos between 1955 and 1958 for her nursery school studies.
When she was 7 years old, Folorunsho traveled to the United Kingdom for her primary school education. She studied at Dinorben School for Girls in Hafodunos Hall in Llangeynyw, Wales, between 1959 and 1963. After primary school, she returned to Nigeria, where she attended a Muslim High School in Sagamu, Ogun State.
She later returned to the United Kingdom to undertake secretarial studies at Pitman's Central College in London. She also took a course in Fashion at the Central School of Fashion in London.
READ ALSO: Amy Kleinhans bio: age, children, husband, farm, profile
Career
Alakija began her career immediately after graduating from fashion school. She landed her first job in Lagos, Nigeria as an executive secretary at Sijuade Enterprises. Later on, she moved to work with the former First National Bank of Chicago, which then transitioned to FinBank.
After serving for some years in the banking industry, she opted to establish her own company, and then she joined the fashion industry. With her excellent stitching skills, she opened up Supreme Stitches, which became a household name a few years after its launch.
Besides fashion, she ventured into the petroleum business in May 1993 when she applied for the apportionment of an oil processing license (OPL). The permit was successfully offered to Famfa Limited, thus enabling her to explore oil on a 617 000-acre block, currently referred to as OPL 216.
In September 1996, she partnered with the Star Deep Water Petroleum Limited through a joint venture contract. As per the agreement, 40% of Alakija's Famfa Oil Company stakes were transferred to Star Deep, a Texaco subsidiary.
Folorunsho Alakija husband
Mrs. Alakija is married to the love of his life Mr. Modupe Alakija, who is a lawyer by profession. The duo tied the knot in November 1976, and as of now, they have been married for a whopping 43 years and still going strong. The couple has been blessed with four lovely children.
Children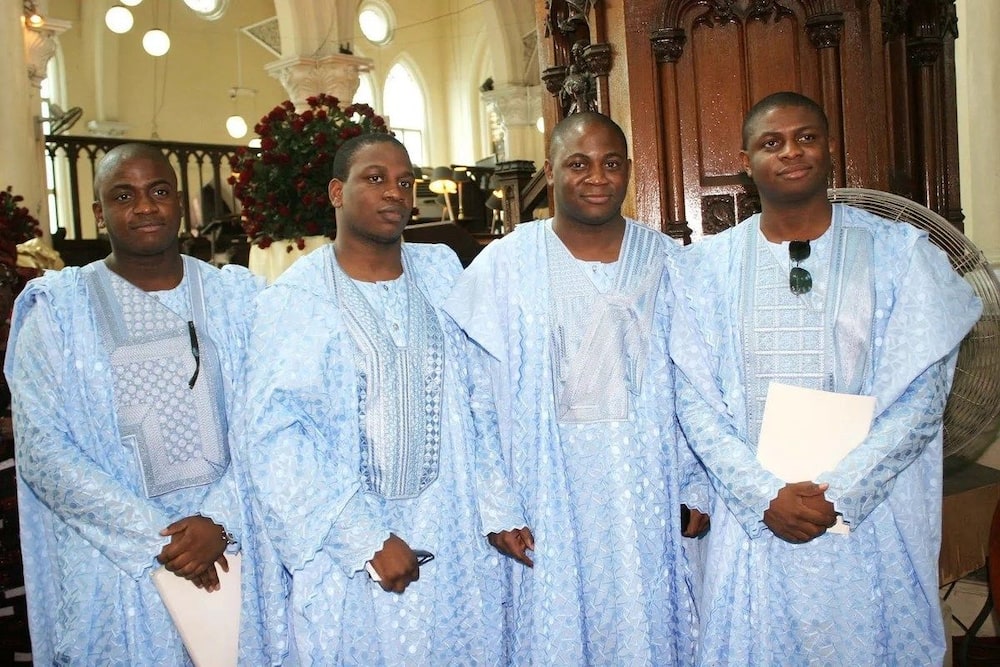 Folorunsho Alakija children are the second-most important part of her life. These sons help their mother in her different business ventures as they work at Famfa Oil Limited. The four sons go by the name Folarin, Rotimi, Dele, and Ladi.
READ ALSO: Grace Mugabe bio: age, children, Robert Mugabe, education, wealth, where is she now?
Philanthropic interest and books
Folorunsho has a foundation which is known as Rose of Sharon Foundation. It helps orphans and widows through business grants and scholarships. The billionaire is a successful writer as well. Folorunsho Alakija books include:
Alone With God
Folorunso Alakija Speaks (An inspirational book for All)
Folorunso Alakija Speaks 1 (An inspirational book for Christians)
Growing with the Hands that gives the Rose
His Name is Over 2000 Names of My God
Scriptures for Husbands
Scriptures for Parents
Scriptures for Wives
The Cry of Widows and Orphans
University of Marriage
Window Shop for your Spouse
Net worth
Folorunsho Alakija story is nothing short of hard work that has paid off. She is the richest woman in Nigeria and the second richest woman in Africa after the famous Ngozi Okonjo-Iweala. As of now, Folorunsho Alakija's net worth stands at $2.5 billion.
READ ALSO: Alan Lazar bio: Age, children, wife, education
Folorunsho Alakija house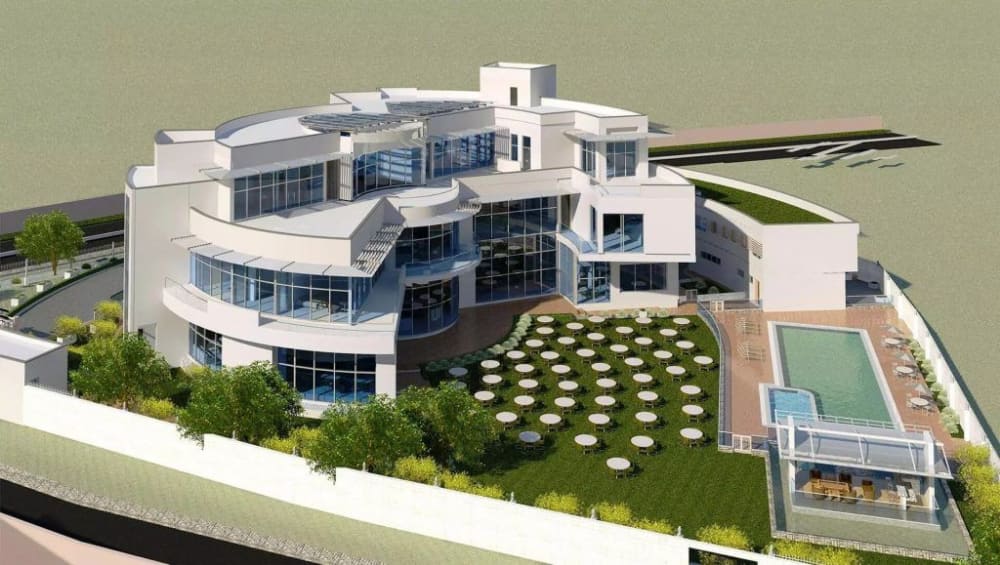 One of the most amazing homes she owns is her Lagos house, which is worth $700 million. The residential building is a masterpiece that was designed by the famous Adeniyi Coker Consultants Limited (ACCL) and constructed by the Julius Berger Construction Company.
Folorunsho Alakija cars and jets
Similar to many other black billionaires, Mrs. Alakija owns a garage full of expensive luxury vehicles. In the recent past, she added four Mercedes-Benz G-Wagons to her automobiles. The price of each car of them goes for around $114,000. She also owns several luxury sedans for her private and family daily use.
Bombardier Global Express XRS is Folorunsho Alakija private jet. It is estimated to cost around $50 million.
Folorunsho Alakija contact details
Below are her contact details:
READ ALSO: Sipho Hotstix Mabuse bio: age, children, wife, goes back to school, matric, songs, net worth
Frequently asked questions
Here are the answers to some of the FAQs about the billionaire.
Who is the richest woman in Africa 2020?
According to Forbes, Ngozi Okonjo-Iweala is listed as the richest woman in Africa while Folorunsho Alakija comes in second place.
What does Folorunsho Alakija do?
Folorunsho is a popular businesswoman and the second richest woman in Africa. She manages her oil company in addition to her other different business ventures.
How did Folorunsho Alakija get rich?
She has run a successful business in the oil industry as she is the owner of Famfa Oil Company. She was one of the first individuals to take part in the oil business, and even though the government had taken away her block, she won it back successfully.
Folorunsho Alakija serves as a great role model for African women. She is proof that with proper education, the right business acumen, and effort, you can achieve anything in life.
READ ALSO:
Jacqui Mofokeng bio: age, husband, Miss South Africa, profile
Kid X bio: age, married, family, songs, albums, awards, profile, facts
Sheila Senkubuge bio: age, children, husband, nationality, audio, profile