Elif teasers: October 2020
In Elif teasers for October 2020, Ayse thinks she caused Elif to fall and endangered her life. She does not know that Arzu, Kenan's wife, was behind the accident that happened to Elif because she wants her dead. Why does Arzu hate Ekif so much? Elif is a beautiful 6-year-old girl. Her gambling father, Veysel Şimşek, planned to sell her to settle his debts. Elif's mother, Melek, fell sick while plotting to escape with her to another town. She requested Ayşe Doğan, a maid in the wealthy Emiroğlu family, to raise her daughter in the mansion. Melek eventually left her home to protect herself from Veysel.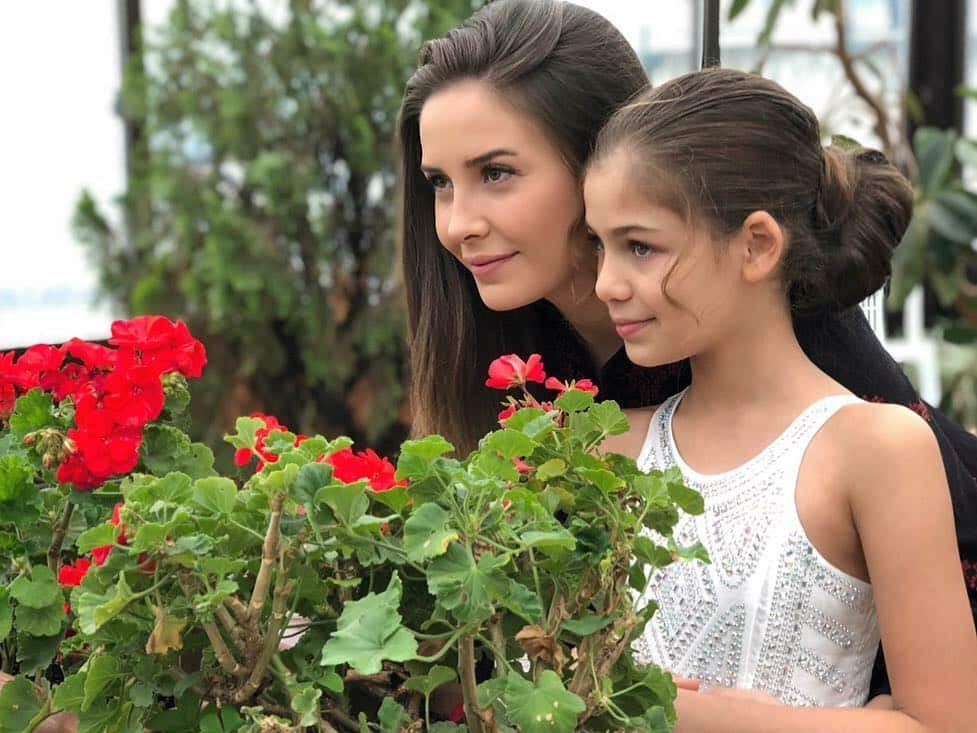 Elif grew near her father without knowing that they were related by blood. Kenan's family was against his planned marriage with Melek; therefore, they parted ways. Melek did not inform him that she was pregnant at the time they were separating. The series airs on eExtra from Mondays to Fridays at 18h35. You cannot afford to miss it because it is the best Afrikaans-dubbed Turkish soapie.
Elif October 2020 teasers
Take your time to read the story's captivating mysteries. You might get confused if you rush through the teasers. A sweet drama series needs your full attention for you to grasp every detail. Here is what will happen in Elif in October:
1/10/2020: Thursday (Episode 14)
Melek spends the night in Ayse's house, and Arzu is afraid that someone will find out she ruined Kenan's beautiful vehicle.
2/10/2020: Friday (Episode 15)
Selim helps Zeynep when she gets into trouble at her workplace because he is growing fond of her. Ayse is double-minded about revealing the real identity of Elif's father.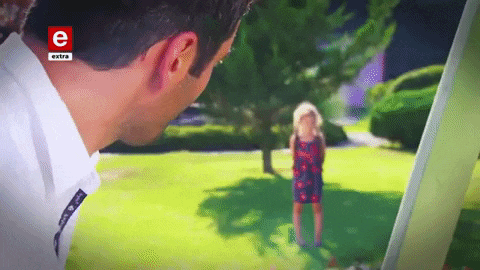 READ ALSO: New! The Candidate Teasers: November 2020
5/10/2020: Monday (Episode 16)
Ayse discovers that Kenan prevented Arzu and Ailye from taking Elif to an orphanage. Meanwhile, Veysel is still looking for Elif.
6/10/2020: Tuesday (Episode 17)
Arzu stops Kenan from taking Elif home. Murat and Veysel pretend that they are interested in protecting Elif from Arzu. Later, they attempt to blackmail Ayse into giving them money. They want Ayse to bribe them not to take Elif away from her.
7/10/2020: Wednesday (Episode 18)
Aliye attempts to control the operations in the family estate and the piece of land. On the other hand, Arzu and Gonca are determined to get rid of Ayse and Elif regardless of their price.
8/10/2020: Thursday (Episode 19)
Ayse and Elif leave the farm even though they have nowhere to seek refuge. At the same time, Kenan loses trust in Ayse because she has been falsely accused of stealing from him.
9/10/2020: Friday (Episode 20)
Arzu is concerned about her well being more than anyone else. She is also hostile towards Elif. A stranger arrives in town and starts inquiring from the locals about the Emiroğlu family farm and its owners.
12/10/2020: Monday (Episode 21)
Arzu plays her tricks to prevent Kenan from meeting Melek, and Elif sustains severe injuries from falling. Murat and Veysel go on an adventure. Meanwhile, Ayse blames herself and feels that she caused the accident.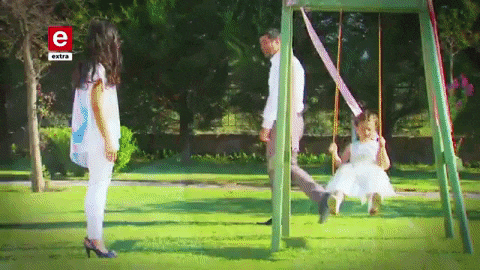 READ ALSO: Geet teasers: October 2020
13/10/2020: Tuesday (Episode 22)
Melek and Ayse camp at the hospital while hoping for good news from the doctor about Elif's condition. The doctors stabilize Elif's health, but she goes into a comma. The cops investigate Elif's accident, and Arzu attempts to kill the girl again.
14/10/2020: Wednesday (Episode 23)
No one expected that Veysel would save the day. Elif wakes up from the comma, and Arzu is worried that she might expose her. Ayse persuades Melek to stop worrying because she will help her safeguard Elif's life.
15/10/2020: Thursday (Episode 24)
Arzu and her daughter, Tugce, are upset when Elif returns to the farm, and Arzu beseeches Gonca to protect her from being exposed by Elif. Murrat and Veysel agree to investigate Elif's case secretly.
16/10/2020: Friday (Episode 25)
Arzu gets anxious when she finds a note in her room and investigates who left the message. Tugce, a spoiled little girl, falls and hurts herself while hiding a dollhouse she stole from Elif's room. Kenan is shocked to meet a familiar person shortly after storming out of the house because he argued with Aliye.
19/10/2020: Monday (Episode 26)
While Veysel blackmails Arzu, Melek's family protects Elif despite the consequences. Later, Kenan notices a woman who looks familiar.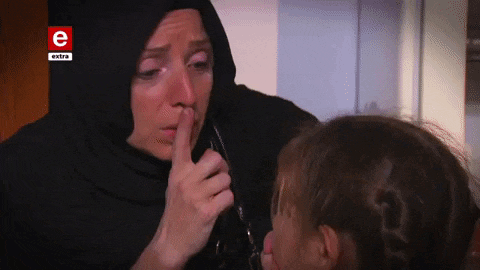 READ ALSO: The River 3 on 1 Magic teasers: October 2020
20/10/2020: Tuesday (Episode 27)
Elif begins to talk after waking up from comma but conceals what happened to her and who hurt her. Kenan embarks on a challenging mission, while Azru and Veysel get into a secret agreement.
21/10/2020: Wednesday (Episode 28)
Gonce reveals an old secret to Veysel that turns his life upside down. Arzu fumes with anger when her plans fail and Ayse needs Melek to listen to what she has to say. Meanwhile, it might be too late for Melek and Ayse to save Elif from getting hurt again.
22/10/2020: Thursday (Episode 29)
Someone notices Arzu visiting Veysel secretly, and Kenan is a step away from finding out details of the mysterious car. Later, Selim offers to help Ayse when he notices that she is behaving strangely.
23/10/2020: Friday (Episode 30)
Arzu is left with no option to make Elif suffer more. Veysel is being blackmailed, so he runs to Kenan to seek a solution.
26/10/2020: Monday (Episode 31)
Zeynep leaves home but is worried that Melek's life is in danger. Kenan believes that he has met the girl standing at the door somewhere.
27/10/2020: Tuesday (Episode 32)
Someone who claims to be a family friend wants to bring down the Emiroglu family business. Meanwhile, Melek is seeking a safe place to hide from Veysel. Arzu is still planning on how to murder Elif.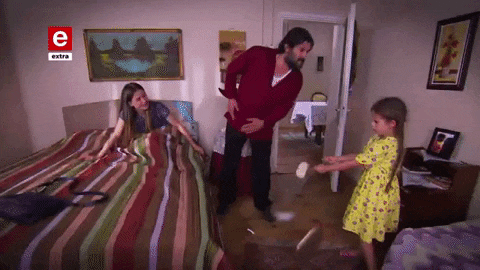 READ ALSO: New! Legacy Teasers: September 2020
28/10/2020: Wednesday (Episode 33)
Arzu comes up with an idea she believed will kill Elif without leaving traces, and Kenan's crops need urgent attention. On the other hand, a stranger is trailing Zeynep.
29/10/2020: Thursday (Episode 34)
Arzu fails to string money out of Veysel, yet she needs it urgently. Erkut offers Veysel a new business idea that makes him seek financial help from Arzu desperately.
30/10/2020: Friday (Episode 35)
While Arzu is getting more desperate and fears that her plans might hit a dead end again, Selim takes Elif and Tugce out. Meanwhile, Elif and Melek might reunite if Tugce keeps up her bad attitude.
What is happening to Elif characters?
Ayse has raised Elif; hence, she shares a mother-daughter bond with her even if Melek is her birth mother. Ayse is holding back from telling Kenan that Elif is his daughter. Ayse and Elif are thrown out of the mansion because someone alleged that Ayse is a thief. Melek is hiding from her ex-husband, Veysel, to protect her life. Meanwhile, Ayse is helping her to safeguard Elif from her evil step-mother, Arzu.
Veysel and Arzu have teamed up to prevent Melek from meeting Kenan after discovering that Elif is Melek and Kenan's daughter. Arzu is afraid that she will lose her husband if he meets Melek, and Veysel wants to force Melek to return home.
You will discover how entertaining the episodes in Elif teasers for October 2020 are if you follow the show diligently. Have you noticed the best scenes of your beloved drama series air on the day you miss to watch? Do not forget to tune in.
READ ALSO: Vierspel Vuurspel teasers: October 2020
Briefly.co.za serves you the hot gossip about what is up next on Vierspel Vuurspel before things calm down. In the Vierspel Vuurspel teasers for October 2020, Kudret might accept to be used as a sacrificial lamb to end the war between him and Celal.
Kudret's life will be endangered if he loses the battle and goes to jail. On the other hand, he has ordered Mert and Sarp to be killed, for they murdered Hundan. Will Celal allow Kudret to kill his ally, Mert?
READ ALSO:
The Evil Eye Starlife cast, cast real names, plot summary, full story, episodes, teasers
Forever Yours Starlife cast, full story, plot summary, teasers, episodes
A Perfect Lie StarLife cast, songs, plot summary, full story, episodes, teasers
Source: Briefly News