Much-anticipated Zakwe and Duncan album 2020: track list, mp3, songs download, reactions
Zakwe and Duncan are making headlines in the entertainment arena. Earlier this year, the duo announced that they were working on a joint album. Worth noting, the long wait is now over as the award-winning music artists and performers have released their killer album titled #ZakweandDuncan. So, have you listened to the new Zakwe and Duncan album?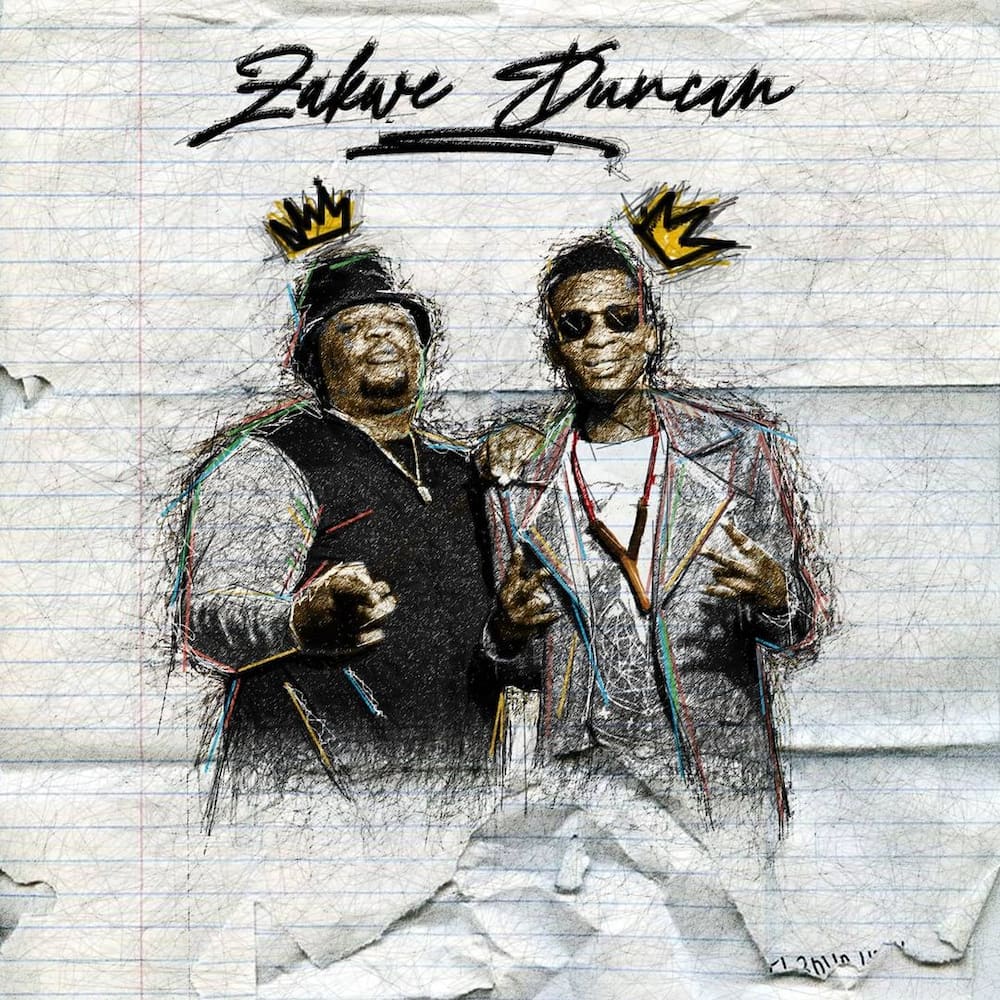 Zakwe and Duncan new album has 16 tracks and features some of the top-notch and talented musicians, such as Mnqobi Yazo, Kwesta, Q Twins, Kay Masta, DJ Tira, K.O, Just Bheki, and Beast (RSA). The musicians are signed by Tsosti By Nature & Afrotainment.
Zakwe and Duncan album
It is believed that listening to music is quite therapeutic and a great way of living longer. With that said, the popular musicians have used songs to talk about their musical journey. They have touched on some of their challenges, lows, and highs experienced in the industry.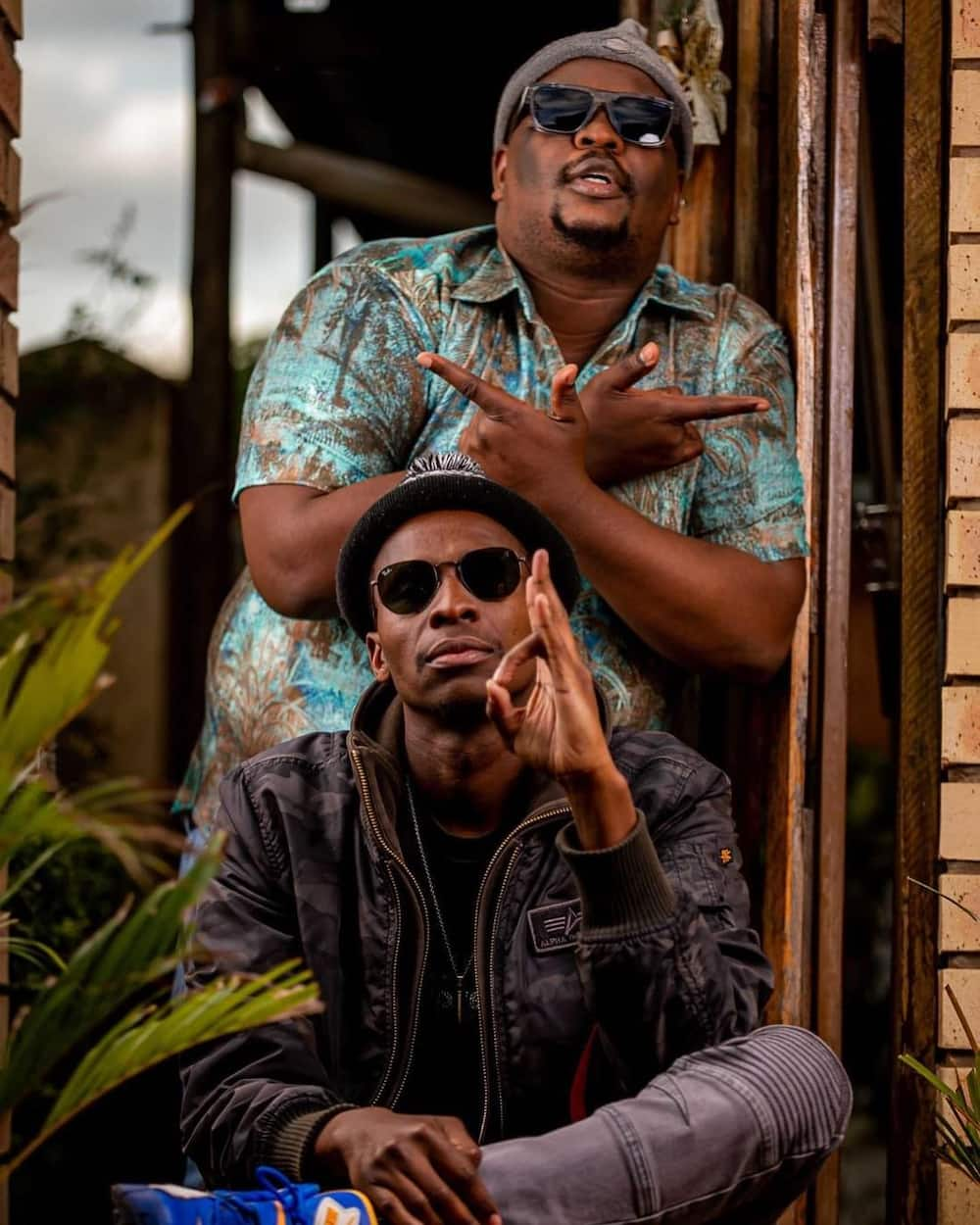 What are Zakwe and Duncan songs?
As mentioned earlier by Zakwe, the hip-hop album comes with a touch of Kasi genre. If you are looking to listen to the songs, Zakwe and Duncan album download can be done here. Here are all the tracks in the popular album:
Side D
Side Z
Onkulunkulu
Zakwe and Duncan Ama Levels (Ft. Just Bheki)
Halelujah (Ft. Kay Masta)
Isiqamelo (Ft. DJ. Tira)
TTDID
Everytime (Ft. Beast (RSA)
Follow ft. Lilly & Max OV
Isoka Lamanyala (Ft. K.O. (Mr Cashtime))
Moja (Ft. Mnqobi Yazo)
Mkhelele
Kapieni (Ft. Kwesta)
Zakwe and Duncan mp3 Roma
Empini
Phumelela (Ft. Q Twins)
Zakwe and Duncan album reaction
Most of the fans have referred to the new album as the album of the year. Other fans have not shied away from expressing how the songs have touched their hearts and impacted them. These are some of the notable reactions.
Is it that the tracks are addictive?
Most fans are finding most of the tracks addictive and sensational. The songs come bearing messages that connect the fans to the talented artists.
The album songs are on fire
It seems that all the songs in Zakwe and Duncan album are becoming hit-songs. Fans are having a difficult time choosing which songs to listen to at a time. It can only get better!
It is never a dull moment with the rappers
For some fans, Zakwe and Duncan are legends in the music world. They have made a mark for themselves as a result of their talent and passion for music.
Zakwe and Duncan album is definitely something to watch out for. If you have not yet laid your hands on the songs, you are missing out on some great tunes that will light up your day. It is evident that the musicians will soon be making international headlines.
READ ALSO: Jub Jub Ndikhokhele remix: original song, video, lyrics, mp3, download, reaction
Briefly.co.za recently reported about Jub Jub Ndikhokhele remix: original song, video, lyrics, mp3, download, and reaction. On 2nd November 2020, Jub Jub dropped the highly anticipated Ndikhokhele remix, and the reception that the hit has gotten is overwhelming.
Ndikhokhele remix has had fans left in a dilemma and unable to decide whether to fall in love with the beats, lyrics, the golden voices of the artists or the execution of the song. Some of the artists that Jub Jub featured in the remix include Gospel heavyweights like Rebecca Malope, Benjamin Dube, and Lebo Sekgobela.
Source: Briefly.co.za