Untold story of the killer mom Zinhle Maditla
The untold story of the killer mom Zinhle Maditla is a sad one. The mother of the four deceased children pleaded guilty to killing them in 2019. She admitted to poisoning them before family members discovered them in her home in Mpumalanga. We shall delve into her life story and find the reasons for her shocking actions.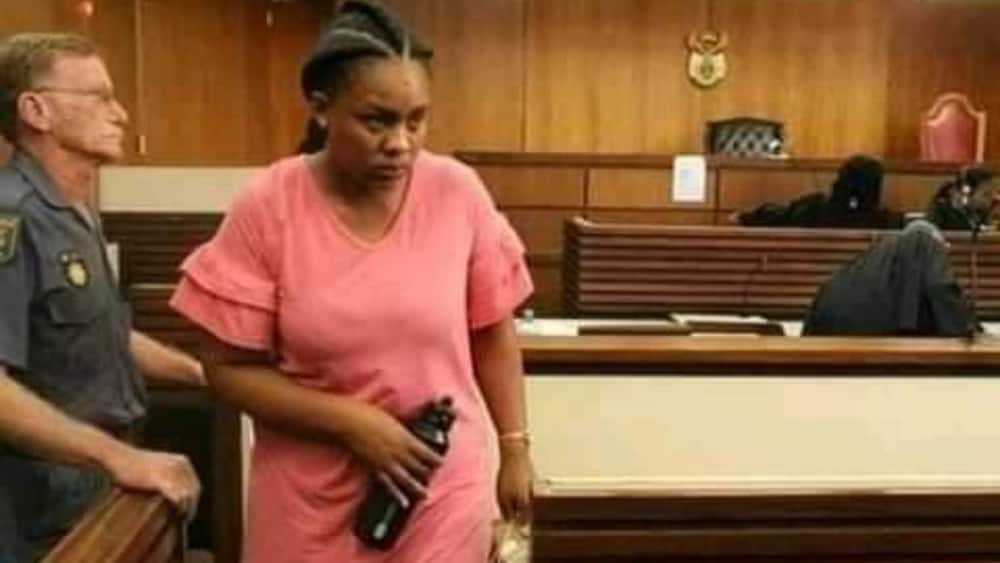 Zinhle Maditla story is heartbreaking. She went down in history as a killer mother from Mpumalanga in South Africa, as she killed four innocent children with rat poison. She claimed to be struggling to take care of them alone. Here is the story explaining her gruesome actions.
Profile summary
Full name: Zinhle Maditla
Age: 27 years
Year of birth: 1994
Nationality: South African
Profession: Housewife, Saleswoman
Conviction: Murder
Zinhle Maditla story
In 2018, she planned her four children's killings, namely, 8-year-old Minenhle, 6-year-old Blessing, 4-year-old Shaniqua, and 11-month-old Ethan. The innocent children died painful slow deaths after consuming bread laced with rat poison. Their mother was the least concerned about them since she did not even attempt to rush them to a hospital. Zinhle Maditla age at the time of her sentencing was 24 years old.
Had she taken them to the hospital for treatment, the children might have been saved. Sadly, they were found wrapped in a blanket in her home by her relatives. The killer mother took herself to the police as her guilty conscience began to nag her.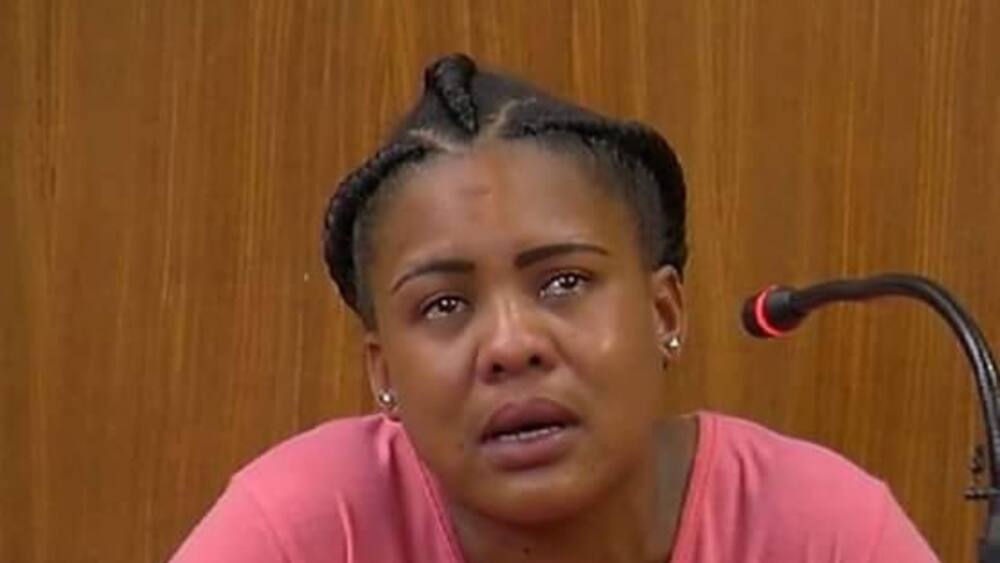 She claimed that she was struggling to raise the children alone. Before killing her children, she had discovered that the father of the children was seeing another woman. This information was distressing for her. In a bid to make the father, William Shongwe, pay for his actions, she bought rat poison for herself and the children so that they could eat and die.
Eventually, her guilty conscience disturbed her, and she took herself to the police station. Her family was left distraught after her actions. The family said they did not expect anything like this to happen since she was an introvert, and she did not show any signs of depression.
Zinhle Maditla court case
She took the stand at the High Court in Middelburg, South Africa. The court case was presided by Judge Sheila Mphahlele. She said that the killer mother intended to kill her children by poisoning them. Her behavior showed that she was not sorry for her actions. Zinhle Maditla sentencing date was 20th September 2019.
The judge said, 'The children suffered the most gruesome acts at the hands of their mother, who was supposed to nurture and protect them.' The court revealed that the children did not die immediately. Instead, they died long, painful deaths. The sad fact is that she did it in her own home, which was supposed to be their haven. Zinhle Maditla prison life sentence will see her serve time for the deaths of her four children.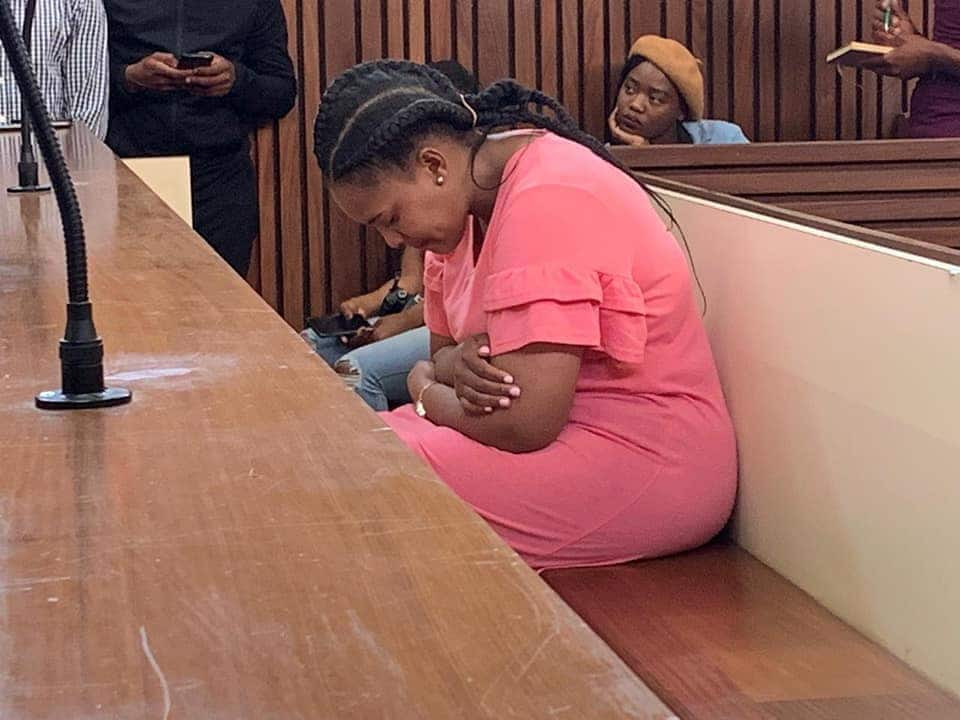 Zinhle Maditla pictures
Most Zinhle Maditla pics are in a court of law. Before her conviction, she was active on Facebook. Since then, she has had to answer for her horrid actions in 2019 while in the dock. See her photos here.
1. The accused in the high court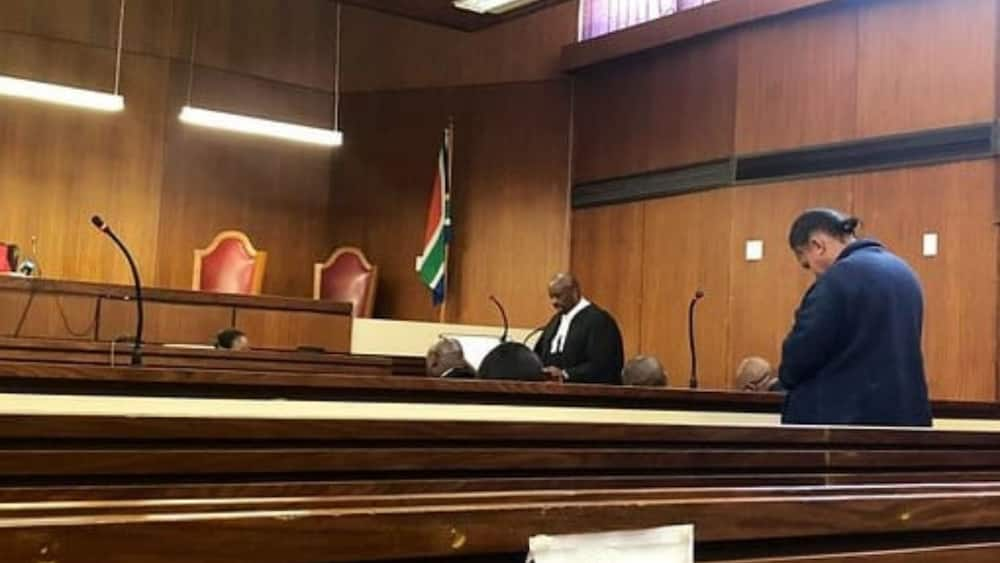 The accused stands in court after admitting that she murdered her children in shocking circumstances.
2. Zinhle crying in the dock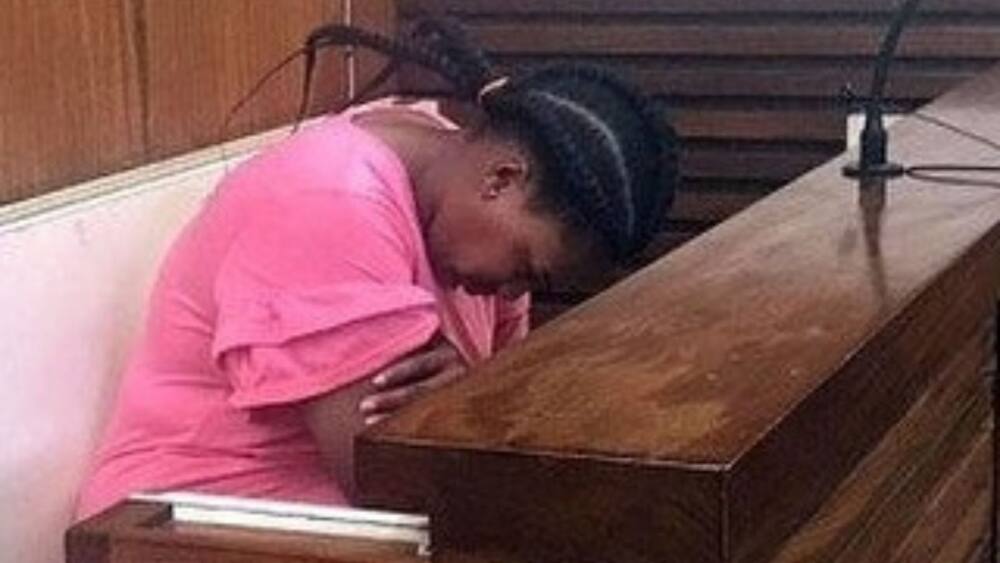 The accused is seen crying in court after the allegations were read. Later, she was reported to be sobbing heavily while being led to the cells.
3. Back in the day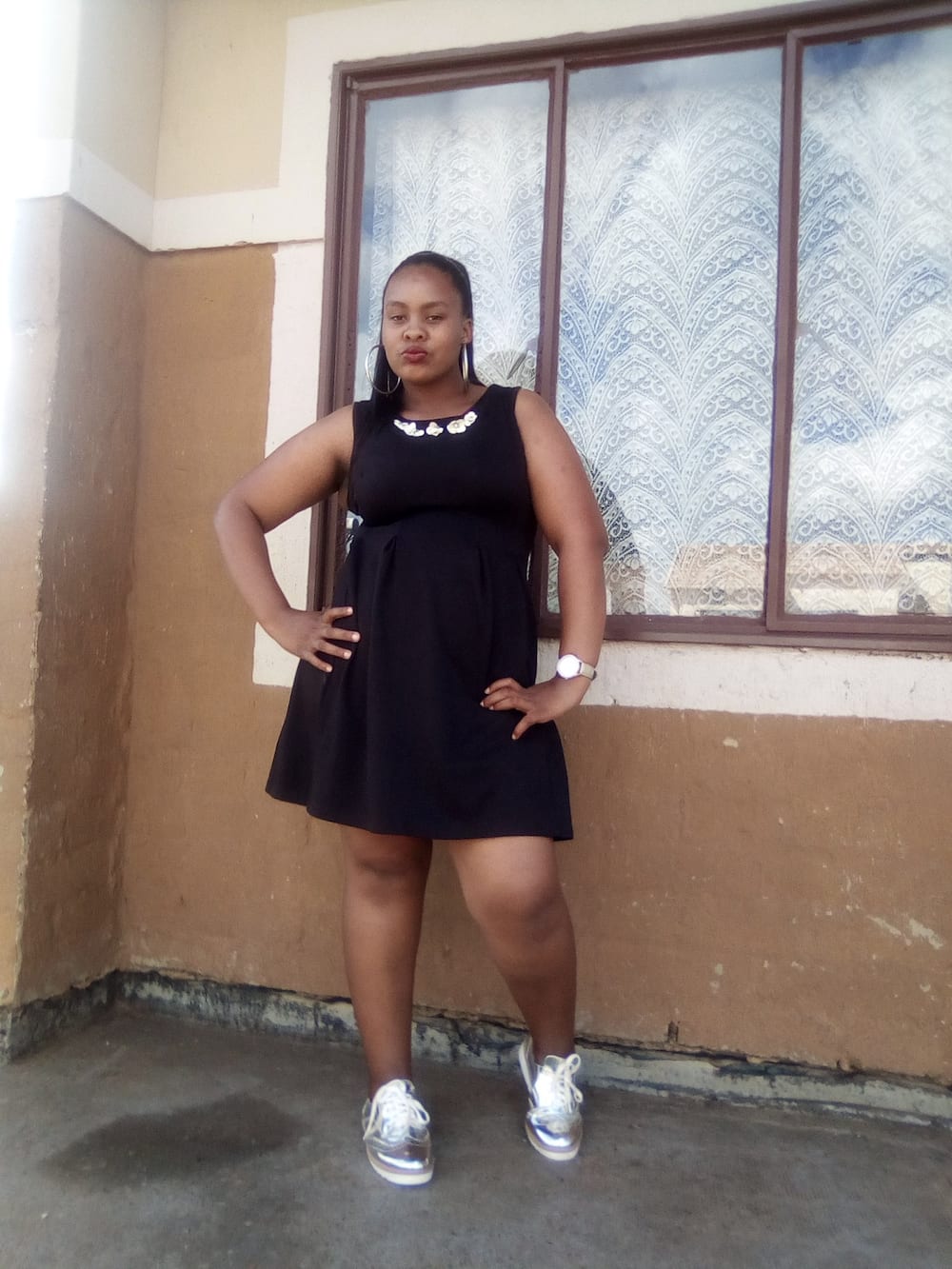 The accused back in the day before she committed the gruesome act of killing all her four children. Currently, she is serving four life sentences.
Zinhle Maditla boyfriend, William Shongwe, was devastated when he heard about his former lover. He said that the mother of his children was well before he left her. He never thought she would commit such an offense.
How old is Zinhle Maditla?
She is 27 years old today. During her sentencing, she was 24 years old. She is set to serve the rest of her life in prison for the murder of her young children.
Is the accused sorry for her actions?
Yes, she admitted that she was responsible for her children's death. She regrets her actions and even hoped the court would show her mercy. The presiding judge said she could have at least tried to take the children to a hospital for resuscitation.
Is Maditla of sound mind?
Yes, she was reported to be of sound mind as she took a plea in court. She gave a detailed story of how she killed her children with bread laced with rat poison.
She would soon pay for her actions as justice had to be given. She was sentenced to four consecutive life sentences for the death of each of her children. She later admitted that she deserved the penalties. After the verdict from the judge, she sobbed heavily and hugged her family members. Later, the police escorted her to the holding cells.
Zinhle Maditla is the killer mother who killed her four children in a gruesome manner. She is currently serving four life sentences in Mpumalanga for the murder of her children. Today, she is remorseful for her actions and hopes that one day her conviction can be overturned.
READ ALSO: US Rapper Lil Uzi Vert Gets Pink Diamond Implanted in His Forehead
Briefly.co.za published an article about the US rapper Lil Uzi who did the unthinkable. He had an 11-carat diamond implanted on his forehead.
The rapper who happens to be filthy rich decided he would invest his hard-earned money on a 24 million dollar diamond that would eventually end up on his forehead. He says the diamond implant is not yet healed.
Source: Briefly News