Marissa Deegan age, full name, spouse, career, net worth
Brian Deegan should not be new to you if you love watching car racing sports. He is a renowned freestyle motocross rider, one-time X Games athlete, and co-founder of Metal Mulisha. His wife, Marissa Deegan, caught his fans' attention after the duo got married. Since then, the fantastic mother of three children has been in the limelight. As the wife of the most decorated freestyle motocross rider, her biography has some interesting facts anyone can learn from.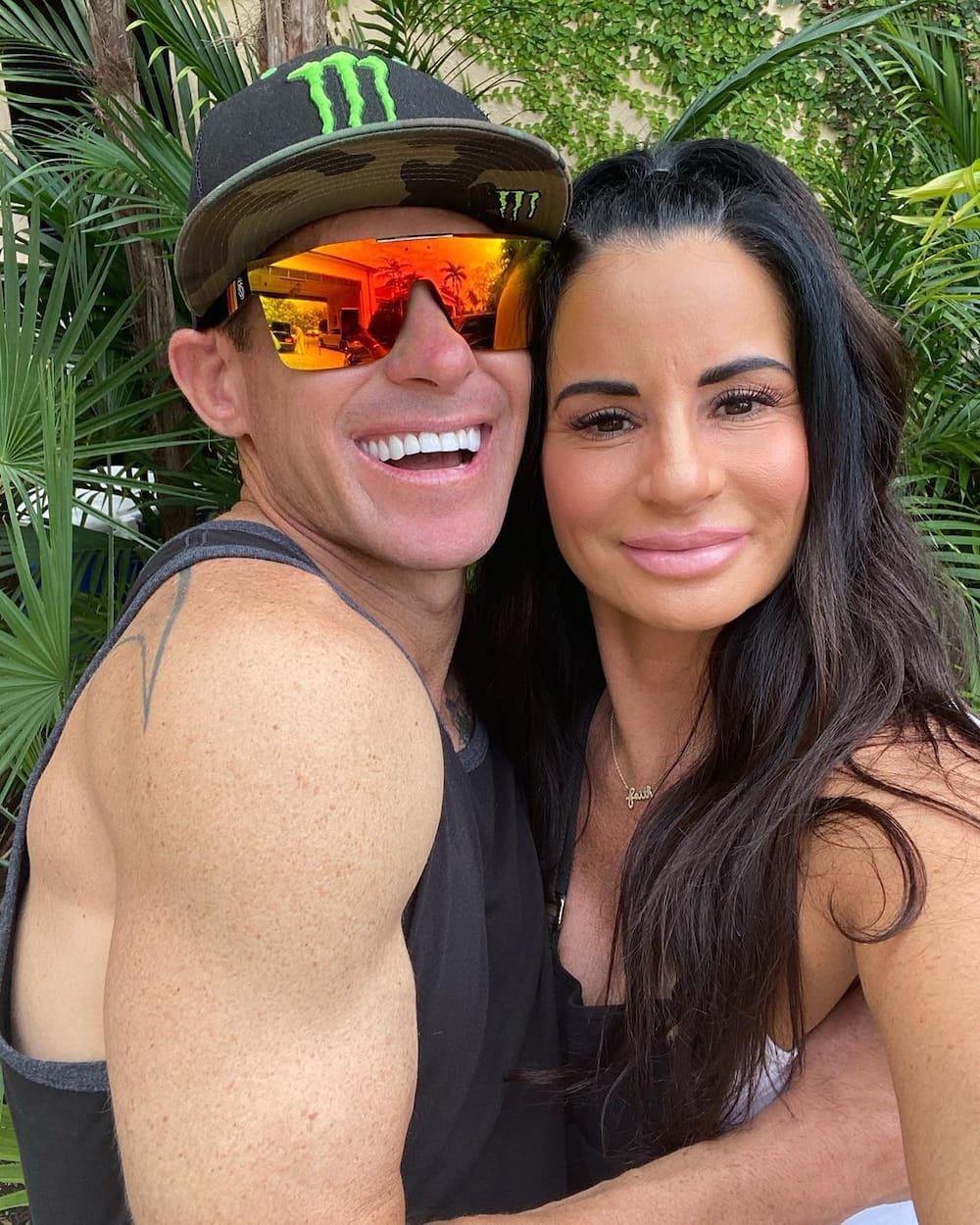 Brian Deegan's wife is an American blogger and businesswoman. Besides doing business, she also acts. She featured in Impact: Stories of Survival, a documentary television series that chronicles the life-threatening situations where a victim encounters a moment of impact. Also, she appeared in Disposable Hero: The Brian Deegan Story, a documentary that shares Brian Deegan and the Metal Mulisha's story.
Marissa's profile summary
Full name: Marissa Deegan
Date of birth: 29th of August, 1977
Age: 43 years old
Place of birth: Riverside County, California, USA
Nationality: American
Spouse: Brian Deegan
Children: Hailie, Hudson, and Haiden
Marissa Deegan Instagram: @marissadeegan
Marissa Deegan Facebook: @marissa.deegan.9
Who is Marissa Deegan?
Marissa Deegan is the wife of a famous American professional freestyle motocross and racing driver and one time X Games athlete. She was born in Riverside County, California, USA. She is an American by nationality. So, how old is Marissa Deegan? Marissa Deegan age is 43 years old now but will be 44 years old by August 2021. She was born on the 29th of August, 1977.
Marissa Deegan maiden name is Marissa Shay. She spent her childhood days in different towns of California. Not much is known about her parents and siblings, but it is believed that a single mother raised her and five other siblings.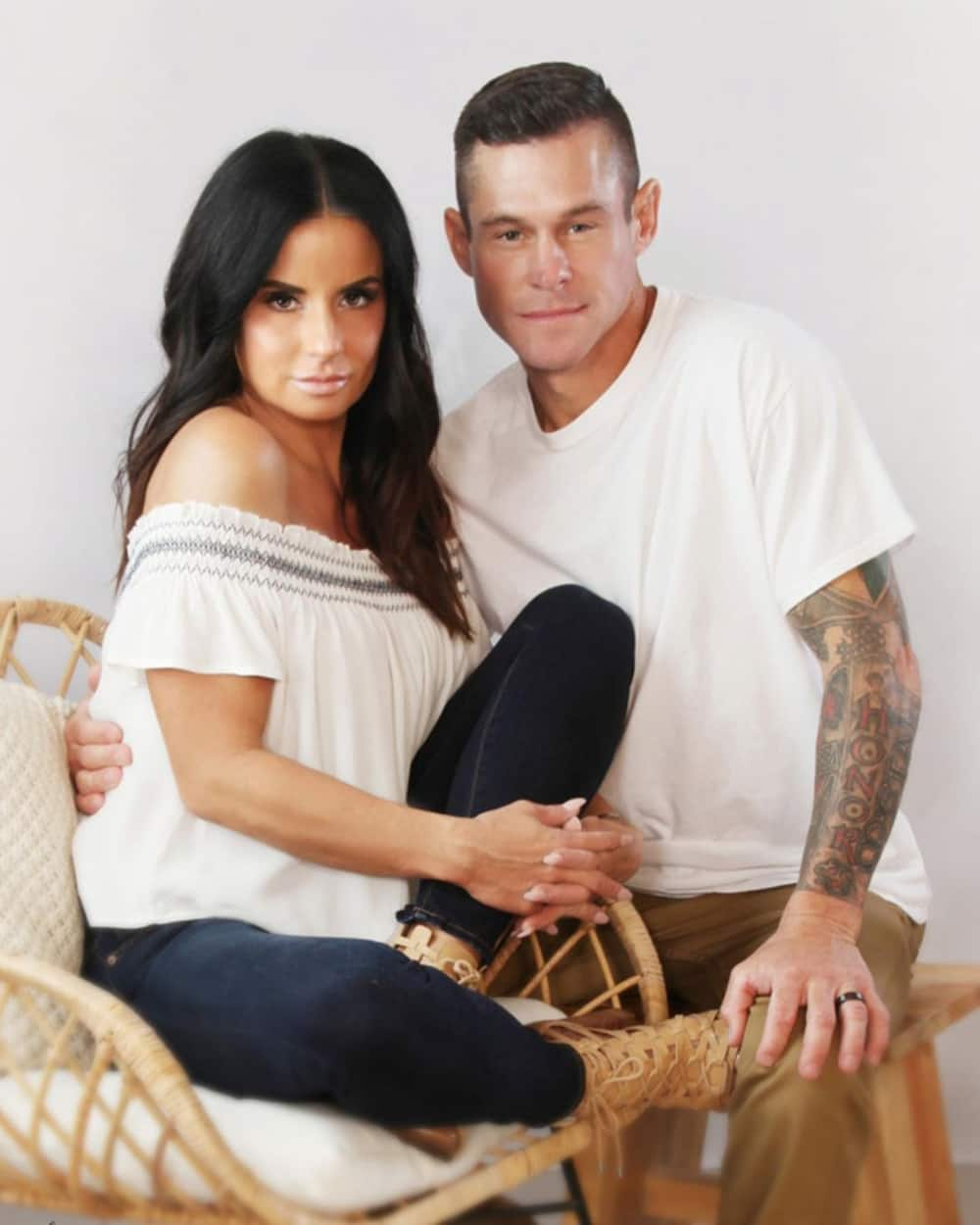 How tall is Marissa Deegan? She is five feet and five inches tall, and she weighs 59 kilograms. The beautiful mother of three has light brown eyes and black hair. During her early days, Brian Deegan's wife's family was said to have relocated from Corona to Temecula, California, where she later attended and graduated from Centennial High School.
Spouse
Marissa is married to Brian Deegan, a well-known professional freestyle motocross rider and racing driver. Brian was born on the 9th of May 1974. He is a founding member of Metal Mulisha, an American lifestyle clothing brand created in 1997. The professional freestyle motocross rider was the first-ever to do a twisting backflip 360 in a competition, which he named the Mulisha Twist.
Interestingly, Brian is reputed as the most decorated Freestyle Motocross rider in X Games history. He has 10 medals, three of which are golds, and the remaining seven are bronzes. Additionally, he happens to be the only rider that has competed in every X Games event.
Marissa and Brian's wedding was held in 2003 at a private church ceremony fully attended by family and friends. Marissa was 26 years old, while her husband, Brian, was 29 years old. So far, their union is blessed with three lovely kids: Hailie (born on the 17th of July, 2001), Haiden (born on the 10th of January, 2006), and Hudson (born on the 16th of March, 2011).
Currently, Hailie competes full-time in The National Association for Stock Car Auto Racing (NASCAR) Truck Series, while Haiden is a member of the KTM Orange Brigade, and Hudson competes in youth motocross.
What does Marissa Deegan do?
Deegan is an industrious woman and actress. On the business level, she started Deegan Motor Sports, a motorcycle dealership company in Temecula, California, with her husband.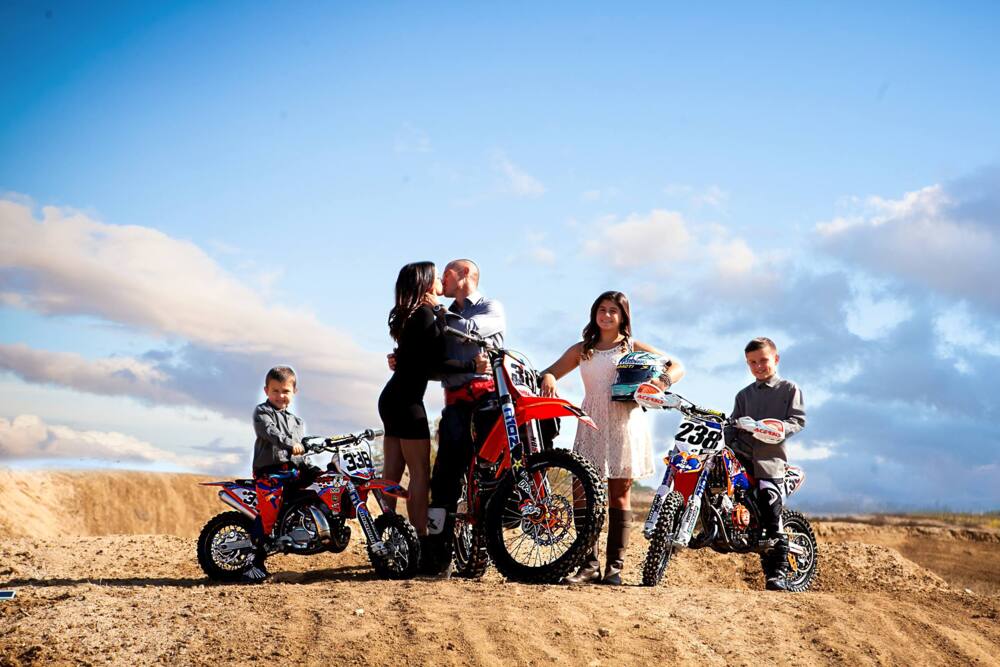 Marissa and her husband have acted in several TV shows together. Some of them include Disposable hero, Fantastic Four, MTV's Viva LA Bam, Bloodline, and Nintendo. Also, she is said to be a blogger.
How much is Marissa Deegan worth?
Marissa Deegan net worth 2021 is estimated at $1 million. She made this from her active involvement in the business world. Nevertheless, this cannot be compared to her husband's net worth. Brian Deegan's net worth is estimated at $10 million.
So far, Marissa Deegan has proven to be an amazing woman, and her contribution has impacted her husband's career success. She enjoys her family's company, and her support for her children's achievements is evident in their success stories.
READ ALSO: What happened to Andy Bassich of Life Below Zero?
Andy Bassich was away from the famous Life Below Zero documentary television series for a long time, only for him to appear in crutches. As published on Briefly.co.za, fans began to wonder what exactly went wrong.
As you will discover from the post, Andy sustained an injury when he was moving a snow machine that was stuck in the snow. He sustained two infections, one in the muscle and the other in the bone, which nearly took his life. The post also contains other interesting details about Andy's life, including his relationship and net worth.
Source: Briefly News