Bhad Bhabie net worth, age, name, parents, OnlyFans, Dr Phill
Bhad Bhabie became famous in January 2017 after appearing on Dr. Phil's reality show to discuss her bad behavior in September 2016. She threatened to fight the audience by telling them, "Catch me outside, how about that?" Her mother explained that she meant she will go outside and do what she has to do. The video went viral, and people made hilarious memes out of it.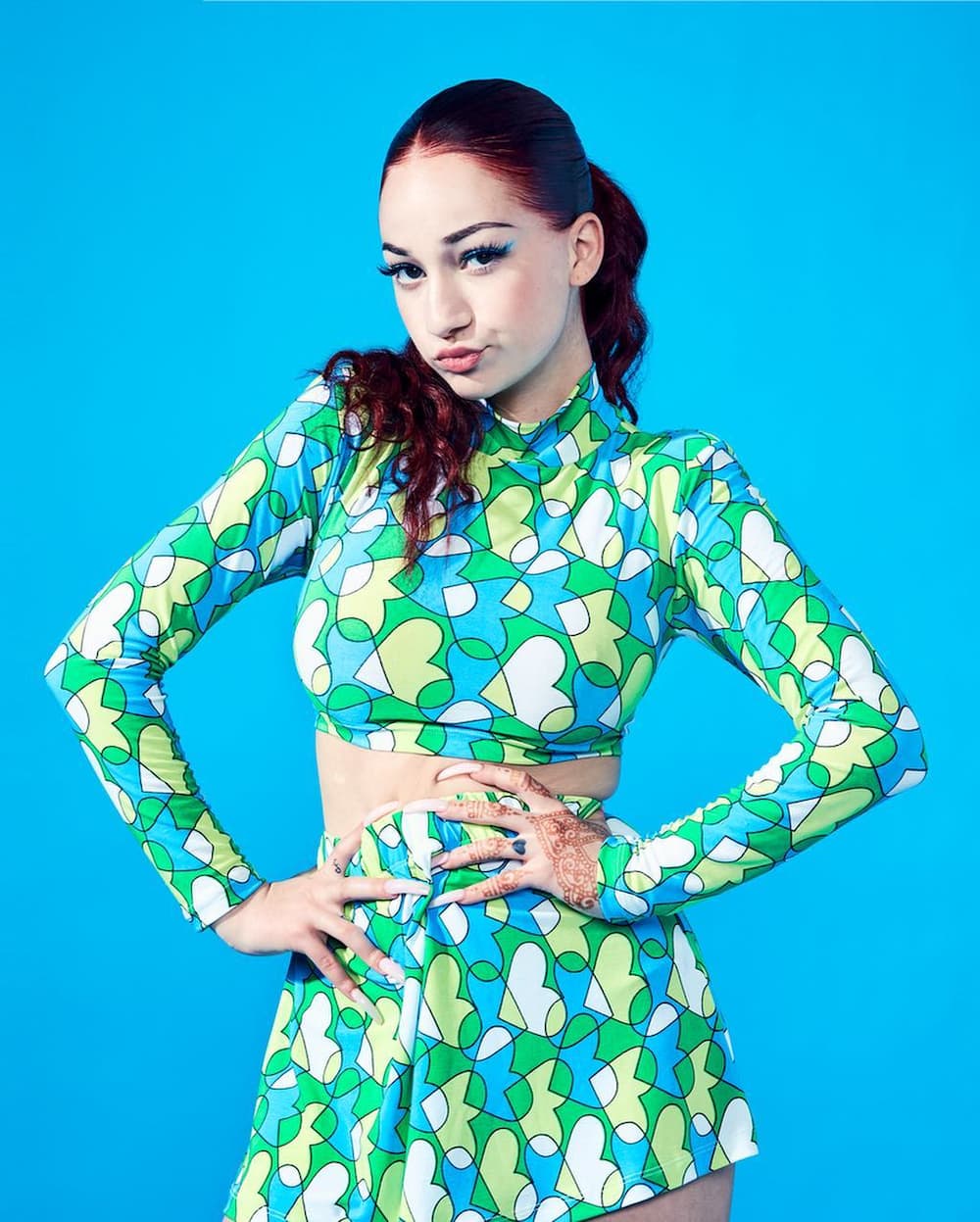 The young lady has turned into America's favorite social media influencer and uprising rapper. Bhad Bhabie full name is Danielle Bregoli Peskowitz, and it is also her real name. Behind the rude teenager is a young lady who endured so much pain in her childhood.
She was raised by a single mother battling cancer, and her family has many long-term irreconcilable issues. Bhad Bhabie net worth in 2021 is more than $4 million.
Bhad Bhabie profile summary
Full name: Danielle Bregoli Peskowitz
Famous as: Bhad Bhabie
Date of birth: 26th March 2003
Place of birth: Palm Beach County, Florida, USA
Age: 18 years
Career: Rapper
Marital status: Single
Eye color: Dark brown
Hair color: Black
Nationality: American
Bhad Bhabie ethnicity: Mixed race
Bhad Bhabie height: 5 feet 3 inches
Bhad Bhabie Instagram: bhadbhabie
Bhad Bhabie biography
What is Bhad Bhabie's age? The 18-year-old lady was born on 26th March 2003 in Boynton Beach city, Palm Beach County, Florida, United States.
She loves makeup, and her fans know her as the rebellious "catsh me outside howboudah" teen on Dr. Phil's show. The 2017 Bhad Bhabie Dr Phill show's segment left people talking about her telling the host:
I made you, just like how Oprah made you. You were nothing before I came on this show.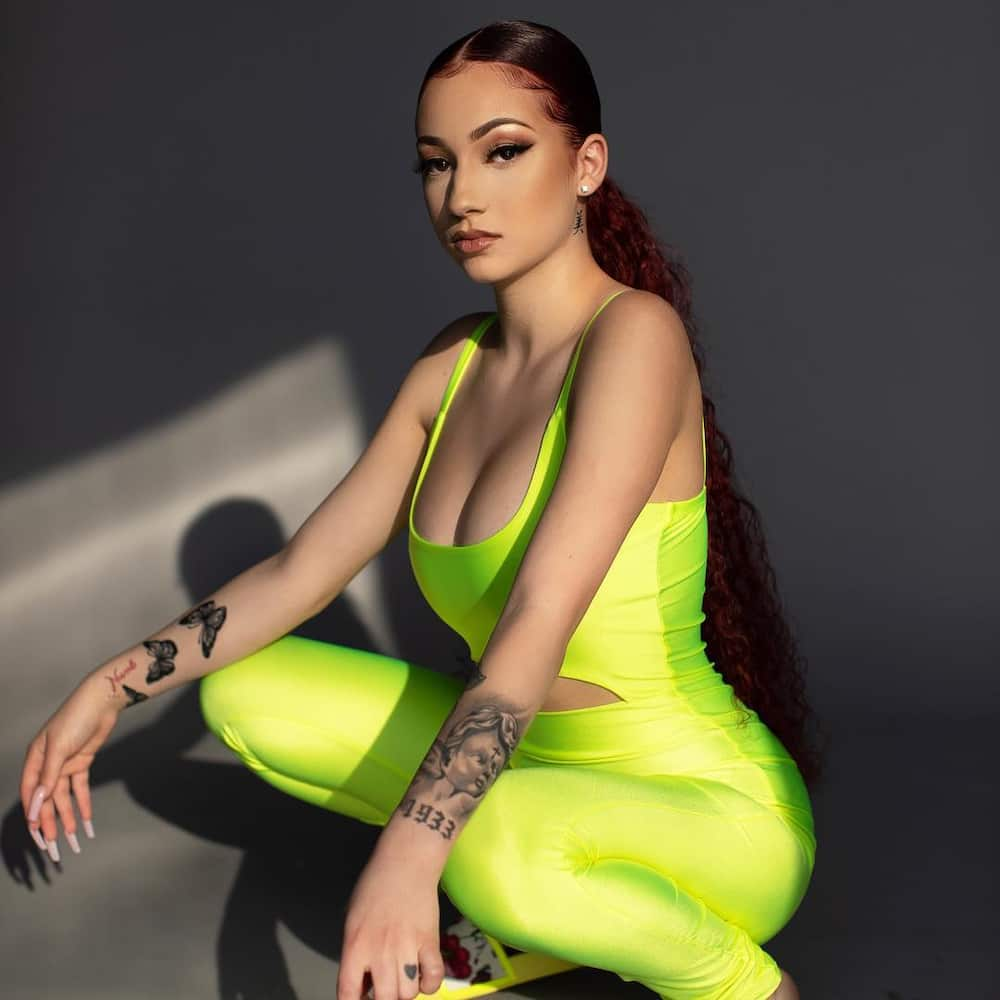 Bhad Bhabie's OnlyFans record
On Bhad Bhabie birthday this year, Danielle shared a steamy poolside picture with her 17.1 million Instagram followers to celebrate stepping into adulthood. A few days after her birthday, Bhad Bhabie OnlyFans' first debut earned over $1 million in less than 6 hours.
She might get more than $5 million in gross revenue in 24 hours from this account. Bhad Bhabie profiles have millions of followers from Instagram, Twitter, Facebook, and YouTube.
Is Bhad Bhabie dating?
Bhad Bhabie dated a few guys in the past, including Yung Bans, rapper NBA YoungBoy, and Trippie Redd. She is currently in a relationship with Oca8oo. Oca8oo's Instagram profile reveals that he is an artist.
Bhad Bhabie parents' drama
Ira Peskowitz and Barbara Ann Bregoli share a controversial relationship with their daughter. Ann Bregoli grew up in Old Mill Basin in Brooklyn. It is an old Italian neighborhood near Sheepshead Bay. The kids in her area were thieves, trouble makers, and drug addicts, unlike the children in the nearby community with million-dollar homes.
She moved to Florida to work as a compliance analyst after completing school. Ann later relocated to the south, where she met and fell in love with Ira.
He was working at a Palm Beach Police Department in Florida. The couple parted ways shortly after giving birth to Danielle. Ann did not have a job but used her credit score to buy a house at Boynton Beach for her and her daughter.
In 2007, the four-year-old Danielle became her mother's caregiver when the doctors diagnosed her with cancer. She would rub aloe on her mother's chest to ease Chemotherapy pain and held hair as she vomited. They relied on child support, insurance, and financial support from relatives while attempting to get Social Security disability insurance.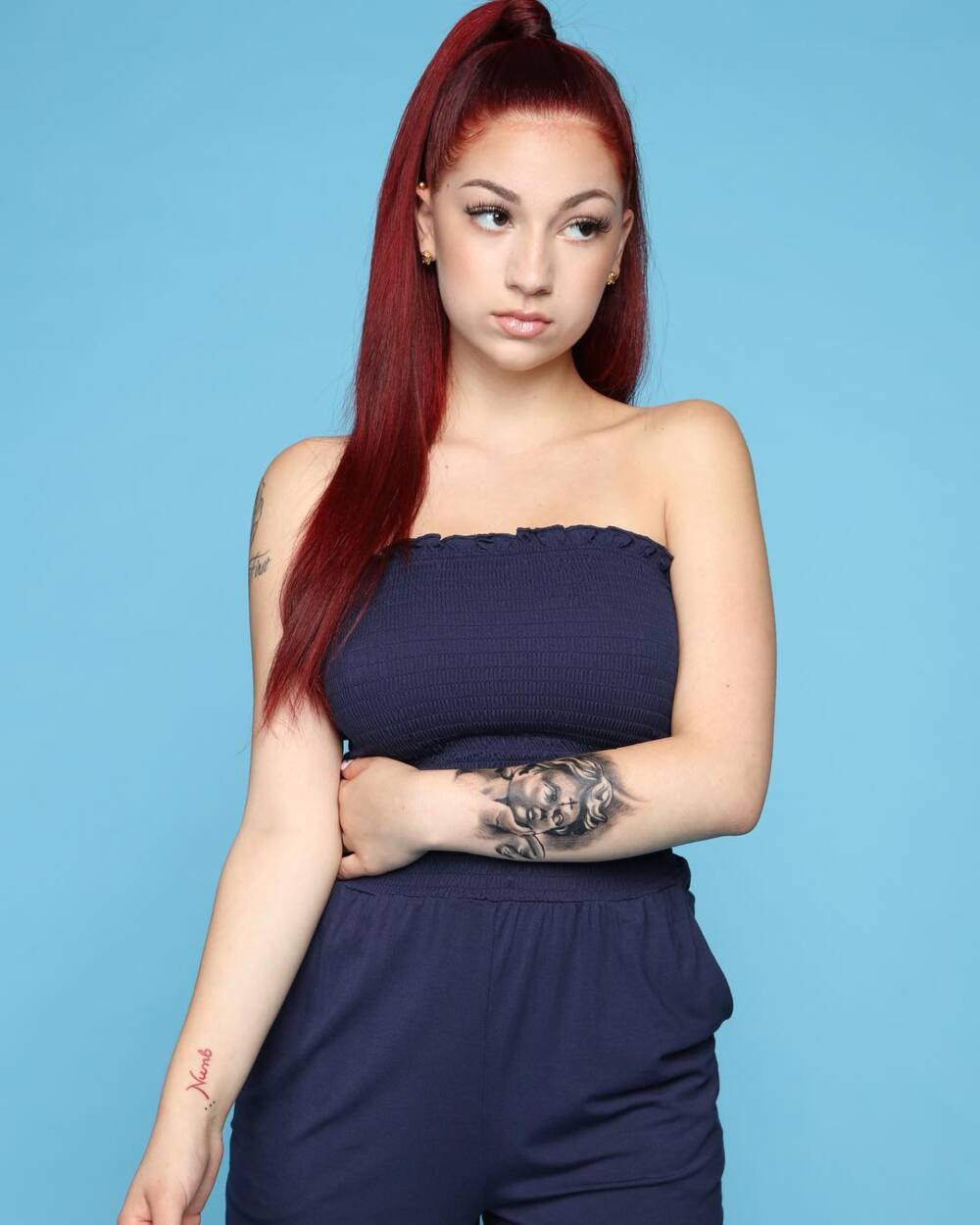 Danielle's rebellious character began at the age of 11 when her mother's cancer returned. She could not handle any more pain and feared losing her mother. The girl's reaction was a way of learning to survive alone in case her mother died.
Schools rejected her because of indiscipline. Danielle's mother sent her to a troubled girls' school in sixth grade, but she got worse. Her best friend, Zandalee, was a pole stripper and more of a prostitute. She would do anything for money, including defaming Danielle to get money from Ira. Ann treated her like a daughter even though she was a bad influence on Danielle.
Zandalee lived a flashy lifestyle and would convince Danielle to commit many crimes, including stealing her mum's car and credit card. Miami police arrested Danielle in her mother's stolen car. Ann sought Dr. Phil's help when the court failed to reform her daughter.
Ira was absent during Dr. Phil's show but criticized how Ann raised their child in 2018. The man claimed that he had fought for his child's custody since but gave up because of the mounting court fees and court frustrations.
He revealed that he used his health insurance to treat Danielle and that he sent her to a Utah-based rehabilitation program. Furthermore, Ira also wanted to introduce her to his other two children and wife. Many people criticized both parents for using their daughter to rise to fame and to gain financial benefits. They alleged that Dr. Phil and his crew staged the show.
In 2020, Ira announced on Facebook that Danielle would stay away from social media for a while because of mental issues. Still, the girl came back three days later with a post criticizing her father for being an absentee parent and bashed him for leaving her mum to marry a stripper he met in Canada. Danielle also threatened to get a restraining order against him.
Bhad Bhabie threatened Skai Jackson
In 2020, the Disney Channel star alleged that the rapper posted a video on her social media threatening her life. She got a restraining order against Danielle, claiming the rapper is mentally unstable. It is alleged the ladies were fighting over a male rapper named NBA YoungBoy.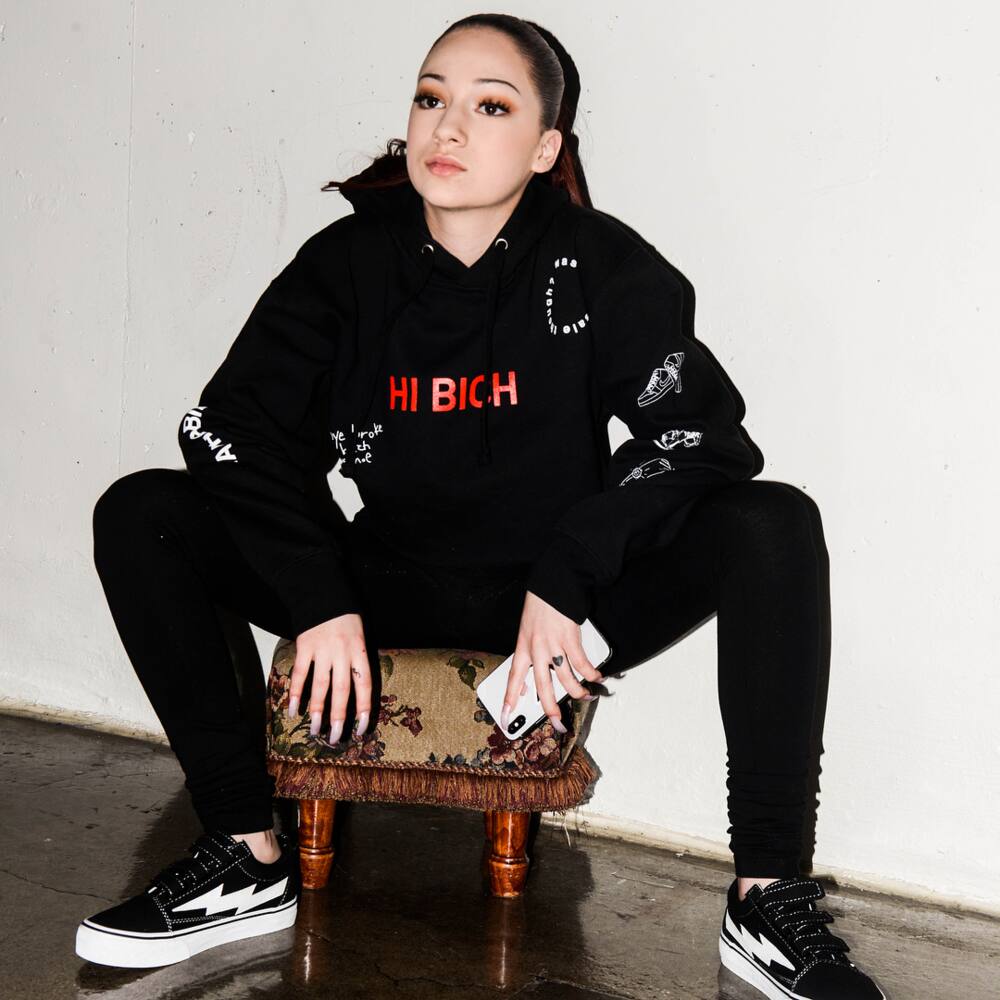 Bhad Bhabie albums
Her first single, These Heaux, came out on 26th August 2017 and got the 77th position on Billboard Hot 100. Its correct pronunciation is these hoes. The song's success enabled her to get a multi-album recording contract with Atlantic Records.
In September 2017, the rapper released a Roll In Peace remix. Kodak Black is the song's owner. She also remixed Tee Grizzley and Lil Yachty's song named From the D to the A. Danielle released videos of her singles, Hi Bich and Whachu Know, in the same month. Hi Bich got over a million views within 24 hours.
In March 2018, Danielle released Gucci Flip Flops with Lil Yachty and went on a tour for a few weeks later. She worked with Ty Dolla $ign on Trust Me and collaborated with City Girls in releasing Yung and Bhad that summer. The artists dropped a debut album entitled 15. In 2019, she featured Kodak Black in a single named Bestie.
Is Bhad Bhabie a clout chaser? Although the love-hate relationship she has with her fans makes her more famous, it is unfair to call her a clout chaser. The young lady's life is no different from other celebrities, who always hit the headlines for all the wrong and right reasons.
READ ALSO: Toby Fox net worth, age, games, new game, face, dog, Pokémon
Briefly.co.za delved into the world of programmers to bring you a detailed biography of a 29-year-old video game developer named Toby Fox. People call this award-winning gamer Radiation because of his prowess in technology.
Toby Fox's game, Undertale, is making waves in the industry. It is among the most played video games worldwide. The game is available for PlayStation Vita, Microsoft Window, XBOX, Linux, Classic Mac OS, PlayStation 4, and Nintendo Switch gamers.
Source: Briefly.co.za