Jodi Faeth age, son, husband, health, American Pickers, pictures
Jodi Faeth is a vivid example of the adage that behind every successful man, there is a woman. Even though she is private on her personal matters, she remains a person of interest to many individuals. Jodi is the wife of Mike Wolfe.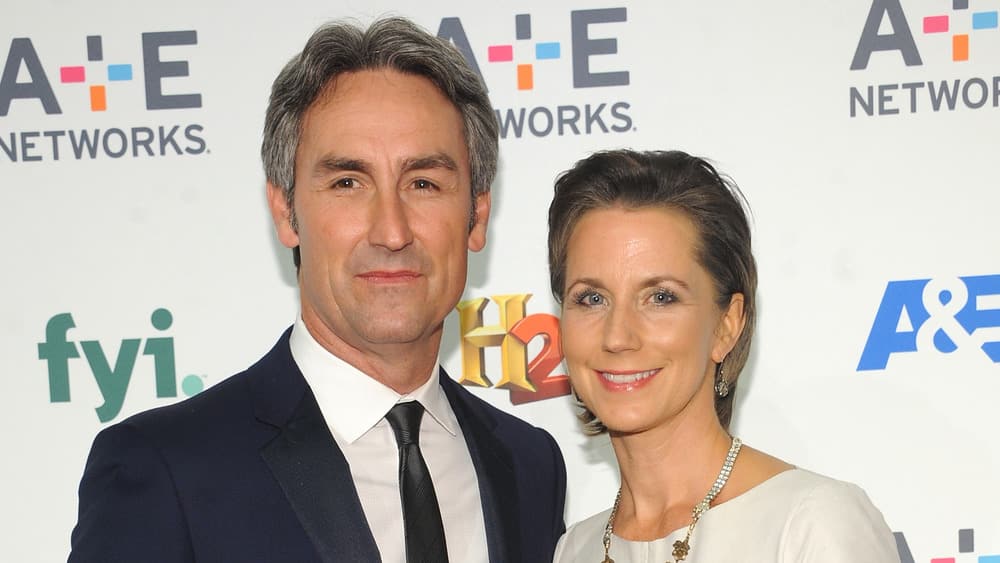 The accountant has been on the frontline in supporting her husband's career in the entertainment industry. She is popularly known for the famous reality TV show American Pickers. The show was launched and co-hosted by Mike Wolfe in 2010 on History Channel.
Jodi Faeth profile summary
Full name: Jodi Collier Faeth
Date of birth: 2nd November 1970
Place of birth: Le Claire, Iowa
Jodi Faeth age: 50 years old
Nationality: American
Marital status: Married
Spouse: Mike Wolfe
Profession: Former accountant
Jodi Faeth biography
Jodi was born on 2nd November 1970 in Le Claire, Iowa. How old is Jodi Faeth? She is 50 years old as of April 2021. She is the daughter of David Collier Faeth (father) and Carol Faeth (mother). Her parents are from Fort Madison, Iowa, but resided in Eldridge, Iowa, together with Jodi.
She completed her high school education in 1985 and later joined university, where she graduated with a bachelor's degree in 1990. She has not offered any information about the school's names she went to, and the course studied.
Career
Initially, she worked as an accountant until she got pregnant. After the pregnancy and giving birth in 2012, she left her career to take care of her newborn baby. However, she returned to work in 2017.
After the American Pickers reality TV show launch, she starred in a few of the episodes. The famous American Pickers focuses on picking artefacts from crumbling buildings, old warehouses and decrepit establishments.
Love life, marriage and children
Jodi Faeth American Pickers star is the wife of Mike Wolfe. The duo has been together for close to three decades now. Here are the highlights of her dating life, husband, marriage and children.
Husband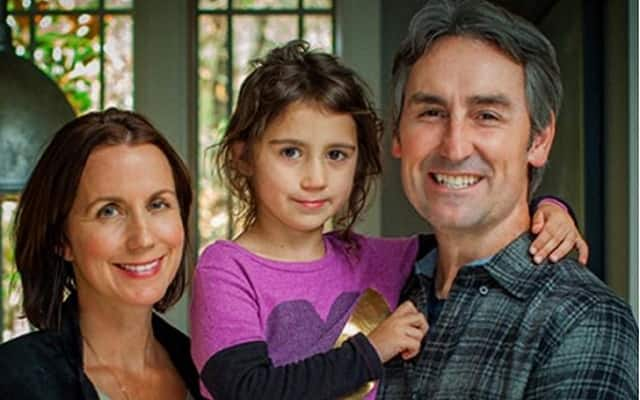 Who is Jodi's husband? He is an American TV personality famously known for launching and co-hosting the reality TV show American Pickers. He was born in Joliet, Illinois. He started collecting valuable artefacts at the age of 4.
Later, he opened up Antique Archeology, where he sold antiques and other vintage collectables. He pitched the American Pickers show idea to many networks but was picked by the History Channel.
In addition, he also appeared in an episode of the NCIS. He is a significant contributor to Homeowner's Simple Solutions (HOSS). He has also expanded the American Pickers to include the show and apparel and accessory line.
How did they meet?
A mutual friend introduced them in 1994. This occurred long before her husband launched the popular reality show American Pickers. After the introduction, they became good friends and started dating immediately after. Jodi and Mike dated for 18 years before exchanging their wedding vows.
Marriage
The duo tied the knot on 8th September 2012. Where was Jodi Faeth marriage location? Her wedding ceremony was held in Tennessee in Nashville. It was a private ceremony attended by a few close friends, family members, and colleagues. After the wedding ceremony, the duo celebrated their honeymoon in Hawaii.
Children
Jodi Faeth Mike Wolfe wife is a mother of two. The duo had a daughter who was born nine months before they tied the knot. Charlie Faeth Wolfe was born in January 2012. During the time of her birth, Jodi was 41 years old and had difficulties during labour.
Her daughter was born with a cleft palate on her lip. She underwent two corrective surgeries, and luckily the condition was rectified.
The accountant is also a mother of one son from her previous relationship. Jodi Faeth son Kyle was born while she was still a teenager. His mother solely raised Jodi Faeth son after she and her father went their separate ways.
Jodi Faeth health
In December 2013, she was diagnosed with stage II Non-Hodgkin Lymphoma. This type of cancer begins in the white blood cells and eventually comprises a person's immunity. She received the sad news with great disbelief, as seen in her remarks:
Believe it or not, even vegan, exercising, juicing mama's get cancer. I was the last one to expect it. Life was everything I could dream of then bam...
She was lucky enough that the diagnosis happened early, and thus she underwent successful treatment. In addition, she adopted significant positive lifestyle changes such as turning vegetarian and strict exercise.
Pictures of Jodi Faeth
What is Jodi Faeth Instagram account? She does not have an active Instagram or any other social account. Therefore, there are only a few photos of Mike's wife. Here are some of the pictures.
1. Mother and daughter moment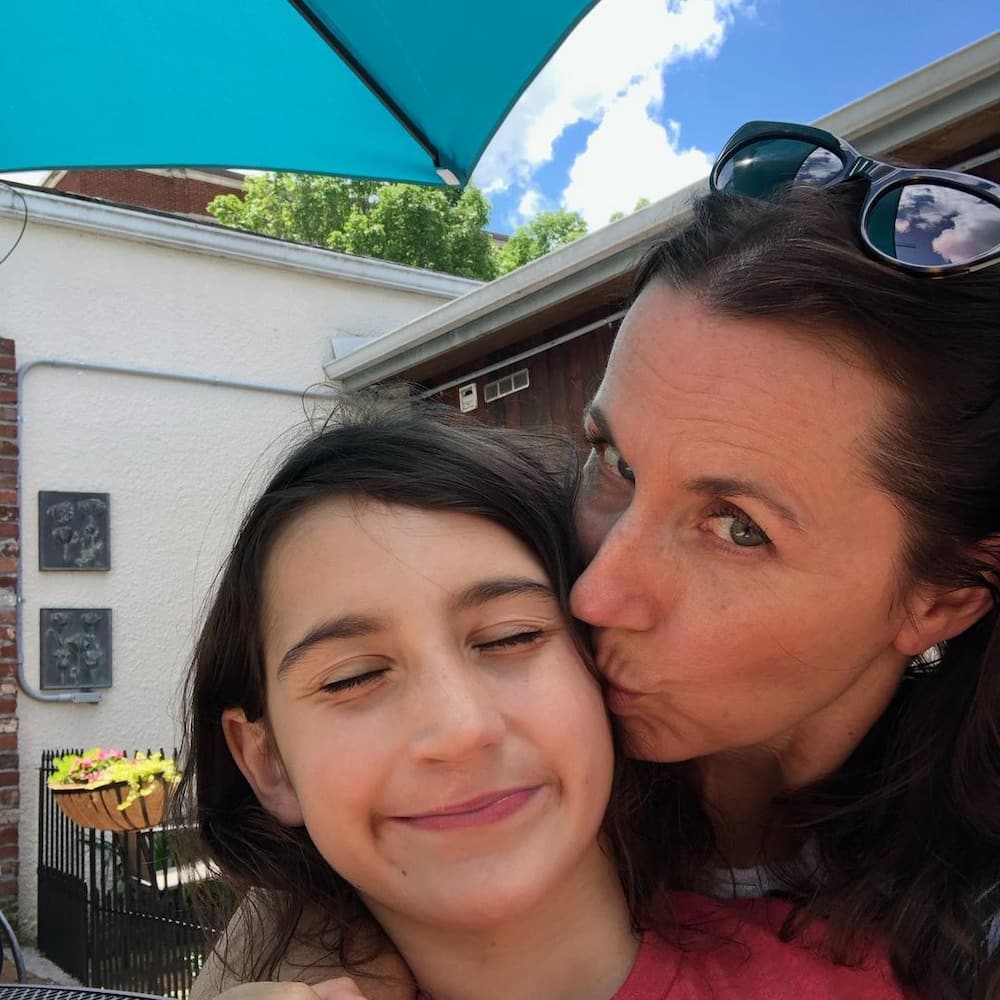 The love between a mother and her daughter cannot be measured. It can only be expressed through sharing great moments. Jodi loves having a memorable moment with her daughter. This is seen in the passionate love she is giving her.
2. Red carpet event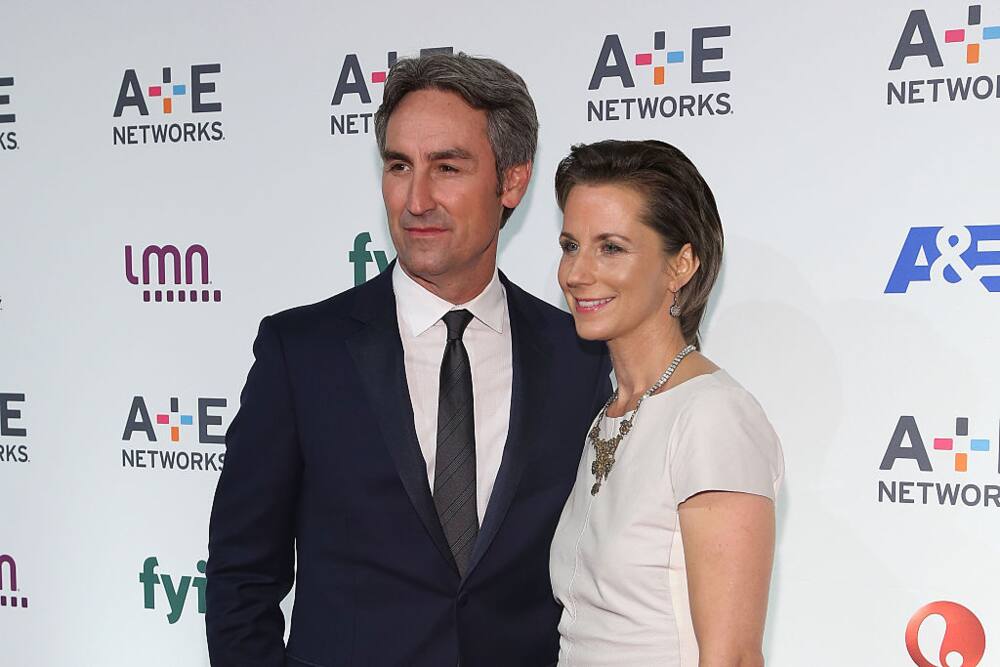 Even though she prefers to live her life away from the limelight, she has been her husband's most significant support system. She always accompanies her husband at various red carpet events. The couple looks very happy.
3. A smile for the camera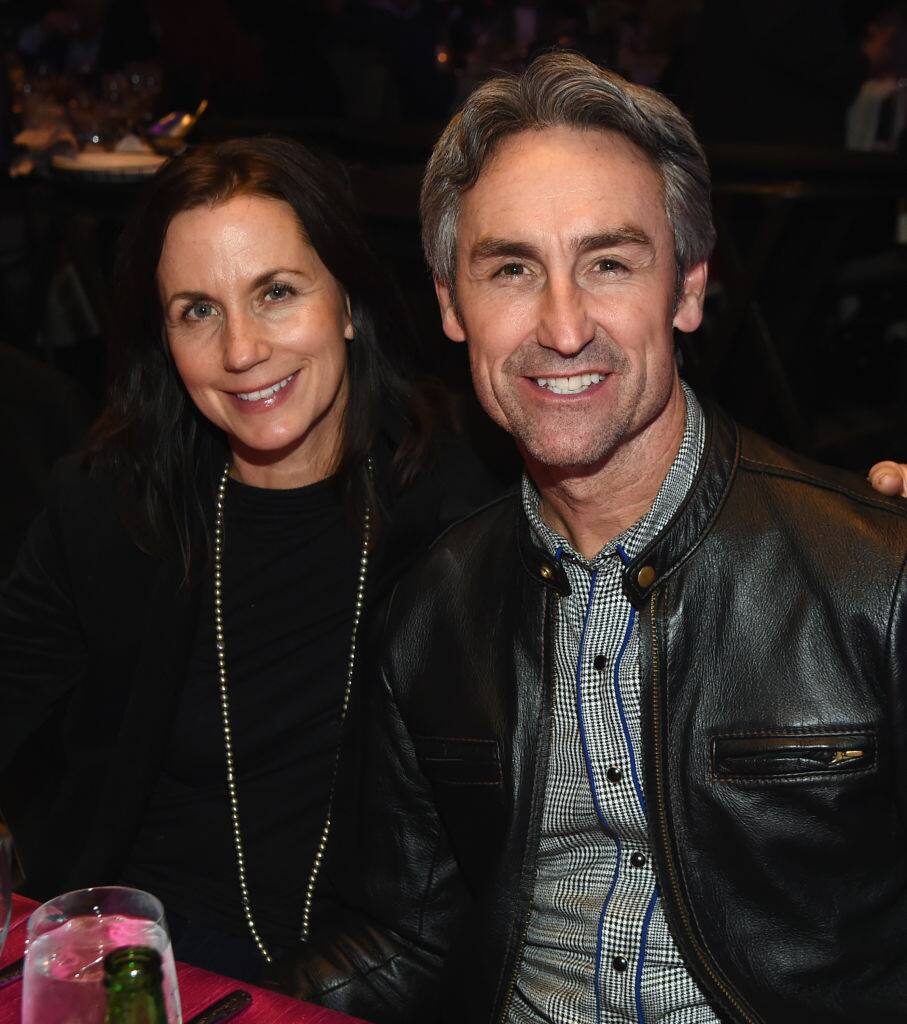 Jodi is regularly seen with her husband in public places. The couple is smiling for the camera.
4. Dinner date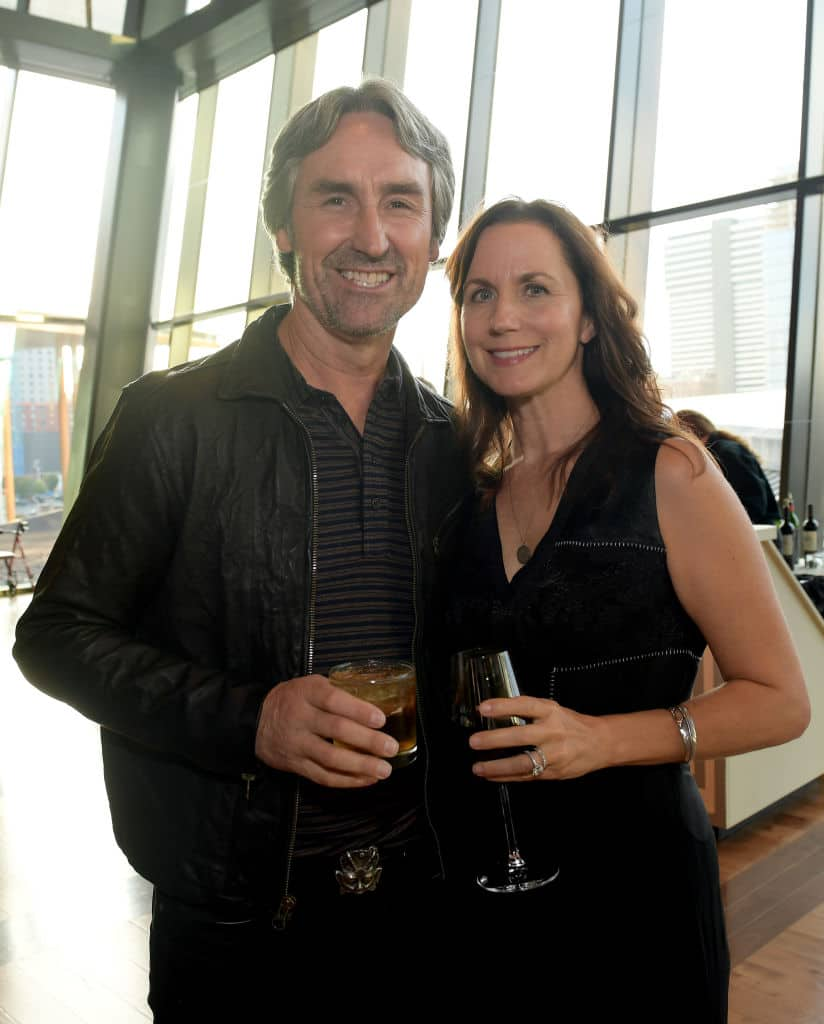 There are many ways to express love to your partner. Mike Wolfe has not been left out either. Together with his wife, they like enjoying a dinner date.
Jodi Faeth is leading a quiet but happy life away from the public's eye. Her influence continues to be felt through her husband's work on the American Pickers reality TV show. Her fans are likely to continue catching a glimpse of her through his show and social media.
READ ALSO: Albert Fritz bio: age, party, education, qualification, career, profile, contact details
Briefly.co.za reported about the fascinating facts of Albert Fritz, who is an outstanding politician. Albert is a South African politician who is currently serving as the Western Cape Provincial Minister of Community Safety. He has had a successful political career over the years serving in different posts.
Albert Fritz began getting into public affairs at a young age. His first actions include taking part in anti-apartheid activities. He got involved with various other movements for the cause, which saw him steadily rise the political ladder. During his early years, he also got involved in anti-apartheid protests, which saw him being expelled from school. How about learning more about his life, political career, and other details?
Source: Briefly News