Kodak Black net worth, age, girlfriend, height, jail, release, name
Kodak Black is an American singer-songwriter and Grammy-nominated rapper. He is popularly known for various hits such as Tunnel Vision, Zeze, No Flockin, and Roll in Peace. He has worked with the industry's biggest stars, such as French Montana, Gucci Mane, DJ Khaled, Yo Gotti, and many more in his career. Notably, Kodak Black net worth has continued to grow tremendously over the years, thanks to his diligence, resilience, and persistence.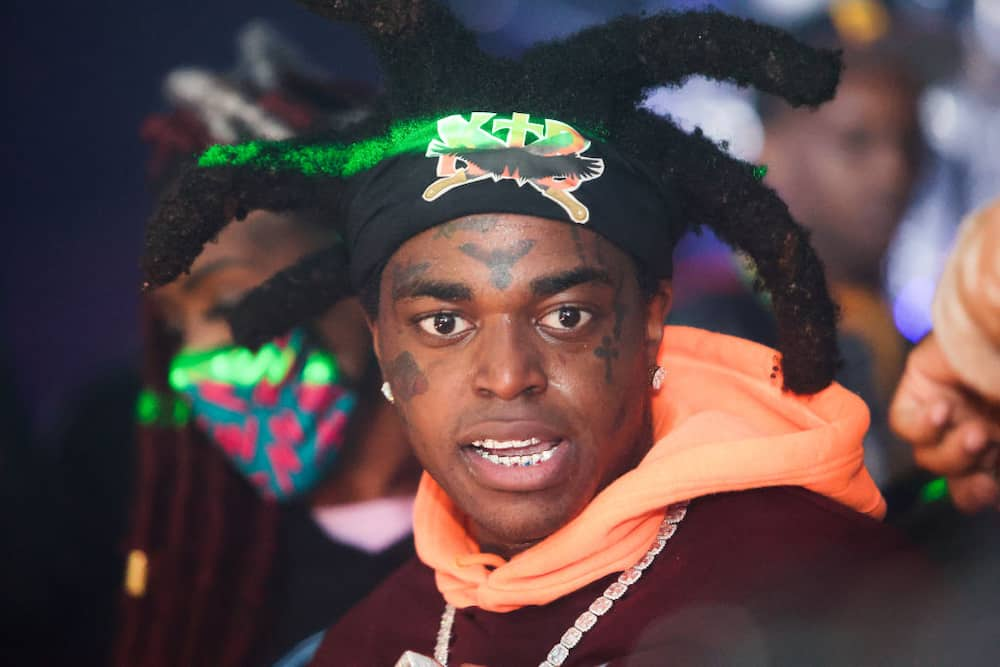 The music industry is, arguably, among the most challenging fields in the entertainment scene. Usually, it requires one to be highly disciplined, devoted, and consistent. Often, some artists fail to uphold some of these values, losing relevance and trust in their fans. However, that has not been entirely the case for Kodak. Although he has a record of run-ins with the law, he is a favourite for many people.
Kodak Black profile summary
Birth name: Dieuson Octave
Legal name: Bill K. Kapri
Nicknames: J-Black, Duffle Black, Black, Kodak Black
Date of birth: 11th June 1997
Place of birth: Pompano Beach, Florida, US
Age: 23 years old (as of May 2021)
Zodiac sign: Gemini
Mother: Marcelene Octave
Sibling: John Wicks
Occupation: Rapper, singer, songwriter
Instagram: @kodakblack
Nationality: American
Kodak Black biography
What is Kodak Black real name? He was born Dieuson Octave on 11th June 1997 in Pompano Beach, Florida, in the US. Later, he legally changed his name to Bill K. Blanco. Interestingly, the decision to change his name was influenced by a prison priest.
Is John Wick's Kodak's brother? Yes. Kodak was raised alongside one sibling, a brother by the name of John Wicks. Notably, Kodak Black brother is a hip-hop/rap star. The two gifted brothers were raised by a single mother, Marcelene Octave. His parents are Haitian immigrants.
Black had a troubled childhood experience. Being raised by a single mother was challenging. Usually, his mother struggled to put food on the table for him and his older brother, so he decided to venture into rap at around 11 years old.
How old is Kodak Black?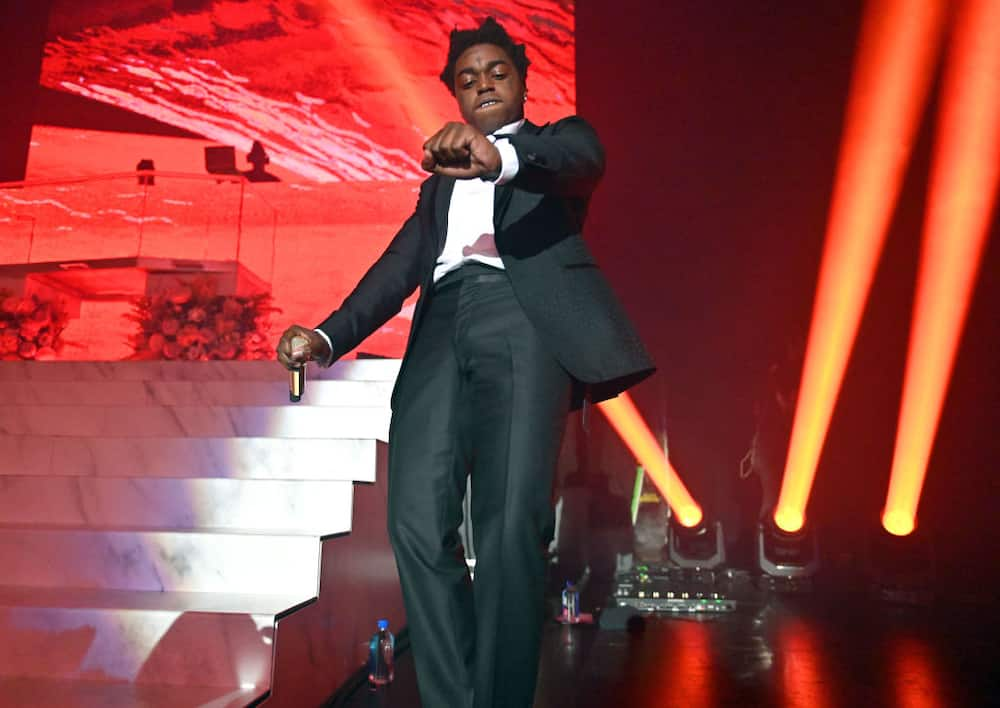 Kodak Black age is 23. He will turn 24 years old in a few weeks because he celebrates his birthday on June 11th.
Body measurements
Kodak Black height is approximately 5' 6". He weighs around 66 kg, which translates to 145.51 lbs.
Music career
The Floridian-born rapper has been passionate about music since the age of 11. At 12 years old, Black was already a member of a rap group based in his hometown, Pompano Beach. The name of the group was Brutal Youngnz. Later, he joined another group by the name of Kolyons.
As days passed by, he decided to go solo. He started on a high note by releasing a series of mixtapes. They performed exemplary well, ranking at the top of various music charts.
Since then, he has released some of the biggest mixtapes and singles ever. For instance, in 2013, Kodak Black released his debut mixtape titled Project Baby. In 2015, he released another one, Heart of the Projects.
Again, in 2016, he released his third mixtape titled Institution. Later, he also released Lil B.I.G. Pac (2016), Project Baby 2 (2017), F.E.M.A. (2017), and Heart Break Kodak (2018).
Besides the mixtapes, the 23-year-old rapper has written some of the best rap singles worth listening to. Below is a list of some of Kodak Black songs: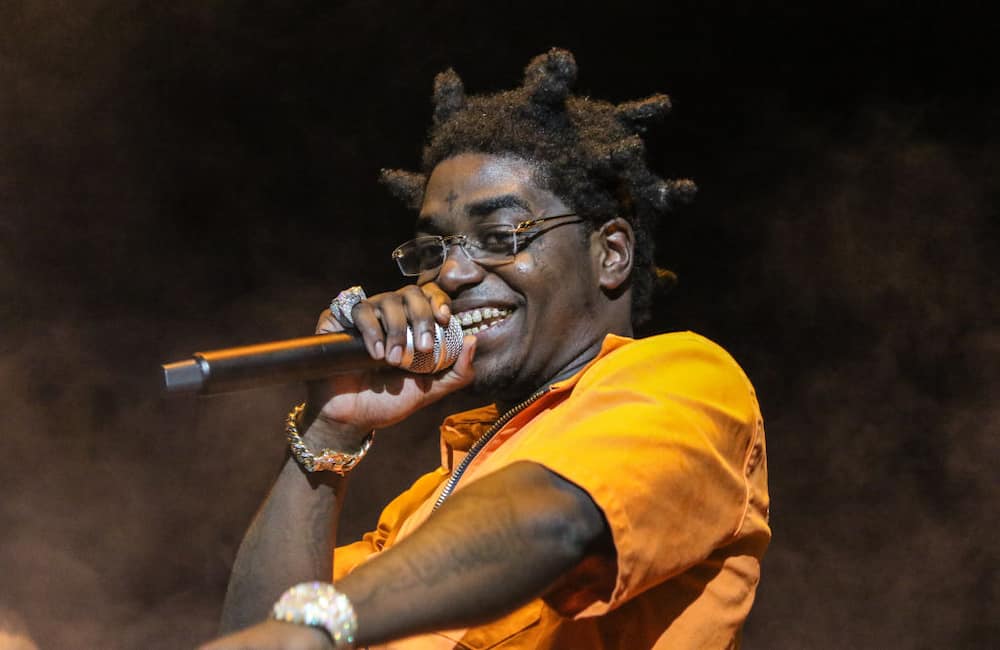 Wake Up in the Sky
ZEZE
No Flockin'
Easter in Miami
Transportin'
Tunnel Vision
Calling My Spirit
Roll in Peace
Real Hitta
Close to the Grave
Every Balmain
From the Cradle
Heart & Mind
Don't Wanna Breathe
Patty Cake
Codeine Dreaming
Too Many Years
Righteous Rappers
Pumpin' Ain't Eazy
There He Go
Versatile
Testimony
Boost My Ego
What is Kodak Black net worth 2021?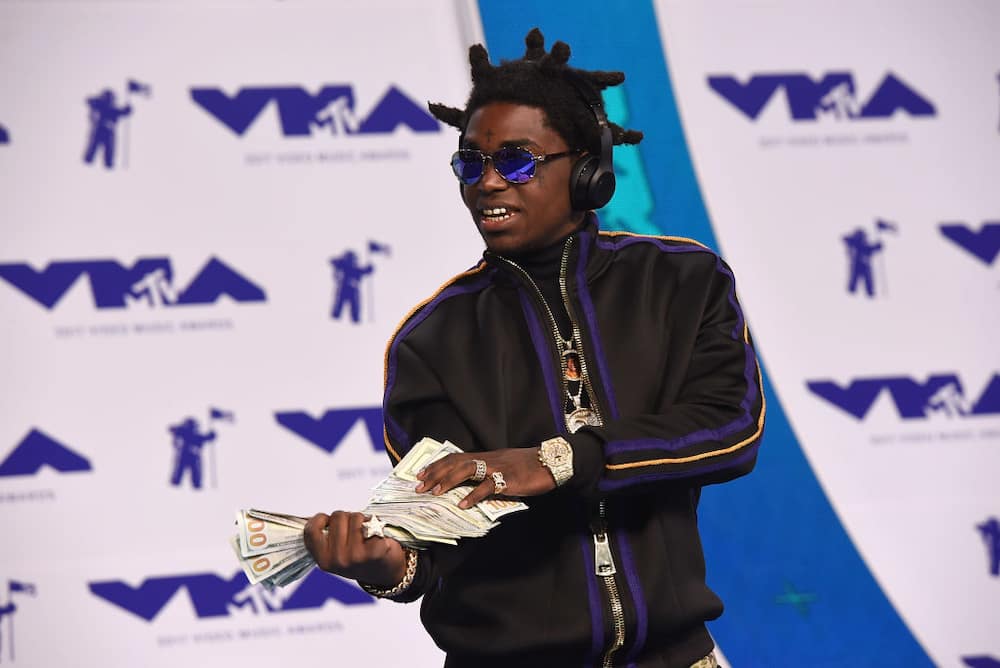 The Tunnel Vision rapper is among the wealthiest artists in the US. Celebrity Net Worth estimates his net worth to be around $600 thousand. In the future, the figure is likely to grow because he continues to make good music as usual.
Dating
Who is Kodak Black girlfriend? The rapper recently got engaged. According to the lady's Instagram bio, her name is Mellow Rackz. Interestingly, the lovebirds are passionate about music. Mellow is an upcoming rapper known for her single titled Diamond. At the time of writing, Kodak Black girlfriend is 19 years old.
Controversies
As mentioned before, the 23-year old has a history of run-ins with the law. In the past, he indulged in various criminal activities. For instance, he has been arrested for allegedly selling drugs in the streets, robbery, possession of marijuana, kidnapping, driving with a suspended license, and harassment.
In 2017, he was arrested and sentenced to 364 days. However, he was released after serving 97 days of his jail time. In 2018, he was arrested several times for the following crimes: grand theft of firearms, possession of cannabis, parole violation, and child neglect.
In 2019, he pleaded guilty to weapon possession charges. As a result, he was sentenced to 46 months in prison. Luckily, in his last days in the White House, Trump pardoned him. However, he also faces sexual battery charges that might see him being sent back to prison for around three decades.
Kodak Black net worth has, arguably, continued growing since he professionally launched his music career. Often, he is seen flaunting cash on social media, meaning his talent and hard work are already paying off. Besides having a successful career, he has found himself on the wrong side of the law several times.
READ ALSO: Aaron Carter net worth 2021, career, personal life, family
Briefly.co.za recently shared an exciting piece about Aaron Carter net worth. He is a renowned American rapper, singer-songwriter, and record producer. He also doubles up as an actor and dancer.
The 33-year-old is known for hits such as I'm All About You, I Want Candy, and Shake It. His net worth has kept on growing over the years, making him one of the most diligent stars in the music industry.
Source: Briefly News