Billionaire Boys and Their Toys: How Patrice Motsepe, Johann Rupert and 2 Others Spend Their Money
In 2023, South Africa has five billionaires: Johann Rupert, Nicky Oppenheimer, Koos Bekker, Patrice Motsepe and Michiel le Roux
Johann Rupert, the richest among them, enjoys an impressive car collection featuring rare and expensive vehicles
Nicky Oppenheimer owns a private game reserve, Tswalu Kalahari Reserve, with luxurious accommodations that most people in SA can't afford
Patrice Motsepe's wealth funds his passion for sports as he owns the Mamelodi Sundowns soccer team and a share in the Blue Bulls rugby team
Koos Bekker, a media boss with a net worth of $2.2 billion, has a keen interest in agriculture and owns Babylonstoren, one of the oldest Cape Dutch farms in SA
South Africa has five US dollar billionaires: Johann Rupert, Nicky Oppenheimer, Koos Bekker, Patrice Motsepe and Michiel le Roux. These men can afford luxuries that most people can only dream of.
Briefly News takes a look at some of the hobbies South Africa's wealthiest men splash their money on.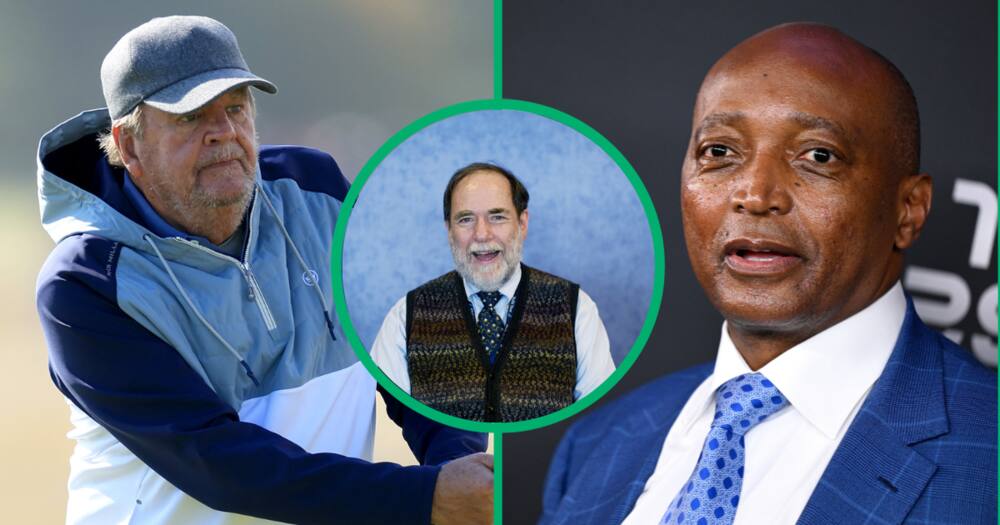 1. Johann Rupert has an impressive car collection, including Porsche Carrera GT
South African billionaire Johann Rupert boasts an awe-inspiring car collection that can only be described as automotive heaven. With a captivating array of speed machines, his garage houses the epitome of automotive artistry.
Rupert's collection boasts expensive and rare whips, including the Porsche Carrera GT, a true hypercar masterpiece with a valiant price tag of R15 million, and the iconic Jaguar E-Type, a beauty valued at a cool R4 million.
Among his treasures, the Honda NSX and Aston Martin DB4 GT stand tall, worth R1.5 million and over R20 million, respectively. The Franschhoek Motor Museum is a portal into Rupert's world of automotive opulence, where dreams become reality.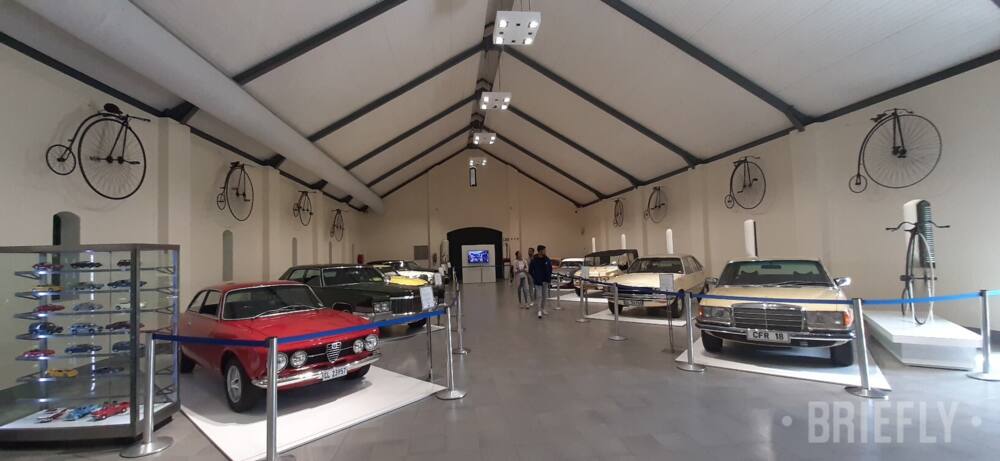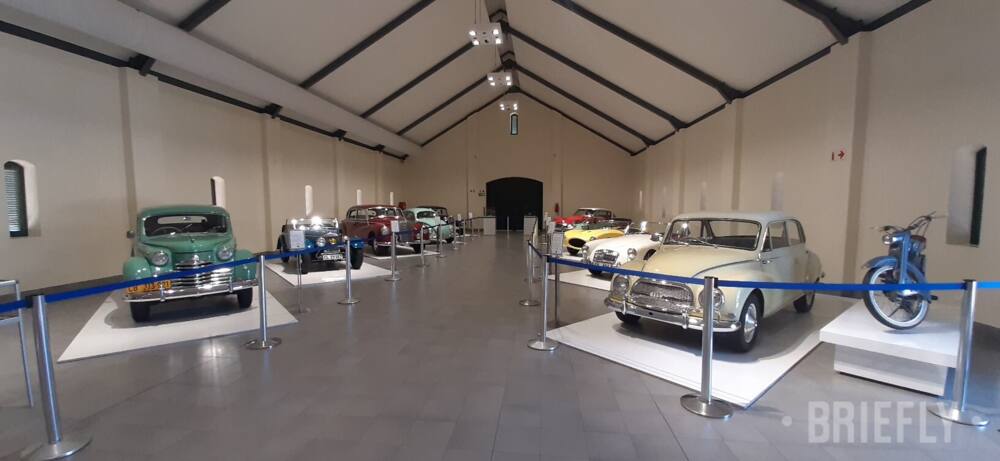 2. Nicky Oppenheimer owns Tswalu Kalahari Reserve, a private game reserve
Nestled in the heart of the expansive Kalahari Desert, Tswalu Kalahari Reserve is a majestic testament to untamed beauty and wilderness. This sprawling 100 000-hectare private game park, owned by the esteemed chairman of De Beers Group Nicky Oppenheimer and his family, beckons adventurers with its awe-inspiring offerings.
The wildlife haven boasts a variety of fauna, including over 240 bird species, 50 reptile species and 80 magnificent mammals. But don't think ordinary folks can afford to visit Oppenheimer's luxurious private game reserve.
The accommodation at Tswalu Kalahari Reserve boasts some insane price tags.
The Tswalu experience is a comprehensive escape into nature's embrace, where full-board luxury accommodation harmoniously combines with various safari activities. To reach Oppenheimer's exclusive paradise, guests can arrive by road, or they can fly directly into the reserve.
For an even more extraordinary entrance, charter flights through Fireblade Aviation from Johannesburg or Cape Town offer a thrilling way to soar directly into the reserve.
Tswalu Kalahari Reserve offers a range of accommodation options to suit every discerning traveller. Loapi Tented Camp has six tented safari homes suspended between the earth and sky. Rates for the one-bedroom luxury tented safari home start at R40 200 per person per night (based on two people sharing) and R49 900 for single occupancy.
For a two-bedroom luxury tented safari home, rates range from R93 000 a night for up to two adults and two children, R108 540 for three adults sharing, to R144 720 for four adults sharing.
For those seeking unparalleled luxury, The Motse awaits. This opulent camp features nine Motse Legae (meaning 'home' in Tswala), starting at R33 500 per person (based on two people sharing) and R41 580 for single occupancy.
Families can indulge in the Motse Family Legae, including two adults and two children aged 0-17 years, starting at R77 550 per legae, while three adults in a family legae can enjoy the experience for R100 500.
3. Patrice Motsepe owns Mamelodi Sundowns and a share in the Blue Bulls
Patrice Motsepe made his billions as a mining tycoon. Motsepe's massive net worth of R41.78 billion ($2.2 billion) funds a luxurious lifestyle, which he mainly succeeds in keeping out of the spotlight. The billionaire has a couple of mansions and a car collection that includes a Bugatti and Bentley, but his true passion is sport.
The billionaire owns the Mamelodi Sundowns soccer team and a share in the Blue Bulls rugby team. In 2003, Motsepe bought into the Mamelodi Sundowns. He increased his stakes from 51% to 100% the next year. The Mamelodi Sundowns is one of the most valuable clubs in Africa by market value.
In 2019, the billionaire made an investment to mark his entry into professional rugby. Motsepe acquired a significant stake in the Blue Bulls Company, the holding company of the Blue Bulls rugby team in South Africa, News24 reported at the time.
4. Koos Bekker owns Babylonstoren in Cape Town
Koos Bekker is a media boss and apparently an avid farmer. The billionaire, who has a net worth of R2.2 billion as of 2023, owns Babylonstoren, one of the oldest Cape Dutch farms.
According to niood.com, Babylonstoren was changed into a vineyard and farm that still holds hints of its history while offering more modern hospitality.
Take a look at exclusive photos of the wine estate below: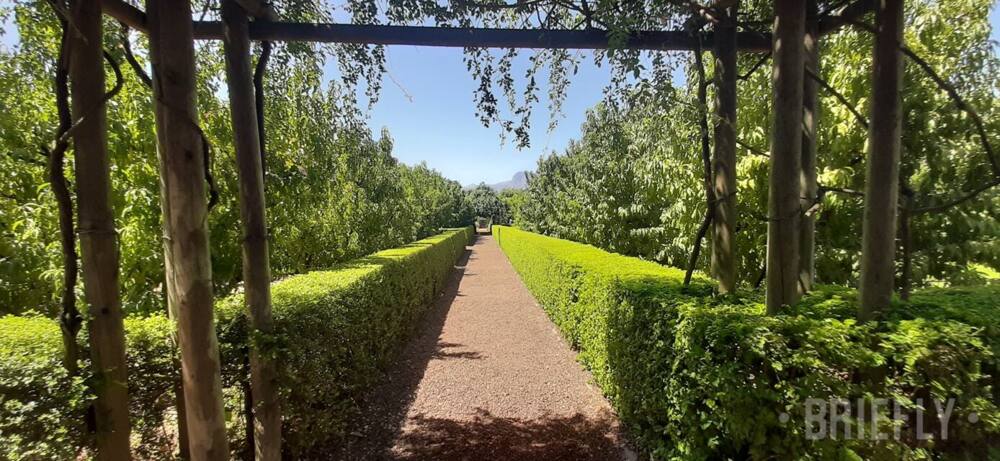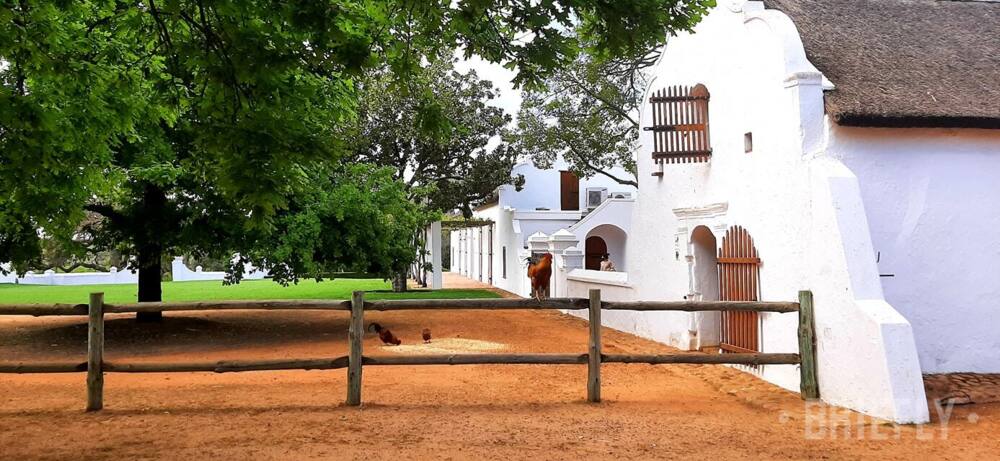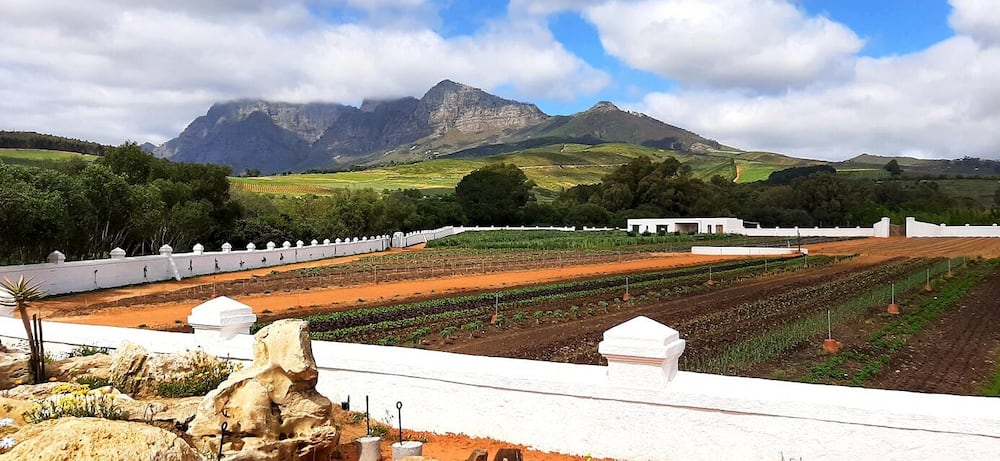 From Rupert's stunning car collection to Oppenheimer's exclusive game reserve, Motsepe's sports team investments, and Bekker's agricultural pursuits, these billionaires continue to embrace luxurious hobbies, reminding us of the stark contrast between their world and that of the majority in South Africa.
Who are the richest people in South Africa?
In 2023, South Africa's billionaires experienced mixed fortunes amid global economic shifts. According to the Hurun Report's global rich list, South Africa was home to five billionaires. However, the number of billionaires worldwide decreased by 8% to 3 112 individuals, with total billionaire wealth declining by 10% to $13.7 trillion.
Johann Rupert is leading the pack in South Africa, whose wealth surged to $11 billion, making him the 187th richest person globally. Known for his involvement in luxury goods, Rupert holds shares in various companies and serves as the chairman of Richemont, which owns prestigious brands such as Cartier and Dunhill.
Diamond magnate Nicky Oppenheimer also saw his wealth grow from $7.6 billion in 2019 to $8.3 billion in 2023, securing his position as the country's second-richest individual.
Other notable South African billionaires include media tycoon Koos Bekker, with a net worth of $2.7 billion, and Patrice Motsepe, brother-in-law of President Cyril Ramaphosa, whose wealth amounts to $2.2 billion. Completing the list is Michiel Le Roux, the founder of Capitec, with a stable net worth of $1.3 billion.
While South Africa's billionaires navigated the volatile economic climate, global tech ventures faced challenges, resulting in significant wealth losses for influential figures like Jeff Bezos, Elon Musk, and Mark Zuckerberg. In contrast, luxury goods companies thrived, indicating a record-breaking year for owners of brands like Louis Vuitton and Gucci.
Despite fluctuations in wealth and market conditions, South Africa's billionaires showcased resilience and adaptability in pursuing continued prosperity.
Source: Briefly News