Mr Thela Gives Insight Into His New Album 'Tronics Land Series 2'
Mr Thela has released his highly anticipated album, Tronics Land Series 2, citing strong demand from fans as the primary inspiration
The star aims to deliver soulful music that unites people globally, filled with positive messages and elements of healing
The album features exciting collaborations with Amapiano artists, including Njelic, Kamo Dee, Leehleza and Gqom artist Mshayi
Cape Town-based Gqom DJ Mr Thela's highly anticipated album Tronics Land Series 2 is finally here. The star, whose success is a testament that hard work pays off, shared more details about what music lovers can look forward to from his second solo project.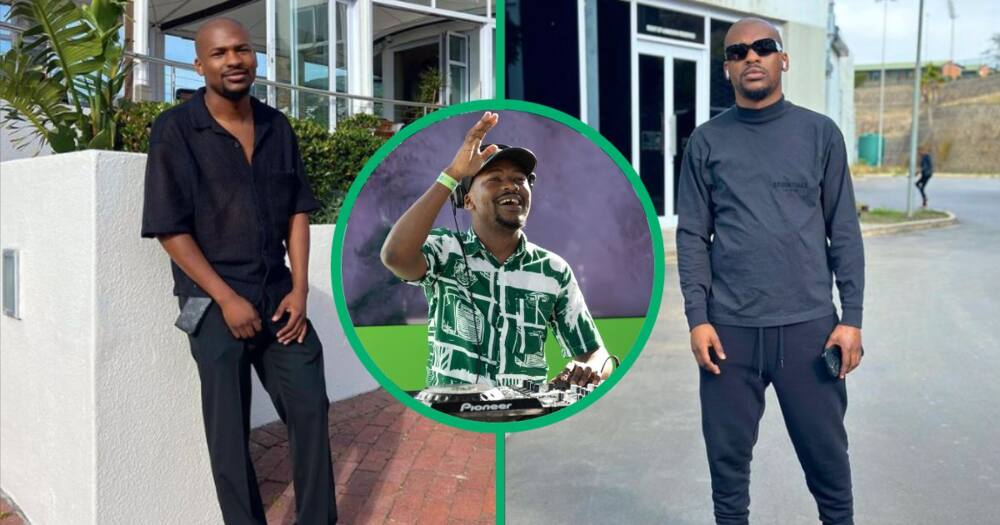 Mr Thela shares the inspirations behind Tronics Land Series 2
Speaking exclusively to Briefly News at the album's listening session in Cape Town, the 24-year-old said Tronics Land Series 2 was a labour of love. Mr Thela said his fans and supporters were the driving force behind the album, which is already a hit among fans. He said:
"The main inspiration behind the album was that my supporters have been demanding more music from me. I have a lot of music so I decided to combine and drop a decent project. I named the album 'Tronics Land Series 2' because it is a continuation of my previous project which is also my first solo project.
PAY ATTENTION: Watch the hottest celebrity stories on our YouTube channel 'Briefly TV'. Subscribe now!
"The main inspiration behind this album is to give people soulful music that's going to unite us as a city, country and the world. The album Is full of positive messages, manifestation and overall make people feel good."
Mr Thela talks about the evolution of his musical style
The star acknowledged that there was growth in his music from his first solo project and Tronics Land Series 2. He told Briefly News that some healing sounds and elements will elevate fans when they listen to the album.
"There is a bit of change, but it's not that much. I have some new sound elements. These sounds are there to heal as they are spiritual and I am sure many people will relate to them.
"This album is filled with positive messaging and manifestation. It's a sing and dance, spiritual and groovy. You are supposed to feel something unexplainable when listening, I hope."
Mr Thela on the exciting collaborations on the album
A lot of South African artists are crossing over to amapiano, but the Cape Town-based star said he believes in the power of collaborations between genres. Speaking about the people he has worked with, the Bhele hitmaker said he has some exiting collaborations on the body of work.
"I have teamed up with Amapiano artists. This had people wondering whether I've crossed over, of which I have not. We have created a sound that best describes the power of collaboration.
"I have featured the likes of Njelic, Kamo Dee and Leehleza. From the Gqom side, Mshayi is featured in the album. Mshayi is from my MshayixThela duo days when I had my career big break with our debut joint album which was nominated for a SAMA. I also featured Static, a well-known producer."
Inno Matijane on why she named her song Gogo Skhotheni
Briefly News previously reported that reality television star and DJ Inno Matijane had the streets going crazy when she shared a snippet of his upcoming amapiano hit titled Gogo Skhotheni.
The Way Ngingakhona star Inno Matijane is about to drop the ultimate December song and fans are ready for it. The star recently shared a glimpse of the song on social media, sending fans into a frenzy.
Source: Briefly News