South Africa eVisa: What is it, and how can you apply for one?
The South African government's promise of providing an easier-to-access means of travelling was achieved in early 2022 following the launch of the South Africa eVisa. The preparatory phase has been successfully finalised, and it is now available to anyone who holds the necessary passport and is eligible to visit the country. But, what is a South African eVisa?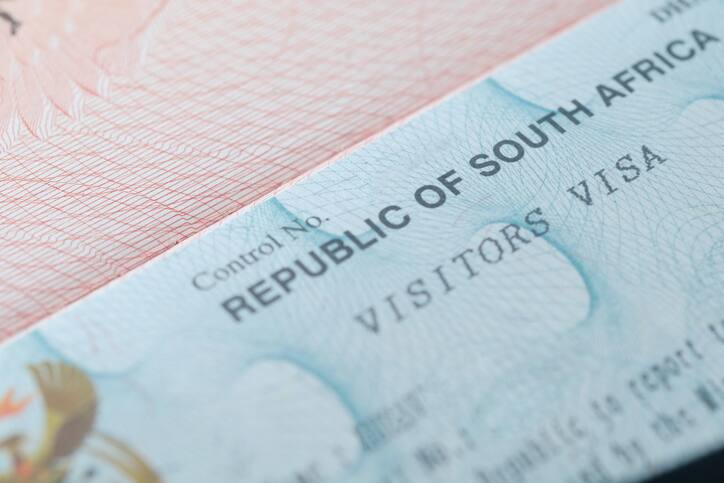 The South African eVisa is a new system developed to provide smoother and faster authorisations for trusted visitors and returning citizens. It eliminates the need to visit a consulate or an embassy, which has always been the case for anyone applying for a visa conventionally.
What is an eVisa?
The eVisa in South Africa is an electronic travel permit that allows individuals who want to visit the country to do so in an easy manner. Application and approval are usually online, eliminating the need for physical travel permit stamps or stickers in passports. The electronic version offers a more streamlined and efficient process for getting travel authorisations.
Can you get an eVisa for South Africa?
Yes. You can choose any one of the below-listed visas:
Business visa
Professional and commercial-based visits to South Africa usually require a business travel permit. This option only permits a 30-day stay in the country.
Tourist visa
This is the go-to choice for individuals visiting South Africa to see family and friends or explore the country's beautiful landscape. Like the business type, this one allows a maximum stay of about four weeks in the country.
Short-term work visa
All foreign nationals need a travel document for work-related visits to the country. A short-term work travel permit is required to work temporarily, allowing for three months of stay at most.
Missionary visa
South Africa grants missionary visas to individuals with religious intentions or those joining approved missionary organisations. This single-entry travel permit is valid for 30 days and caters to religious or South Africa-sanctioned missionary activities.
How to apply for a South African visa online
In contrast to conventional travel permit procedures, applying for a visa online offers notable convenience. Below are the simple steps to follow:
Application form completion
Access the VisaHQ platform and input the intended travel destination. Initiate applying for the travel permit and furnish the requisite application form with private details, amongst other travel particulars. Completing the form online requires the following information:
Full legal name
Residential address
Passport identification number
Passport expiry date
Intended travel dates
Contact telephone number
Date of birth
Payment of visa fees
The stipulated South Africa e-visa fee must be remitted as this encompasses both the service charges for processing and the embassy's fee.
Submission of application
Ultimately, forward the filled form alongside the mandatory documentation. Upon approval, applicants' applications will undergo embassy processing and their South African visiting visa disbursement.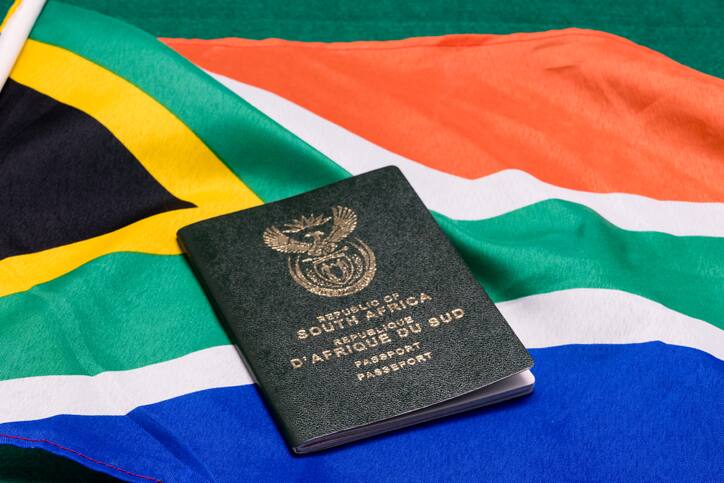 Before the final submission, a comprehensive review of the application form is advised to preclude errors or oversights. Such diligence will help avert potential delays in the processing by the body in charge.
What are the documents required for a South African visa?
To obtain the eVisa for South Africa, all foreign travellers must adhere to specific prerequisites. The documents below are vital for approval of the applicant's demand:
A valid passport with at least two blank pages showing a validity of over three months is essential;
A linked e-mail address to receive the travel particulars once the application is approved
Online payment, facilitated through debit or credit cards, is mandatory for settling the embassy and travel permit service fees.
Contingent on the individual's purpose of visiting, supplementary documents may be required, and they could include:
Digital photograph
Business letter
Bank statement
Proof of accommodation
Health insurance
Invitation letter
How long does it take for the South African eVisa to be approved?
The approval time for a South African travel permit varies based on the type of travel permit and nationality. But it will typically span a duration of one to two working weeks.
During peak travel periods, processing may take more days. It is recommended that applicants send in their completed application at least 14 days before their planned entry date.
How long does it take to renew a South African eVisa?
The exact duration it takes to get a fresh electronic permit approved is also what it takes to renew one. But before applying to renew it, ensure that you apply in advance for ample processing time.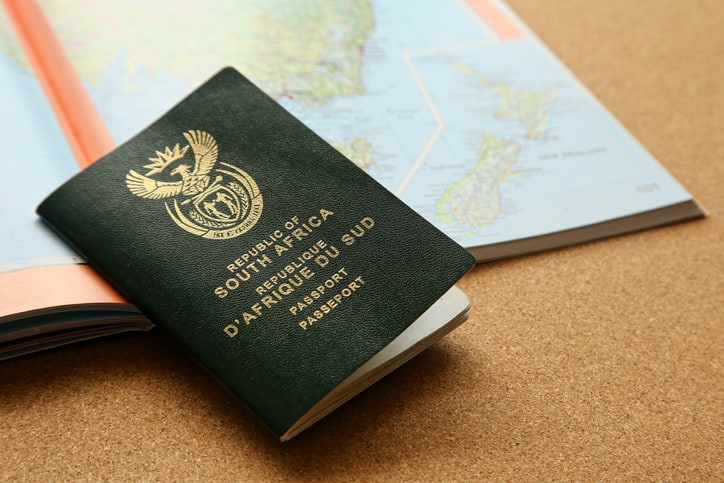 Do Kenyans need a visa to SA?
Yes, Kenyans who want to visit South Africa for whatever purpose must obtain a visa to be eligible for a stay. But the good news is that with the electronic visa initiative, they do not have to queue up at a South African embassy in their country before getting one.
What is the eVisa for Kenya and South Africa?
Kenyans and South African returnees can obtain an eVisa once they provide accurate personal and trip details, health info, and passport data. The electronic permit can be single or multiple entry with varying validity periods.
South Africa eVisa is a breath of fresh air for anyone who hopes to visit the country and has been stalling because of the accompanying stress of travel applications and approvals. This new scheme ensures that the process is faster and more convenient than it used to be.
READ ALSO: Online PSiRA verification process: everything you ought to know
As published on Briefly.co.za, the Private Security Industry Regulatory Authority is a South African agency that regulates the country's private security industry.
Anyone considering providing security services for themselves or others must understand the regulations that guide online PSiRA verification. Find out the verification process in the post.
Source: Briefly News