Department of Education Costs Matriculants 3 Marks in Physics Final Exam 2023, SA Enraged
The Department of Basic Education in South Africa admitted that one of the national matric exam papers contained a mistake
Elijah Mhlanga, the Department of Basic Education spokesperson, explained a major oversight in the Physics final exam
Many South Africans were up in arms and they criticised the Department of Education without any mercy
SOUTH AFRICA - The Department of Education made a blunder in the Grade 12 Physical Science exam. The students in their final year of high school wrote the paper on 30 November 2023.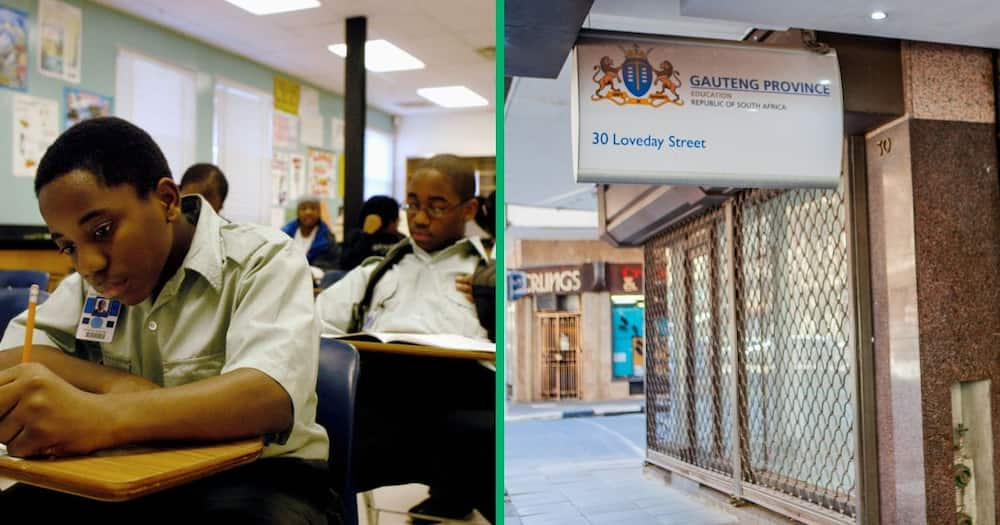 There were 213K students who wrote the science paper. The Department of Education spokesperson Elijah Mhlanga explained what went wrong with the Physics exam.
Physics Paper 2 exam mistake explained
Elijah Mhlanga, the Department of Basic Education spokesperson, addressed the issue. He told TimesLIVE that a printing error occurred in the Physics Paper 2 Exam.
Specifically, In the chemistry section, there was a missing component in the formula for an inorganic compound, impacting a question with a three-mark value. This error affected two sub-questions in the paper.
How will Physics exam error be fixed?
The Department of Education is currently deliberating on how to award the affected matriculants the three marks for the impacted question. Briefly News reported that the department addressed a maths paper error in 2022 by adjusting the paper's total marks from 150 to 143 to cover the affected area.
Mzansi roasts SA's Education Department
Netizens expressed their discontent with the Department of Education. Umalusi spokesperson Biki Lepota emphasised the organisation's commitment to quality assurance. South Africans voiced their frustration and disappointment, calling for accountability.
Basie B Muvhango said:
"The incompetence in this department is at another level."
Wilna Horstmanshof commented:
"Somebody is paid to set a paper. One would assume he/she knows enough to do it correctly. Another somebody is paid to check it for errors. One would assume that person knows even more. So clearly knowledge is too skimpy to set or check papers."
Snoo Dingela wrote:
"Last year it was a maths paper, and its students who identified the error during the exam."
Shaun Naidu added:
"Imagine the learners who spent time on this question because they couldn't figure it out and because of that they ran out of time to finish the exam!"
Michael M Sandile Sibiya was upset:
"So that means the moderators didn't their job. Funny thing about the people in the offices, they're very good at criticism but they too fail to do their jobs."
Rashid Gaffoor argued:
"Wouldn't happen if there was a Dept of Education that actually has educated people."
Exams could be written in the dark
Briefly News previously reported that the Minister of Electricity, Kgosientso Ramokgopa, announced that not all schools would be protected from loadshedding. This comes after matriculants started writing their exams and South Africans had concerns that loadshedding would set them back.
Netizens were unimpressed with the government and accused them of double standards. Ramokgopa spoke during his update on the Energy Action Plan implementation on 4 November 2023. Ramokgopa said it would not be possible for all schools to be kept in the light for their exams.
Source: Briefly News