Peter McMahon's bio, age, children, spouse, career, worth
When you are related to a famous person, your life comes into the limelight. Peter McMahon is a successful American businessman whose popularity increased when he married Dana Marie Perino. His relationship with Dana overshadows who he is, but there is so much to him than being simply a husband to a celebrity.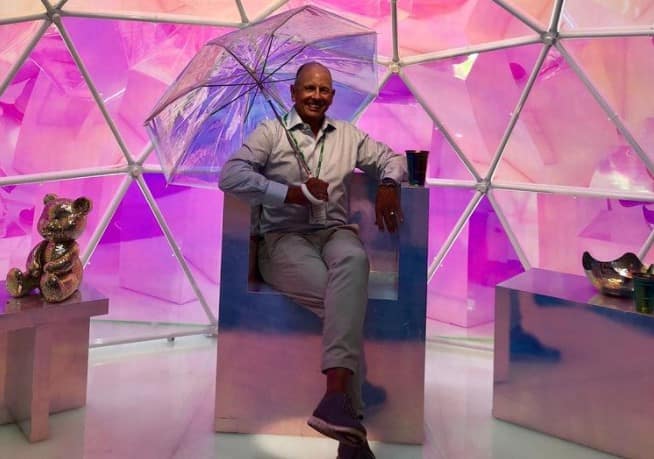 Peter McMahon and Dana Perino's relationship sparked an interest among many globally, considering how famous and successful Dana is as the Fox News political commentator and co-host of The Five. So, what nationality is Peter McMahon? Find out this and much more in this interesting life story of the entrepreneur.
Peter McMahon profile
Full name: Peter K. McMahon
Date of birth: 6th June 1954
Place of birth: Blackpool, Lancashire, England
Zodiac sign: Gemini
Nationality: British, American
Ethnicity: White
Relationship status: Married
Children: 2
Instagram: @mcmahon8919
Occupation: Entrepreneur
Net worth: $10 million
Famous for: Being Dana Marie Perino's husband
Peter McMahon's biography
How old is Peter McMahon? Peter McMahon's age is 67 years as of 2021. He is 5 feet 8 inches tall and weighs about 154 pounds (70 kilograms). Peter has light hair that perfectly blends with his brown eyes. McMahon became a US citizen in 2006.
Education
After high school, Mr McMahon enrolled at the University of Liverpool. He earned his bachelor's degree in business administration and management certificate in 1976.
What does Peter McMahon do for a living?
What is Peter McMahon's profession? Peter's reputation as an entrepreneur is unmatched. He is the CEO and the president of Shopko (a rеtаіl ѕtоrе fіrm bаѕеd іn Аѕhwаubеnоn, Wіѕсоnѕіn, UЅА), and has partnered with various multinational businesses as a leading entrepreneur. He has been at Shopko since 2013.
His fields of expertise include supply chain management, merchandising, and labour relations. Peter began his career at Sainsbury as supply chain and distribution director. He worked at the company from 1992 to 2000, serving in several regions such as Ireland, Northern England, and Scotland.
He joined Tesco (an MNC grocery and retail firm) in 2002 as a supply chain director. He moved to Walmart in 2004, where he worked as the supervisor and director in the German office. Between 2006 and 2013, Peter was the chief executive officer of Loblaw Companies Limited, one of the largest Canadian food retailer companies.
Peter McMahon's wife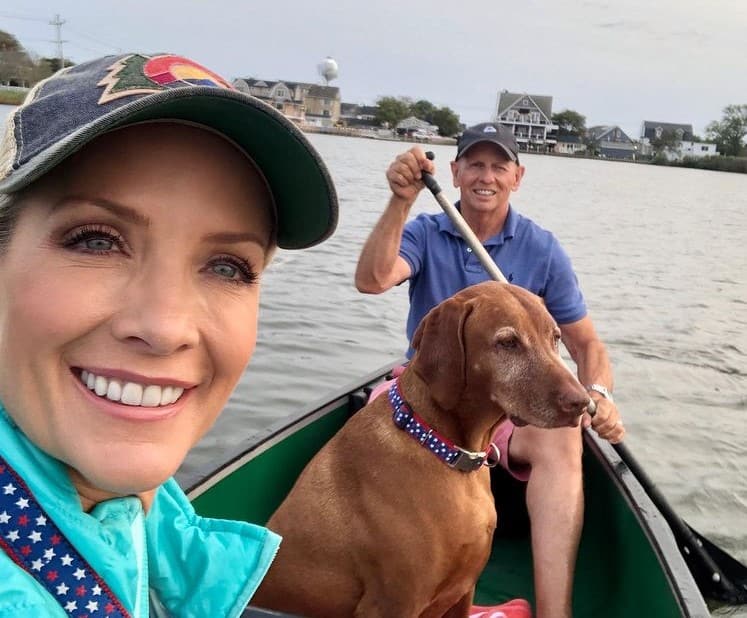 Peter is happily married to Dana Perino, a political analyst at Fox News and the 24th White House Press Secretary serving under President George W. Bush. Dana once interviewed her husband on Fox News to talk about Brexit. Peter McMahon and Dana Perino have been together for over 20 years, after meeting on 17th August 1997 when they boarded a flight from Denver to Chicago together. Here is her side of the story, "I did a quick scan…accent, good-looking, no wedding ring."
Noticing the book he was reading, The Tailor of Panama, Dana struck up a conversation. They exchanged contact information at the end of the flight.
As we were descending… I said, 'Okay Lord, I know I asked you to help me find somebody, but he lives in England, he's 18 years older than me, he's been married twice before. Did I mention he lives in England? This cannot possibly be it!'
How long has Dana Perino been married? The couple went on their first date at a movie theatre in New Orleans and tied the knot in 1998. The wedding was in England, and although there are no Peter McMahon's wedding photos online, the event must have been lavish and memorable. The couple had a 10-day honeymoon on the Greek Island of Santorini.
Peter and Dana lived in Great Britain for about two years before returning to the USA in November 2001. They also lived in San Diego for three years before relocating to Manhattan, their current residence. The couple owns a home in New Jersey.
Dana and her husband do not have any children but own a dog called Jasper. Mr McMahon has two children from his previous marriages and is a grandfather to Sebastian and Rachel through one of his children.
Peter McMahon's previous wives
The experienced business executive was married twice before meeting Perino. However, the details of Peter McMahon's first and second wives are not in the public domain.
Peter McMahon's net worth
The fortune of Dana Perino's husband is estimated at $10 million. This is an estimate based on his various career roles.
Peter McMahon is a successful businessman and a supportive, loving, caring, dedicated, and happy husband to Dana Perino. He has gained a wealth of experience working in big firms, and this makes him a knowledgeable business expert. Despite the age difference between Mr McMahon and his wife Dana, the two make a lovely couple.
READ ALSO: Jillian Mele's age, education, salary, career, dancing, worth
Briefly.co.za published Jillian Mele's life story. Jillian is America's Fox News channel's presenter, co-hosting the Fox & Friends First show with Rob Schmitt. She is among the celebrated under 40 American female millionaires. How old is Jillian Mele? How much is she worth? Is she married? Read on for comprehensive details about the presenter's life and career.
Source: Briefly News