Elena Rybakina: What we know about the Russian-born pro tennis player
Elena Rybakina is trending on airwaves after beating Serena Williams, the legendary tennis player, during the French Open on 6th June 2021. Apart from earning her ticket to her first grand slam quarterfinal, she has been the centre of attention because of her brevity, especially since she beat someone she grew up watching. Her biography breaks into bits how much she had to put in to bring the dream to fruition.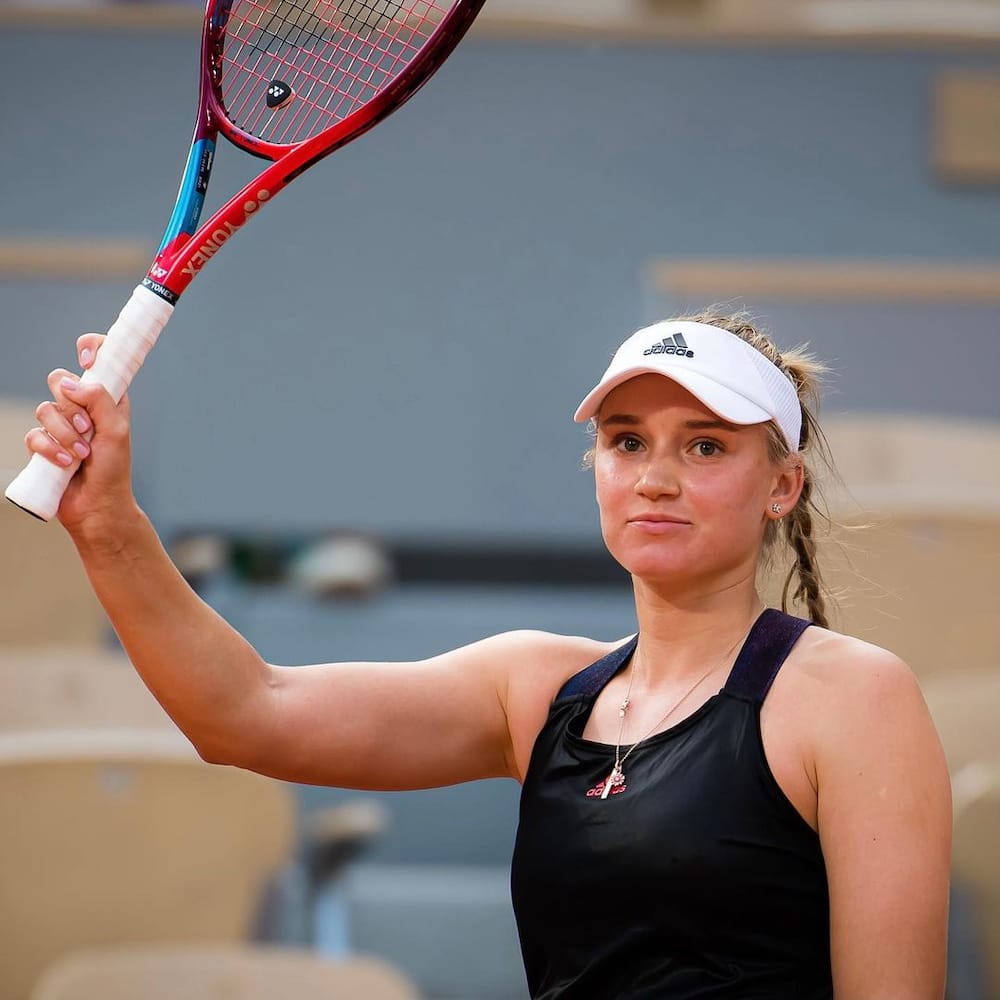 Elena Rybakina is a talented baseliner whose high-risk game style culminates in unforced errors and an accumulation of wins. Her backhand and forehand both hit flat, allowing her to generate power for her groundstrokes. Her flexibility allows her to serve perfect aces, while her height is instrumental in her incredible gaming style. Her calm demeanour and unmatched confidence have significantly influenced her ranking.
Elena Rybakina profile summary
Full name: Elena Andreyevna Rybakina
Place of birth: Moscow, Russia
Date of birth: 17th June 1999
Zodiac sign: Gemini
Nationality: Russian and Kazakh
Occupation: Professional tennis player
Elena Rybakina Instagram: lenarybakina
Elena Rybakina biography
Elena discovered her passion for sports at a tender age and would engage in sports alongside her elder sister. Initially, she loved ice skating and gymnastics. However, her dream to become a professional in either sports was halted when she was told she was exceptionally tall. Her father suggested she tried tennis; hence, she started playing tennis at the age of six.
How old is Elena Rybakina?
Elena Andreyevna Rybakina was born on 17th June 1999 in Moscow, Russia. Therefore, Elena Rybakina's age will be twenty-two years old on 17th June 2021.
Where is Rybakina from?
While she was born in Moscow, Russia, in 2018, Rybakina changed her nationality to Kazakhstan; therefore, Elena Rybakina's nationality is Russian and Kazakh. According to the WTA, changing her nationality earned her better support from the Kazakh Tennis Federation.
Elena Rybakina stats
Andreyevna is a former world number 3 junior, and she made her debut on the ITF at the age of 14. She bagged her first title during the Grade-3 Almetievsk Cup. In 2015, she took part in the Belgian International Junior Championships, although she lost to Katharina Hobgarski.
In 2015, she debuted in the junior-Grand Slam at the US Open and made it to the third round. In 2016, she won back-to-back Grade-1 titles. In 2017, during her final junior tour, she won her first Grade-A title.
Professional career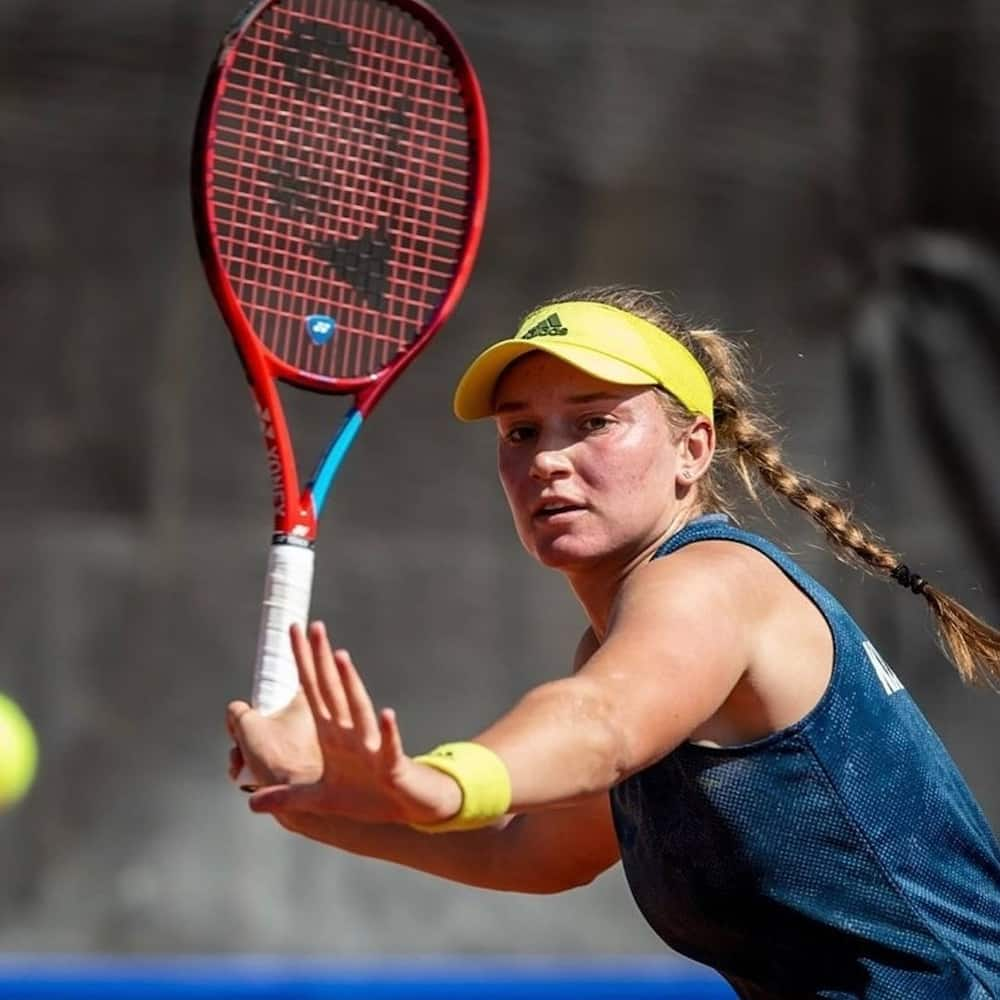 Rybakina made her debut in the ITF Women's Circuit in 2014, at the age of fifteen. She won the ITF doubles finals in 2017. In May 2018, she won her first ITF singles title at an event in Kazan. At the $60K Lale Cup in Istanbul, she was the first runner-up to Sabina Sharipova, and she secured the 215th rank. In May 2018, she broke into the top 200.
In June 2018, she acquired Kazakhstan citizenship, and the Kazakhstan Tennis Federation offered to support her financially. She accepted the deal over the chance to play college tennis in the United States of America. While playing for Kazakhstan, she entered her first Grand Slam qualifying draw to the US Open, although she did not make it to the main draw.
In 2019, Elena began playing in the WTA Tour and bagged three ITF titles. That same year, she made her debut in the French Open as a qualifier. Then, in July, she won her WTA Tour title, and the title propelled her to the top 100 in the WTA rankings and number 65 in the world.
During her WTA final of 2019, Andreyevna finished in the second position and debuted in the top 50 category. She finished the season at number 37 in the world.
Elena Rybakina current ranking
In 2020, Andreyevna led the WTA Tour finals and made it to the finals in four of her five events. She won the WTA title at Hobart International. The four finals propelled her to climb to position 17 in the world. She also set the record as the first Kazakhstani player in the top 20. Beating Serena Williams in June 2021 has helped her secure the 22nd position in the WTA ranking.
Elena Rybakina coach
Andreyevna hired Andrei Chesnokov to be her first private coach in 2018, and in February 2019, she switched to Stefano Vukov. While working with Stefano Vukov, Andreyevna's WTA ranking rapidly improved from top 200 to top 30 in about a year.
How tall is Rybakina?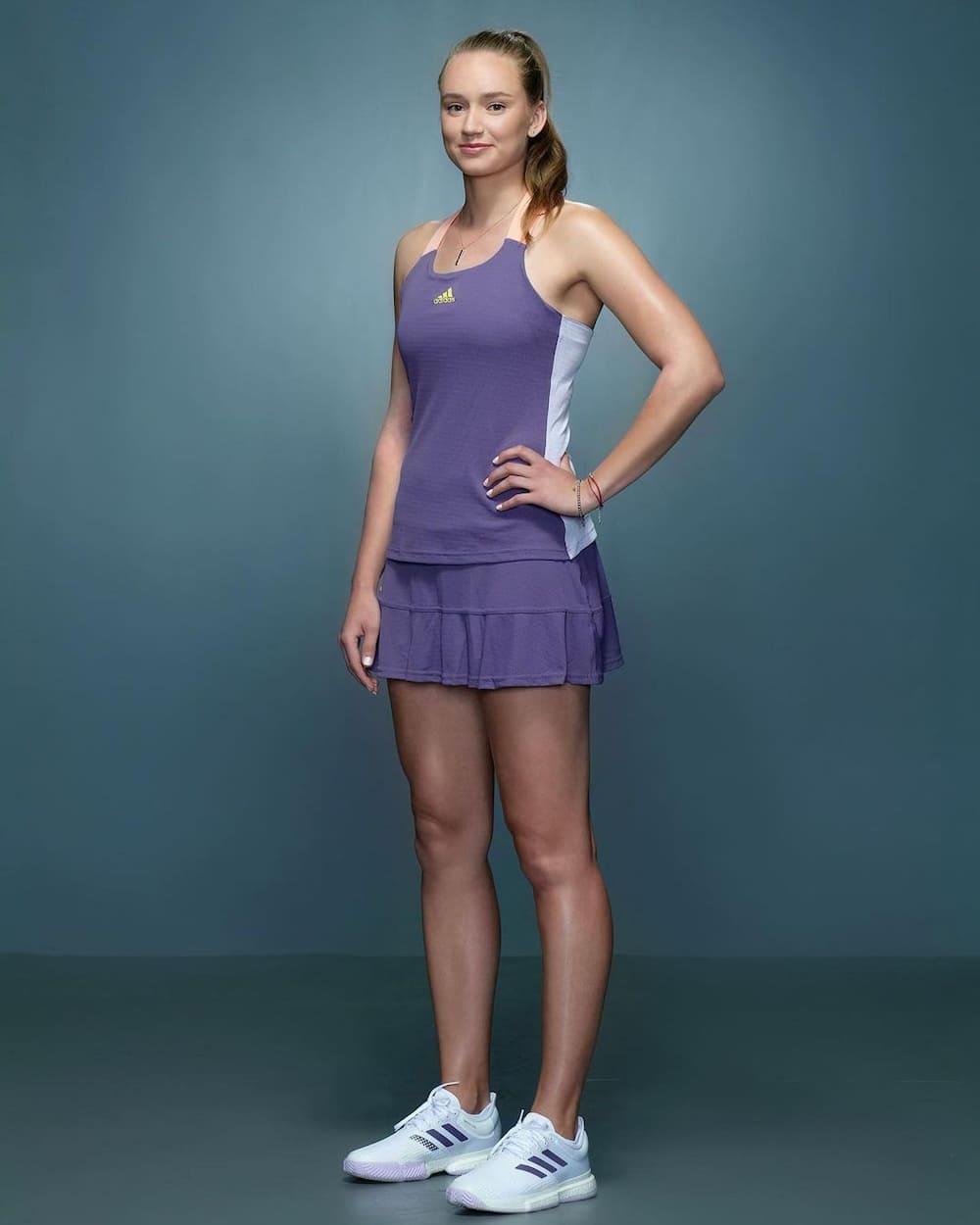 Elena Rybakina's height has been an advantage to her aces and servings, making her a skilled volleyer. She is 1.84 m tall.
Elena Rybakina net worth
At twenty-one, she has not only earned fame but a dime from playing tennis. Adidas has sponsored her for shoes and clothing since 2020. Previously, Nike had endorsed her. According to sources, her career has earned her slightly over €1.4 million.
Elena Rybakina latest news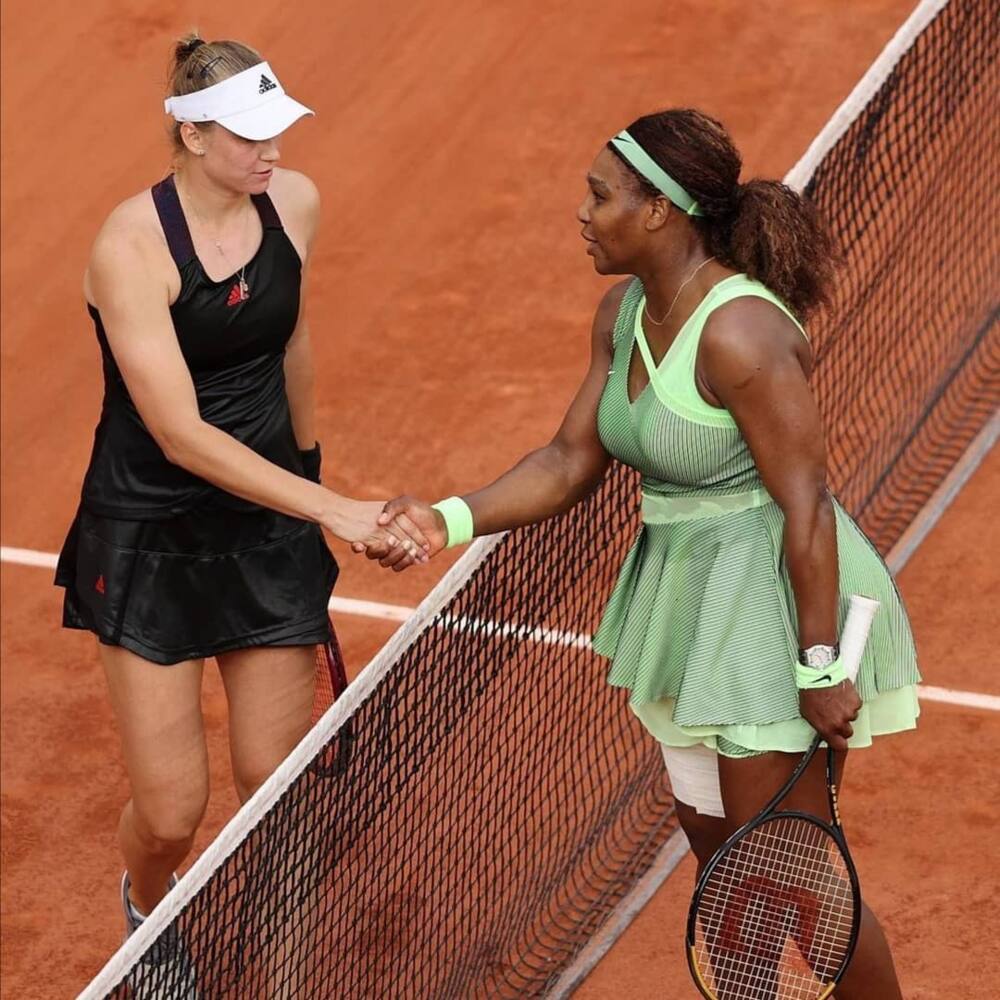 On 6th June 2021, Elena beat the thirty-nine-year-old Serena Williams in the French Open. Williams lost 6-6 7-5 to Elena, and the win earned the latter a ticket to her first grand slam quarterfinal. She will face Anastasia Pavlyuchenkova for the competitive semifinal spot.
Commenting about her performance in the French Open, Andreyevna said,
I am so happy with my match; it was amazing. It's difficult to expect anything because you watch on TV, and that's completely different when you come on court, and you feel the power and everything,
I knew that the serve was going to be difficult for me to return. She's powerful, but I was ready. Then after few points, I felt comfortable, so nothing.
Serena Williams won her first grand slam title in 1999 when Andreyevna was two months old!
Elena Rybakina was elated by her win, although the experience awakened her to how difficult Serena's serves are. Nevertheless, she confidently looks forward to facing Anastasia Pavlyuchenkova for the battle for the semifinal spot.
READ ALSO: Brad Binder age, nationality, MotoGP, salary, team, parents, profile
Briefly.co.za recently published details of Brad Binder biography. He is one of the best professional motorcycle racers.
Brad Binder depicts his unmatched skill in memorising turns, apexes, tracks and lines. He is a MotoGP Championship winner.
Source: Briefly News