The king of South African hip-hop, Cassper Nyovest, is perhaps the most successful African hip-hop artist in the last decade. His music has brought him fame and his hard work also brought with it money; lots and lots of it. He has spoken publicly in his music about his immense wealth and a hashtag is still out there celebrating his success, #mamaImadeit. His words aside, Cassper Nyovest own cars collection is so expensive he does not have to tell you to believe it.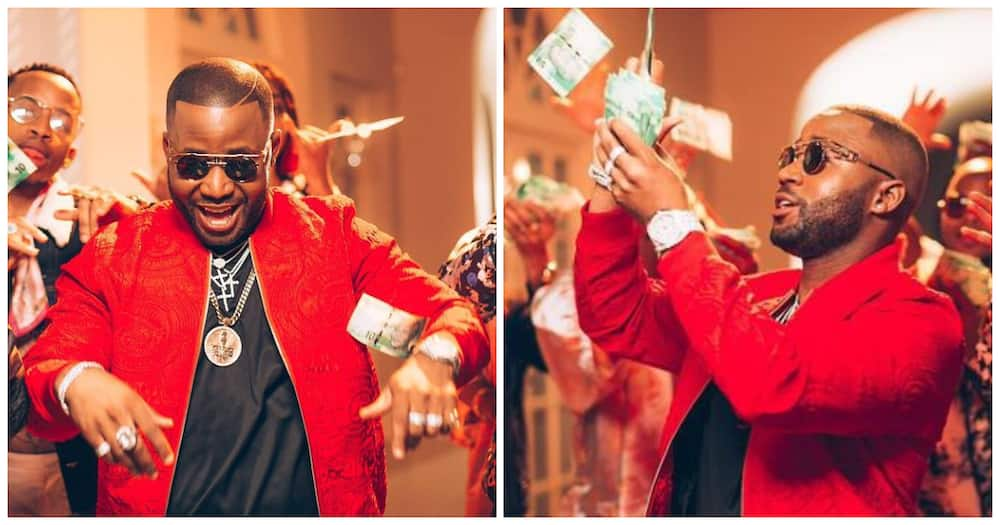 Cassper Nyovest new car also hit the airwaves a while back when he got a new Mercedes V class. Here is a look at all the Cassper Nyovest cars.
Cassper Nyovest car collection
1. The Grey Bentley Continental GT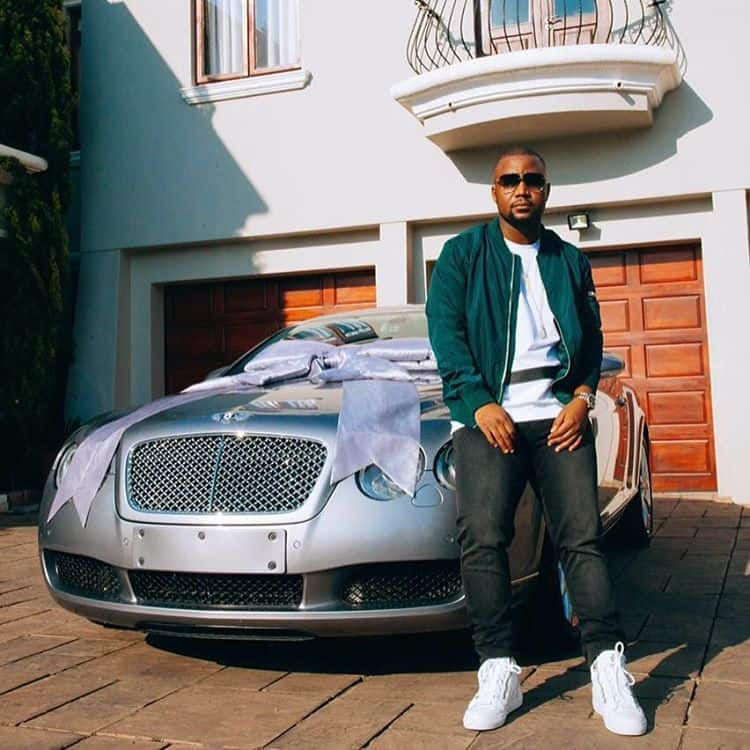 Only one of the two Bentley's that the Mama I Made It star has; the Continental GT is a modern Bentley classic. The car is a two-door coupe with silver sides on the front is a beauty to behold. Several social media posts on his pages show him with the car. The black Continental GT is not a convertible; however, the price of the base version of the new Bentley Continental GT is R 3395 000. The black Bentley he has closely resembles the 2003-2011 version of the Continental which has a 6-liter W 12 twin turbo engine.
2. The Orange Bentley Continental GT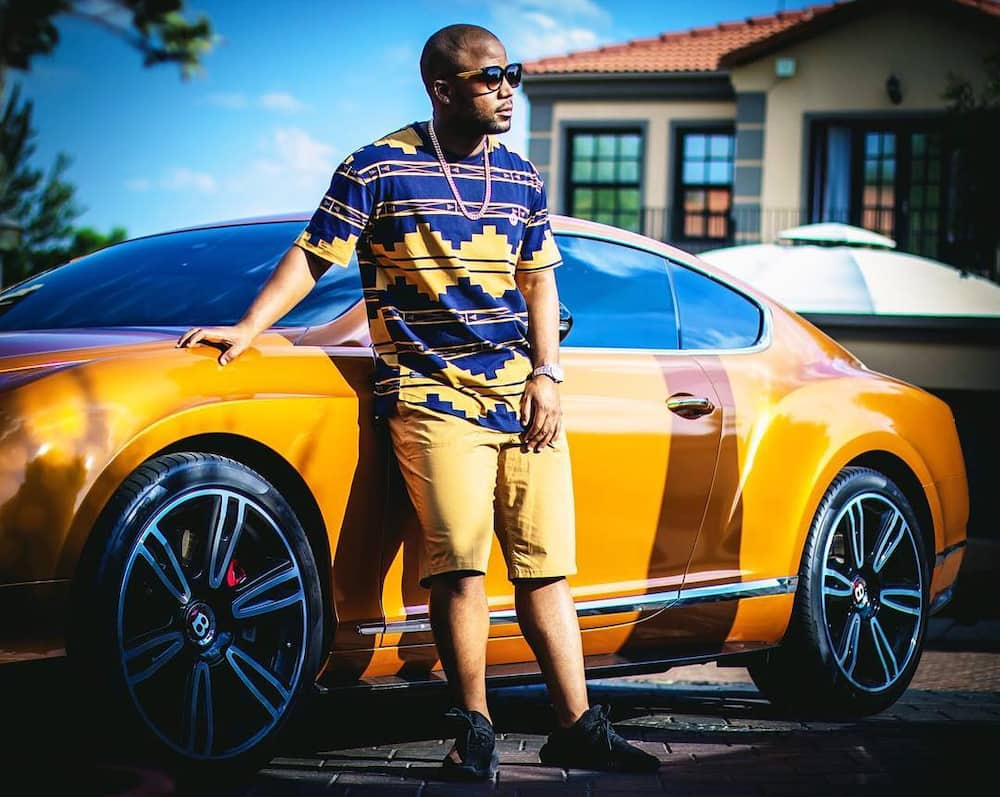 The orange Bentley Continental is an even better-looking option with its bright color. It is one of many Cassper Nyovest own cars and perhaps one of the most expensive ones as well. The model he has is a Bentley Continental GT V8 S boasting a 521-horse power engine and a majestic exterior and interior. Cassper Nyovest car collection is way past flashy at this point already. The two Bentleys sparked the hilarious Cassper Nyovest challenge after he posted a picture posing in between the two cars.
3. Mercedes-AMG A 45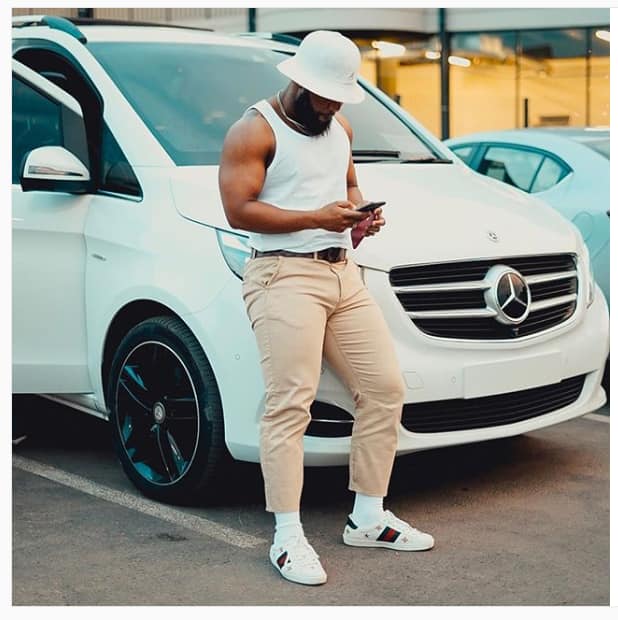 In this fifteen seconds video, Cassper Nyovest shows off his Mercedes-AMG A 45. This is a five-door hatchback with a 2-liter engine that has a relatively low fuel consumption. It is one of the cars on the lower price range in his collection. In almost every video posted from Cassper Nyovest crib driveway, you cannot fail to spot the white Mercedes in the picture.
4. Grey and White Mercedes V-class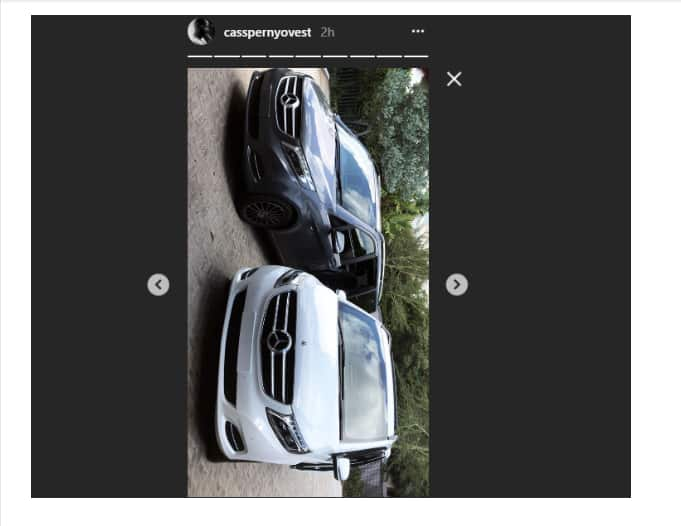 All good things must come in twos for Cassper because once again, these are two cars of the same model that he owns. The grey Mercedes V-class was the first in the collection before he later added a second one, a white one. The two are also slightly different versions of the same line. The white V-class is the 2018 version going by his own words in a video he posted on social media as the car arrived on his driveway. The V-class is known for its luxurious interior meant for comfortable group or family travel, all things you would expect Cassper Nyovest's car to have. The V-class adds another million Rands to the value of the cars in his garage. In a reply to a tweet by DJ pH on May 17th last year, he said it feels so good to be driven in a Mercedes you would not want to drive yourself again.
Cassper Nyovest's car collection is quite impressive and is only rivaled, in the music industry, at least by DJ Euphonik cars. The two artists have equally expensive taste in cars, each boasting an expensive line up of capable luxury and utility vehicles. Be sure to keep an eye out for Cassper Nyovest new car alert whenever he decides to get a new car to add to his collection along with more details on Cassper Nyovest new house.
READ ALSO: