Emtee house 2020 - pics and worth
While most people are stuck on the dream of owning a lavish home, it is a reality for Emtee who recently charmed his social media fans with a state of the art crib. Emtee's house is a perfect reflection of his artistry style that has won him a broad base of fans. He acquired this high-end property at an overwhelming price that has left his fans dazzled. It is now clear that the renowned Roll Up Rapper is making speedy progress not only in his career but also personal life. One thing about the artist is the fact that he is openly proud of his achievements and does little to show off altogether. He is very thankful and counts it among his blessings. The "trap house mansion" is one of the recent successes that have gained him immense public attention. Read on to know more about Emtee house pics and its worth.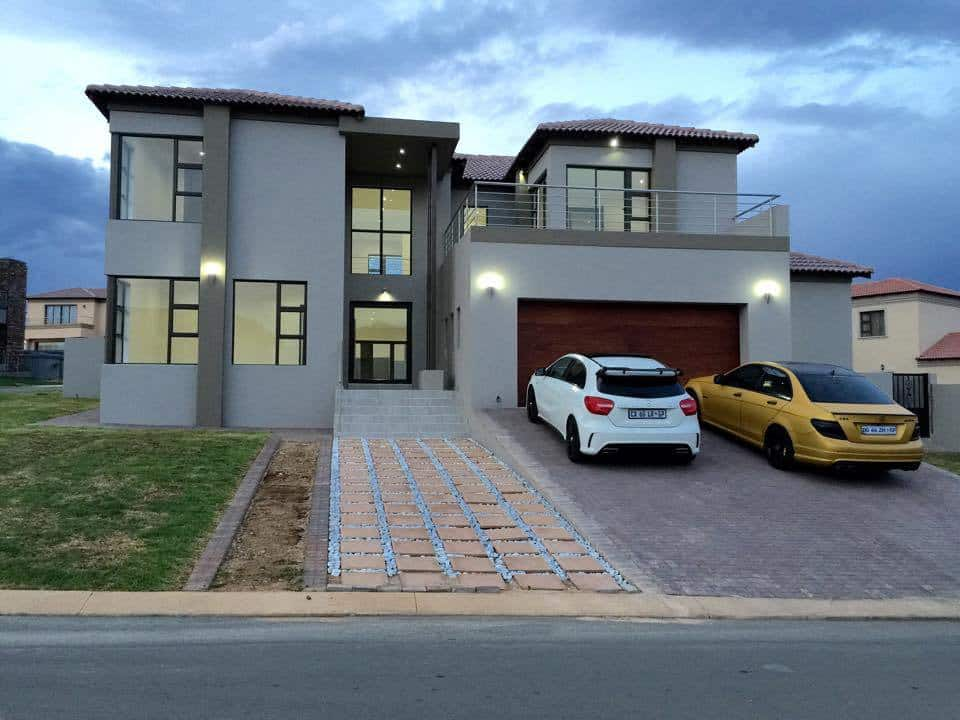 READ ALSO: A look into Emtee's garage: Rapper shows off his whips
The father of two and famous artist acquired this double story home that shares the unique taste of his family. Emtee's house has sufficient entertainment facilities and plenty of rooms enough to accommodate the extended family. The trap house mansion even has a pool in the outdoor, giving its inhabitants a comfortable stay.
Emtee house
A taste of the trap house that sparkled his fans on social media is fascinating and extends further to touch on his stylish lifestyle. His multi-million property is a real dream. Emtee pictures featuring his crib affirm that the artist is actually leading the dream life that he often demonstrates in his hit music productions. His lifestyle portrays a unique flavour of life that is rarely observed among celebrities of his class.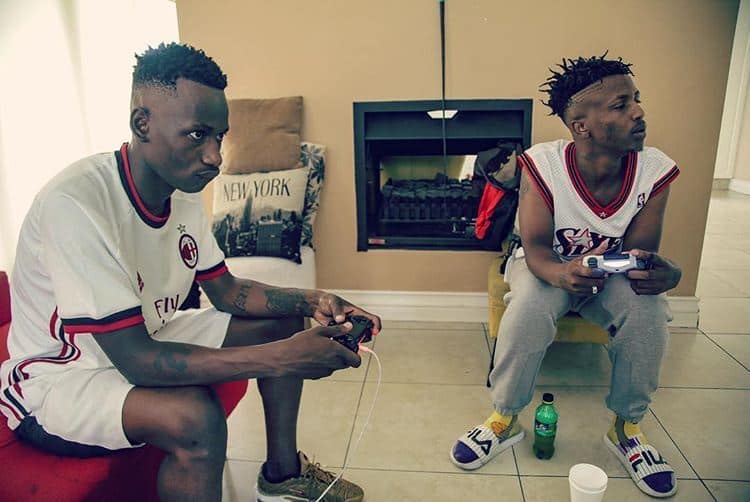 About Emtee, the rapper
Being and maintaining your place in the Hip Hop industry comes with a culture that goes beyond spitting bars to encompass living a lifestyle you feature in your music. Emtee is a good example of an artist who understands his worth and is not ashamed to live it through. His ability to portray the lifestyle is apparent through his dating life, cruises, houses and other investments.
Emtee has accomplished much for his young age. How old is Emtee is probably your next question. Emtee, whose real name is Mthembeni Ndevu, was born on the 15th of September in 1992 at Matatiele in the Eastern Cape, South Africa. The young Mthembeni grew up at Rockville in Soweto. The musician is best known for his hit single "Roll Up" that sparkled the phase of his career. Emtee's debut album "Avery" became certified platinum on the 1st of July 2016 by RISA.
Emtee is now one of the most successful and prolific South African rappers who has broken the headlines for different coverage that includes his awesome house. Taking a closer look at Emtee Trap House Mansion leaves one wondering the net worth of the musician considering the fact that he can afford such a luxury.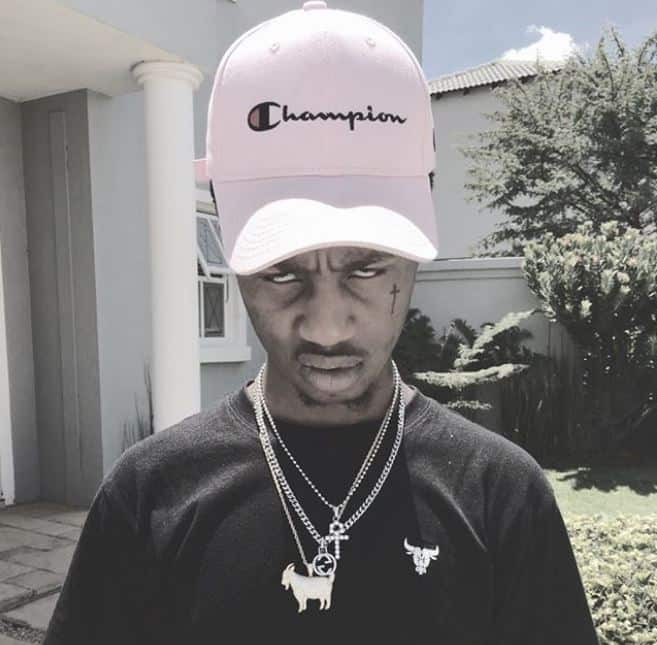 Emtee net worth
The artist has mainly made a fortune from huge album sales mainly on his previous hit singles and he keeps getting more. The rapper has generously used his success as a platform to help and support other upcoming rappers. As a result, he has promoted his own worth, record labels, and television show. In the current standing, Emtee is valued at $300,000 of net worth mainly from singing, recording business, brand endorsements, lucrative business deals among other high society engagements.
Emtee girlfriend and mother of his two kids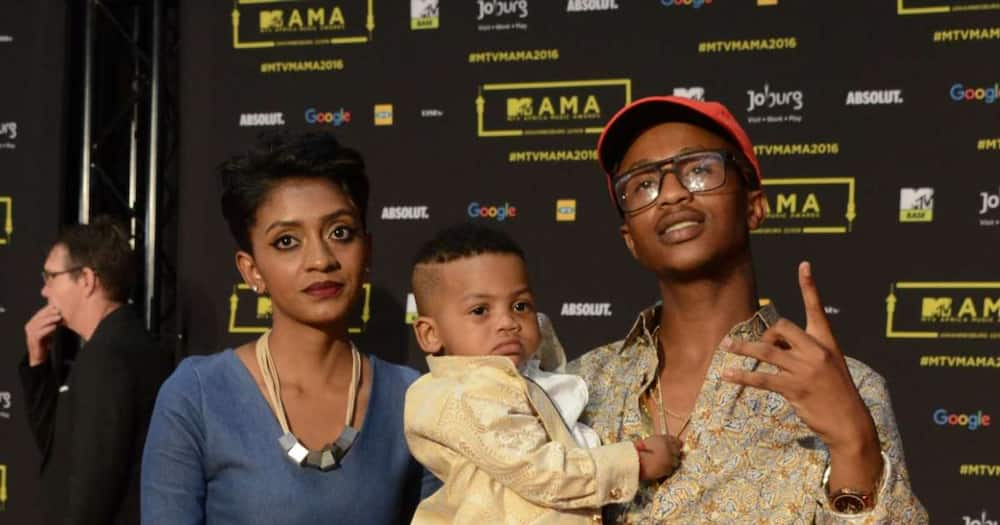 Nicole Kendall Chinsamy is the beauty that marvelled Emtee's heart and the two are long-time lovers. They now live together with a couple of children. It was love at first sight when the two met through a friend.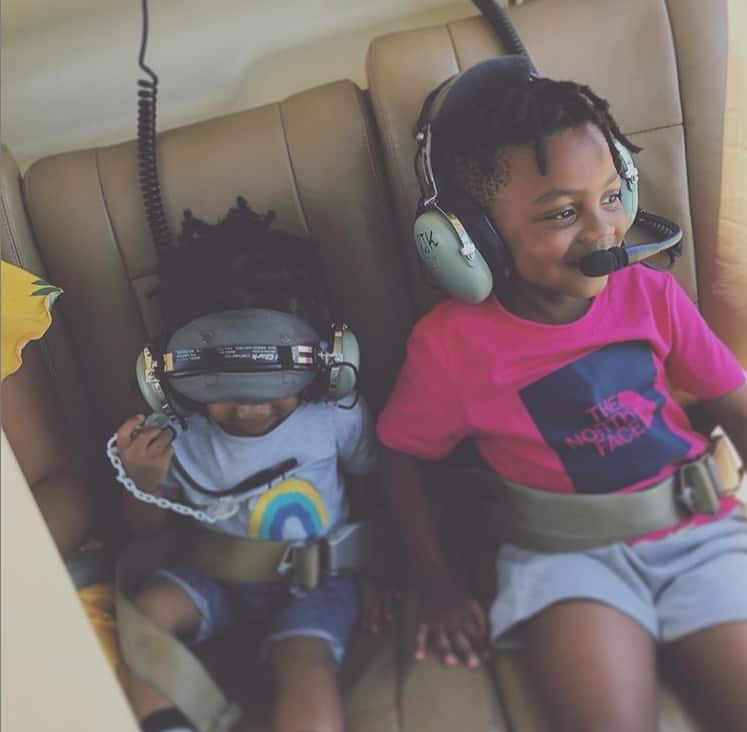 The couple welcomed their second child on the 30th of January 2018. Nicole opened up about her shock on finding out that she was pregnant for their second child. Her interview with DRUM magazine further revealed that the two share an intimate relationship. Emtee recently declared his intentions to walk down the aisle with Nicole in the near future. Nicole is a fashion design graduate and a fashion illustrator.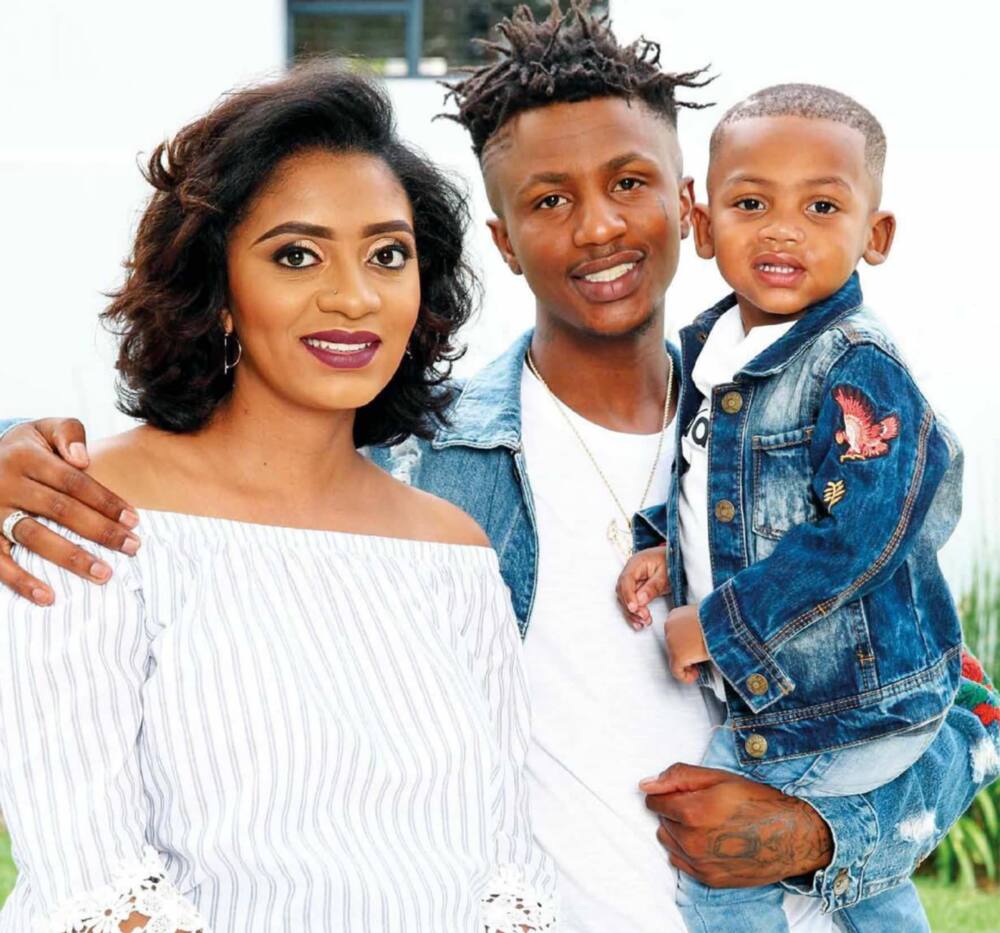 Emtee new car
Emtee Das Husler is not a vocal celebrity mainly on his achievements but instead prefers to keep a low profile. He has progressively featured in the list of the top profile singers who have acquired themselves cool rides. For instance, he bought himself a cool Mercedes-AMG A45 at a whopping cost of R800,000.
Emtee showing off his new rides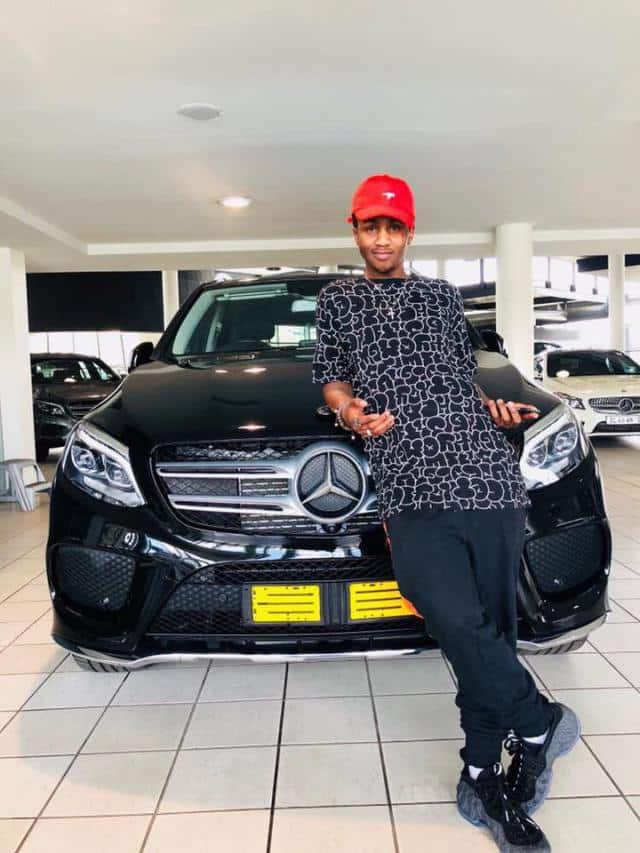 Emtee openly bragged about acquiring his second ride and releasing the second album at a go. What a coincidence?
Emtee awards
Emtee's awards and recognitions cannot go unmentioned.
Best New International Act during the 2016 BET Awards Viewers' Choice, 2016:
Best Rap Album 'Avery' during the 22nd South African Music Awards, 2016
Amstel Record of the year 'Roll Up' during the 22nd South African Music Awards, 2016
Best Remix 'Roll Up' during the South African Hip Hop Awards, 2015
Song of the year 'Roll Up' during the South African Hip Hop Awards, 2015
He won the Listeners Choice award during the Metro FM Music Awards, 2015
Best Hip Hop Album 'Avery' at Metro FM Music Awards, 2015
Best Male Artist in South Africa -AFRIMA 2017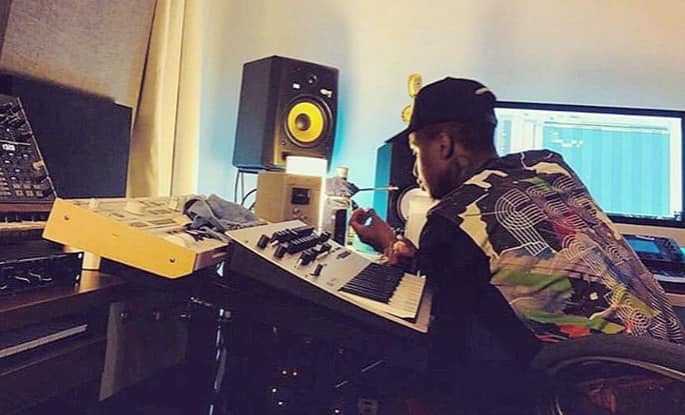 READ ALSO: 5 precious pictures that prove Emtee is a committed and present father
Emtee house is an attractive and costly property which is now serving as a home to the rapper, his girlfriend Nicole, and their two children. Emtee has accumulated an overwhelming net worth of $300,000 from his music career and lucrative deals at a young age of 26 alongside cool new rides as highlighted in this piece. He truly is successful and we wish him all the best.
READ ALSO:
Bonang Matheba house - picture, location and price
Best Cassper Nyovest new house pictures
Who is Trevor Noah girlfriend?
Best Trevor Noah quotes about love and life
Best friend quotes
Source: Briefly.co.za