We are only into the second month of 2020, and many fans are already hungry for the most recent list of Gqom music. If you thought that the list of new Gqom songs released in 2019 was incredible, wait until you get hold of the sizzling hot list of Gqom songs already released in 2020 as well as late 2019.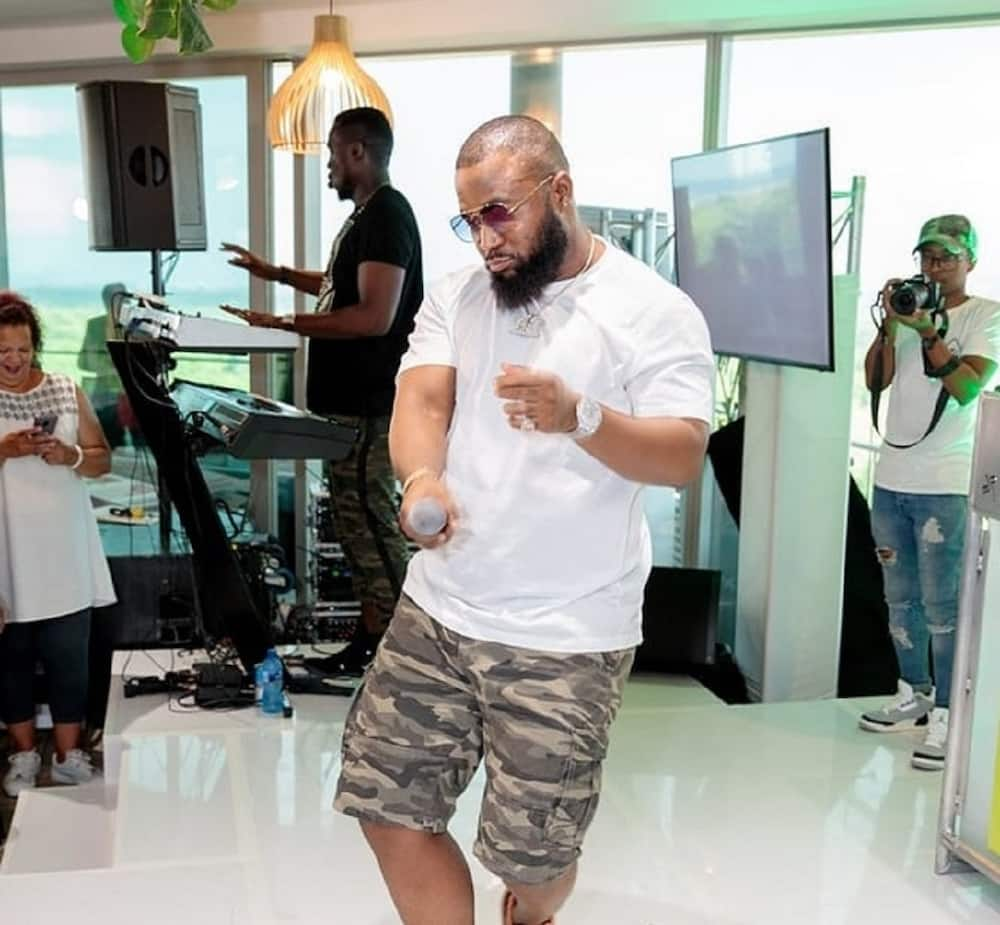 This genre of music, which is a delicate blend of Durban kwaito and house sub-elements, has undoubtedly taken the music industry by storm in recent years. It is famed for its hard-hitting, heavy, and spellbinding beats, which are very addictive to listeners.
Gqom hit songs that will keep you going in 2020
The sensational Gqom dance beats are not only trendy in the Southern part of Africa but they have also managed to make a serious impact in other parts of the continent and the rest of the world. The seductive beats are more like an anthem, which gives the listener no option but to stand up and shake a leg.
Last year, many new Gqom artists shot into the limelight and kept the audience dancing to their hot Gqom songs 2019. Apparently, producers did not go to sleep. They have been quite busy in the kitchen, cooking even more mouth-watering hits. On the other hand, artists have adopted some of the best cutting-edge Gqom beats. Therefore, if you are on the lookout for the new Gqom hits in 2020, you are in for a treat with the list below.
1. uBiza Wethu (Wonderland)
Most of the music lovers would attest to the fact that this hit probably represents the best way to kick off the year. For those on the lookout for great music that evokes the Gqom 2019 memories, this hit is what you need. First released on YouTube on January 20th this year for promotional purposes, this song has already attracted quite a significant number of views. It promises to be one of Ubiza's greatest club bangers in 2020.
2. Emaphupheni ft. Cooldown and Triple S – Collunech
Released on YouTube just less than a month ago, this song promises to be a huge Gqom hit. It features excellent female vocals that blend well with the latest Gqom beats. The hard-hitting beats are highly danceable, which makes this banger one of the songs that will keep revelers on their feet throughout 2020.
READ ALSO: Here are the best 100 South African songs online
3. Avee no Dura (Bathathe Fam), featuring Merra no Mafia (Ithemba Lethu) – [Our Hope]
Released on YouTube on January 17, 2020, this is also another new Gqom banger that is set to go places this year. For those who would like to have something tenser, yet laced with a subtle sensual vibe, this is the music for you. The beats in the song are artistically amazing and spellbinding, which goes on to confirm the alluring uniqueness of this genre of music.
4. Master KG ft. Nomcebo - Jerusalema
Having attracted over 6 million in less than two months since the video premiered on YouTube on December 13th, 2019, Jerusalema is the true definition of a hands-down smash hit. Master G has once more confirmed that he is an unrivaled African entertainment royalty. In this electrifying tune, he combines his unique talent with the soulful vocals of Nomcebo Zikode to produce one of the greatest dance anthems of recent times. The banger promises to keep Gqom lovers highly entertained throughout 2020.
5. Sho Madjozi – John Cena (A Colors Show)
There is no doubt Madjozi has already found her way into the hearts of many music fans globally due to her multilingual songs. She is known to use different dialects in most of her songs. In this song, she has sung in Swahili and the video and lyrics are also phenomenal. In the video, she dances while rapping in both Swahili and English in a spellbinding style. It is no wonder then that the video has attracted over 11.3 million views since it premiered on YouTube on August 15, 2019.
READ ALSO: Top Early B songs 2019-2020
6. DJ Tira Ft. Joocy – (Thank You, Mr. DJ)
The fact that the video of this particular song has attracted almost 2 million views on YouTube since its release in September 2019 is enough proof that it is a real Gqom hit. This single by DJ Tira, adopted from his album dubbed "Ikhenani," is a real club banger. Given that most of the colourful scenes in the video were shot in the UK, the quality of the video is top-notch, and it will continue attracting more Gqom lovers in 2020.
7. DJ Vitoto ft. Moonchild Sanelly – (Online)
Since it was launched on YouTube on August 30, 2019, the video of this song has attracted over 640,000 views five months down the line. DJ Vitoto undoubtedly brings out an exceptional touch to Gqom. You can never tire listening to the hard-hitting beats of this song, which promises to keep revelers on their feet in 2020.
8. Mr. Thela - Sula'ezonyembezi (Break Down Melodies)
If you thought House Music was everything, wait until you listen to this tune. The beats of the song are simply out of this world, and the artist also makes some significant mentions. Since it was the first release on October 14, 2019, the song has attracted about 119,000 views so far, just four months down the line. It is easy on the ears, and you can enjoy it while having an inspirational moment or just chilling. The banger offers a worthy listening experience.
9. LaSoulMates ft. Oskido and Busiswa – (IStory)
Since its release on YouTube in August 2019, the video of this hit song has been sending shockwaves among Gqom lovers. In the hot single Christened iStory, the Durban-based duo LaSoulMates have collaborated with Busiswa and Jamzee to produce a masterpiece that has been on high demand. The duo can also be well-remembered from the hit single, "Club Controller," where they teamed up with TNS and Zanda Zakuza. Their banger, iStory, promises to soar to new heights in 2020.
10. Dj Tira ft. Beast & Tipcee - Makoya Van Best
Taken from DJ Tira's "Ikhenani" album, which was launched in September 2019, the video of this hit was a perfect way to end 2019. It was shot while the singer was on his USA and Canada tour, which explains its vivid colour and vibrant touch of western culture. Featuring Beast and Tipcee, this will undoubtedly be a great jam to watch out for in 2020.
There is no doubt that the above 10 Gqom hits, done by some of the most celebrated Gqom artistes in South Africa, are just but the tip of the iceberg. Barely into its second month, the year 2020 promises to be a year in which this fast-rising genre of music will make huge strides and soar to totally new heights in the global music industry.
READ ALSO:
Top 10 South African songs 2020
All King Monada 2019-2020 songs
Latest Kabza De Small songs 2019-2020
Babes Wodumo says she's the one and only Queen of Gqom