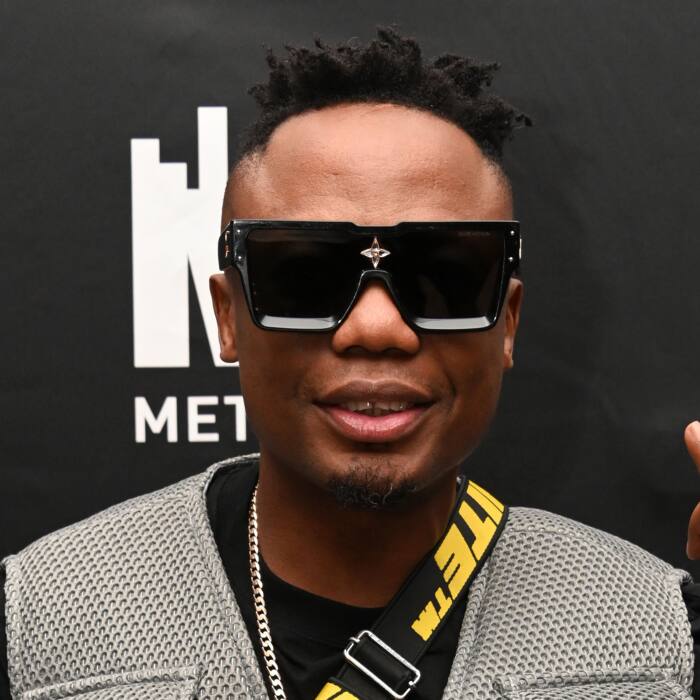 DJ Tira
Birth name: Mthokozisi Khathi
Born: 24 August 1976
Place of birth: KwaHlabisa, KwaZulu-Natal, South Africa
Nationality: South African
Main activity: DJ, record producer, businessman
Musical genre: Kwaito, Gqom, Afro house
DJ Tira is a South African DJ, record producer and businessman who is known for his influential role in the Kwaito and Gqom music genres. He has been active in the music industry since starting out as a DJ 1996 and has released several hit singles and albums. He is also the founder and owner of Afrotainment, a record label that has signed many popular artists. He has won numerous awards and accolades for his music and has collaborated with many local and international artists.
Career
DJ Tira began his DJ career in 1996 when he was a human resources student at the University of Natal. He collaborated with DJ Khabzela to release his first compilation album Real Makoya in 2001, after winning the Smirnoff SA DJ Knockout competition in 2000. He joined Kalawa Jazmee Records in 2005 and created groups like Tzozo En Professor and Durban's Finest with other artists.
He started his own record label Afrotainment in 2007 and signed artists like DJ Cndo and Big Nuz. His first solo album Ezase Afro Vol:1 came out in 2008 and sold over 20 000 copies. It included hits like Ungesabi and Won't Let Go. He has released four more albums since then: Ezase Afro Vol:2 (2012), Ikhenani (2019), 21 Years Of DJ Tira (2020) and Rockstar Forever (2021).
He has worked with many famous artists, such as Black Coffee, Oskido, Mampintsha, Babes Wodumo, Prince Kaybee, Master KG and Nomcebo Zikode. He has also received several awards such as Best Kwaito Album at the South African Music Awards and Best Male Video at the Channel O Music Video Awards.
Children
DJ Tira has three children with his wife Gugu Khathi, whom he married in 2013. Their names are Chase, Junior and Chichi.
Family
DJ Tira was born in KwaHlabisa Village, KwaZulu-Natal, and moved to Durban with his family in 1979. He has not revealed much about his parents or siblings.
Awards
DJ Tira's awards:
Metro FM Music Award for Best Compiliation Album (2004)
KZN Entertainment Award - Special Achievement Award (2020)
Metro FM Music Award for Best Kwaito Gqom Song
Metro FM Music Award for Best Video (2023)
Dating timeline
DJ Tira has been married to Gugu Khathi since 2013. They had a traditional wedding ceremony in 2016. They have been together for more than 10 years and have three children. DJ Tira has not been linked to any other romantic partners in the public eye.
Discography
Some of the top best DJ Tira singles and albums are:
Real Makoya (with DJ Khabzela) (2001) - Compilation album
Durban's Finest Vol.1 (with DJ Sox) (2004) - Compilation album
Durban's Finest Vol.2 (with DJ Sox) (2005) - Compilation album
Ezase Afro Vol:1 (2008) - Studio album
Malume (feat. Tipcee & Joejo) (2017) - Single
No Rush (feat. Prince Bulo) (2018) - Single
Amachankura (feat. TNS) (2019) - Single
Thank You Mr DJ (feat. Joocy) (2019) - Single
Ikhenani (2019) - Studio album
Woza La (feat. Bhekzin Terris & Thakzin) (2020) - Single
Nguwe (feat. Nomcebo Zikode, Joocy & Prince Bulo) (2020) - Single
Uyandazi (feat. Berita) (2020) - Single
21 Years Of DJ Tira (2020) - Studio album
Ngilimele (feat. Q Twins) (2021) - Single
Rockstar Forever (2021) - Studio album