25 best Afrikaans idioms and proverbs ever with images
Every culture has its proverbs and sayings, and South Africans are no different. These interesting Afrikaans idioms will teach you a thing or two about life. After all, sometimes a wise saying drives the message home in a better way than any other form of lectures. It is even more convenient if the saying comes with a pictorial representation. It has been said that a picture says more than words ever could.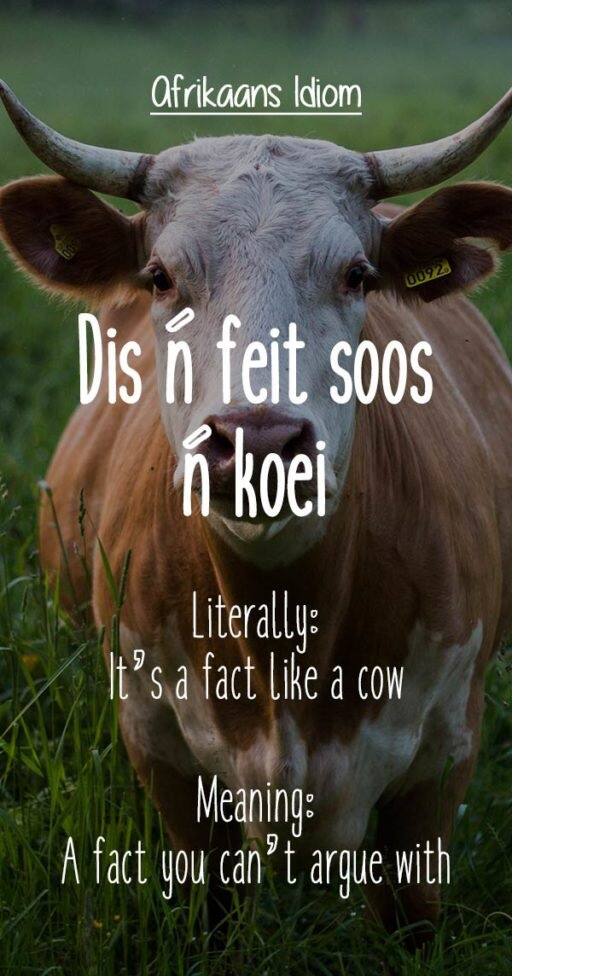 It is easier sometimes to communicate with people in a language they understand best. What better way than to do this in their native language. Using idioms and proverbs sometimes provides an avenue of saying so much using very few words. Check out this very enriching and encouraging messages. Whether the meaning is figurative or literal, you can be sure that you will have something to think about.
Thought-provoking Afrikaans idioms
These Afrikaans idioms will make you look at the other side of the coin. You will learn how to consider different perspectives and not just what you have always been used to. Consider the following Afrikaanse idiome en iutdrukkings. These expressions will make you laugh and give you something to think about.
1. Sometimes we have to be serious
We may joke once in a while but the secret lies in knowing how to moderate it all. Life is not always about joking for serious moments do come.
2. Let your effort match your results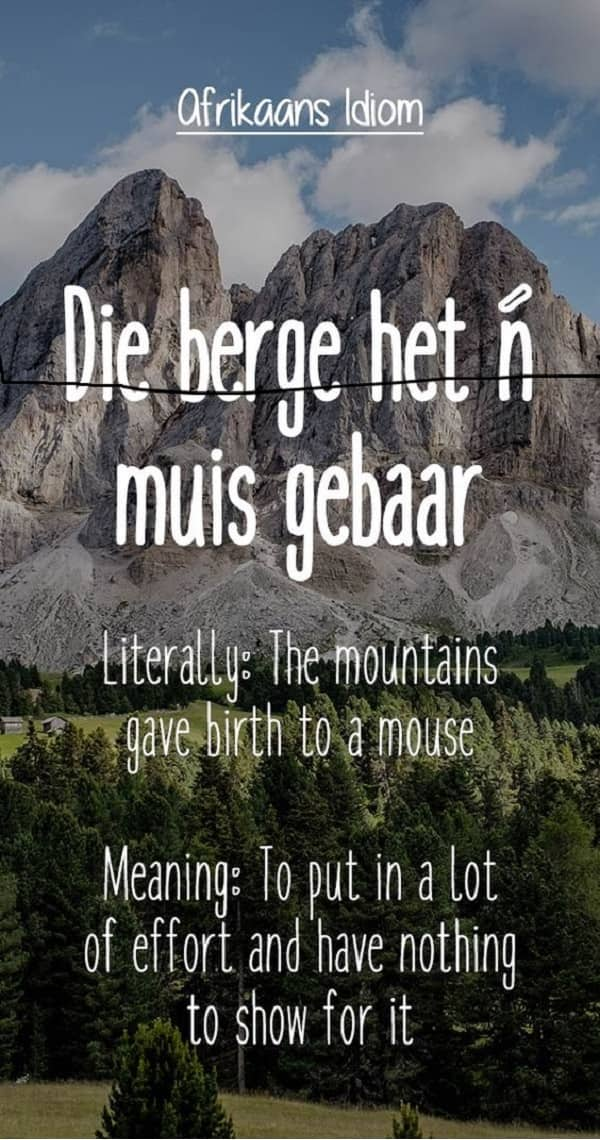 Be careful not to work too hard and have nothing to show for it. Results should match your effort which means that you must work smart.
3. Luck will come
Be encouraged for a time will come when you will be the lucky one. It is only a matter of time.
4. Quit searching if it is impossible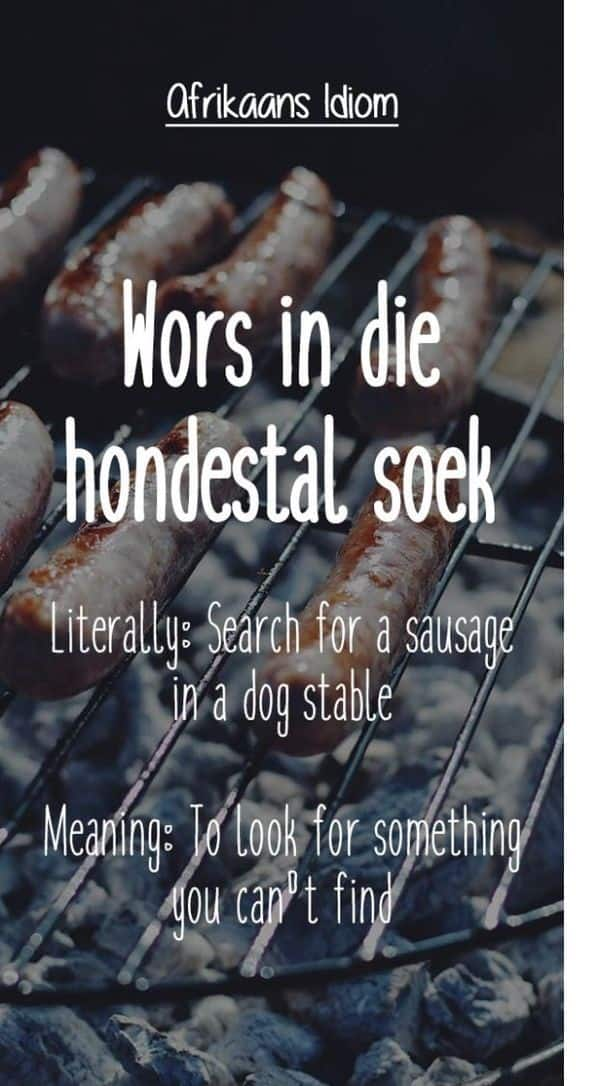 The dog will definitely find the sausage. Do not waste time searching for it in its kennel.
5. The first time is always the best time to get it right
Second chances are sometimes rare. It is better and safer to get it right the first time. Do not work half-heartedly hoping for a second chance.
6. There is power in a great conversation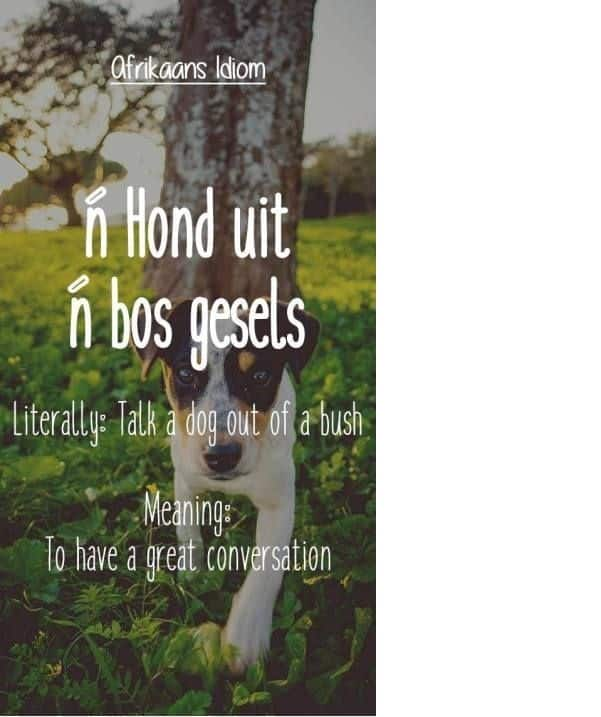 The trick is to focus on a healthy conversation as this is where the points are. You will convince anyone to turn around if you do this right.
7. Letting the ears hang
Choosing to let your ears hang is choosing to be discouraged. Decide better.
8. Rain and sunshine happening at once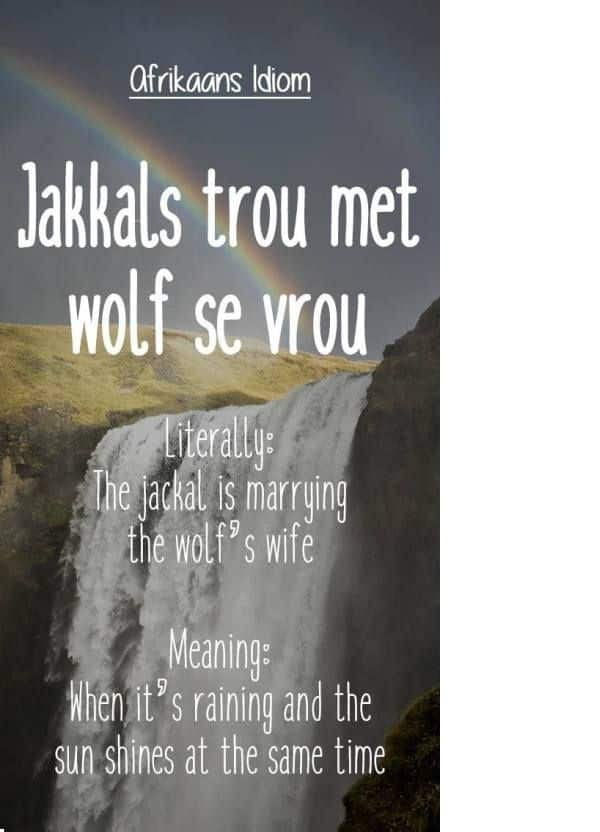 It is possible for it to rain and the sun to be up at the same time. Talk of luck!
9. Keep time if you want to eat
This is a reminder that failing to show up in time for dinner can only mean one thing. You will he dogs finishing up the leftovers.
10. Outgoing as a kitten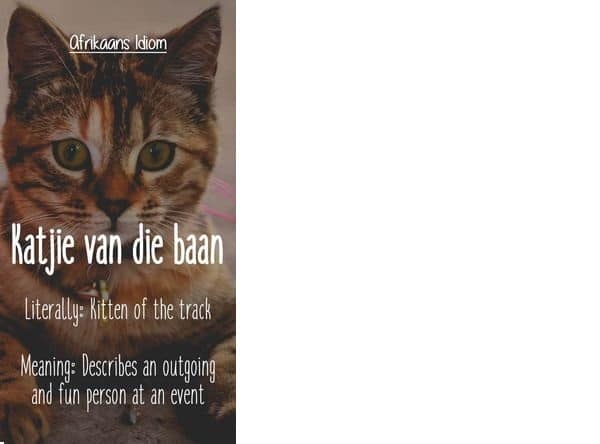 It's great to be hyper for life become more interesting just as a kitten usually is.
11. Get two shoes for the price of one
You got to laugh at this one. Must say it is a genius marketing strategy that works. This one passes for a great example of a snaakse Afrikaanse idiome. If you can get the joke, then you will have a laugh.
12. Do not play with fate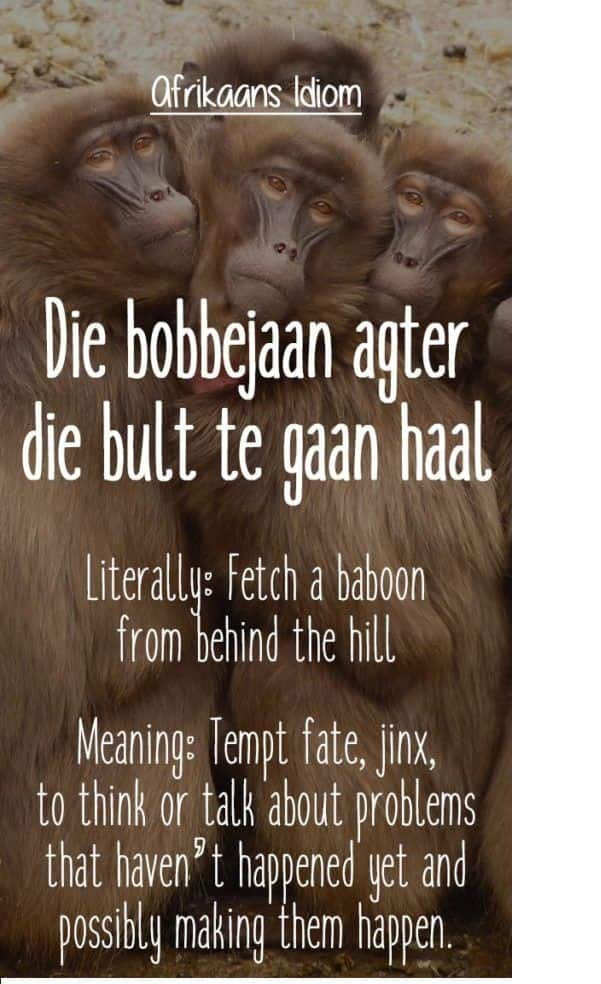 It's true what they say; if you go inviting trouble, trouble will come. Take your time to enjoy life and refrain from overthinking about issues that could become real problems, yet they are non-existent now. It makes it to the Afrikaanse idiome en gesegdes for a good reason. It is a saying that that will push you to think about life before provoking some things.
13. Focus on the good
Always focus on what works for you but remember that striving for the best is the only way to attract great results.
14. Sometimes its just because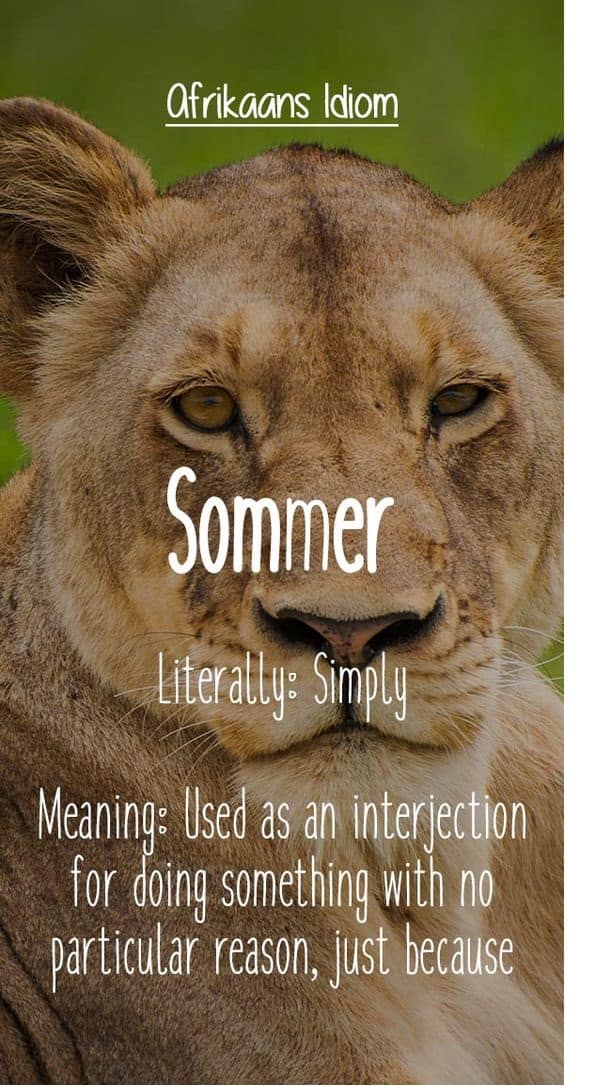 Life is simple. You do not have to find a reason for everything, that would make it boring.
15. Flattery is sweet
Be careful with flattery, just like honey smeared around the mouth; you may not be able to see beyond the sweetness.
READ ALSO: Best Trevor Noah quotes about love and life
16. You look amazed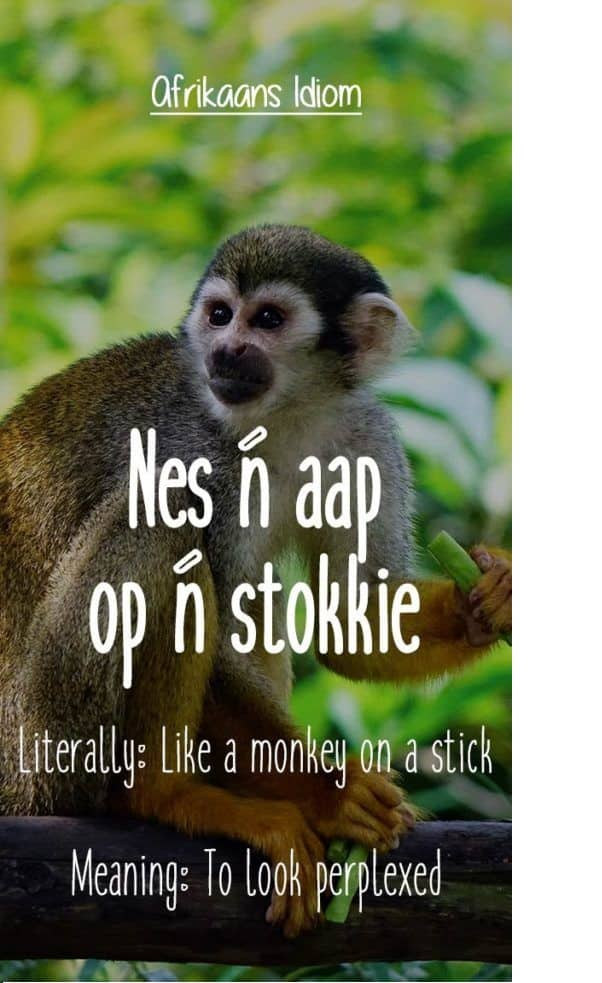 Jest someone that looks lost. They will laugh at themselves and get back to reality.
17. Loosehead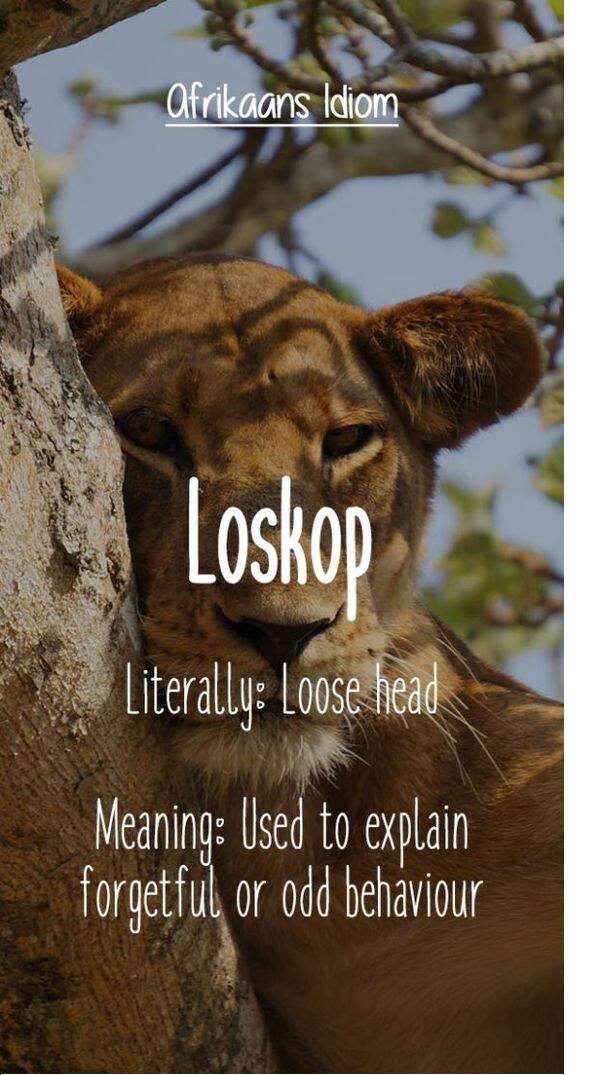 This one is for the forgetful folks that need to be reminded of every little detail.
18. Arrogance does not pay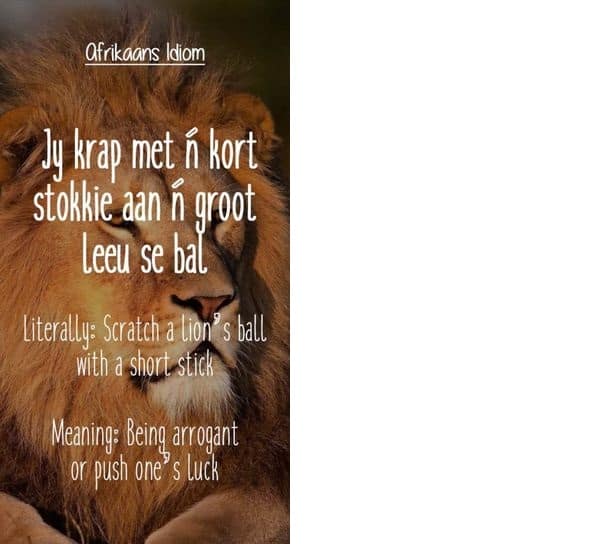 If you are one of those that fear not then you will attempt scratching the lion's ball with a stick. We can all guess how this will end up. One word for it, disastrous.
19. Have some courage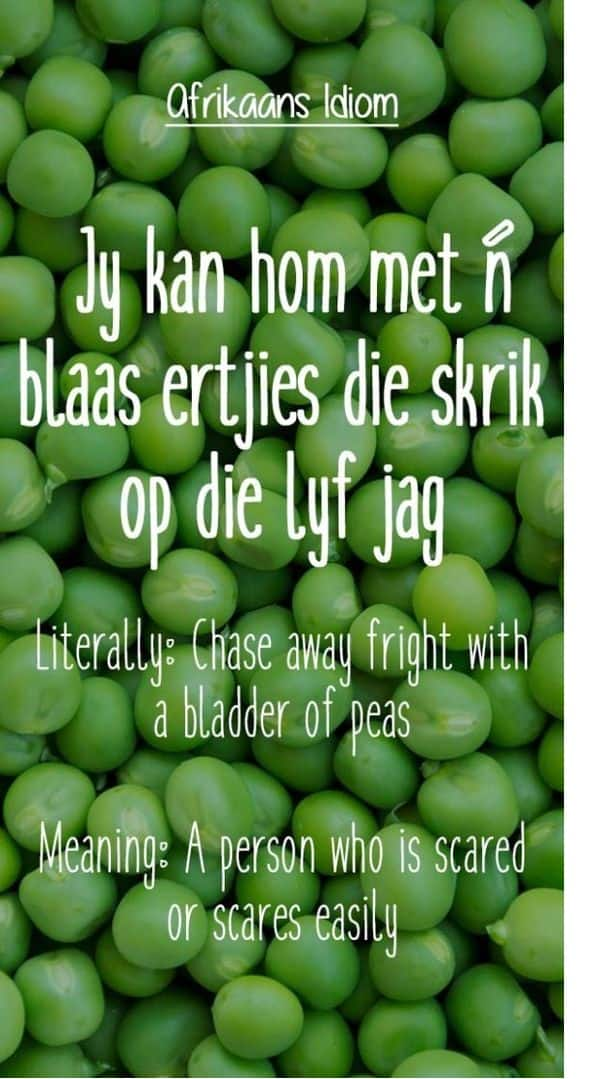 Treat people that scare easily with care. There may be no turning back. Instead, encourage to build confidence and courage.
20. When the church leaves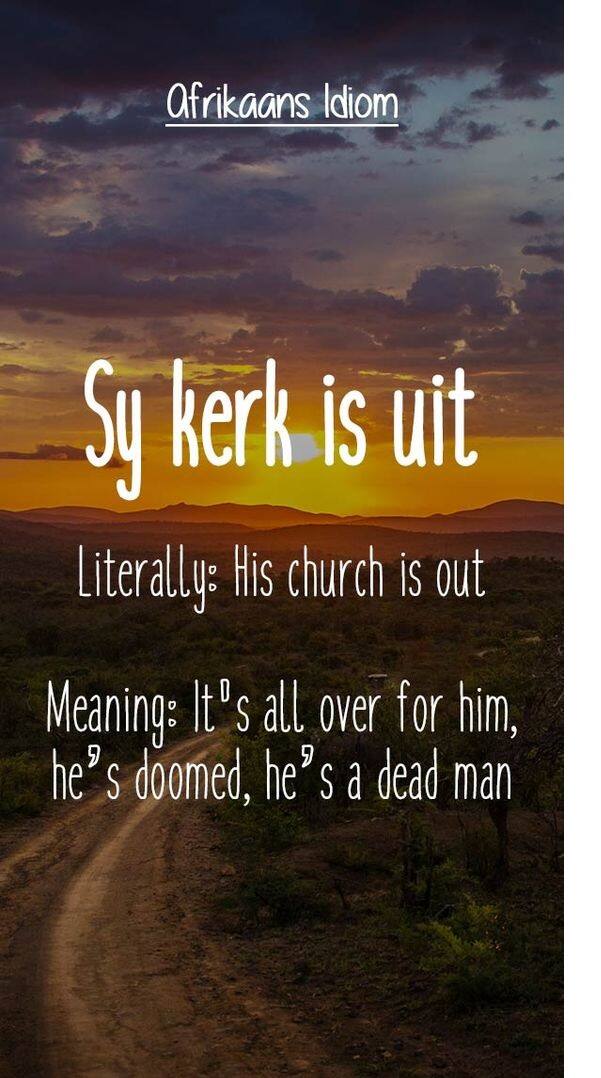 You know that you are on your own when even the church leaves you alone. Maybe it is time to wake up and smell the coffee.
21. Shaking the chicken too much will wreck things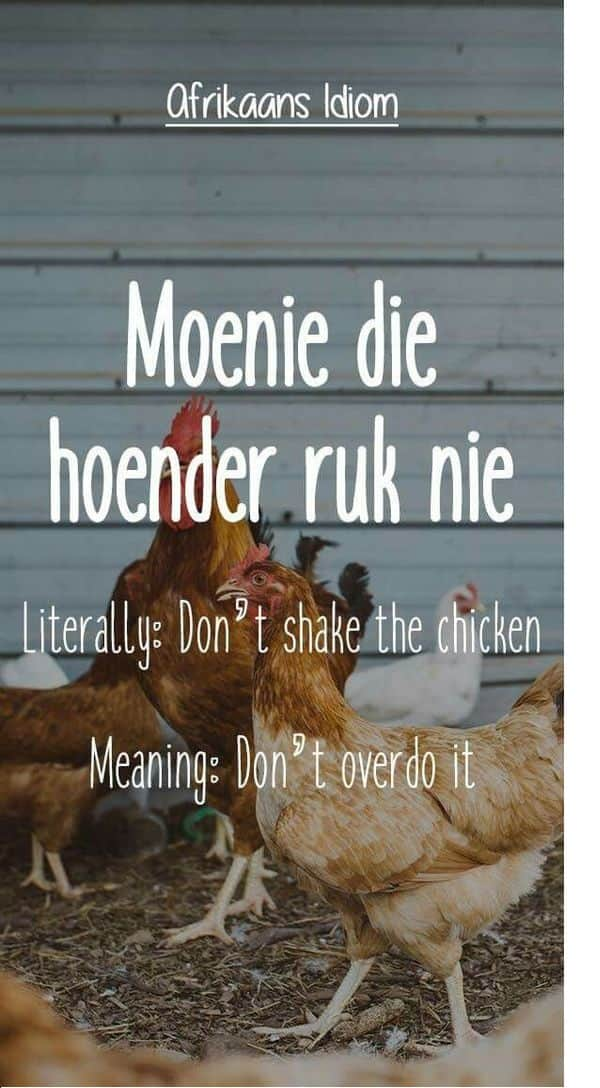 Be patient and avoid overdoing things. The aftermath may not be as pleasant as you assume. It's better to tread slowly but be sure of the results.
22. Hang on and rethink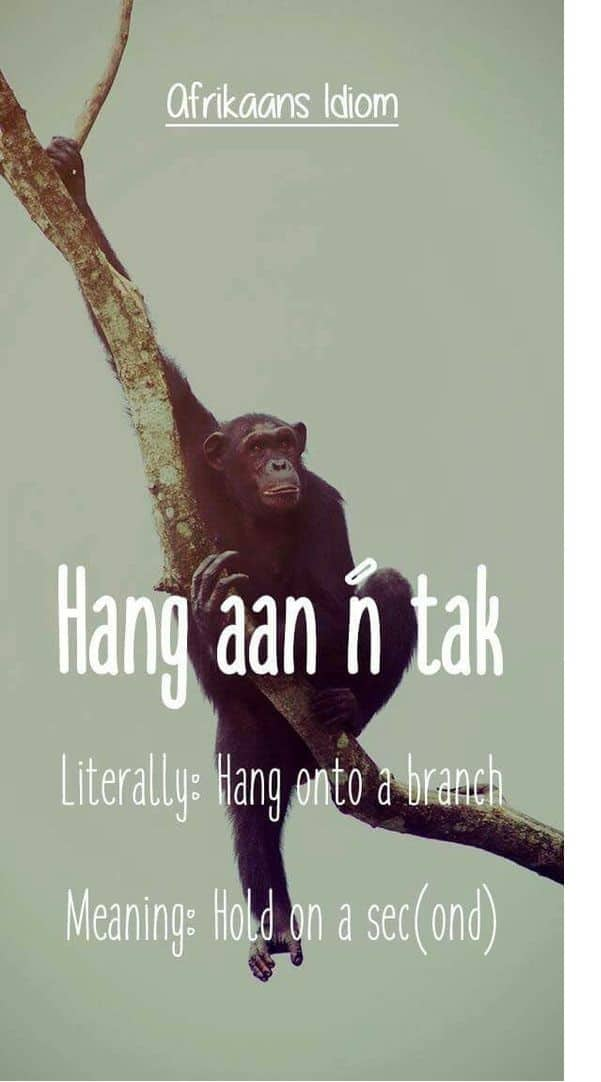 Sometimes it pays to take a minute and think things through. Hanging on a little longer will not cause any harm.
23. Gear up and convince them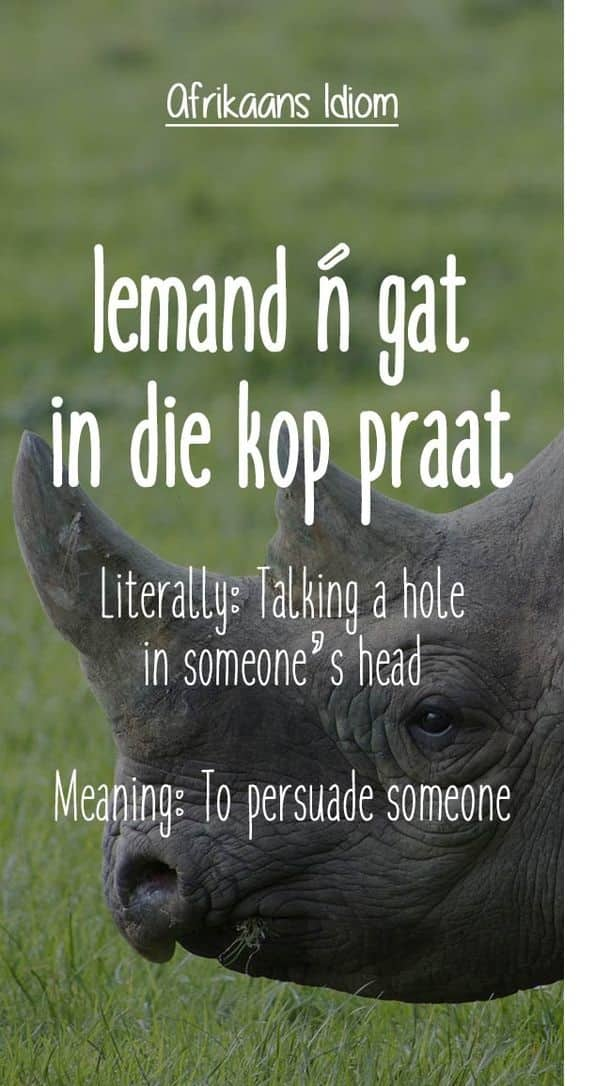 To convince someone, you sometimes have to go an extra mile and work on your convincing power.
24. Walking in two miles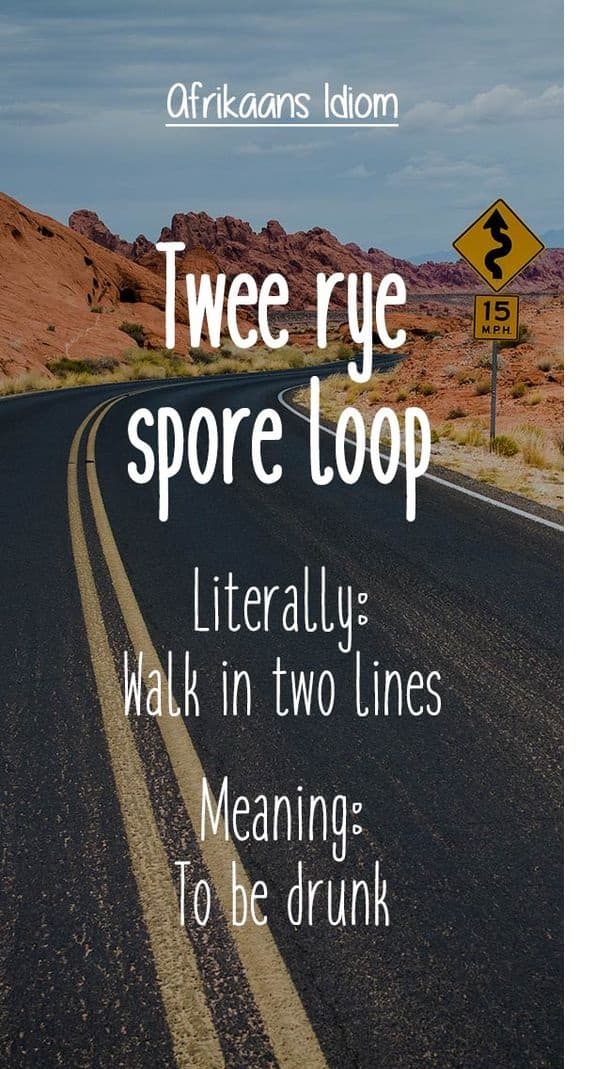 This is an idiom that means to be drunk. It is typical of drunk people not to differentiate lanes hence the possibility of driving in two lanes.
25. Spill the beans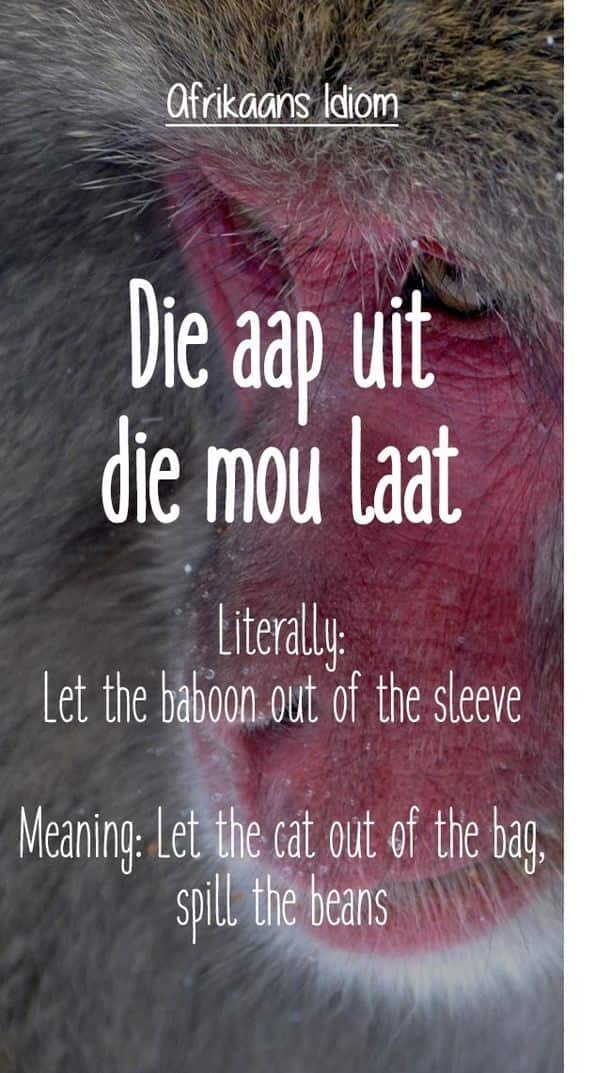 Letting things out in the open.
Choosing the right Afrikaans idioms can pass a message directly. You can use interessante Afrikaanse idiome to communicate specific messages.
READ ALSO:
25 best sweet dreams my love quotes, sayings and images
30 best gentleman quotes and images
In memes: Mzansi reacts to viral video of man proposing in Shoprite
Source: Briefly News