We would all love to live in a world where we do not have to worry about a thing. However, that only happens in a perfect world. As we all know, the world is everything but perfect, which means you need an arsenal of all the South African emergency numbers handy in your cellphone. Getting these crisis contact details right is absolutely critical in getting timely help in South Africa.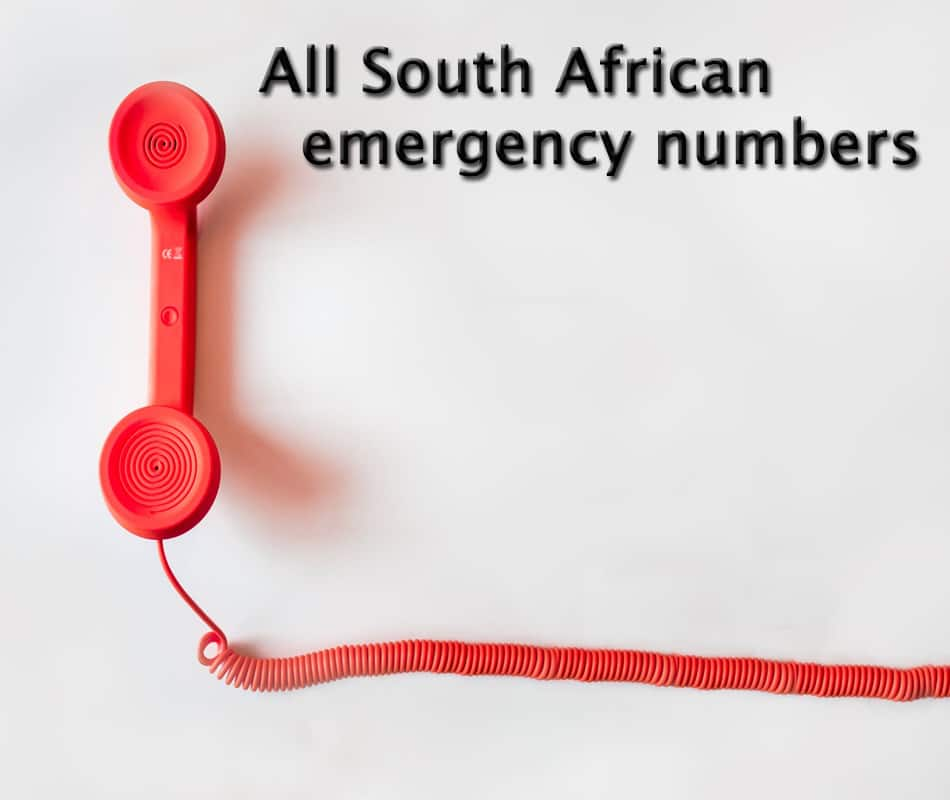 Naturally, emergency numbers vary from one city to another in South Africa. These contact information range from things like the fire brigade emergency number Johannesburg, ambulance number Bloemfontein, ambulance number Soweto, and many more. However, there are general digits that should get you some assistance if you are in a crisis anywhere in South Africa.
READ ALSO: Genesis Medical Aid Schemes detailed review 2019
Handy emergency numbers South Africa
It is easy to panic once you are encountered with an urgent life and death situation, especially if it is a serious one. It is actually understandable that panic may overtake you. However, you are advised to try to stay as calm as possible before calling any South African emergency numbers. Before calling, make sure that you know the type of the crisis, any critical injuries (if any), and the exact location of the emergency. Stay on the line until the operator has asked all the questions and instructed you to hang up.
10111
What is the number for the police in South Africa? 10111 is the police emergency number South Africa. If you are a victim of a crime, you see a serious ongoing crime or an equally serious incident, call this number and answer all the questions from the operator. After that, a Flying Squad patrol vehicle shall be assigned to the case and dispatched with all haste. Alternatively, the local police station may be tasked with handling the issue. Making this call is absolutely free from a landline but you will be charged normal rates from a cell phone.
112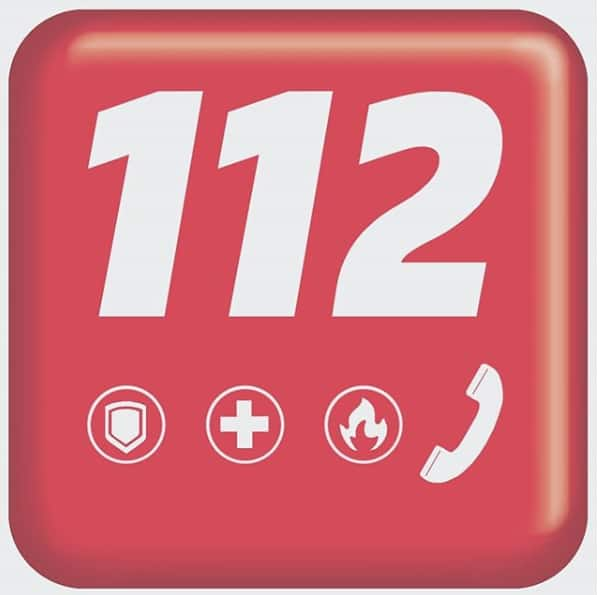 What is the 112 number for? This is must-have contact information if you have any kind of urgent situation all over South Africa; be it a medical, crime, fire, or any other kind of emergency you may have. You can think of this helpline as the equivalent to 911 in the US or 999 in the UK. When you call 112, you will get an automated menu, which will then guide you on how you can get help. Stay calm and avoid letting your annoyance or panic get the better of you while dealing with the automation. Believe it or not, it is for your benefit. Imagine calling with a real life and death situation but you cannot get through because the line is engaged by spam or prank callers. By having the voice, the system sieves between those in need and prank callers. Another number, 107, is specifically unique to Cape Town from a landline. Other provinces may have similar unique contact details as well.
10177
What number should I call for an ambulance? 10177 is a unique contact information of the ambulance and fire service in South Africa, which means that you should not call this if you have a crime kind of situation. However, feel free to call the police if you see something that warrants their attention. For example, you may see looters stealing from the victims of a crime or a different kind of crime at the scene of an accident.
Other national emergency contact details South Africa
Generally, you are advised to call the above three numbers if you need help. However, if you have different preferences, then the following contact information may also be of assistance.
082 911
This is a private medical care number that should get you in touch with Netcare. The good news is that you can still call Netcare for medical help even if you do not have a health plan with the firm.
084 124
Sometimes, you may have an urgent matter that requires the immediate involvement of the ER24. The Emergency Response team will help you in various situations such as those that are related to serious injuries. You may have seen these guys responding to plenty of accidents all over the country.
0800 05 55 55
Of course, this list would be incomplete if children were not catered for. In line with the constitution, the government of South Africa came up with this number in case you are a victim of child abuse or you need to report a similar case. You should be able to reach people who have training in providing expert care even in the trickiest of circumstances. Other nationwide emergency numbers include:
Child Emergency – 0800 123 321
Difficulty with emergency services - 1022
Rescue service (aviation) – 083 1999
Medical rescue – 0800 111 990
Electricity (Eskom) – 0860 037 566
Water – 0860 103 054
Contact details for different cities South Africa
Here are the numbers for some specific states to help you get faster response.
Emergency numbers Pretoria/Thswane
Emergency Call Centre - 012 368 2111
Metro Police - 012 358 7095
Fire / Ambulance - 012 310 6300
Electricity - 080 111 1556
Water - 012 358 2111
Emergency numbers Cape Town
All Emergencies - 021 480 7700
Disaster Management – 021 937 0800
Red Cross Children's Hospital Poison Line – 021 689 5227
Sea Rescue – 021 449 3500
Mountain Rescue – 021 948 9900
Emergency numbers Durban
Emergency Call Centre - 031 311 1111
Metro Police - 031 361 0000
Fire / Ambulance - 031 361 0000
Electricity - 080 131 3111
Water - 080 131 3013
Emergency numbers Johannesburg
Metro Police - 011 490 1510
Fire / Ambulance - 011 375 5911
St John's Ambulance - 011 403 4227
Disaster Management – 011 375 5911
Electricity - 011 375 5555
Water - 011 688 1500
Gas Leaks and Faults – 011 726 3138
Specific emergency numbers SA
If the contact details listed above do not fit your kind of urgent situation, then there are other specific South African emergency numbers that you can use. For instance, we all know that those mountains can get dangerous; therefore, you should be fully equipped and prepared before visiting. Other than the Cape Town mountain rescue emergency contacts, here are others
074 125 1385 / 074 163 3952 - Mountain rescue in Gauteng
031 307 7744 - A mountain rescue in KwaZulu-Natal (KZN)
In case of a poisoning case, you can call any of the following numbers:
Red Cross - 021 689 5227
KZN - 080 033 3444
Bloemfontein - 082 491 0160
Tygerberg - 021 931 6129
In the case of a mental health issue, you can call any of the following numbers:
Lifeline - 0861 322 322
Suicide crisis number - 0800 567 567
The South African Depression and Anxiety Group mental health number - 011 234 4837
READ ALSO: KeyHealth: All 2019 medical aid plans detailed review
The above South African emergency numbers can be quite a load to memorize, which is why you should go ahead and save them in your device right away and have them on your speed dial. In South Africa, it is easy to be bogged down with specific questions like; what is the fire brigade emergency number Johannesburg? Just remember the top three contact details and call one of them if in a fix. It is still unclear why some of the helplines are not free from a cellphone. So, try to have a bit of airtime just in case.
READ ALSO
Top 10 tips for emigrating from South Africa 2019
University of Pretoria courses and requirements 2019
Top 5 medical aid schemes in South Africa
How to get your tax number in 2019
How to get police clearance South Africa?