Several impressive Afrikaans male singers deserve to be on your playlist. In this article, we have compiled a list of South African male singers who will have you bopping your head as you listen to their music. Read on to know about the music stories and successes that these talented musicians are known for.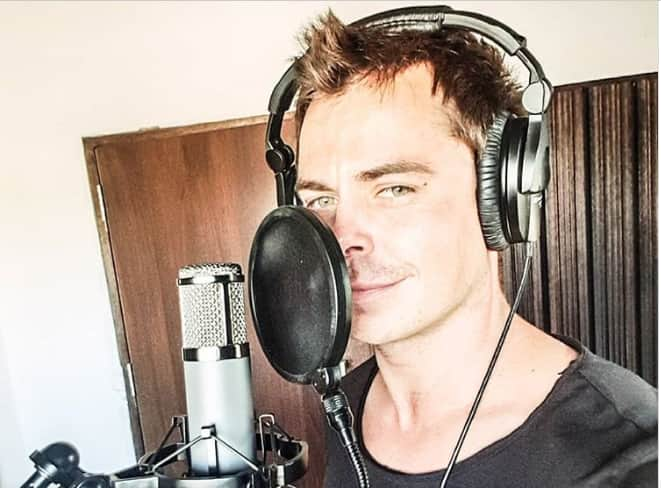 In this article, we give you a short introduction to some of South Africa's most prominent Afrikaans male singers.
READ ALSO: Beyonce and JayZ stun in new photos
Bobby van Jaarsveld
He was born on the 6th of March 1987 as Pieter Van Jaarsveld and got the nickname "Bobby" after his dad. His sister is also a singer and goes by Karlien Van Jaarsveld. He released his debut album in his final year of high school.
Van Jaarsveld stepped into the public eye after winning the Best Newcomer Award at the Huisgenoot Tempo Awards of 2006. This came after receiving nominations from three local music magazines; Klein Karoo Nasionale Kunstefees, Vonk and Huisgenoot Tempo. Winning the Newcomer award enabled him to perform at Sun City at the Skouspel Extravaganza where he continued to perform until 2011.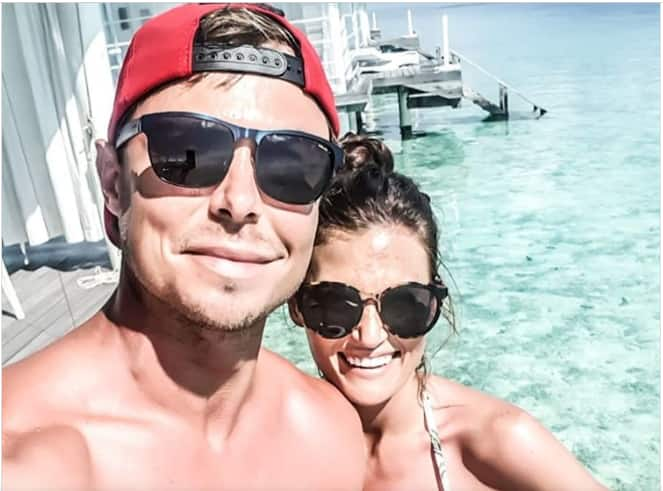 Theuns Jordaan Productions signed Bobby on November 2006 and his first album, "n Duisend Ure," soared and reached gold status. "Net Vir Jou" was his second album and was launched in 2009. It took only eight weeks for the album to reach platinum status. The album has sold over 83,000 copies to date making it reach double platinum status.
He was awarded the Viewers' Favorite Artist Award in January 2010 on DKNT which airs on DStv. "Spieëltjie," a song from his second album, won two awards that same year. It won Best Afrikaans Song at Huisgenoot Tempo and Vonk Awards. In 2012 he released his 3rd album, "Wat Geld Nie Kan Koop Nie" and in 2014 he released his fourth entitled "Maak 'n Wens."
Kurt Darren
Kurt was born Kurt Johan van Heerden on 19th February 1970. In addition to being one of the most celebrated Afrikaans sangers of all time, he is also a TV presenter and songwriter. Kurt has been acknowledged for his music career by winning seven SAMAs (South Africa music Awards). This was between 2007 and 2011.
His first album, 'For Your Precious Love', was released in 1995. He is also known in Europe for doing covers of songs from countries like the Netherlands, Belgium, Germany, and Austria. Some of these covers include "Staan Op", Meissie Meissie", "Kap'tein", and "Die Zomer Gaat Nooit Voorbij"
He was a presenter of Jukebox, which graced the airwaves from 2006 to 2011. This show featured an interactive audience that could request songs from miles away via text or call. It was aired on various radio stations mostly on Sunday evenings.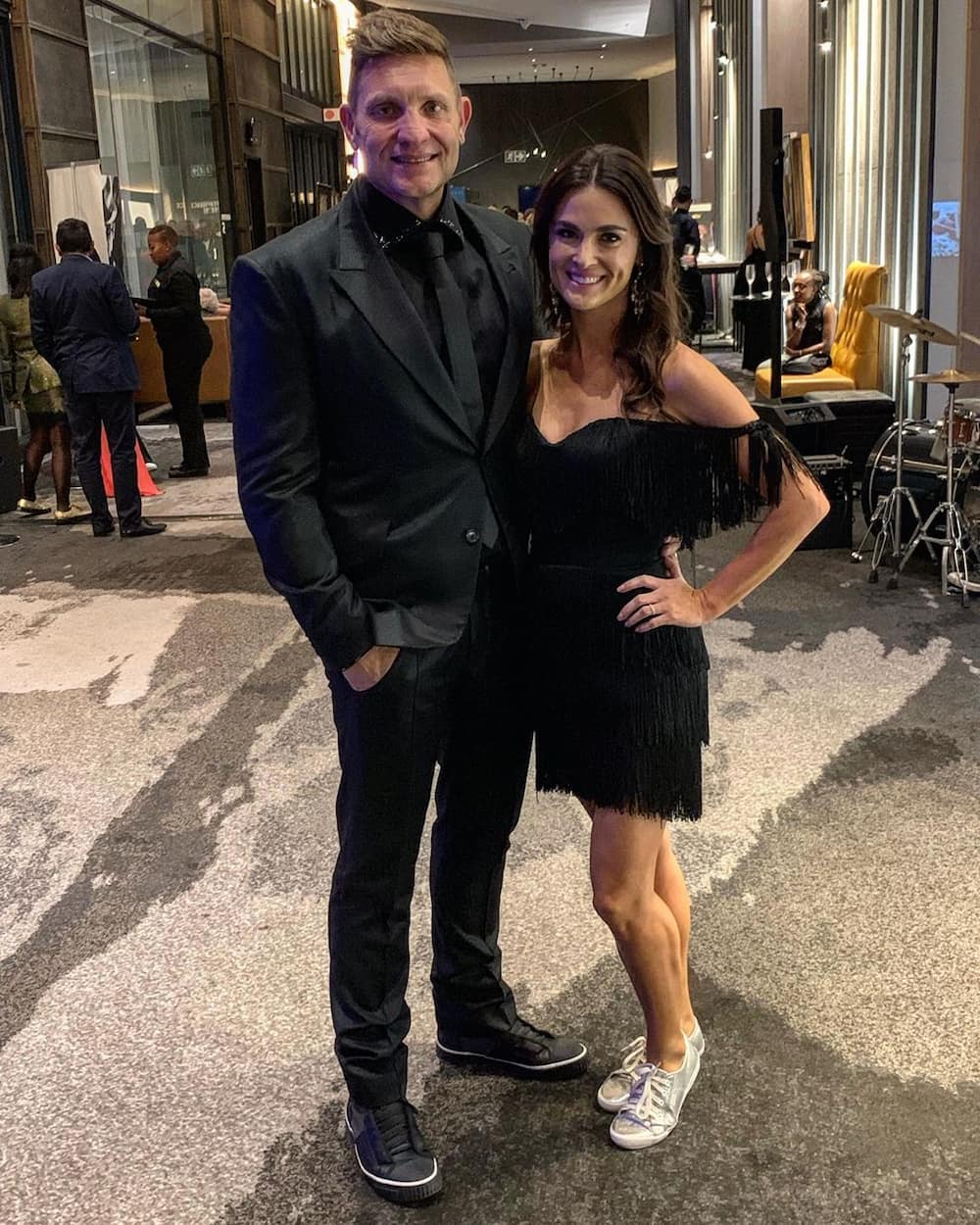 Steve Hofmeyr
Steve is one of the most controversial South African singers, songwriters, actors, as well as TV presenters. Despite being buried under a multitude of controversies, he is one of the Afrikaans artists who have released several hit songs.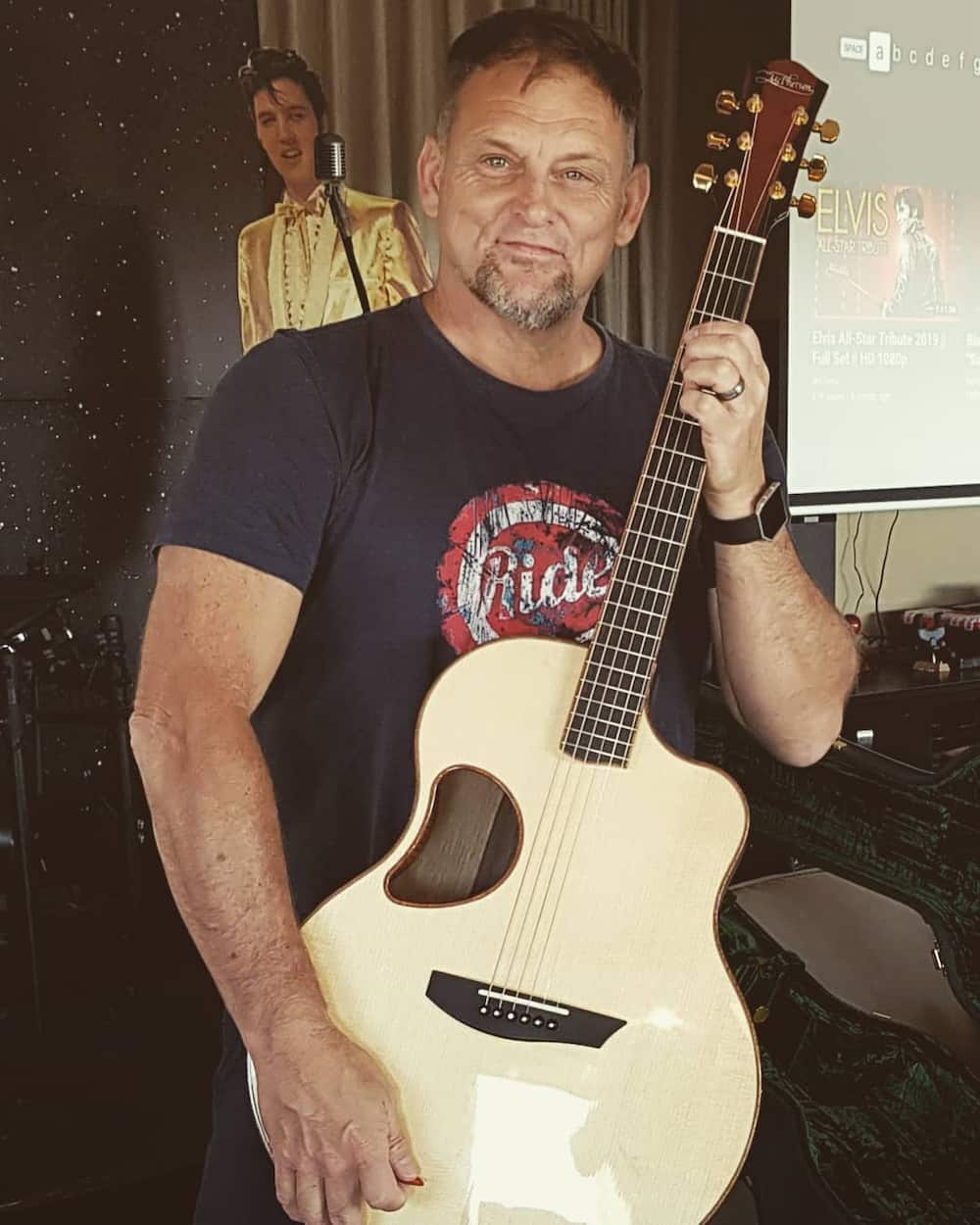 Some of his famous songs include Amanda, Redgebed, Feeslied, Lied Van My Hart, God Se Bedelaar among many more. Amanda is one of his most popular hits, he sang with Demi lee Moore, and you can watch it below.
READ ALSO: Mzansi readers share what brings women together: 'Prayer and stokvels'
Dozi
Dozi was born on 23rd March 1964 as Henk Opperman in Hluhluwe in Kwazulu/Natal. He sings in Zulu, Afrikaans and also English.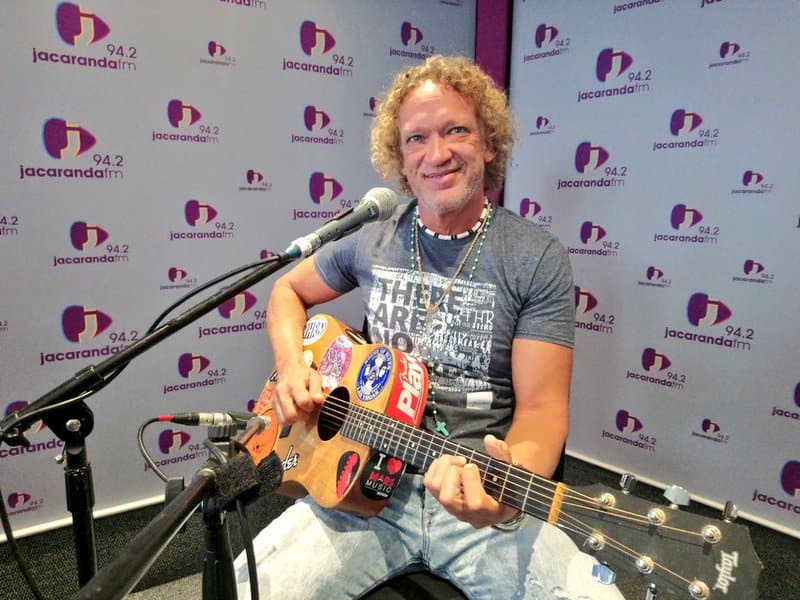 He got the name Dozi while attending Technicon. This was all because of his budding music career. He would play at restaurants and functions late into the night only to come and sleep in the afternoons, and this led to his peers, calling him Dozi because they noticed that he loved sleeping. It stuck, and he adopted the nickname as his stage name.
Some of Dozi's most celebrated hits include Old Riding Horse (a re-recording), Between You and Me, Just Stand A Little Quiet and Maybe My Baby.
Theuns Jordaan
Theuns was born on 10th January 1971 in Venterstad, which is located in the Eastern Cape. He is known for his deeply emotional and gripping bass voice that has elements of the blues fused with a South African feel.
These South African country singers had his first stage appearance in a bar called The Terrace in 1992. He was only 21 years old at the time. His debut album, which is known as Vreemde Stad, had five songs that were all self-composed.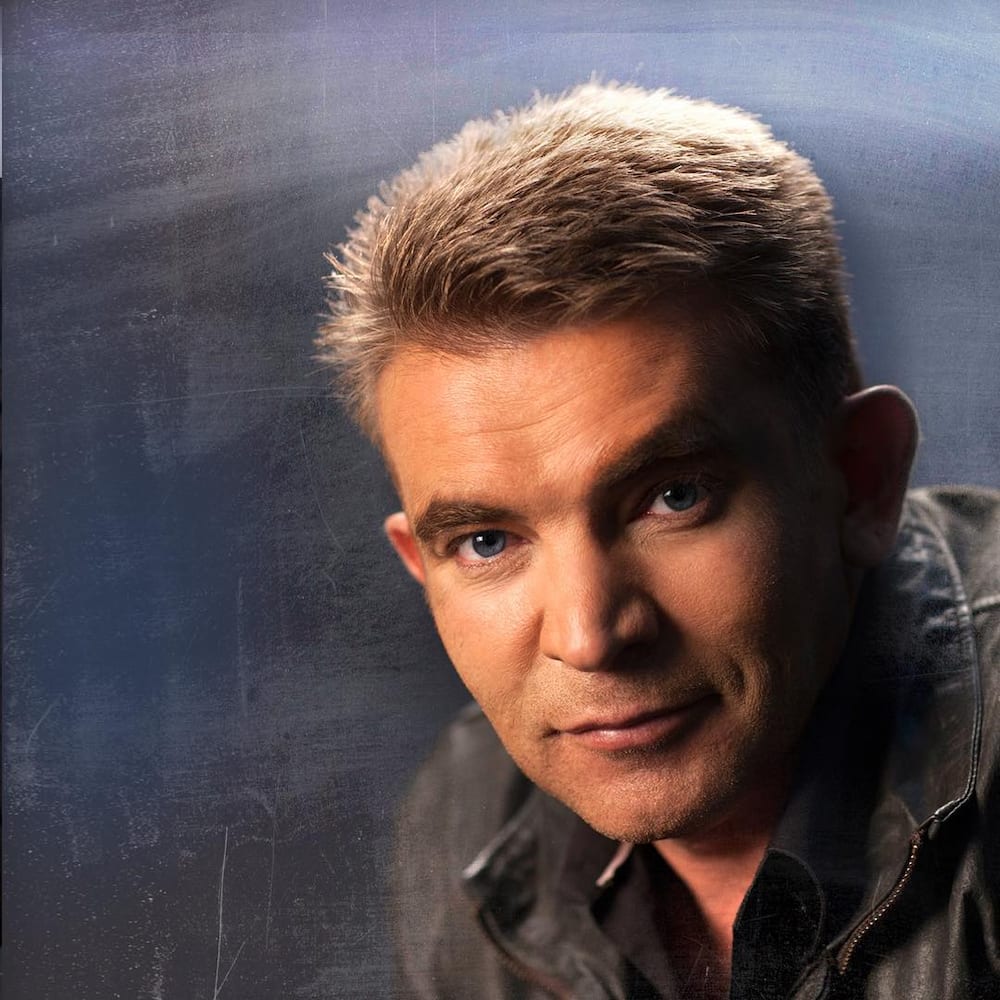 He attended Volkskool School in Graaff-Reinet where he went on to perform in Afrikaans at Trail where there is a pizza and a pub joint. After finishing school, he spent a year as an entrepreneur, and soon after, in 1998, he moved to Pretoria. He worked his way and gained the popularity that he used to propel his album in Stellenbosch. The album was released in 2000 at the Klein Karoo Nasionale Kunstefees in Oudtshoorn, and the album was a great success as it sold over 150,000 copies in July 2003.
In 2002, he released his second album Tjailatyd. It was launched at the Aardlop music festival, and like its predecessor, it surpassed the triple-platinum status, beating many Afrikaanse singers. He performed with famous South African musicians such as the renowned guitarist and Anton L'Amour. Anton laid the guitar tracks for both his albums.
READ ALSO: Lesego Marakalla biography: age, height, boyfriend, wedding, car, parents and pictures
Ninja from Die Antwoord
He was born Watkin Tudor Jones on the 26th of September 1974. He started as the lead vocalist of Max Normal, an Afrikaans bands, releasing their album in 2001. He soon disbanded and relocated and later formed the Constructus Corporation alongside DJ Sibot, Markus Wormstorm, and Felix Laband. Die Antwoord was established in 2008 with Yolandi Visser and DJ Hi-Tek as an Afrikaans rock bands of sorts. Their hit song Baby's on Fire has over 200 million views on YouTube.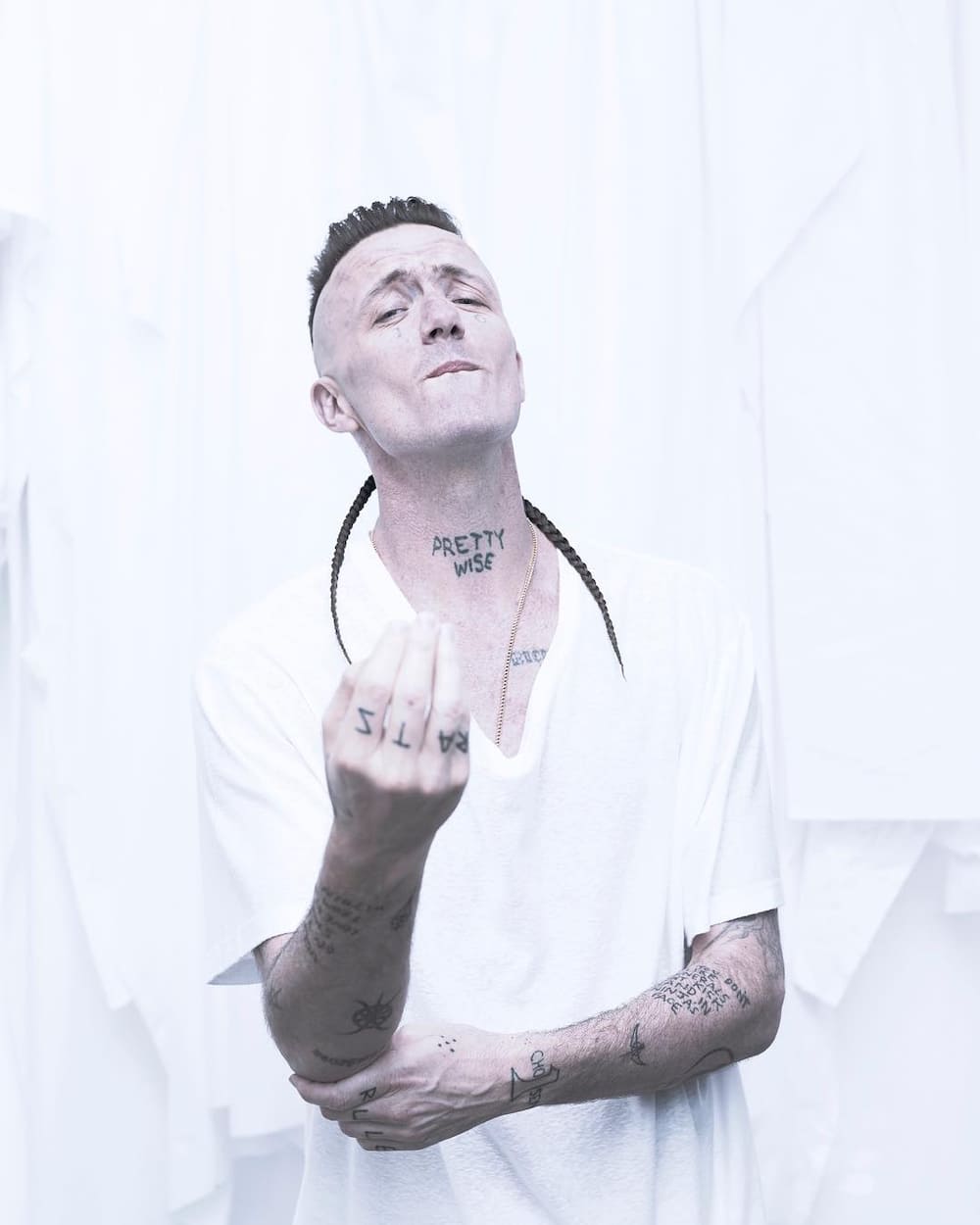 Bok van Blerk
He was born on the 30th March 1978 as Louis Andreas Pepler. He rose to fame in 2006 after his rendition of 'De la Ray'. He launched his debut album, Jy praat nog steeds my taal (You still speak my language) in March 2006. He performed alongside Jaco Mans on lead guitar, Francois Coetzee on bass guitar, and Nathan Smitt on the drums.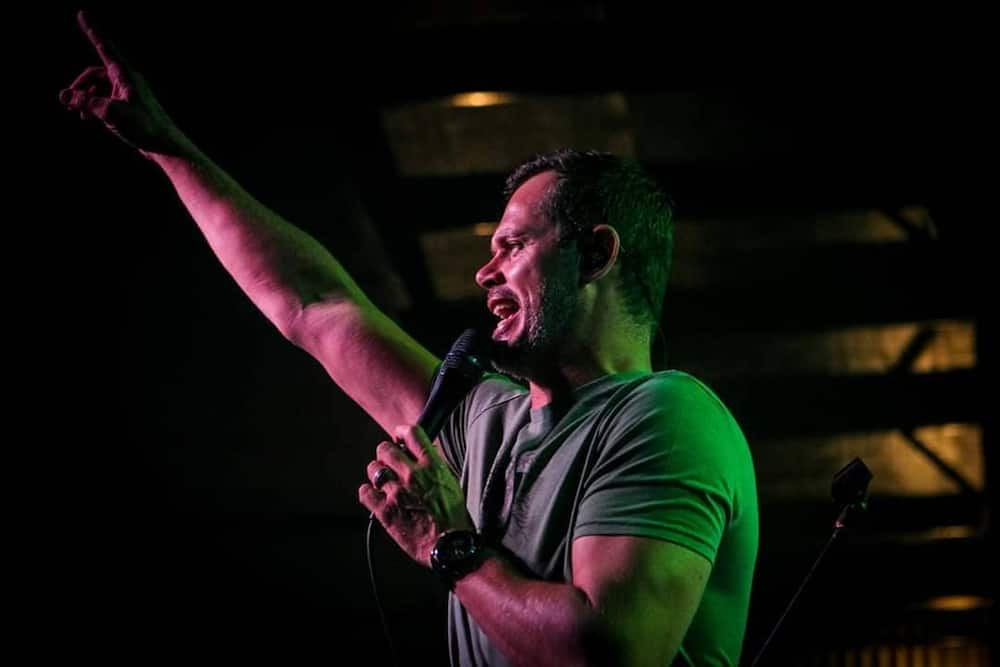 Robbie Wessels
He graduated in 2002 from Technikon in Pretoria which is now known as Tshwane University of Technology. Other than being one of the top South African singers male, he is an actor. His first gig was at RSG as a voice actor of Anton in a radio story known as Blinkwater. He also played a part in the TV series Gauteng-alêng-alêng, as 'Poena Pieterse. The series was popular and led to a movie based on it.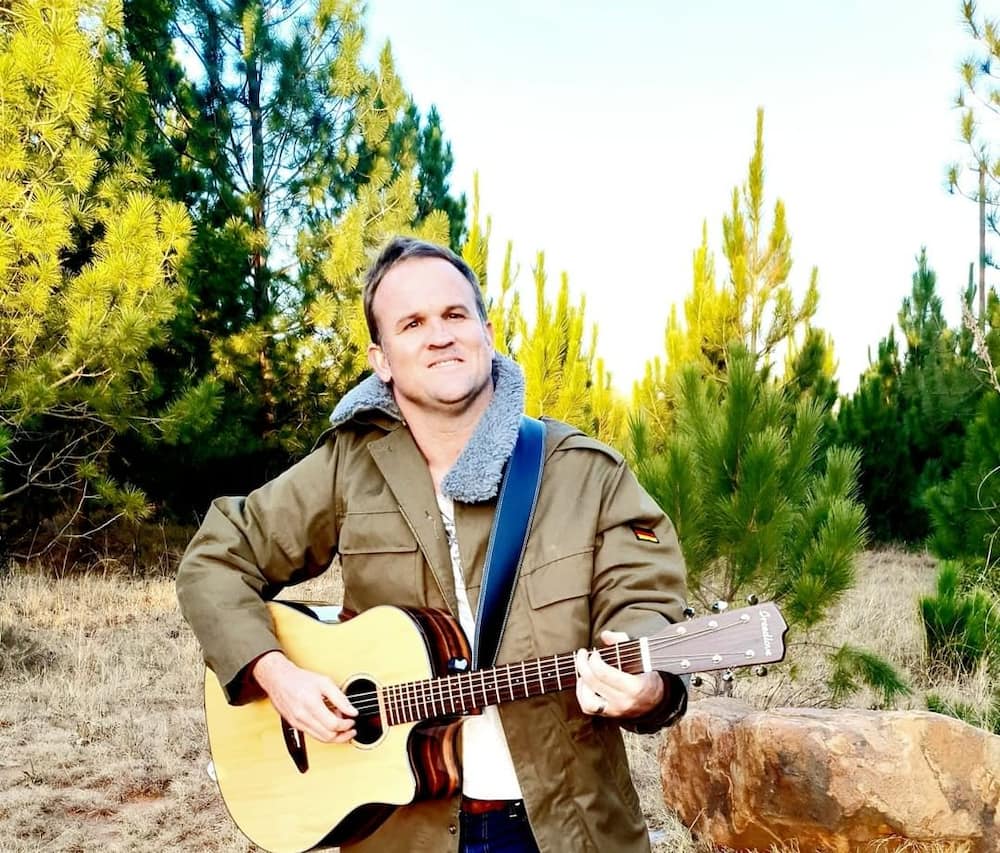 Koos Kombuis
Koos was born André le Roux du Toit on the 5th of November 1954. He went on to be one of the famous Afrikaans singers.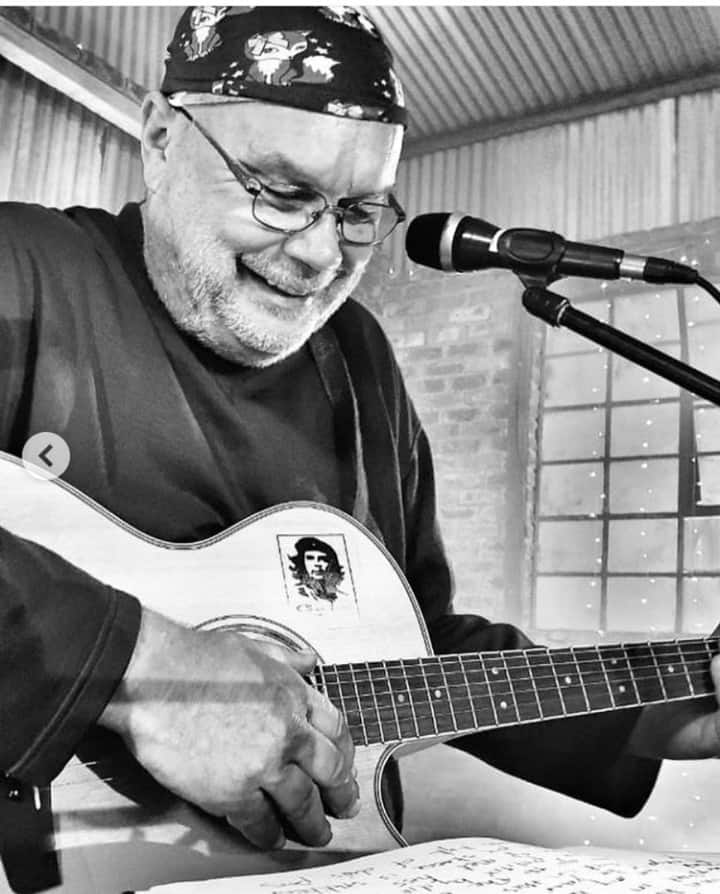 His first name- Koos, is the shortened version on Jacobus but is also slang for chamber pot in Afrikaans. He got this name in his childhood. Kombuis stands for kitchen in Afrikaans. This name was given to him after he squatted in the kitchen of the author and former drug-dealer Al Lovejoy.
Some of his popular songs include Lisa se Klavier, Snotkop, Johnny Is Nie Dood Nie and much more.
That is our short, comprehensive list of some of the best Afrikaans male singers in the industry right now and from back in the day. There is no denying just how good these musicians are in what they do. So, take a seat back and listen to some of the masterpieces that these phenomenal men have given to the world.
READ ALSO:
83-year-old woman serves as flower girl at granddaughters wedding (photos)
How to prepare the best curry noodle salad
Useful information on MTN and Vodacom contract cancellation processes
Linda Mtoba biography: pregnancy, age, husband, wedding, and career