Attaining success in the entertainment industry at a young age does not always happen for everyone who desires to be in this competitive industry. Some people wait a little longer before they can become successful celebrities. It takes hard work to remain relevant in the present-day entertainment scene. One of the young South Africans who have successfully risen against all the odds to become famous is Blue Mbombo. She is sexy, confident, and has got all it takes to be in the limelight.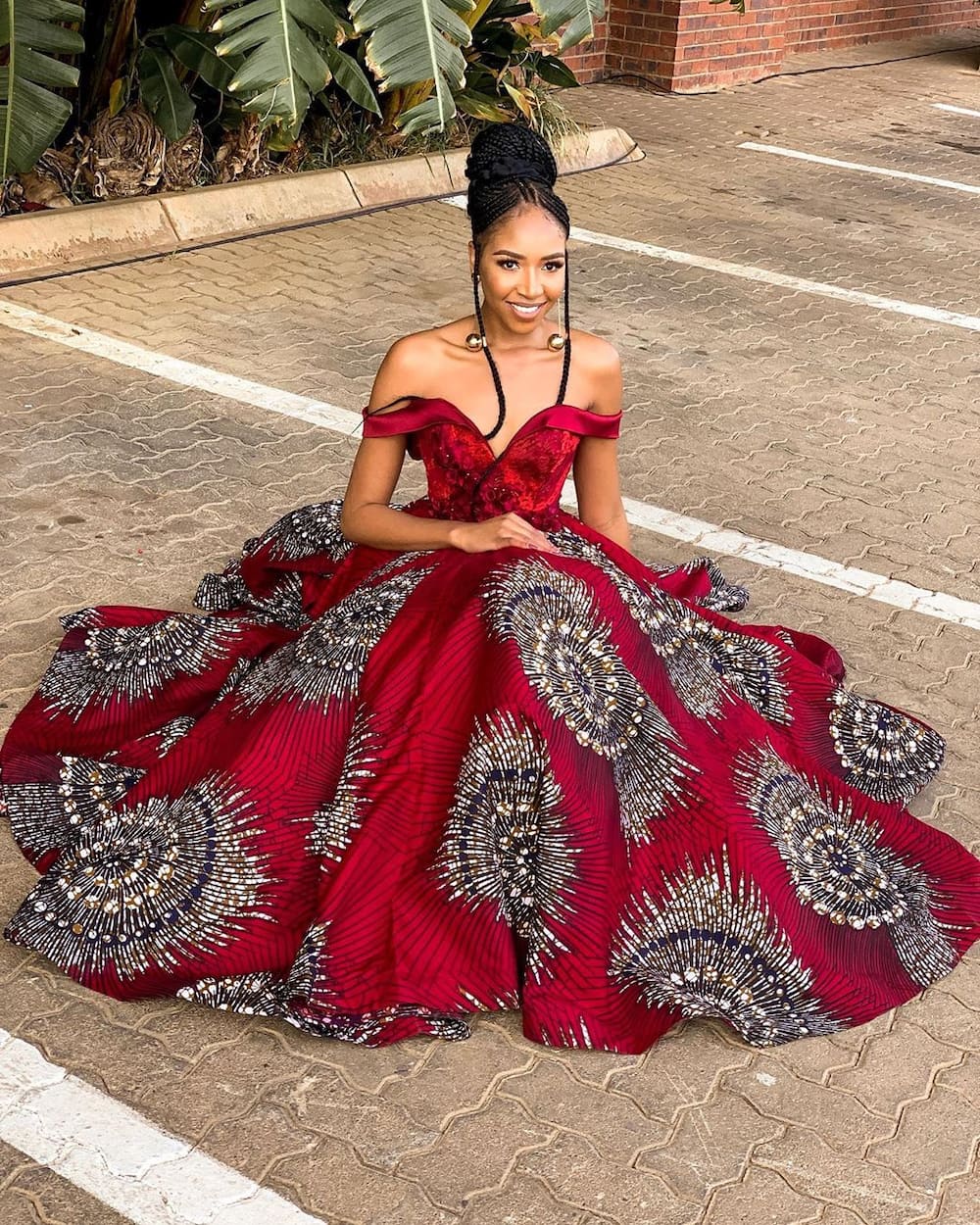 Blue Mbombo is a South African model, reality television star, businesswoman, and creative star. She is also a partner at Moziak Africa. She is also known as Blue Duchess, and her official middle name is Thandi. This gorgeous star was born in 1990. Her current age, therefore, is 29 years old. She has a twin sister named Brown Mbombo. Brown Mbombo age, therefore, is also 29 years. Blue and Brown Mbombo have a multiracial ethnicity. Their father is half- Portuguese, so the sisters have Portuguese names. The sisters also have an elder brother.
Blue Mbombo parents named her Azul while her twin sister's name is Acastanho. Azul is the Portuguese name meaning blue while Acastanho means brown. Her father passed away a few years ago, and the model admitted that the loss was very hard on her. When the twins discovered that their peers were having a hard time pronouncing their names, they decided to use the names Blue and Brown instead.
Early life and education background
Blue and Brown were brought up by loving parents in Kutlwanong, Free State. At a young age, Blue discovered her interest in the entertainment industry. In 2004, she featured in a magazine as the brand ambassador for New Look Hair Salon. Her father encouraged both she and her twin sister to learn English if they wanted to be successful in the industry. For a long time, peers laughed at the model because of her accent, but she did not allow the mockery to extinguish her dreams.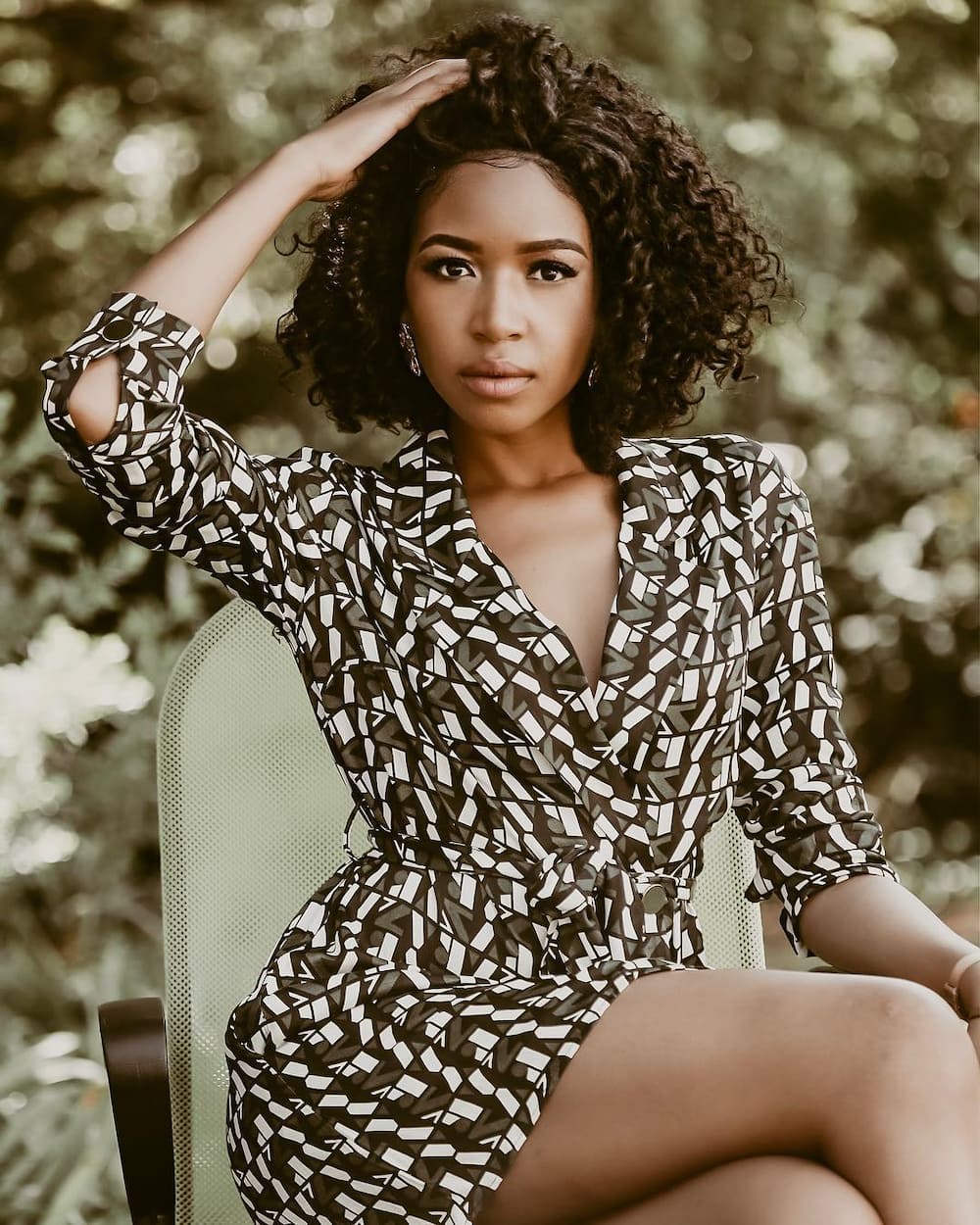 She has since addressed the issue of her accent. She says that it does not affect her, but she is continuously working on self-improvement. The model and reality television star attended Rosebank College, Johannesburg, where she pursued a course in public relations.
Career
Blue started her career in the entertainment industry as a model. She participated in the modelling show, Diamond in The Rough. Initially, she did not think she would become a sensation in the local South African entertainment scene. The creators and management of Diamond in The Rough awarded her a scholarship.
Following the scholarship award, she relocated to Johannesburg to join Rosebank College where she studied public relations. Soon, she was sought by G3 models. After graduating from college, she auditioned for Big Brother Mzansi and became one of the housemates in 2015. It was at Big Brother Mzansi that she gained the attention of the public and the media. She emerged 1st runner up in the show. She is now a household name in the South African entertainment industry.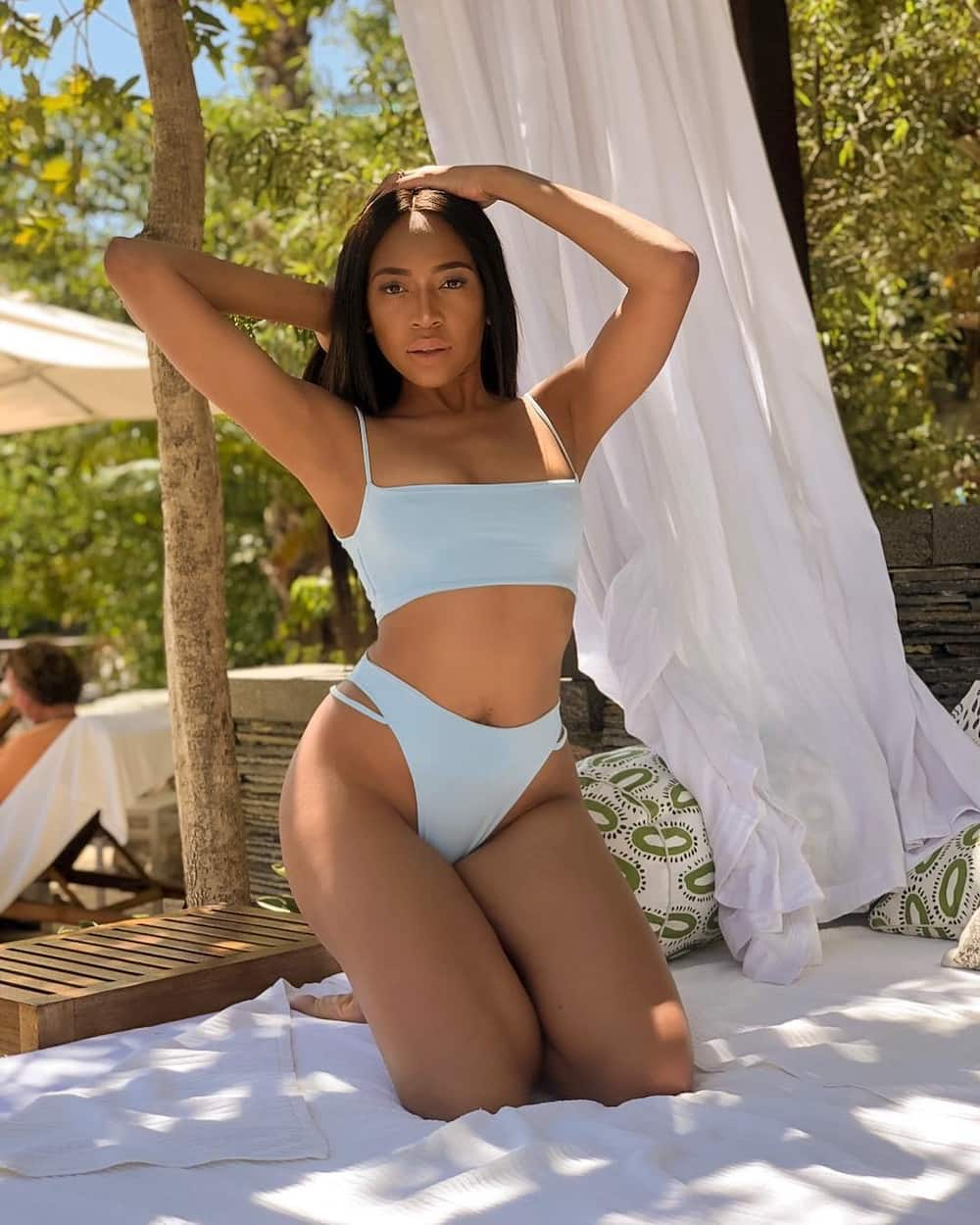 In 2016, Blue was announced as Mzansi's Sexiest Female Celebrity. Blue has worked with big brands in her modelling career. Some of them are Clere Radience, Himeros Luxury Swimwear, and Dark and Lovely. She previously featured in Diski Diva but left the show in 2017 to focus on other things.
The same year, she got signed with Vth Season, a marketing agency that manages celebrities such as Big Star and Berita. She also began taking private acting classes with the hope of bagging some acting roles. In addition to modelling and acting, Blue is a businesswoman, and she has her own clothing line.
READ ALSO: Lorcia Cooper biography: age, eyes, married, family, Khumalo, Lockdown, Backstage and Instagram
Shopping addiction
The model has previously spoken about her "shopping addiction," especially when she is undergoing stress. She owns large closets in her home that are full of expensive designer shoes and clothes. She also admitted that her partners in previous relationships complained about her excessive spending habits. She asserts that she dealt with the "addiction" and is now able to control her spending habits. In 2017, she even claimed that she was never addicted to shopping. She was just a lover of fashion.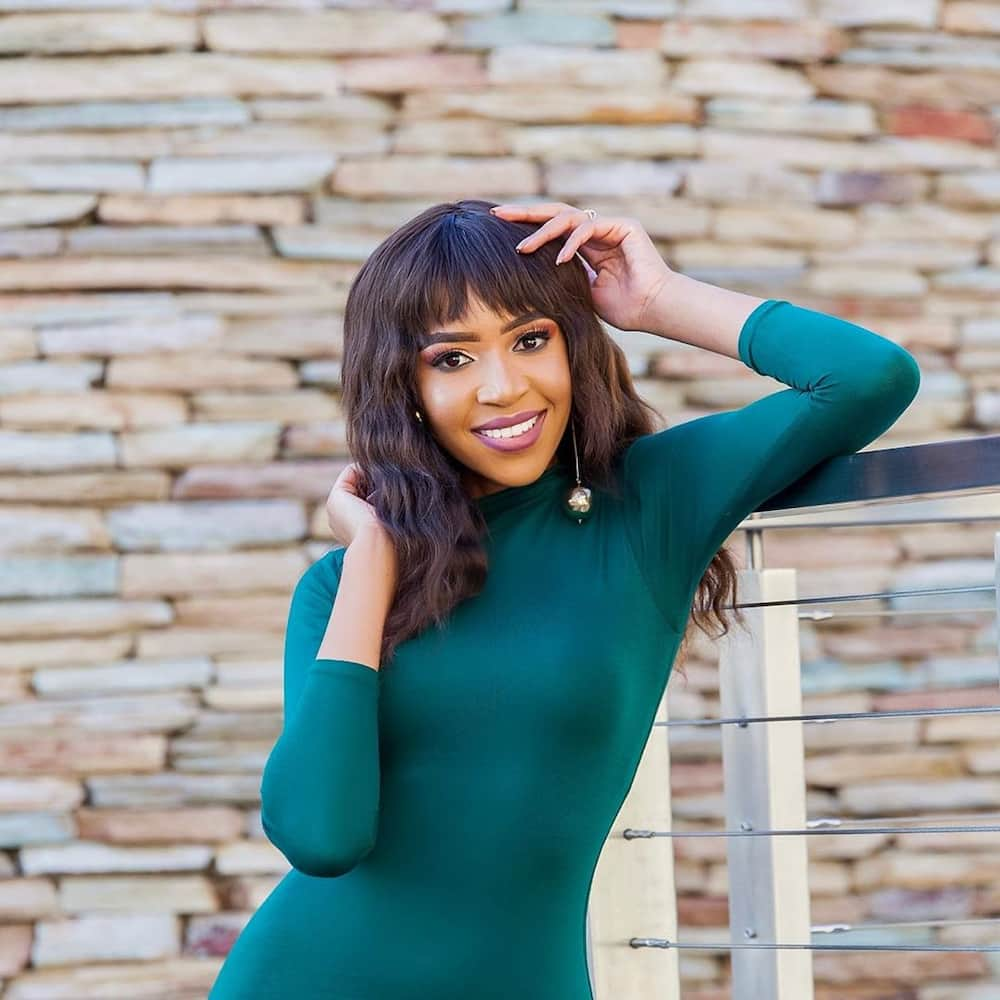 Blue Mbombo boyfriend and relationships
In the past, Blue dated Mpumalanga Black Aces midfielder, Onyekachi Okonkwo. The duration of Blue Mbombo and Okonkwo relationship is not known. Blue Mbombo soccer boyfriend broke up with her after she chose to join Big Brother Mzansi. Reports indicate that the famous soccer player gave his then-girlfriend an ultimatum to choose between him and joining the reality television show. The model decided to be a contestant on Big Brother Mzansi over the relationship.
It was on Big Brother Mzansi that the rapper K2 and the two fell in love. She and Katlego' K2' Mabusela dated for a while before splitting in 2016. She confirmed the breakup through a post on social media. Later that year, images of the model in a wedding dress circulated on different social media platforms. Many people believed that Blue Mbombo married the love of her life. She addressed the rumours and clarified that she featured as the love interest of Uganda's Bebe Cool in his music video, Everywhere I go.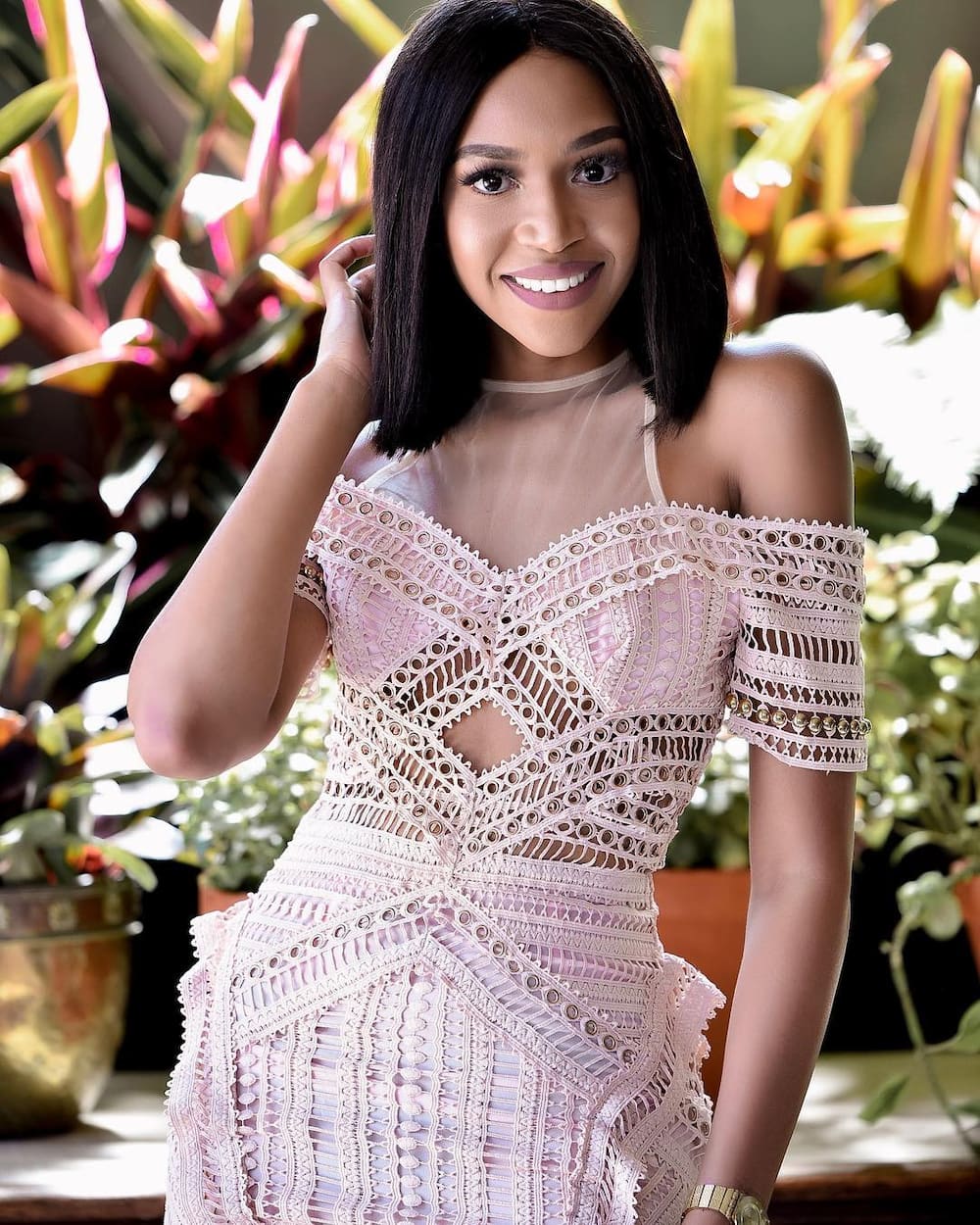 In 2017, Blue opened up about being dumped by a boyfriend through a message on her photograph. She did not disclose who this ex-boyfriend was. The breakup text read in part;
"To Blue, you once told me that 'a good soldier knows when to fight and when to surrender' and you also said people deal with situations differently. I gave it my all and today I surrender."
In February 2018, the model reported that she was in a happy relationship. The name of the lucky man is not known to date.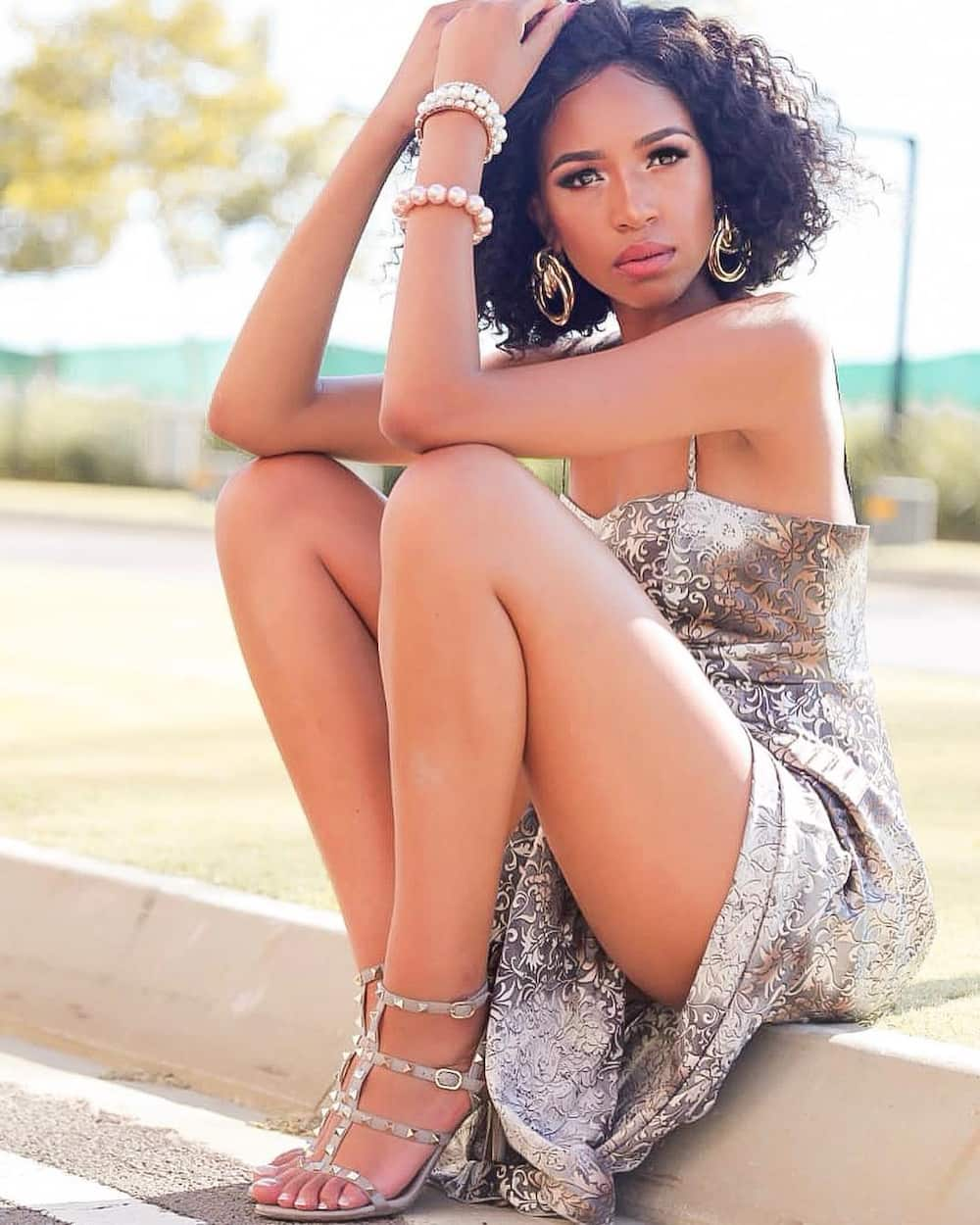 Blue Mbombo Instagram
Fans can find Blue Mbombo on Instagram. She has a verified account where she posts flawless photos of herself. She has a sexy body that often catches the attention of numerous people. In March 2019, Blue sent the internet ablaze when she posted topless pictures of herself. Her fans can find Blue Mbombo latest news by following her on Instagram or her official Twitter account.
Blue Mbombo is a South African star who is best known for featuring on Big Brother Mzansi in 2015. She previously dated the soccer player Onyekachi Okonkwo and rapper Katlego' K2' Mabusela. Brown Mbombo is her twin sister. The model who has worked with many big brands also runs her own clothing line. We wish her well in all her endeavours.
READ ALSO: