Andile Jali biography: Age, measurements, wife, current team, stats, salary, car and Instagram
The future of Andile Jali's football career, without any doubt, holds something great for the star player and South Africa as a whole. Considering his level of performance on the field, football analysts say that he possesses the potential of carving a name for himself as far as European football is concerned. As a midfielder, any club that Jali plays for stays rest-assured of a fantastic game, and this he has proven to be true over time. Details about his career, family, and other personal issues are discussed in this article.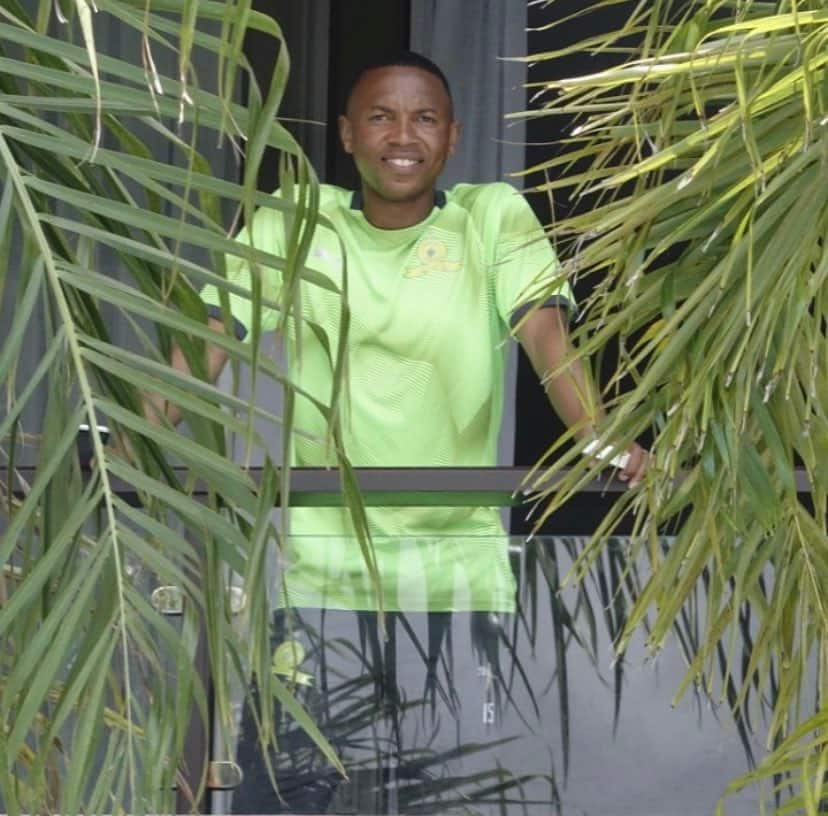 Since Andile Jali chose a career in football, he has witnessed both the good and bad times associated with the career. With his professionalism, he has won the heart of many coaches and as such, he has been privileged to play for different clubs. An impressive game that he played after signing for the Belgian Pro League team K.V. Oostende in 2014 is a notable match that the club will always remember. His appearance in the 2015/16 season matches earned the club the 5th place.
Andile Jali biography
Andile Ernest Jali is one of the celebrated Mamelodi Sundowns footballers in the Premier Soccer League as well as in the national football team of South Africa. He is best known as Mhlekazi among his teammates and also revered based on the name that he has made for himself. This was at the time he moved to Soweto giants Orlando Pirates from the National First Division side Pretoria University.
READ ALSO: Reed Dance South Africa: Here is everything you need to know about it
From the time that he joined Orlando Pirates, he has become Benedict Vilakazi's subject of favourable comparisons because of the fantastic way in which he plays his games. When the football club won three trophies in a single season, he became part of those who made history in South African football. Interestingly, when he was still with Orlando Pirates, he won several trophies.
At the international level, Jali has again proven his worth as a top-rated player. He was part of the South African squad who made an appearance at the FIFA U-20 World Cup which was held in Egypt in 2009. Then, in 2010, he made his debut for South Africa, and at that time, they named him in the preliminary 30 men squad of South Africa who would partake in the FIFA World Cup for 2010.
Unfortunately for him, he got ruled out of the competition because he missed out on the squad of 23 men due to a heart condition. However, when the African Cup of Nations was to be held in 2015, Jali was called upon. This granted him the opportunity to play in competitive games against Senegal, Ghana, and Algeria.
How old is Andile Jali?
The Mamelodi Sundowns F.C. midfielder was born on the 10th of April, 1990, which means that Andile Jali age is 29 years old.
Who is Andile Jali married to?
Is Andile Jali married? Yes, and the name of Andile Jali wife is Nonhle Ndala. She is a reality show star and fitness trainer. Since they got married, their union have been blessed with a daughter who came in 2005 and another set of twins that were welcomed into the world in June 2017.
Andile Jali stats
While with Pretoria University, between 2007 and 2009, he made twenty-nine appearances and recorded a goal to his name.
From 2009 until 2014, he played for Orlando Pirates where he had eight goals out of 98 appearances.
When he joined K.V. Oostende football club between 2014 and 2018, he made his highest number of appearances totalling 103 and recorded just a goal.
Ever since Jali became one of Banafa Bafana's players in 2010, he has made forty-four appearances and had five goals recorded to his name.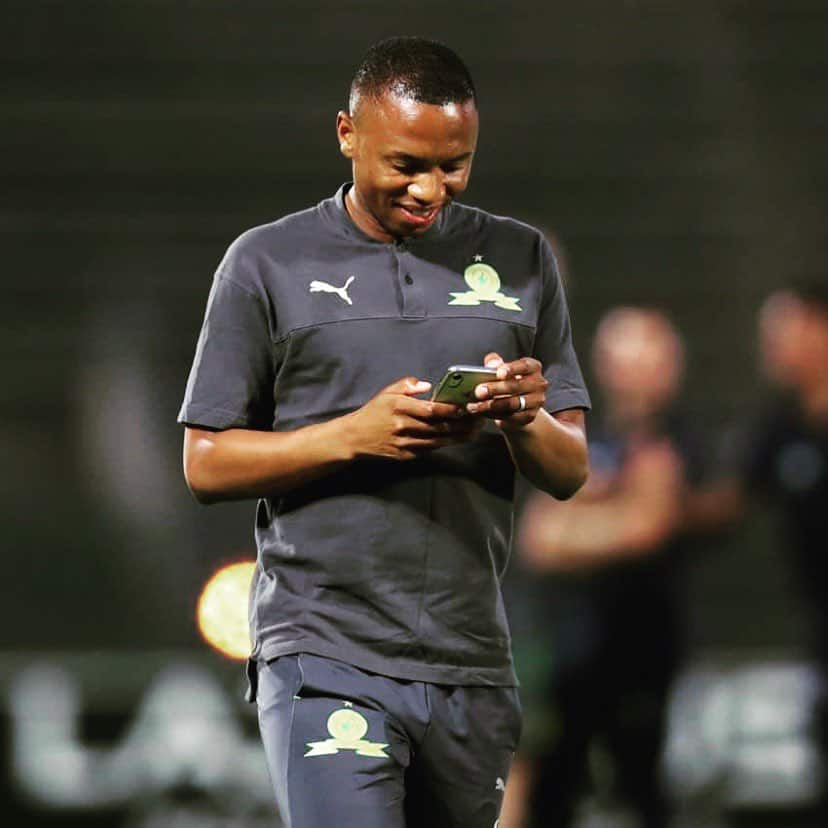 However, it is worth noting that the statistics given above do not include his youth career with Hot Spurs and Matat Professionals.
READ ALSO: All the details about Lobola: What is lobola, lobola letter sample, what should you wear, what happens after the ceremony, and more
Andile Jali latest news
There was an unfortunate report about the Mamelodi Sundowns midfielder Andile Jali that he was taken to court for not paying maintenance for a love child. While he was married to Nonhle Ndala, that was the child he got out of wedlock from a businesswoman whose name is not mentioned.
In a bid to find out the reasons for his action, as published on Sports24.com, a source said, "he (Jali) said Nonhle told him to stop because she wants the DNA tests to be conducted first to determine if he was indeed the father of the child. I guess the court would facilitate that."
Besides, following his scarce appearance since he transferred to Sundowns last season, there are signals that he would be making significant appearances this season according to coach Pitso Mosimane. The coach is quoted to have said with an assurance that, "Jali deserves to play. He played well in Seychelles. He played very well. He deserves a chance and probably he will play on Saturday [in the CAF Champions League]. He must get his confidence, he must play."
This opportunity, at least, would give Andile the opportunity of showcasing his skills and proving his worth in his new club.
Where is Andile Jali now?
The latest on Andile Jali is that he currently plays for Mamelodi Sundowns F.C. as a midfielder.
Andile Jali measurements
Andile weighs 70 kg, and in height, he is 1.70 meter which is 5ft 7 inches.
Andile Jali Instagram
At the moment, Andile Jali enjoys more than 54,600 followers on his official Instagram handle. So, if you are a fan of this star, you can also follow him up to get the latest Andile Jali news.
Andile Jali car
Anyone close to Andile can testify to his love for fast cars. According to Soccer Laduma, the 29-year-old former Oostende player has a Jeep Grand Cherokee 3.0l Trailhawk Dsl 4x4 that is worth about R1 million.
As if that is all, he possesses another ride which he uses to cruise around and that is a BMW 1 Series 118i 5-door M Sport which is valued to be worth around R518,900.
Andile Jali salary
Even though there is no valid information yet on how much the star player earns every month, what is sure is that he lives comfortably.
South Africa is proud to have Andile Jali as one of the players on its national team. And then, now that he was transferred to Mamelodi Sundowns F.C, there are expectations of high performance from his fans, and we can stay rest-assured of his capacity to meet up with everyone's expectations.
READ ALSO: Arch meets Archie: Harry & Meghan introduce their son to Desmond Tutu
Source: Briefly News