The job market is flooded with unskilled graduates, and it is a common problem in South Africa and the entire world. Skills Academy provides courses that will ensure university and college students bridge the gap between university and the job market. Students get training in their respective careers and become competitive in the job market.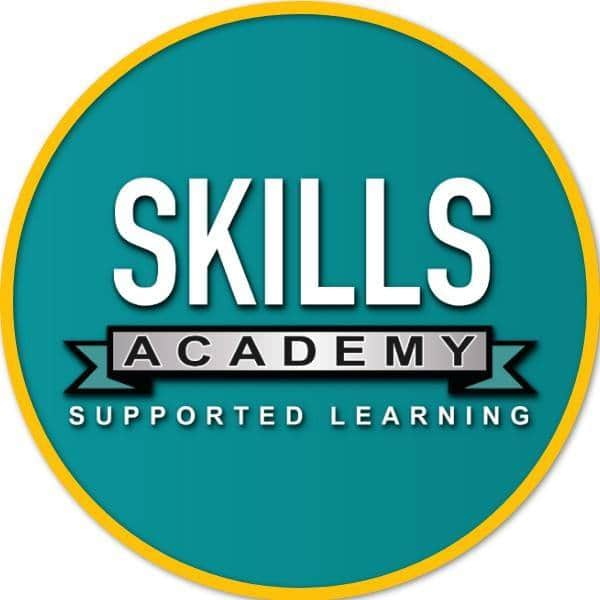 There are numerous courses you can pursue at the institution. You can do NATED, ICB, managerial, among others. Choose one that will boost your career.
IBM Skills Academy
IBM is a training and certification program rolled out in Africa. It is also available in other continents. It is meant to assist academia globally to bridge the gap that usually exists between the university or college and the job industry. The program ensures that students have additional skills, which gives them an edge in the job market. You will find IBM, including tools and cloud service, in all universities where the IBM Skills Academy has signed a contract with. Skills Academy in South Africa is one of the places you can find the program.
Skills Academy courses
There are several programs offered, as outlined below.
1. Project Management
You can do a short program, proficiency, or comprehensive certificate. It is the most popular program at the academy.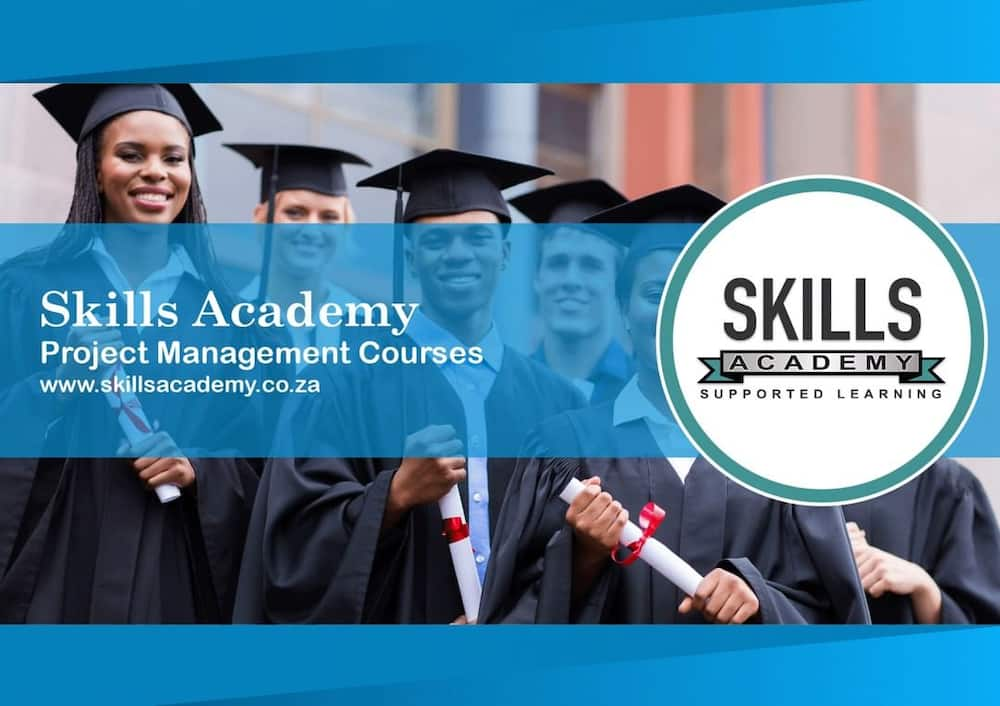 2. Matric
This is a new addition. You can enrol for matric upgrade if you want to improve your knowledge in some or all subjects. There is also the adult matric for people who are above 21 years old.
3. Wedding and Event Planning
This is part of the creative programs offered at the facility. Wedding planner courses include a short course certificate, comprehensive certificate, and proficiency certificate. Event management courses are also made up of comprehensive, proficiency, and short course certificates.
4. Interior Decorating Design and Photography
This is also a creative program. Interior decorating and interior design courses include short courses, comprehensive, and proficiency certificates. Digital photography programs give a short course certificate and a comprehensive certificate.
READ ALSO: WCED online application, tracking, forms, courses, fees, requirements 2020
5. Office Management
You can do a short course, comprehensive, or proficiency certificate.
6. Occupational Health and Safety courses
The courses that are available here include the representative certificate and the coordinator certificate.
7. Supply Chain and Logistics Management
You can enrol for a short program, certificate, or comprehensive certificate.
8. Small Business Management
This is for those that want to start their businesses and need excellent entrepreneurship skills. You can take the basic program, the standard one, or the advanced program. You can also enrol in the ICB business management programs. You should have Grade 11 to be able to register for the nine-month ICB course that has four fundamental business subjects.
9. Computer programs
There are various units under this program.
a) Microsoft Office Specialist courses
It is made up of:
Microsoft Office Specialist 2013 proficient units that go for 12 months
Microsoft Office Specialist 2013 expert unit that goes for nine months. You need a proficient course for you to enrol
b) Microsoft Certified Solutions Associate units
SQL Server 2012 that runs for 12 months and is made up of database and server subjects
Windows Server 2012 that covers Server Maintenance and Management fundamentals. It goes for 12 months
c) Microsoft Technology Associate programs
Database Fundamentals Certification that runs for three months
HTML5 Application Development Fundamentals for 3 months
Security Fundaments Certification that goes for three months
Software Development Fundamentals for three months
Networking Fundamentals Certification that runs for three months
Windows Server Administration Fundamentals that goes for three months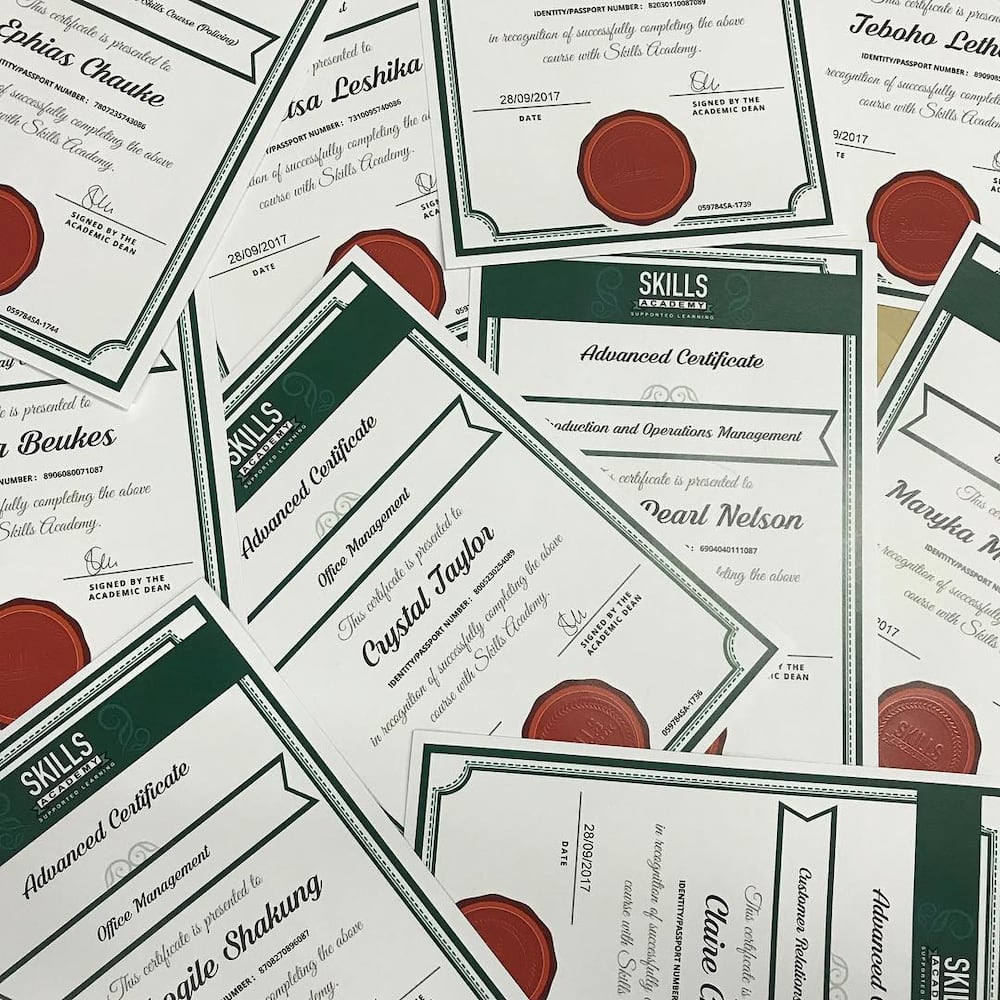 READ ALSO: Embury college online application, courses, fees, bursary, requirements 2020
d) Microsoft Windows
Introduction to Personal Computers Using Microsoft Windows 8
Introduction to personal computers using Microsoft Windows 10
e) Computer Repair
A short course in PC repair for four months
Certificate in PC repair for eight months
Comprehensive certificate in PC repair
f) Microsoft Office 2010
A short unit for four months
Proficiency certificate for eight months
Comprehensive certificate for 12 months
10. Beauty programs
Beauty Therapy Comprehensive Expert Certificate for two years
Salon Management Expert Certificate
Nail Care short course, proficiency, and comprehensive сertification
Make-up Application units
Facial Skincare units
11. Tourism and Guest House Management courses
You can do Tourism Management courses or Tourism Marketing programs
Guest House Management programs are short courses or give proficiency and comprehensive certificates
12. Secretarial and Receptionist programs
Medical Receptionist courses
Professional Secretary units
Personal Assistant units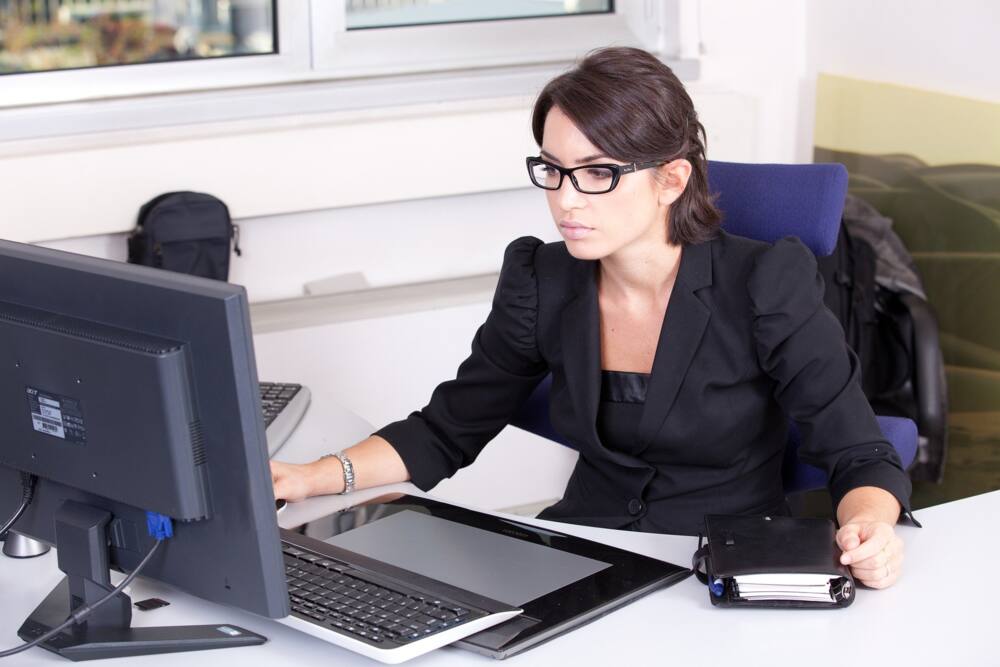 READ ALSO: University of Pretoria courses and requirements 2020
13. Chartered Institute of Management Accountants (CIMA) courses
CIMA Certificate in Business Accounting
CIMA Professional Qualification, including operational, managerial, and strategic levels
CIMA Professional Competence
Top CIMA
14. Accounting, Bookkeeping, and Finance
Financial Management which includes provider and NATED programs
Accounting including ICB and Public Sector Accounting
Bookkeeping including ICB FET certificate, and ICB National Certified Junior Bookkeeper
15. Forensics and Policing Programs
They include Certificate in Forensic Science- Biology, Certificate in Reconstructing an Incident Scene and others.
16. Diploma courses
Skills Academy offers a wide range of diploma programs that could be categorized as diplomas, national diplomas, or postgraduate diplomas.
NATED programs
ICB diploma courses
READ ALSO: Nursing intake 2020 South Africa
17. Marketing Management
You can find various NATED programs under this category.
18. Educare and Child Care
Educare programs include:
National Qualification courses
Crèche Management courses
Child Psychology
Child Day Care
First Aid programs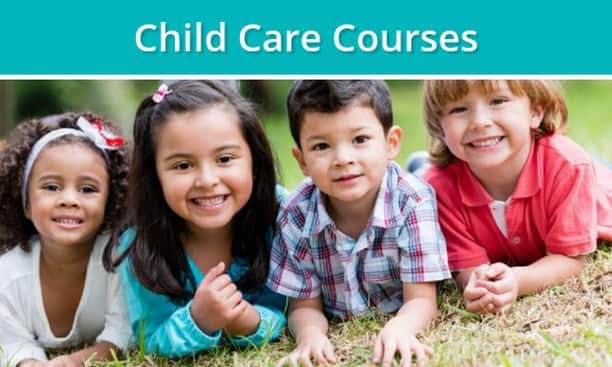 19. Legal Secretary
You can enrol for N4, N5, and N6 courses.
Skills Academy fees
Different programs have different fee structures. You can download a Skills Academy brochure and see how much each program costs. The fees will include:
Yearly student registration fee
Course fees
Exam fee
Student membership fee
You cannot pay fees with cash. You have to use:
READ ALSO: List of all Boston College courses and fees 2020
Skills Academy reviews
Students who have an opportunity to study at Skills Academy give positive feedback about the programs offered. The institution will also refund your fees, in case you change your mind after doing a particular course for one month. You will also stop paying if you finish a program early.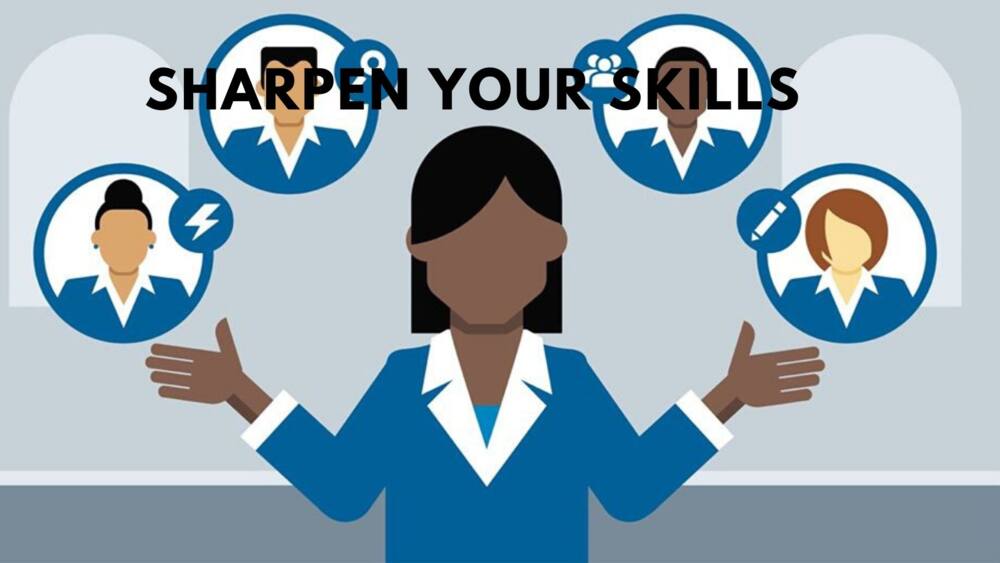 Q&A
Where is Skills Academy located?
It has two branches that look after different student needs. One is in Pretoria, Hatfield, and it handles registration issues. You can find it on the 5th floor of Standard Plaza, located on 440 Hilda Street. The other one is the Cape Town support office. It is situated in Bellville South, 7530 at C/o Peter Barlow drive & Robert Sobukwe Road.
You have to make sure you enhance your skills in a particular career so that you stand out in the job market. Skills Academy is giving you a platform to arm yourself with the necessary skills.
READ ALSO: List of cybersecurity courses South Africa