Danny Jordaan bio: age, family, rape, SAFA president, profile, net worth, latest news
Danny Jordaan was a lecturer, an anti-racism activist, and an ANC politician before he became the president of the South African Football Association (SAFA). He won the bid for South Africa to host the 2010 FIFA World Cup. He acknowledged that he paid Concacaf $10 million for its African Diaspora Legacy Fund so as to not to buy votes so that he could host the tournament in his country. He has notable awards such as the presidential awards from Nelson Mandela and Thabo Mbeki in 1994 and 2001, respectively.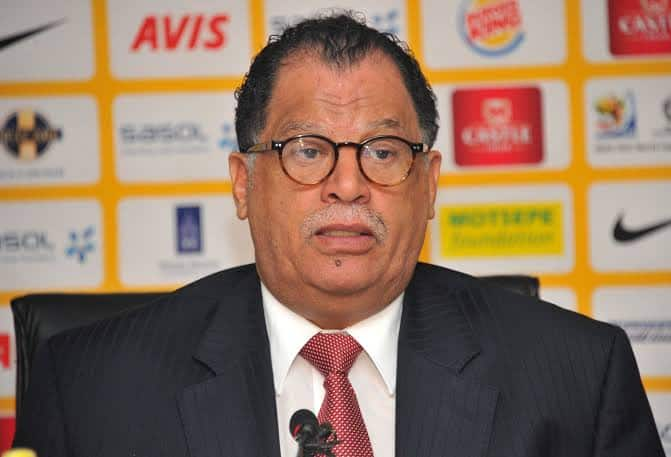 The former SAFA CEO, Dennis Mumble, has exposed Danny for abusing power. According to SABC News, he is corrupt and hungry for power. Do his actions exhibit a plan to hold onto the SAFA presidential office forever? Sofar, Danny Jordaan net worth is around $2M.
Danny Jordaan profile summary
Full name: Daniel Alexander Jordaan
AKA: Danny Jordaan
Date of birth: 3rd September 1951
Age: 68 years
Career: Former Lecturer, Political Activist, and Politician, Businessman and Sports Administrator
Nationality: South African
Danny Jordaan biography
Daniel Alexander Jordaan was born on 3rd September 1951, in Port Elizabeth. He got a BA degree and a diploma in Higher Education from the University of the Western Cape. In the 1970s, he joined the South African Student's Organization (SASO) to defend black scholars against injustices like apartheid. In 1974, he became a lecturer. He played cricket and football from 1970 to 1983 and fought against racism in sports.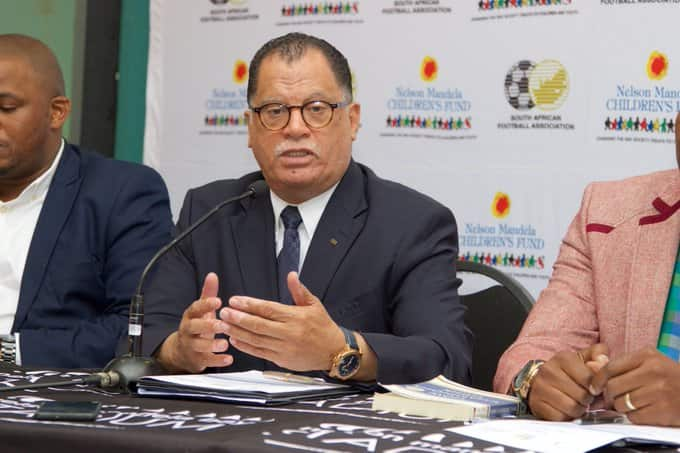 Jordaan joined United Democratic Front (UDC) and African National Congress (ANC) later on. He was the headed several football boards from 1983 to 1992. He was appointed to serve the Cape Town Olympic Bid Company as its Director in 1993. In 1990, he was elected as the chairperson of one of the ANC branches (Port Elizabeth North branch). In 1994, he won the national elections and became an ANC Member of Parliament. He served the MP office until 1997.
In 1997, he was elected as SAFA Chief Executive Officer. From 2015 to 2016, he was the Mayor of the Nelson Mandela Bay. Under his superintendence as a SAFA president, South Africa hosted the FIFA World Cup in 2010.
Since 1998, he served at various levels in FIFA, including the FIFA marketing and television board. Danny was the General Coordinator of the FIFA U-20 World Cup (former Youth World Cup), while he also worked for the FIFA Confederations Cup in 2001. In 2002, he worked for the FIFA World Cup in Korea and Japan. He became the Match Commissioner of the FIFA World Cup and joined the FIFA World Cup Organizing Committee in 2006. In 2010, he was the CEO of the South Africa FIFA World Cup.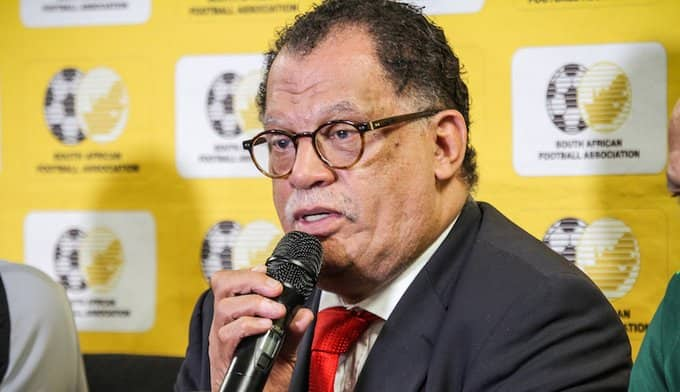 He was a member of the organizing committee of the 2010 FIFA World Cup. He was part of the organizing committee of the FIFA Confederations Cup in 2009. In 2013, he won the SAFA elections and became its president. Danny Jordaan salary has not been disclosed to the public.
Danny Jordaan family
His parents are Maxine and Alexandre Jordaan. In 2015, Danny Jordaan wife Roxanne claimed that the media was meddling in their private life. Danny's tax returns, electricity bills, and eligibility to vote were under investigation. He was also facing a bribery scandal in FIFA. He and his daughter, Luana, cast their votes during the 2016 campaigns to retain Nelson Mandela Bay.
Danny Jordaan latest news: He has been accused of abusing power in the association
Danny Jordaan SAFA president suspended all the soccer leagues until 4th April to control the spread of the coronavirus. He is also set to find a permanent SAFA CEO. In 2019, SAFA CEO, Dennis Mumble, resigned. Russel Paul became the acting CEO. Upon his resignation in November, Gay Mokoena (SAFA vice-president) replaced him. Mokoena left the position in March 2020.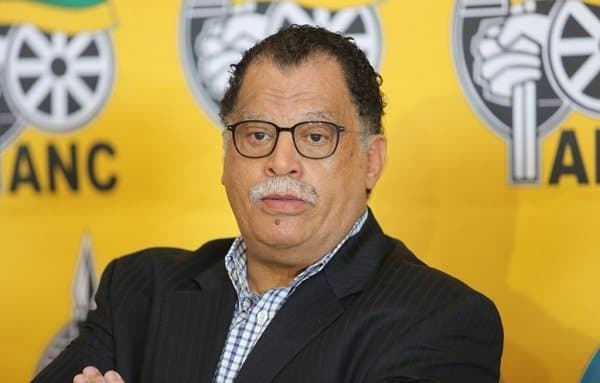 Jordaan stated that Mumble retired, but Mumble opposed the claim. The former SAFA Vice-President, Lucas Nhlapo, revealed that the two disagreed because Jordaan mismanaged SAFA finances; hence, Mumble left SAFA.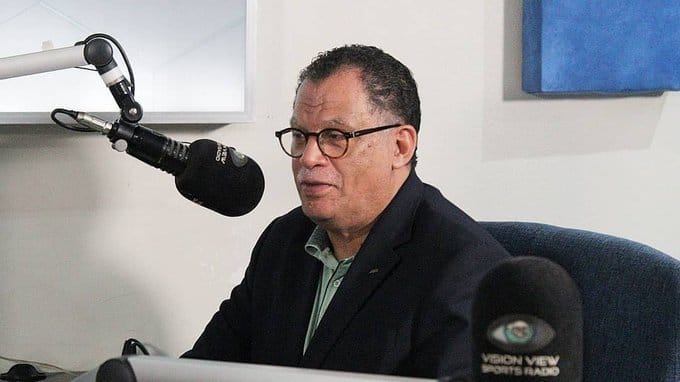 READ ALSO: Ronaldinho's case worsens as Barcelona cut ties with Brazilian legend
Who is Danny Jordaan SAFA ally amid Mumble's accusations?
Mumble assembled a document, Confidential – Governance issues at SAFA, and sent it to the Ministry of Sports for intervention. The report was to be handed over to the Sports Minister, Nathi Mthwethwa, by his advisor, Walter Mokoena. Walter accepted that he met Mumble, but he stated that he never received the document.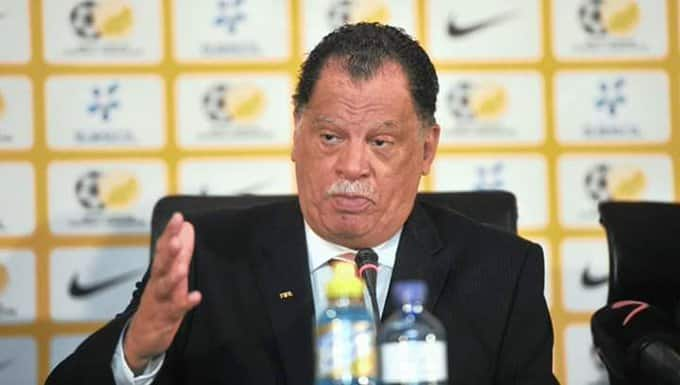 READ ALSO: Ronaldinho: Brazilian soccer legend learns new carpentry skill in jail
Where is Danny Jordaan?
Danny Jordaan and Irvin Khoza (PSL president) have teamed up to reduce the rate at which COVID-19 infection is spreading. The Minister of Sport, Arts and Culture, Nathi Mthethwa, brought the two rivals together.
Danny Jordaan rape cases
In October 2017, the singer and former ANC MP Jennifer Furgurson accused him of raping her years back. Danny denied the claims. An author narrated how he almost raped her in a hotel in Sandton. A third woman filed another rape case against him.
Danny was accused of protecting a senior SAFA official who had sodomized a male intern twice. His lawyer, Mamodupi Mohlala, stated that the allegations were a political set-up to bring him down in the March 2018 SAFA elections.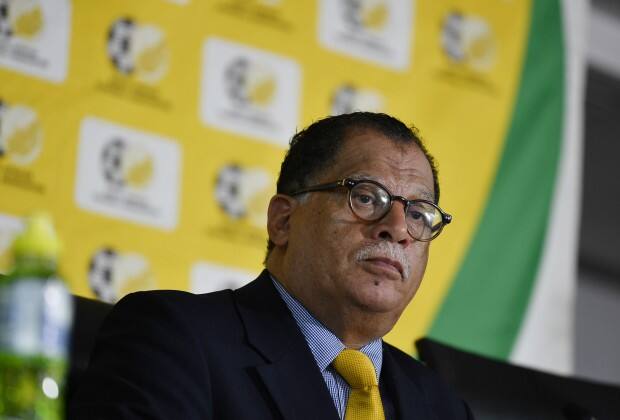 READ ALSO: Lionel Messi: Barcelona fans shun Argentine, vote Diego Maradona as club's best ever
Danny Jordaan Awards
Some of the awards that he has won are:
He received a special presidential award from Nelson Mandela in 1994 and Thabo Mbeki in 2001.
He was listed among the top 100 great South Africans in 2004.
Jordaan was given a mayoral award by the Los Angeles Mayor in Los Angeles in 2004.
Four universities granted him honorary doctorates.
There is no doubt that Danny Jordaan is one of the most controversial figures in South Africa. We are sure that more evidence and facts will be available soon about all the allegations that were recently raised up against him.
READ ALSO:
Northern Cape ANC wants to buy a soccer team with taxpayers money
Percy Tau wins 1st major European league title with Club Brugge
Amazulu's striker, Bongi Ntuli ripe for Bafana Bafana selection
Source: Briefly.co.za