Martie Allen bio: age, partner, parents, movies, TV shows, net worth
It is no longer a surprise seeing famous actors in the entertainment industry coming out to declare their sexuality. However, there was a mixed reaction from fans when Christina Kristy McNichol, a former actress, comedian, and singer, came out in 2012 that she is a lesbian. She admitted that she was in a relationship with 60-year old Martie Allen, a former television personality.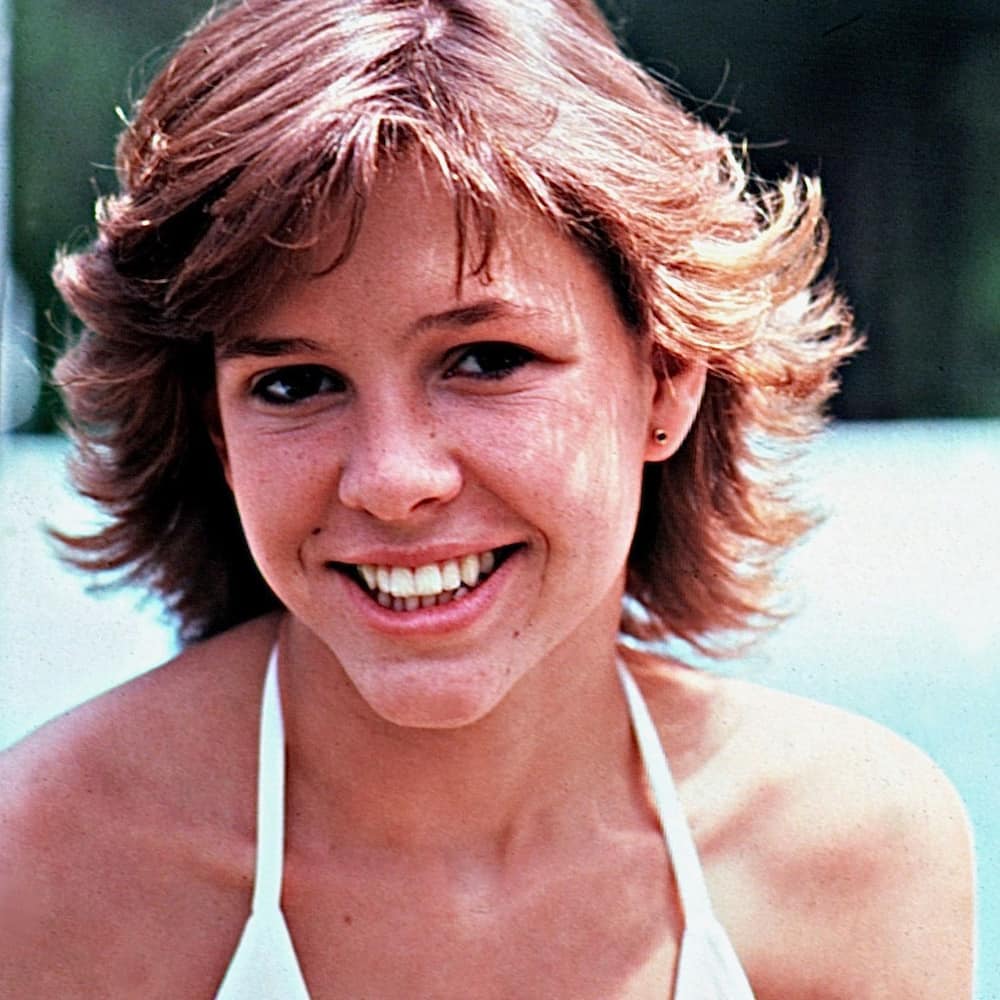 Martie Allen is best known for being the spouse of famous American celebrity Christina Kristy McNichol. Kristy attained stardom as an actress in the late 80s and has starred in several movies, including Little Darlings, Empty Nest, and Family. The lovebirds have been together since the early 1990s.
Martie Allen profile summary
Full name: Martie Allen
Date of birth: 1st of January, 1960
Place of birth: United States of America
Age: 60 years old in 2020
Nationality: American
Zodiac sign: Capricorn
Marital status: Married
Spouse: Christina Kristy McNichol
Occupation: Former television personality
Her early background
Despite being the lifelong partner of the famous retired actress and comedian Kristy McNichol, there is little or no information about Martie Allen's early years and educational background.
READ ALSO: Peter Shalulile bio: age, nationality, goals, stats, salary, cars, transfer news, profile
However, her partner Kristy is of Irish and Lebanese ethnicity. Kristy grew up in Los Angeles, California. It is reported that the former actress has a brother named Jimmy McNichol, who was a child actor.
Martie Allen's spouse started her acting career by appearing in several TV commercials with her brother Jimmy. As her reputation grew, she began starring in numerous television series. This early stint helped Kristy launch her career as a child actress.
Martie's age
Martie Allen age is currently 60 years old. She was born on the first day of January in 1960, and her zodiac sign is Capricorn. Meanwhile, she is two years older than her famous spouse Kristy. How old is Kristy McNichols now? She is 58 years old as of 2020.
Career information
Just like her early background and education, much is not known about Martie Allen career. However, it is well known that at some point in her life, she and her partner, Kristy, had similar aspirations. The 60-year-old tried to pursue a career in the movie industry but could not achieve the level of success and fame of her wife.
Furthermore, her career as a television personality did not last long, and unfortunately, there is little information about Martie Allen movies or Martie Allen TV shows. Meanwhile, Kristie's fame grew steadily during her teens and early twenties.
Who is Kristy McNichols married to?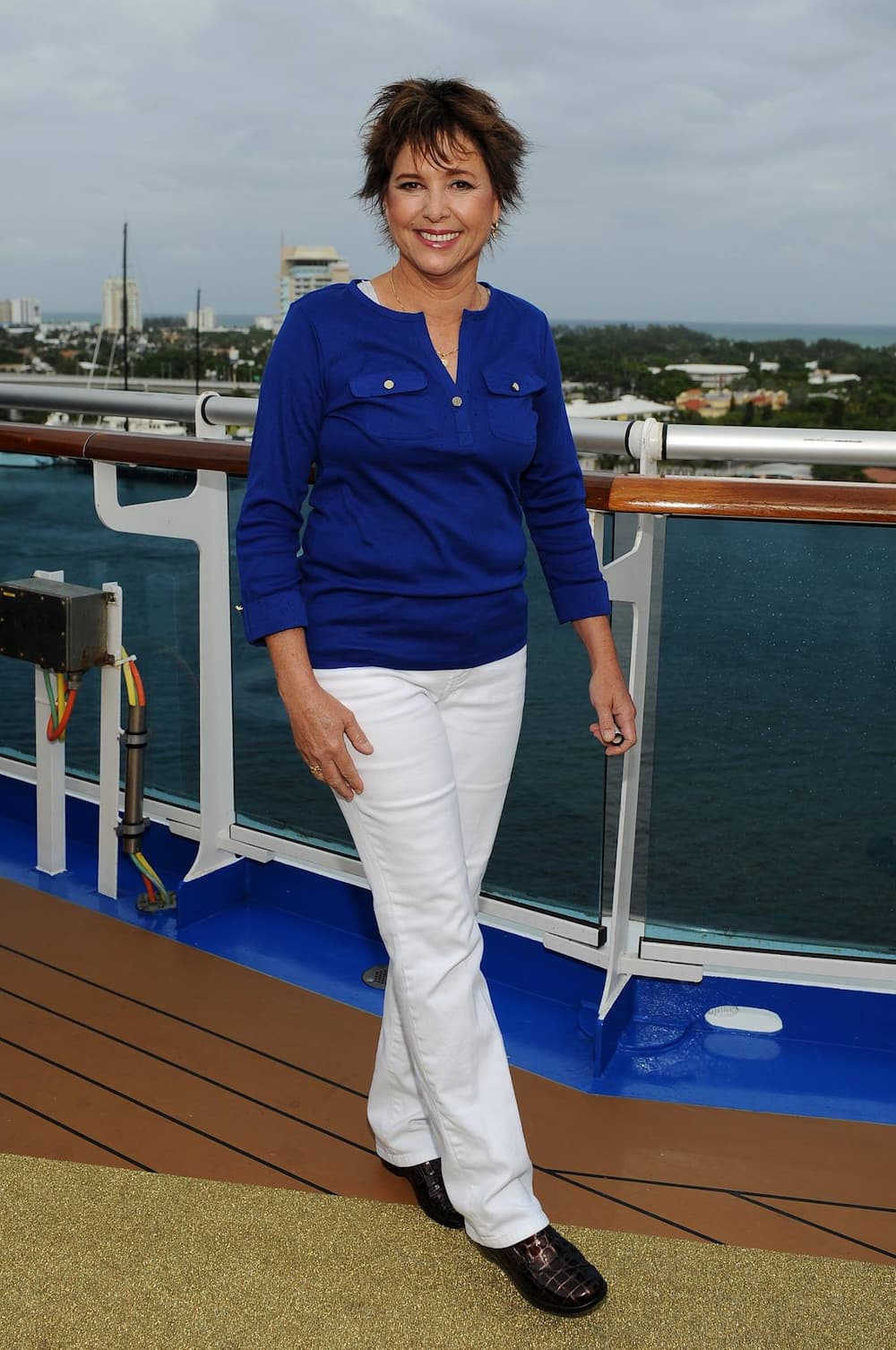 Martie Allen and Kristy McNichol have been in a relationship since 1991. The lesbian couple exchange marriage vows after dating a few years. They conducted the wedding in private, so there are not many details available on this topic.
Speaking of the current condition in their married life, they are happy and in support of each other. Nevertheless, the apparent reason for their beautiful and happy relationship is that they do not share any extramarital affairs.
The couple currently lives in the United States of America, and they maintain a low profile among their fans and the media. Furthermore, they shy away from social media and have not been found using anyone. This is another reason why there is little information about their private life.
What does Kristy McNichol do for a living?
Kristy McNichol is a famous face in the American entertainment industry. Besides acting, she is also a singer by profession. The former actress started her acting career by featuring in TV commercials.
READ ALSO: James Kotei bio: age, position, goals, skills, videos, Kaizer Chiefs, profile, latest
Afterwards, she got roles in TV series like The Bionic Woman, Love American Style, The Love Boat, and Starsky & Hutch. She eventually landed a big role as a star actress when she played the character, Letitia Lawrence, in the drama series Family in 1976.
Why did Kristy McNichol quit acting?
Despite having a successful acting career, Kristy had to quit the entertainment industry due to her mental health problems. So, is Kristy McNichol still acting? No. The beautiful actress was diagnosed with bipolar disorder. She broke the news to the public and retired from the acting world in the early 1990s.
Martie Allen net worth
According to Glamour Path, it is estimated that Martie Allen 2020 net worth is about $500,000. How much is Krist McNichol worth? As of 2019, it was reported that Martie's partner has a net worth of $7 million.
Lastly, Martie Allen pictures are hardly found on social media because she prefers to live out of the spotlight. Despite her relationship with one of the famous actress in the United States, Martie Allen still manages to maintain a distance from the media radar.
READ ALSO: List of openly bisexual, lesbian, transgender & gay actors, actresses, celebrities in South Africa
The relationship status of Martie Allen, to some fans in South Africa's entertainment industry, is not a surprise as some other celebrities in the country are either bisexual, lesbian, transgender, or gay. In a report published by Briefly.co.za, some of these people were discussed.
Celebrities like Thulasizwe "Lasizwe" Dambuza, Somizi Mhlongo, and Toya Delazy are some of those that top the list. Others have made their sexuality status open as well. Find out from the publication if your favourite actor makes it to the list.
READ ALSO:
Knox Mutizwa bio: age, parents, goals, stats, salary, Golden Arrows, profile
Cyril Nzama bio: age, wife, position, stats, house, celebration, current job, profile
Dricus Du Plessis bio: age, partner, UFC, fights, record, salary, net worth, profile
Source: Briefly News