Who is Megan Wallace Cunningham, Craig Ferguson wife?
When popular TV show host and multi-talented TV star Craig Ferguson announced his union with Megan Wallace Cunningham, fans were not so surprised. The reason is that Wallace came into the celebrity's life as his third wife. Since then, even though Craig's wife enjoys a private life, her union with the TV host has brought her under the spotlight of the media. Who is Craig Ferguson wife? It has been one of the questions most fans have been asking since the official announcement.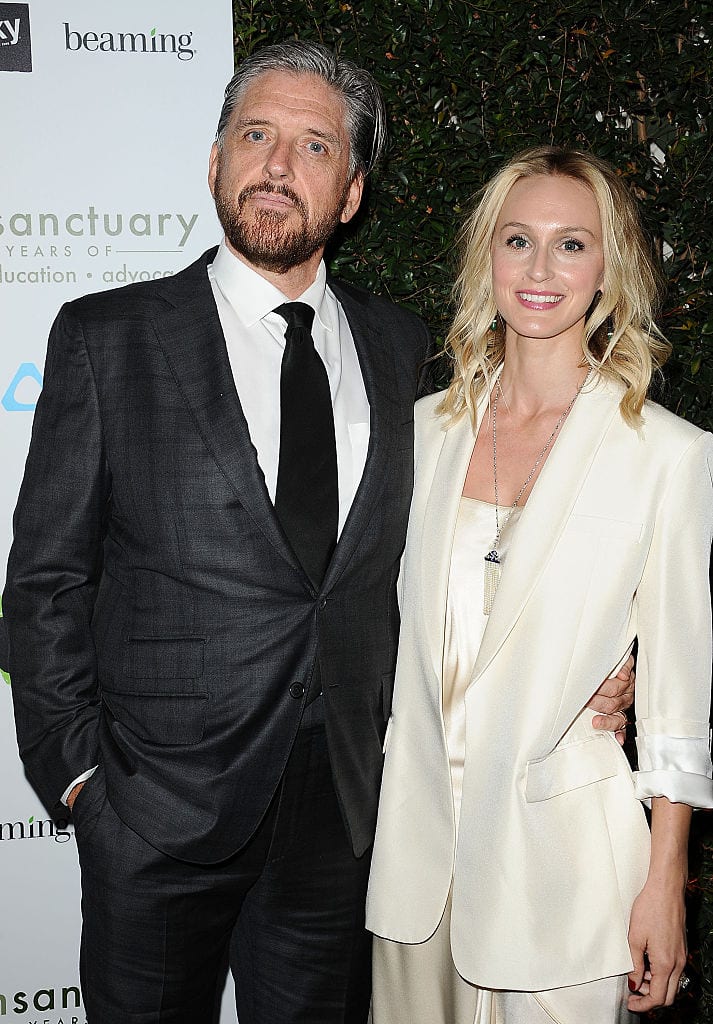 Megan Wallace Cunningham is an art dealer in America. Despite her enviable career, she does not like to interact much as she is a reserved person. More than ten years since Craig Ferguson and Megan Wallace got married, they have been enjoying their union. Discover other fascinating facts about this amazing woman in the following paragraphs.
Profile summary
Birth name: Megan Wallace Cunningham
Date of birth: 1975
Age: 45 years old
Nationality: American
Birthplace: Chester, Vermont, United States of America
Profession: Art dealer and philanthropist
Height: 5 feet and 5 inches
Spouse: Craig Ferguson
Background information on Megan Wallace
Megan Wallace was born into a wealthy family in Vermont, the United States. The family manages a successful farm. Megan Wallace Cunningham mother was a housewife, while her father ran the business. She is from John Adams's lineage, one of those who laid the foundation of the United States. On her own, she is a remarkable person.
Megan Wallace is a blonde girl with a lovely smile and the only child of her parents. She attended a local high school before going to college, where she engaged in several activities. She was a swimmer, soccer player, and horse rider.
How old is Megan Wallace Cunningham?
As of 2020, Megan Wallace Cunningham age is believed to be 45 years, although her date and month of birth are hidden from the public. This also means that when Megan Wallace Cunningham birthday celebration holds is unknown to most people.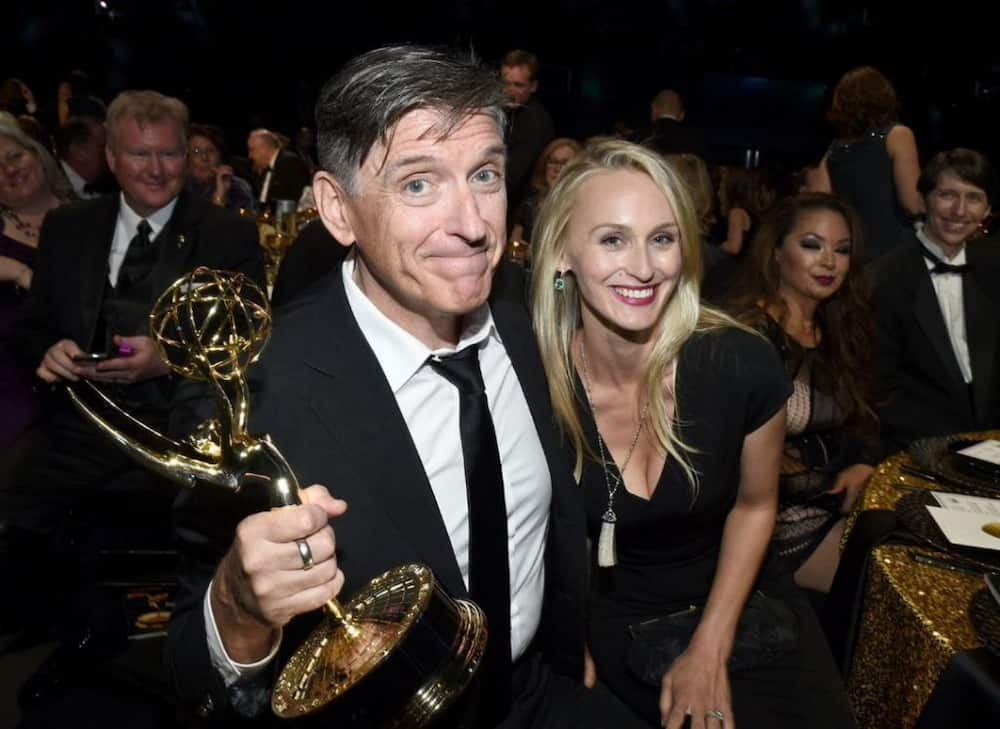 Body measurements
The American native art dealer features a slim body type. Though her weight is still unknown, Megan Wallace Cunningham height is peaked at 5 feet and 5 inches.
Career information
Megan Wallace Cunningham is one of the top celebrities in America's TV industry. She is a skilled art dealer and someone who has managed to build a successful career over the years. She launched her rewarding career not long after graduating from college.
Wallace travels to several African and European countries, and she assists survivors of natural disasters as well as the homeless.
Who is Craig Ferguson married to?
Craig Ferguson and Wallace Cunningham are married. They met at first in 2005, and they became friends. In the process, their relationship grew into a sweet romance in no time. Both grew fonder of each other and made it official on the 21st of December, 2008.
Who is Craig Ferguson? Craig is a renowned self-acclaimed writer, stand-up comedian, and actor of Scottish American descent. He is recognized for his remarkable performance as a presenter on Celebrity Name Game, which aired from 2014 to 2017. Craig has also hosted several other television shows, including Late Late Show with Craig Ferguson and Join or Die with Craig Ferguson.
He was born and bred in Glasgow, Scotland. From there, he moved to the United States in search of better prospects. Megan's spouse became a citizen of the United States in 2008. His works as an actor include Born Romantic, Saving Grace, the Ugly Truth, Life Without Dick, and Vampire Bats, among others. Then, as a writer, he has authored many books such as American on Purpose and Between the Bridge and the River.
Craig Ferguson and Megan Wallace-Cunningham's engagement was celebrated as a private, yet exquisite ceremony in Chester, Vermont, inside the bride's family farm. After that, they kept their marriage secret from the press. However, Craig is not a stranger to love and marriage. Before getting married to Wallace, he had been engaged twice to Anne Hogarth and Sascha Anderson, a German writer and artist, though both ended in a divorce.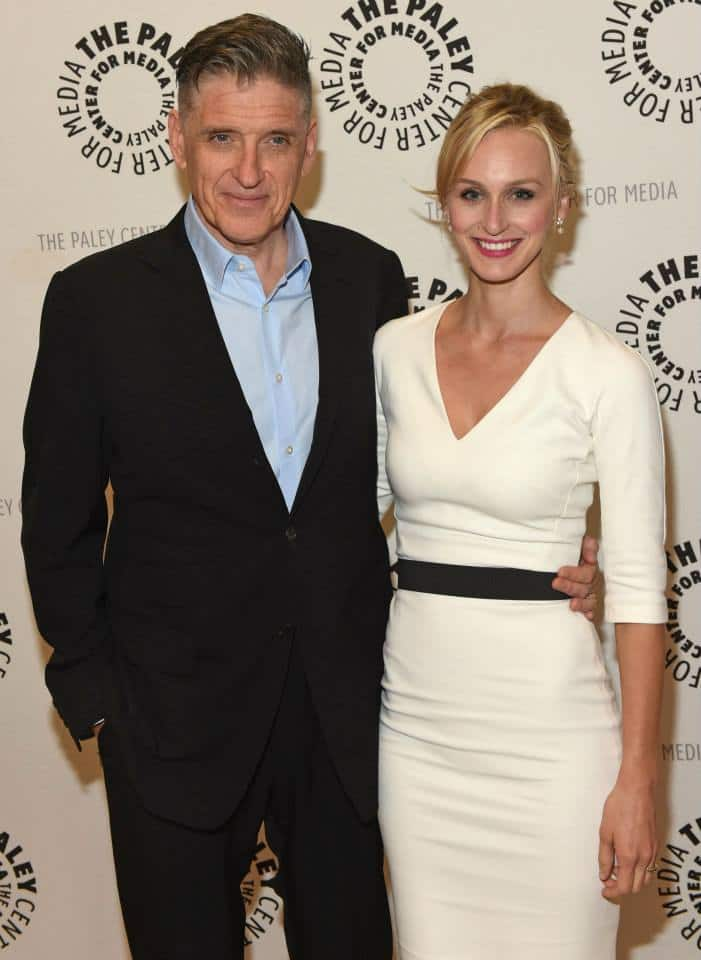 His first marriage lasted for three years, while his union with Sascha crumbled in 2004. He had a child with Sascha Ferguson named Milo Ferguson. Presently, the couple enjoys themselves in a well-furnished home as Megan takes responsibility for Craig's first child as a stepmother. Nevertheless, she also has a child with Craig by the name Liam James Ferguson. Since they started their lives together, there has not been any rumours of divorce.
Net worth
Currently, Megan Wallace Cunningham net worth is still under review and cannot be peaked at a specific amount. However, her fiance boasts of an estimated net worth of $30 million, which makes him one of the richest TV show hosts.
Megan Wallace Cunningham enjoys her relationship with the love of her life. Even though she shies away from the media as much as possible, her union with the television host, Craig, will not allow her to move away totally from the spotlight.
READ ALSO: Prisca Mupfumira bio: married, education, qualifications, house, profile, contacts
Recently, Briefly.co.za shares some important facts on the personal life and career of Prisca Mupfumira, a seasoned Zimbabwean politician, who once served as a minister of labour, public service, and social welfare. She was also the minister of tourism and hospitality industry.
Unfortunately, Mupfumira got heavily implicated in a corruption scandal that rocked the country while serving as a minister in July 2019. Consequently, she got fired from her position on the 8th of August, 2019, due to her involvement in the case, and has since been facing the law. There are lessons to learn from her life as you read through her story.
Source: Briefly News