Adam F. Goldberg's bio: age, Sarah Goldberg, net worth, movies, career
Who is Adam F. Goldberg? Many know him from his well-known work in creating and running the TV series The Goldbergs. He is an outstanding American film and television producer and also a writer. How about delving into the details about his career, life, and many other things you may not know about him?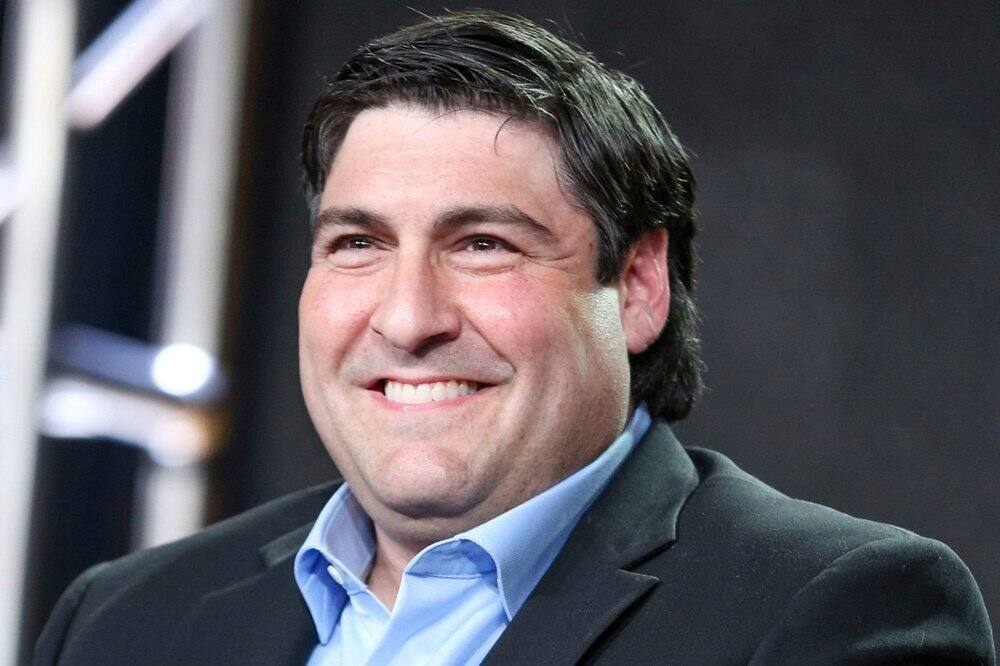 Adam F. Goldberg started nurturing his talent when he was young, which allowed him to create a name for himself. His work within the entertainment industry has been impeccable. Find out more about him and the Twitter feud he had with an actor.
Adam F. Goldberg profile
Name: Adam Frederick Goldberg
Birthdate: 2nd April 1976
Age: 44 years as of 2020
Nationality: American
Birthplace: Philadelphia, Pennsylvania
Occupation: Film and television producer, writer
Parents names: Beverly and the late Murray
Siblings names: Eric and Barry
Adam F. Goldberg wife name: Sarah Goldberg
Early life
Frederick was born in Philadelphia, Pennsylvania, on 2nd April 1976. He was born into a Jewish family as the youngest of three brothers, Eric and Barry. His talent began to show at a very early age. He managed to produce his first play in 1992 at the age of 15 years. The play went by the name Dr Pickup.
Frederick schooled at the William Penn Charter School, where he graduated in 1994. He went on to pursue his education at New York University. He graduated with a double major in film and dramatic writing.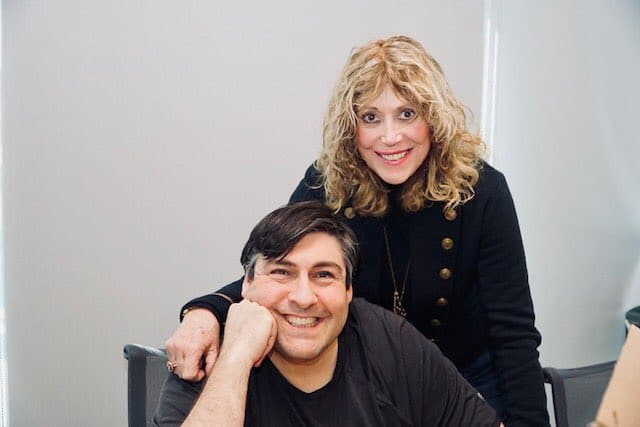 Career
By the time Frederick reached 19 years old, he had written over 50 plays performed countrywide. Early exposure to show business allowed him to establish a career in film making and writing.
Screenwriting
Frederick landed his first job in writing comedy in 2003 for the sitcom Still Standing. After his stint on the sitcom, he developed a screenplay for Fanboys. Other Adam F. Goldberg movies accredited to his screenwriting include Aliens in the Attic, The Muppets and How to Train Your Dragon.
Television
Television has been an area in which Frederick has also excelled. He has been part of shows like Breaking In, Aliens in America, Secret Girlfriend, The World. At some point, Frederick was also a producer on NBC's Community. In 2012, he got a pilot to shoot an autobiographical show about his family going by the name How the F--- Am I Normal?. The show got picked up by ABC, which came with a title change to The Goldbergs. He also co-created a spinoff for the series on ABC titled Schooled.
Adam F. Goldberg family
Family to Frederick involves his relationship with his wife, Sarah Goldberg. The pair met in 1992 in a theatre program when he was 16 years. Later the two got married, with details of their relationship and wedding under wraps. The couple has no children. Sarah is a therapist, and together they seem to be living a happy life.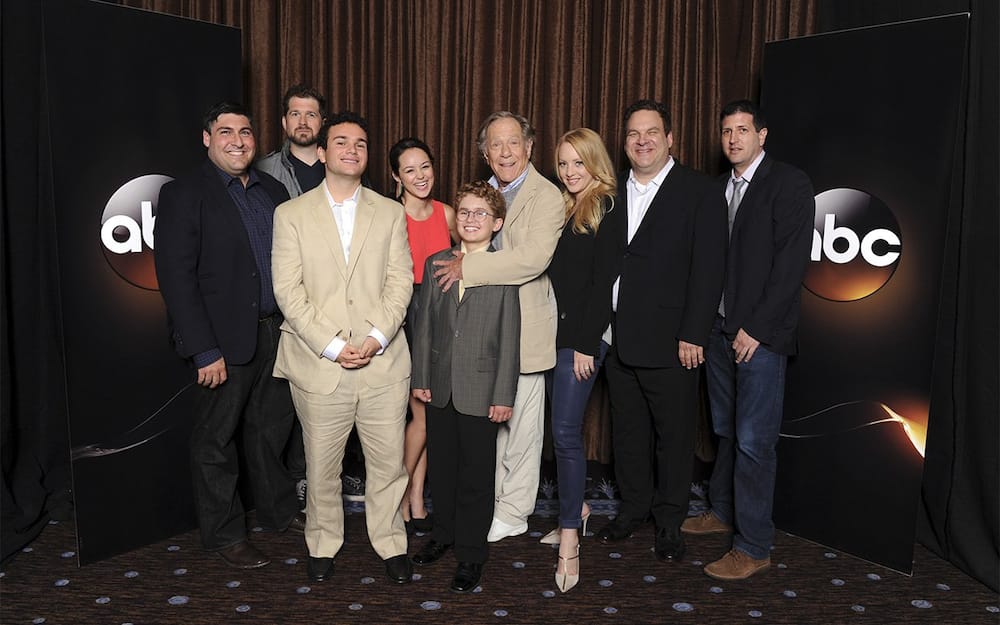 Adam F. Goldberg net worth
Over the years, Adam has managed to make a name for himself. Though he keeps his salary out of the public eye. As of November 2020, his estimated worth was no less than $15 million. He has a broad fan base and an astounding net worth.
Frederick awards and achievements
Adam was the awardee of thе 1995 Аnnе М. Каufmаn Еndоwmеnt Аrtѕ Аwаrd іn thе Nаtіоnаl Fоundаtіоn fоr thе Аdvаnсеmеnt іn thе Аrtѕ рrоgrаm fоr Рlауwrіtіng. He also was the winner for thе Рhіlаdеlрhіа Yоung Рlауwrіghtѕ Fеѕtіvаl fоr his play Dr Рісkuр.
In 2017, Frederick was honoured and appreciated by Philadelphia Mayor Jim Kenney. The appreciation was for his show.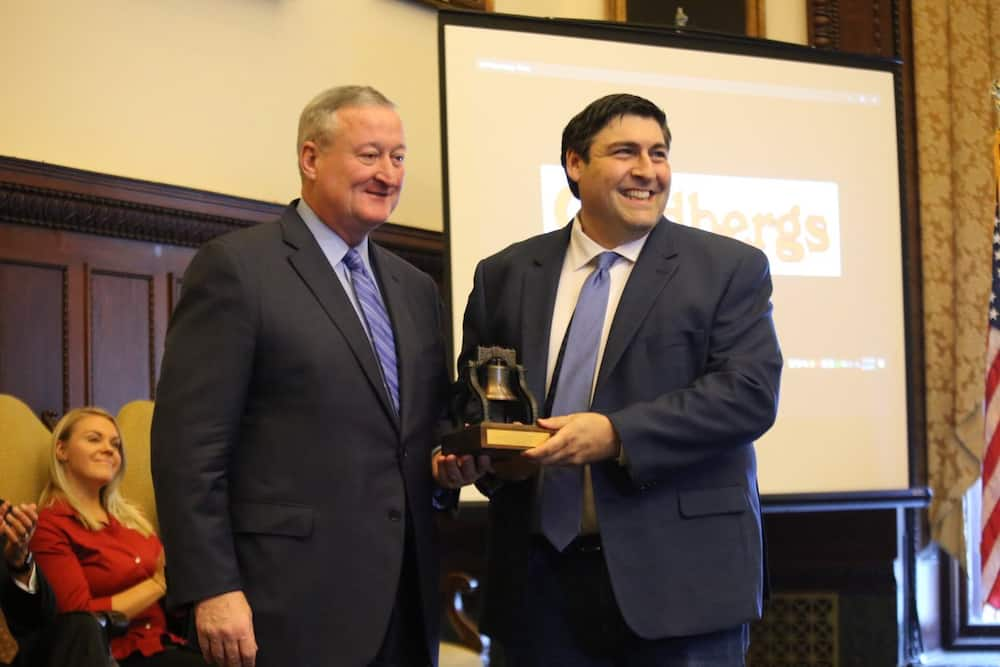 Goldberg latest news
In 2015, there was a Twitter feud involving Frederick and actor Adam Goldberg. The feud arose when the actor took to Twitter, saying he was over with confusion with the producer due to their similar names. Though there were a few back and forths on the matter, the two did not speak about it face to face.
In 2020, Adam and Uncle Louie launched challenge coins with the Garbage Pail Kids. Licensed by Topps, the coins sold out quick and honoured famous Garbage Pail kids such as Nasty Nick.
Goldberg social media
Adam F. Goldberg Instagram account does not exist, but he has the following social media accounts:
Frequently asked questions
Frederick has been on the entertainment line for a long time. He is most especially known for his childhood and family-based series The Goldbergs. The series is based in the 1980s and also is a childhood version of his life. Currently, in 2020 it got renewed for its 8th season.
Who plays Adam F. Goldberg's?
Sean Giambrone, born on 30th May 1999, is an American actor and voice actor. He has been part of the series' cast since its beginning in 2013, portraying the younger version of the show's creator, Adam.
Does Adam F. Goldberg's really have a sister?
In real life, the show creator Adam does not have a sister. He has two brothers by the names Eric and Barry. However, in the series, there is a daughter called Erica, who is Adam's sibling.
Why did Adam F. Goldberg's change Eric to Erica?
Though Adam does not have a sister by the name Erica, he has an older brother named Eric. According to Frederick, he saw more stories coming from having a daughter in the family. For the character Erica, Adam took his brother Eric's characteristics and placed them as the personality, Erica.
Where did Adam F. Goldberg's go to college?
Frederick pursued his university education at New York University. He completed his university education in 1998 and finally graduated with an outstanding double major in film and dramatic writing.
Those are all the facts on Adam F. Goldberg, the talented boy who pursued his dreams to achieve great heights. He is truly inspiring.
READ ALSO: Maliele Vincent Pule bio: age, wife, stats, salary, cars, house, Bafana Bafana, profile
Briefly.co.za recently did a biography of the footballer Maliele Vincent Pule alias Shuffle. He is a talented South African soccer player who currently plays for the Orlando Pirates and Bafana Bafana. The footballer who made his debut in football in 2014 has been successful at it to date. His skills keep him in a position to allow a legend in the making. Get to know more about him here.
Source: Briefly News