Legacy Teasers for March 2021: Experience the thrills and spills
The Legacy series is one of the latest soaps set in modern South Africa. It is fast becoming the fans' favourite due to the intriguing plot and themes that make up the entire series. What is James doing to keep Felicity under his stronghold and control? Is Petra really smart enough for the kind of decisions she makes? The Legacy teasers for March 2021 will help you whet your appetite before the daily broadcast of the series's scintillating episodes.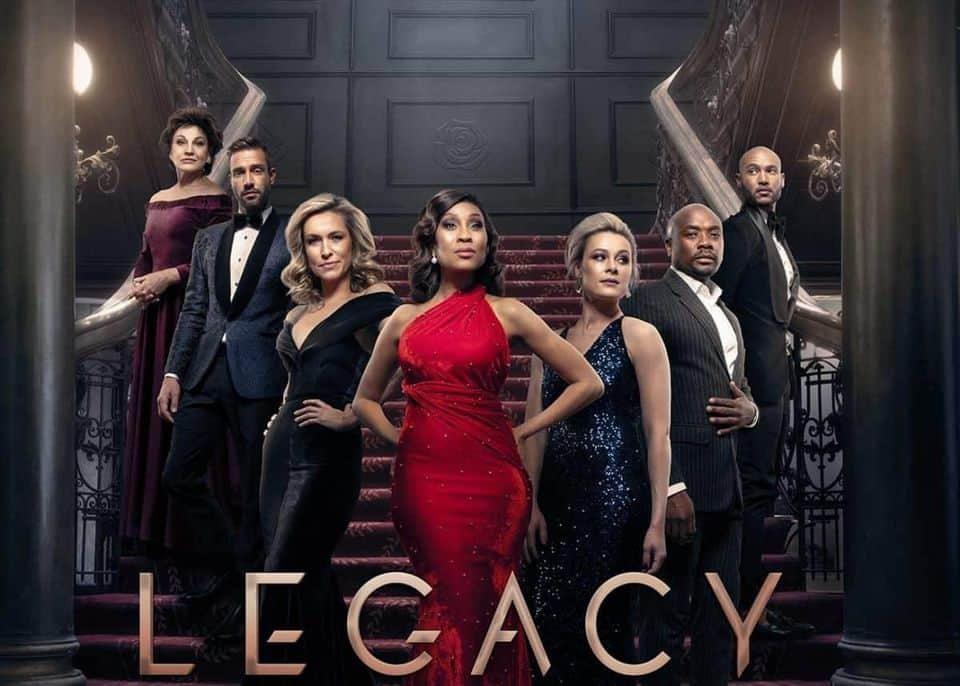 The Legacy plot is centred around the human struggle to attain power at all costs while disregarding morality in the process. It is the typical struggle between character and power. However, various subplots uphold the series' central themes, including betrayal, love, deceit, and secrets. This series' social themes will allow viewers to see people's real personalities when the stakes become high. Sometimes, you can not tell what you will do in certain situations until you experience them yourself. The show discusses this and more, with a promise to be a great watch.
Legacy teasers March 2021
Since this television series premiered, it is becoming a must-watch for many soapie lovers. How did James succeed in feeding Felicity with dishonest ideas of rumours and betrayals, and what will be the effect of his actions? Get a sneak peek from the soapie's teasers below.
Episode 93 – Monday, 1st of March, 2021
Title: Father and Son Issues
When the new employee at Legacy begins to rub off on the rest of the staff in an excellent and impressionable way, a new plot is expected. Felicity's weaknesses seem to be known to James, who takes no chance to ensure he uses them to benefit his motives.
Episode 94 – Tuesday, 2nd of March, 2021
Title: Laws of attraction
James and Charlie appear to be allies trying to create a superficial sense of friendship with Felicity. Unknown to them, there is someone in the family who suspects their actions and plans to thwart them.
Episode 95 – Wednesday, 3rd of March, 2021
Title: A tale of two manipulators
Legacy employees, Petra and Sanele, work tirelessly to earn Sims' favour. James becomes very successful in feeding Felicity with dishonest ideas of rumours and betrayals.
Episode 96 – Thursday, 4th of March, 2021
Title: Hook, Line, and Sinker
Felicity becomes so drawn in James' deceitful games and makes one of the most powerful decisions in her entire existence. Hopefully, it is worth it. Petra and Sanele convince Sims with their big idea, and he, in turn, tables it at a board meeting.
Episodes 97 – Monday, 8th of March, 2021
Title: Baby did a bad, bad thing
Felicity's decisions get her into a bit of trouble, and she has to face the music. Stefan is curious about the happenings around him and decides to work towards unravelling them. Petra's idea presented to the board members blossoms into a big project, but there appears to be a conflict of interest between Sims and his father.
Episodes 98 – Tuesday, 9th of March, 2021
Title: Dream Team
Felicity's youngest sister, Lexi, seems to be aware of the secrets she keeps and advises her on the consequences of such when it eventually becomes open to all. The duo of Petra and Sanele works their way to be recognized as heroes and valid Legacy business members. A win for them or not?
Episode 99 – Wednesday, 10th of March, 2021
Title: Invisible Potgieters
Stefan has a near-death experience. His sister, Petra, and Sanele, become celebrities around the Legacy investments.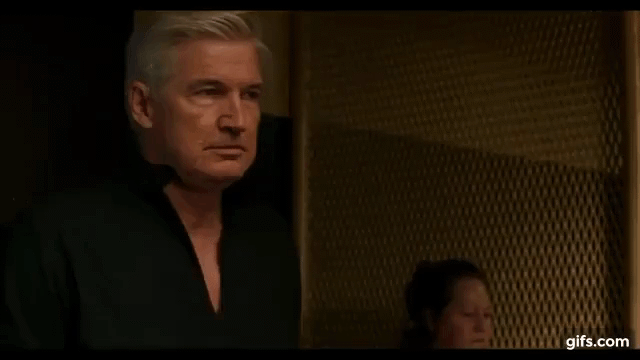 Episode 100 – Thursday, 11th of March, 2021
Title: Now you see me
James' hold on Felicity seems to be slacking, and he asks to meet and discuss new plans of reversing the situation with his ally, Charlie. Sanele and Petra will soon receive the biggest shock of their lives.
Episodes 101 – Monday, 15th of March, 2021
Title: Taken
Again, Petra and Sanele seem to be in more trouble after Sims gets the chance to explain the whole situation. Felicity will have to deal with family issues as things are beginning to go sour.
Episodes 102 – Tuesday, 16th of March, 2021
Title: The price you pay
Like most people, Petra is not immune to the heart's affairs, and she begins to develop deep emotions for a new male employee at Legacy even though her friends and family are not in support. As a result of the fraudulent activities observed in the establishment, the family decides to hire a private investigator.
Episodes 103 – Wednesday, 17th of March, 2021
Title: Laws of attraction
In this episode, Sims breaks his loved ones' hearts with the revelation of some of his actions. The kidnapping mystery unravels, and the culprit is exposed, but the victim is still in danger.
Episodes 104 – Thursday, 18th of March, 2021
Title: Righteous fury
Petra continues to go against everyone's advice. This time, she pays no attention to Sanele's warning about her plan to expose the enemy who used to be a friend. Stefan takes the chance to restore his goodwill in the Legacy family by rising to the occasion created by Petra's outburst.
Episode 105 – Monday, 22nd of March, 2021
Title: Divide and conquer
After Petra's shocking revelation at the board meeting, it is not certain if she recovers from the effect of the emotional explosion. James uses the opportunity created by Felicity's emotional distance from her family to worm his way into her life again. He is there for her.
Episodes 106 – Tuesday, 23rd of March, 2021
Title: Second Chances
James continues to play the role of a puppeteer, using Charlie and Felicity as his puppets. He convinces Charlie to bring up a discussion with Felicity. He knows the information will affect her emotions. Felicity's heart becomes the necessary tool in Charlie's game. Sanele does everything possible to distance herself from any trouble that may arise from Petra's disobedience and failure to heed her warnings.
Episode 107 – Wednesday, 24th of March, 2021
Title: Choosing your battles
Felicity's loyalty is out to test; she needs to choose between her immediate families. Finally, Petra will have to face the repercussions of her actions and what it portends for her future.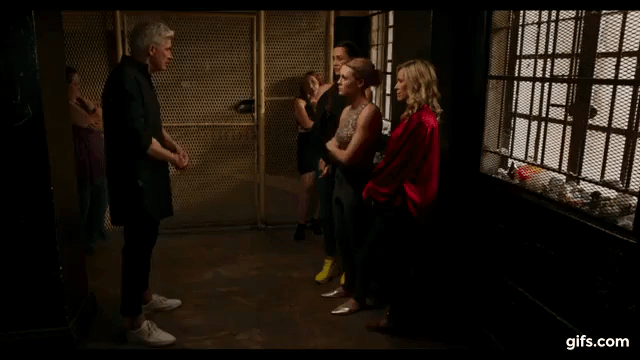 Episode 108 – Thursday, 25th of March, 2021
Title: Desperate Times
James meets his match as Angelique and Gordon receive a third party's support to help checkmate his devious plans. James continues to play mind games with Felicity.
Episodes 109 – Monday, 29th of March, 2021
Title: Lie of the land
Petra will make one of the biggest decisions in her life. She has to choose between her family and her future. James' hold on Felicity becomes even stronger, leaving Stefan, Angelique, and Gordon more worried.
Episode 110 – Tuesday, 30th of March, 2021
Title: Home is where the heart is
In today's Legacy soapie episode, Petra's family members are thrown into a sad state after she reveals her plan to them. On the other hand, James is licking his wounds as his foolproof plan is demystified and made to fail.
Episode 111 – Wednesday, 31st of March, 2021
Title: Last ditch efforts
Petra chooses to follow her future and the opportunities that lie therein. In the course of doing this, she meets a guy whose perception of the world wows her. Meanwhile, Stefan tries hard to unravel the foul play he suspects in the price family.
Petra
Petra and Sanele have a big idea that wows the Legacy board. Petra begins to develop deep emotions for a new male employee at Legacy. She is confronted with the consequences of her actions, and she has to choose between her family and her future.
Felicity
Felicity goes through a lot of emotional trauma in her quest to attain power at all cost, especially when her path crosses with James. She becomes so drawn in James' deceitful games that she makes one of the most powerful decisions in her life. This decision leads to some troubles.
The Legacy teasers, so far, must have given you a taste of what to expect as the events unravel in each episode. As the series airs on M-Net at 19h00 from Mondays to Thursdays, learn about how power tussles can break a family with the elements of betrayal and deceits germinating and getting hold of the hearts of members who used to live cordially before the stakes increased.
READ ALSO: Isono Teasers: March 2021
Check out the latest highlights of Isono teasers for March 2021. As published on Briefly.co.za, the article explains how Gabriel makes peace with the people around him and how he tries to embrace his new life. Also, find out how his numerous attempts to avoid Abednego do not bear fruits.
Source: Briefly News