Kelley Phleger age, height, wedding, socialite, profile, net worth
Kelley Phleger is married to an American celebrity named Don Johnson. He is an actor, film director, producer, singer, and songwriter. Although she is a socialite and a kindergarten teacher, people do not know much about her. She is popularly identified as Don Johnson's wife.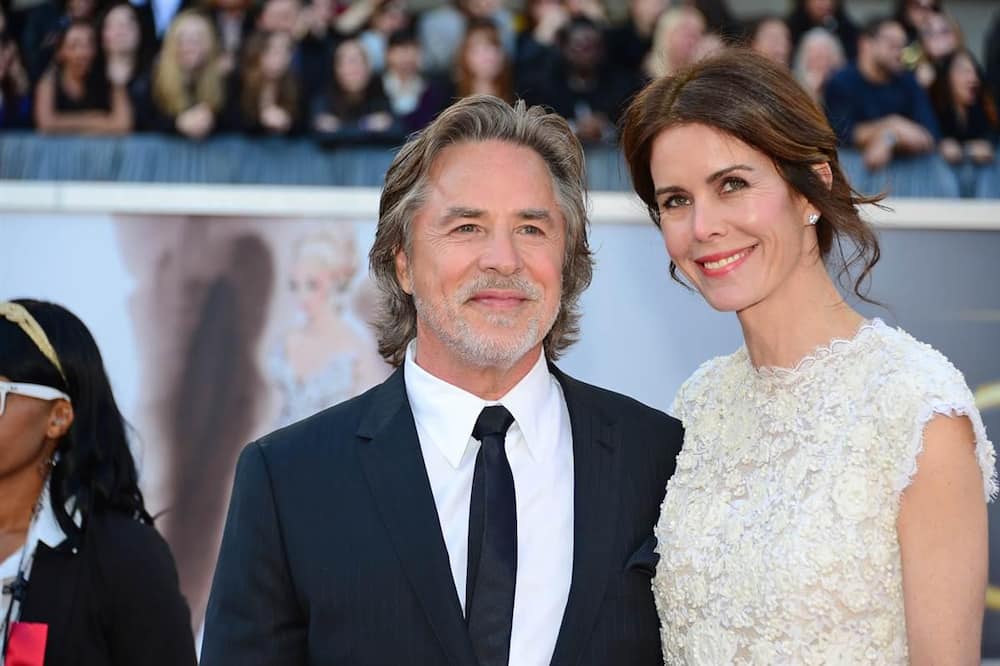 Kelley Phleger's husband's famous works include the 1980s Golden Globe award-winning series named Miami Vice, where he acted as James "Sonny" Crockett, and the 1990s series called Nash Bridges. Don Johnson married five times and broke the hearts of many women before meeting Kelley. On the other hand, Kelley was Governor Gavin Newsom's long-time girlfriend.
Kelley Phleger profile summary
Full name: Kelley Phleger
Date of birth: 22nd June 1969
Place of birth: San Francisco, California, USA
Age: 51 years old
Career: Teacher and socialite
Nationality: American
Marital status: Married
Children: 3
Height: 5 feet 7 inches
Hair colour: Dark brown
Kelley Phleger Instagram: kelley.johnson
Kelley Phleger biography
Kelley Phleger age is 51 years old as of April 2020. She was born and raised in San Francisco, California, USA, in 1969. Kelley Phleger birthday is on 22nd June. How tall is Kelley Phleger? Kelley Phleger height is 5 feet 7 inches.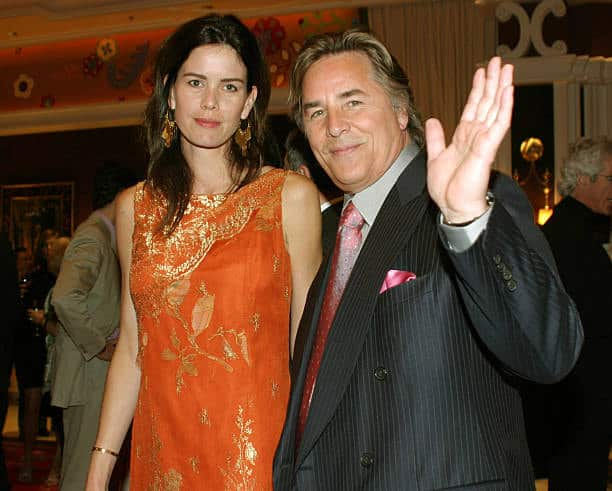 Kelley Phleger's education and career
She went to Urban High School, earned a bachelor's degree from the University of California, Berkley, and worked as a Montessori school teacher. Moreover, the beauty leaves a reputable professional record in multiple schools she works for. She is currently working in a renowned school in Los Angeles.
Net worth
Besides Kelley Phleger socialite's classy looks, beauty, and intelligence have seen her become a self-made independent woman. She does not entirely depend on her husband financially. Furthermore, she is a dedicated philanthropist associated with multiple NGOs that support the homeless and other underprivileged society members, especially the children. Kelley Phleger net worth is part of Don Johnson's $45 million net worth.
How did Don Johnson meet Kelley Phleger?
Don Johnson met Kelley Phleger at San Francisco's mayor's birthday party. The mayor's name was Willie Brown. Don was shooting the Nash Bridges series as a San Francisco cop. He noticed a statuesque brunette looking like a woman of substance at the party and approached her.
Wedding
Don Johnson and Kelley Phleger wedding happened on 29th April 1999. Ann and Gordon Getty prepared a surprised wedding for the duo in their Pacific Heights mansion. The guests were taken aback when the black-tie event they were invited turned into a marriage ceremony. Ann decorated her home with silk and hand-painted butterflies. Actor Robert Wagner was Don's best man, and Mayor Willie Brown presided over the civil ceremony.
Don Johnson and Kelley Phleger's children
Kelley Phleger and her spouse have two sons and a daughter. Their names are Grace Atherton (28th December 1999), Jasper Breckenridge (6th June 2002), and Deacon (29th April 2006). The couple co-owns a $14.9 million ranch in Hillsborough Township, Colorado, where the family resides.
Don Johnson's ex-wives and relationships
Three of Don's marriages ended within days. His first two wives were a dancer and a wealthy "bimbo." He also lived with a groupie named Pamela Des Barres in the early 1970s before meeting a 14-year-old Melanie Griffith, Tippi Hedren's daughter. Tippi Herden acted with Don in the Harrad Experiment film.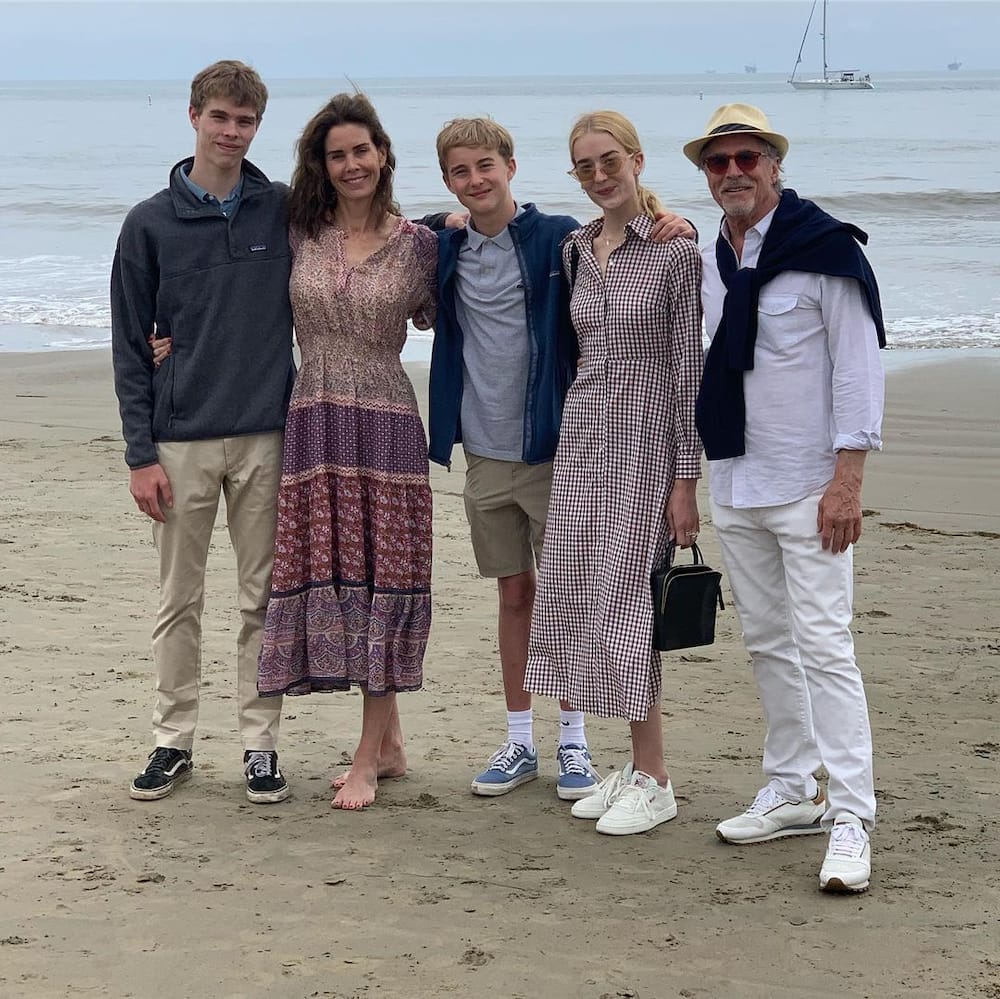 Don and Melanie moved in together in a Laurel Canyon rented apartment when she turned 15, got married in January 1976 when she was 18 years old, and divorced in November the same year. Their reunion bore a daughter named Dakota Johnson on 4th October 1989. The couple remarried but split for good in 1996.
In 1980, Johnson dated Sally Adams, actress Nicollette Sheridan's mother. He met the ex-Warhol model, Patti D'Arbanville, and lived with her from 1981 to 1985. They got a son named Jesse Wayne Johnson on 7th December 1982 but never got married. The actor was in a relationship with other women, but he finally decided to settle on Kelley Phleger in 1999.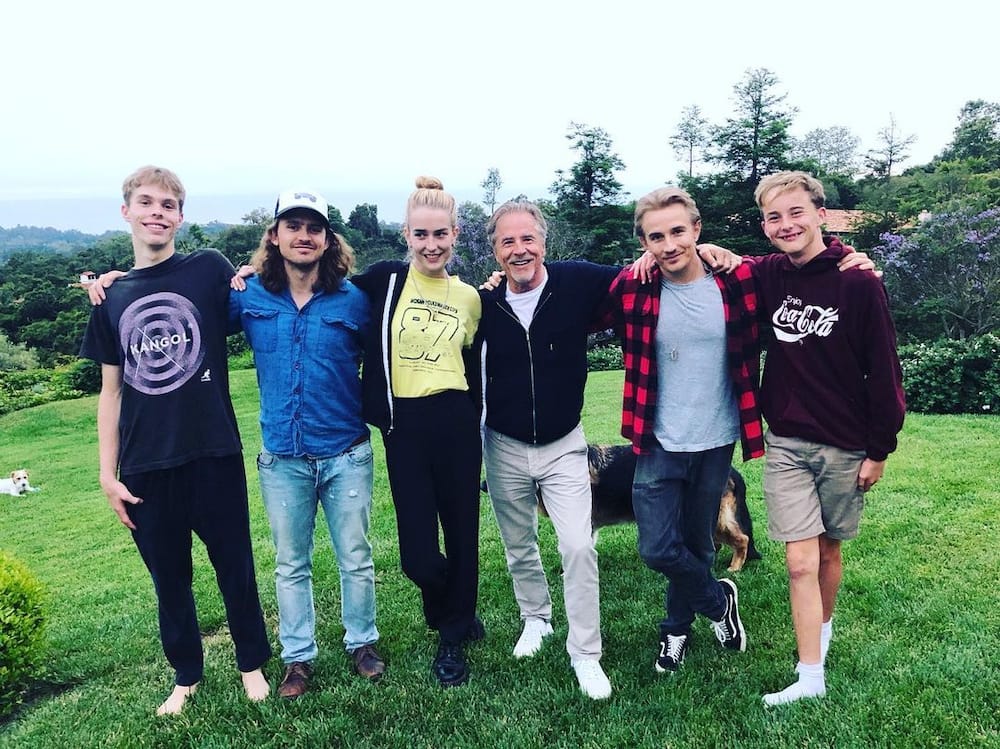 Kelley Phleger is the only woman the actor decided to change for because no one believed he would ever settle down and build a family. Now, the couple has great children and enjoys their life.
READ ALSO: Michael Moore net worth, age, movies, Rumble, podcast, shows
Briefly.co.za shared the life of America's boldest journalist named Michael Moore. His documentaries hold America's government and corporations accountable for their irresponsible ad selfish actions. Millions of Americans support his activism ideas while others claim he is controversial. Nevertheless, he continues to fight for the rights of vulnerable Americans.
One of his documentaries criticized President George W. Bush for attacking Iraq in response to the al-Qaeda terrorist activities. Another one led to his hometown's governor and other state officials' arrest when many people died from consuming water contaminated with lead. How did Moore build a $55 million filmmaking empire without attending filming classes? Read on to find out.
Source: Briefly.co.za