Meleasa Houghton age, birthday, children, career, worth
Meleasa Houghton is among the best female American gospel singers. The one-time Grammy-nominated singer is known for various songs such as How Awesome Is Our God, Alpha And Omega, and To Worship You I Live. Also, she is popularly known for being the ex-wife of singer-songwriter Israel Houghton. Over the years, many people have been yearning to learn more about her life.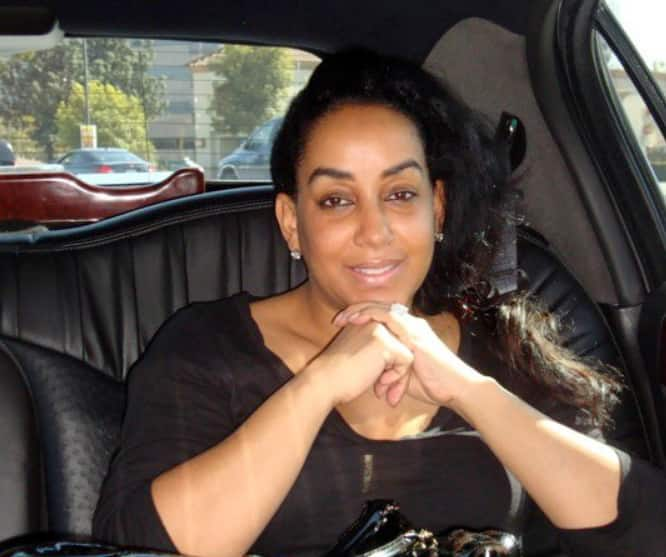 Meleasa is among the few Christian singers whose music has been uplifting many people's souls across the globe. Primarily, she uses her music to preach the word of God, something that is rare nowadays.
Unlike her, most gospel singers tend to focus more on fame and wealth than spreading the gospel. In the long run, they end up quitting or converting to other genres. However, that has not been the case for Meleasa. She has been in the scene, professionally, for over two decades.
Meleasa Houghton profile summary
Birth name: Meleasa Houghton
Date of birth: 1st March 1964
Place of birth: United States
Age: 57 years old (as of 2021)
Children: Mariah, Sonny, and Lillie Houghton
Spouse: Israel Houghton (1994–2016)
Instagram: @meleasahoughton
Occupation: Gospel singer
Nationality: American
Meleasa Houghton bio
The singer was born on 1st March 1964 in the United States of America, meaning she is an American national. Like some famous singers, she prefers to keep a low profile when it comes to personal issues.
It is impossible, therefore, to establish much about her parents and siblings. Based on the pictures available on her Instagram page, she has two siblings. But their names and professions remain a mystery because she hardly talks about them.
She was brought up in a Christian family. Perhaps, this was the reason that drove her to become the notable gospel singer she is today. Her musical journey started way back in her early years. In other words, she was already a good singer even before she met her ex-husband, Israel Houghton.
How old is Meleasa Houghton?
Meleasa Houghton age is 57 as of 2021; she was born in 1964. Meleasa Houghton birthday takes place on the 1st of March.
Music career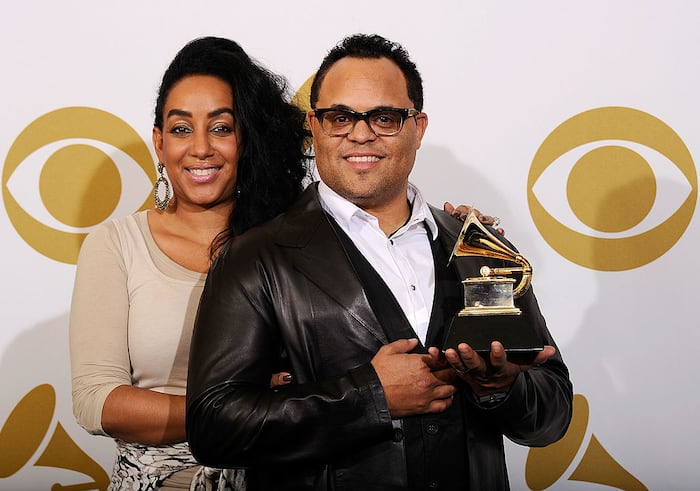 Meleasa began her music career in 1990. However, she took a while to make it to the limelight. Professionally, she entered the scene in the early 2000s, after she met Israel Houghton, her ex-husband who had visited her church at Pittsburgh in Pennsylvania. She debuted with his band known as Israel and New Breed.
After joining the band, Meleasa Houghton singing career started to capture many people's hearts, especially in the US. The majority of her fans loved her magical voice and talent. Together with the band, they have worked on numerous projects.
Meleasa Houghton music has, undoubtedly, been uplifting to many across the globe. Her role as a leading vocalist saw the band release some of the greatest gospel hits.
In 2015, she was nominated by the Grammy Awards for the Best Gospel Performance/Song (How Awesome is Our God). Unfortunately, she did not win the award. In the same year, the song won the Traditional Gospel Recorded Song of the Year during the 52nd Annual GMA Dove Awards.
How rich is Meleasa?
Meleasa has been in the gospel music industry for over two decades. She has been among the most influential singers of the Israel and New Breed band. Based on various sources, Meleasa Houghton net worth is guestimated to range between $4 million and $8 million.
This amount is allegedly inclusive of the divorce compensation she received from her ex-husband. According to Celebrity Net Worth, Israel Houghton net worth is $8 million. As per law, she was entitled to half of Israel Houghton's wealth, including their house.
Marriage, divorce, and parenting
The singer is a loving and caring mother. She was previously in a marriage that lasted for over 20 years. Sadly, it ended due to infidelity. So, who was Meleasa Houghton husband? The 57-year-old was married to Israel Houghton between 1994 and 2016.
The ex-couple decided to call it quits after failing to resolve their marital issues. According to Israel's lengthy statement, they had tried to solve their issues for almost five years in vain. He confessed that he was the reason why the marriage ended.
He was involved in an affair with Adrienne Eliza of The Real talk show. The two have since married each other Where is Meleasa Houghton now? She is staying with her kids in the US, and she is single. By the look of things, she is busy with her music career and taking care of her kids.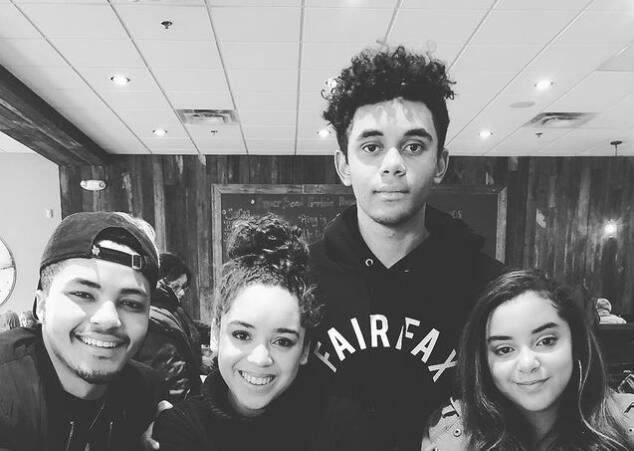 Who are Meleasa Houghton children? The singer is blessed with three amazing grown-up children – two daughters and one son. Their names are Mariah, Lillie, and Sonny. Her firstborn daughter, Mariah, is married to Bryan Rideau.
Sony and Lillie seem to be following in her footsteps – they are good at singing. Often, they share short videos of them singing on their Instagram pages. Also, Meleasa Houghton Instagram page is filled with videos of the two singing. Often, they sing with their cousin by the name of Scott.
Social media presence
Meleasa Houghton boasts of over 13k followers on Instagram. Usually, she shares photos of her family members, including her parents and kids.
Meleasa Houghton is, undeniably, among the most diligent gospel singers. Her songs are among the most played in different parts of the world. Also, she is an amazing woman with incredible parenting skills. The mother of three has remained single since separating from singer-songwriter Israel. Overall, she is an inspiration for many young talented ladies with the same aspiration as hers.
READ ALSO: Sue Aikens net worth, salary, husband, divorce, children, career
Briefly.co.za shared an exciting piece about Sue Aikens. She is a renowned American reality television star known for Life Below Zero, a TV series that has been airing on the Nat Geo network since 2013.
The 57-year-old has been gracing our screens long enough, becoming a darling to many people. Interestingly, her net worth has been growing considerably over the years. Besides fame, she is among the wealthiest female TV reality in the US. Read more about her in the article.
Source: Briefly.co.za