SA Parliament Decides To Shut Israeli Embassy and Cut Diplomatic Ties Over Gaza Conflict
South Africa's parliament voted to close the Israeli embassy and suspend diplomatic ties until a Gaza ceasefire is achieved
Members of Parliament also voted to suspend the Israeli ambassador as part of the resolution
The decision marks a historic step, reflecting the country's stance on the Gaza crisis and its diplomatic relations with Israel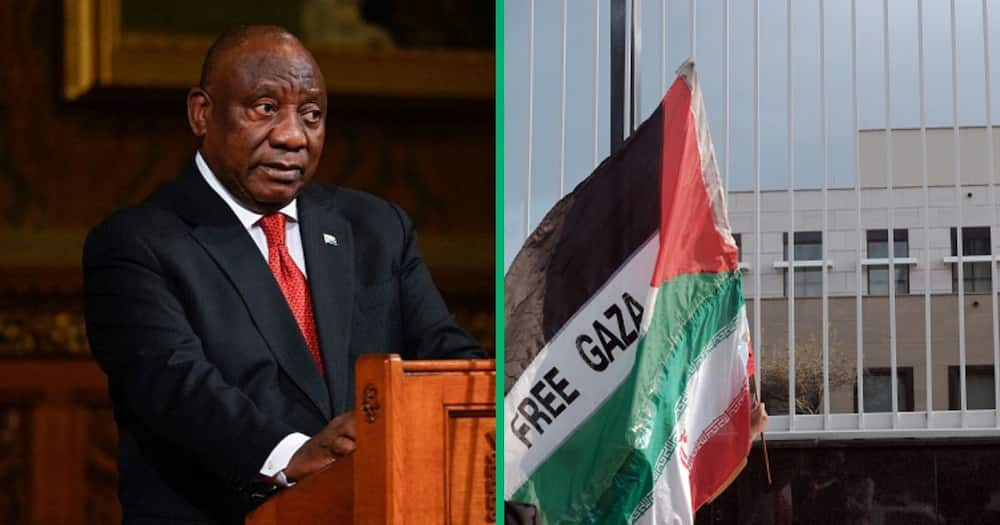 CAPE TOWN - Parliament has voted to close the Israeli embassy and cut diplomatic ties with Israel until a ceasefire is brokered in the conflict with the Palestinian group Hamas in Gaza.
SA cut ties with Israel
As part of the resolution, members of parliament also voted to suspend the Israeli ambassador to South Africa. Parliament's resolution states that measures will remain in place until Israel agrees to a ceasefire.
Ramaphosa's critique of Israel
President Cyril Ramaphosa and senior members of the government have been vocal in criticising Israel's leadership throughout the military campaign against Hamas.
Israel's occupation compared to apartheid
Minister of International Relations and Cooperation Naledi Pandor said in the past that she sees similarities between Israel's occupation and the system of apartheid.
She pleaded with countries to use their influence over Israel to stop what she described as a crime against humanity in Gaza.
See some comments from SA people below:
Shandukani Netshivhale said:
"Busy with foreign situations instead of discussing to fix issues of South Africa. When are you going to wake up?"
Kabelo Mohlauli mentioned:
"Good sober decision! Next up is land expropriation without compensation."
Swart Kat wrote:
"Closing Israel Embassy and cutting ties with it won't solve loadshedding."
Firie Samson stated:
"Good riddance."
Christiaan V Viljoen suggested:
"South Africa parliament must rather vote, to open borders for Palestinians."
Peter Nock added:
"I think there going to be huge repercussions internationally."
Nathan Dietrich posted:
"Way to go, other countries need to follow."
SA Eliav Belotserkovsky recalled
In a related article, Briefly News reported that Israel's decision to withdraw its ambassador to South Africa was met with cheers from South Africans.
While some recognized the importance of this move, others had doubts and believed that war would erupt globally. Israel's foreign ministry recalled Eliav Belotserkovsky after the Department of International Relations and Cooperation reprimanded him.
Source: Briefly News