David Lemanowicz: Untold facts about Jill Wagner's husband
As a young child, everyone dreams of what they want to become in the future and work hard to achieve it. Even though some plans do not work out, others do. David Lemanowicz is a household name in sports and the military. He was lucky enough to see his dreams come to pass.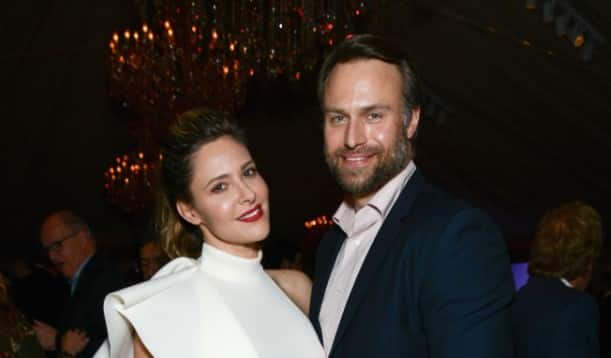 David is a retired Canadian hockey player, military officer, and hockey coach. He has earned his identity as one of the best sportsmen in the games sector. He is also recognized for being the husband of the famous Jill Wagner, who is an American actress, television personality, and model.
Untold facts about Jill Wagner's husband
Celebrity couples are some of the most famous individuals, thanks to the media attention gotten from their spouses. David came into the limelight after marrying a celebrated actress, Jill Wagner. Here are untold facts about the retired hockey player.
1. He was born in Canada
The retired sportsman was born on 8th March 1976 in Vancouver, British Columbia in Canada. David Lemanowicz age is 45 years as of 2021. He holds Canadian and American nationalities and is from a Polish descent. He has not offered any information about his parent's names and their whereabouts.
The sportsman studied at the University of Toronto. From here, he earned a degree in International Relations. He has a second degree in Global security from the University of Texas-Pan American through the ROTC program.
2. David Lemanowicz once worked in the US military
While growing up, he always aspired to become an FBI agent. Therefore, he joined the United States military to acquire citizenship. He served as Lieutenant David Lemanowicz before becoming a United States citizen.
He spent some time at Fort Lewis in Tacoma, where he undertook leadership development. He also did a stint at Fort Leonard Wood, Mo, as the military police commander. However, he later left his military job to finish his master's degree in Global Security studies.
3. He is a retired sportsman
Apart from David Lemanowicz career in the military, he is a competent hockey player. He was drafted to the National Hockey League in 1995 by the Florida Panthers for the NHL Entry Draft. He was drafted at position 218. He played his first game in the 1996 season for the Spokane Arena.
Together with his other team members, the player won 50 games and enabled the team to reach the Western Hockey league championship. During the following season, David played for Florida's club in the American Hockey League.
He played for three pro seasons before quitting and enrolling at the University of Toronto. He played for two years and became a coach for an additional two years. While still working as a coach, he also earned his degree in international relations.
After earning his degree, he played hockey for several teams, including Port Huron Border Cats, Austin Ice Bats, University of Toronto, Memphis Riverkings, Laredo Bucks, Elmira Jackals, and Chicago Hounds.
What does David Lemanowicz do for a living? He is a goaltending coach with Rio Grande Valley Killer Bees. After playing for several teams, he decided to stop playing and become an assistant coach.
4. He is the husband of Jill Wagner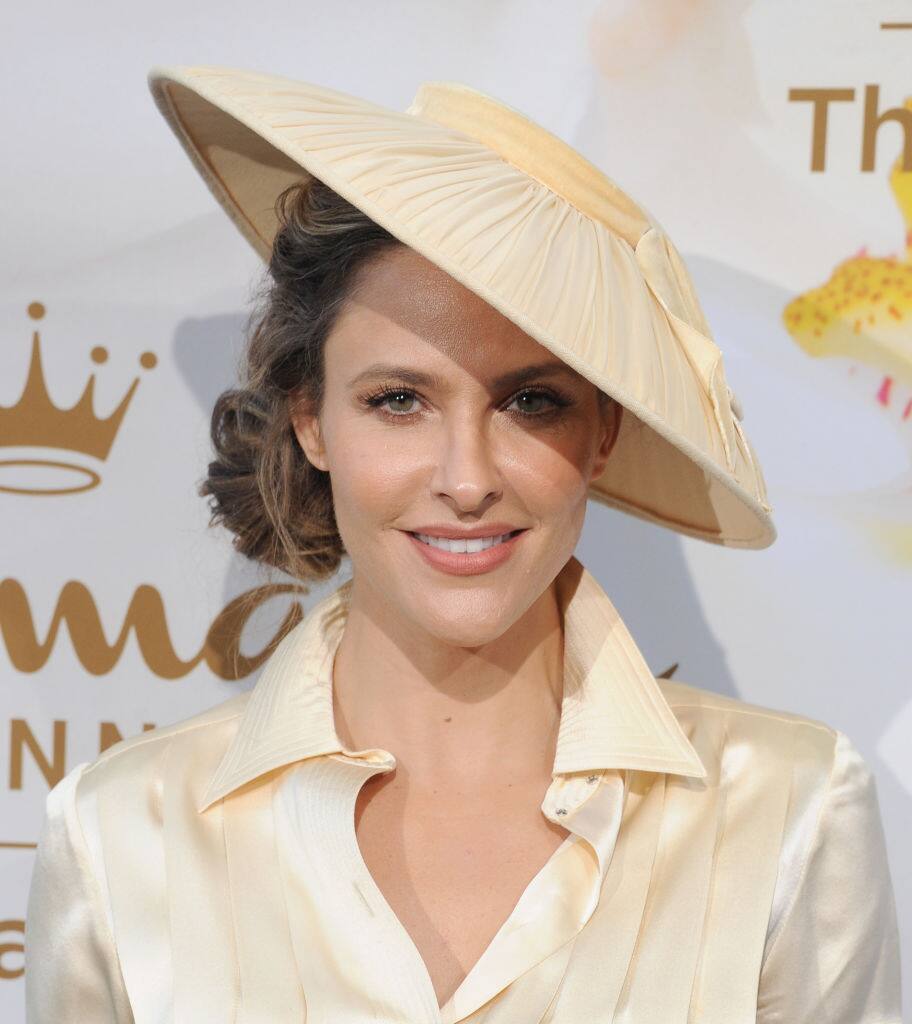 The former hockey player is married to Jill Wagner. Born as Jill Suzanne Wagner, she is an American actress and TV personality. She is famous for being one of the on-field hosts of the ABC game show, Wipeout from 2008 to 2014.
How did Jill Wagner meet David Lemanowicz? They ran into each other several times in Afghanistan. She was there on a USO Tour and he was deployed with the Air Force. The duo dated for a while before getting engaged in 2016.
A year later, they exchanged their wedding vows in April 2017. The couple has been together for four years as of 2021. The retired hockey player loves spending time with his wife and children whenever he is not working.
5. He was first married to Gina
Before his current marriage, the coach was previously married. Who was David Lemanowicz first wife? His first wife was Gina. David Lemanowicz ex wife was born in Tampa, where she retained her American citizenship.
David Lemanowicz first wife and the player met when he was studying at the University of Toronto. They dated for some time before walking down the aisle. Not much is known about when and where their wedding ceremony took place.
The couple resided in Edinburg, where they owned four dogs. Later, the union started becoming sour, leading to a divorce.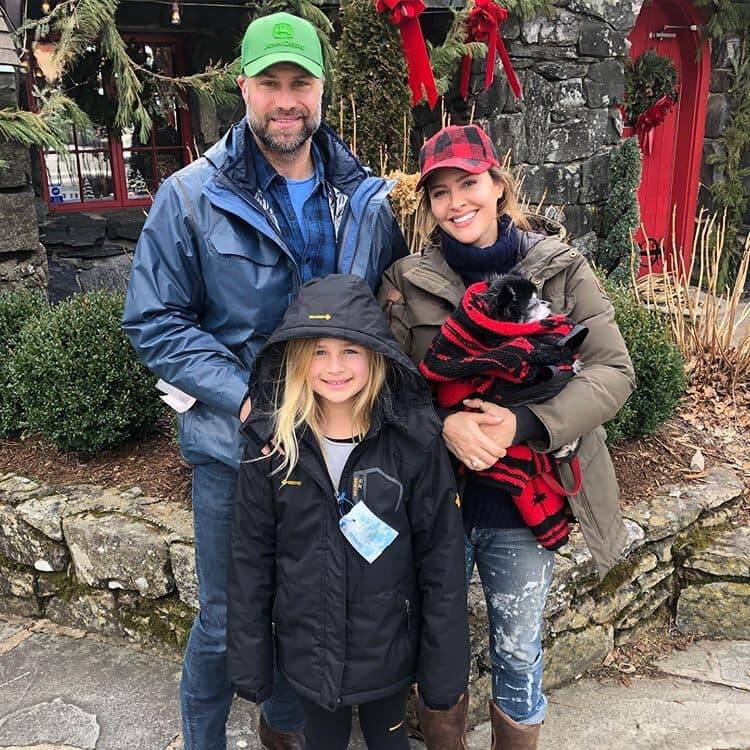 6. He is 6 feet 2 inches tall
David Lemanowicz height is 6 feet and 2 inches. He has a well-built body and weighs 89 kg. He has brown eyes and black hair.
7. He is the father of three
The talented hockey coach is a father of three lovely daughters. David Lemanowicz daughter, Lija, is from his union with his ex-wife. He is a father of two more daughters from the current relationship with Jill Wagner. The couple's first-born daughter, Army Gray, was born on 17th April 2020, while in late 2020, the couple announced that they were expecting their second-born kid.
8. He is worth $9 million
The retired hockey player has had a successful career in sports, which has been his primary source of income. He played for more than a decade in different teams and eventually became the hockey coach for the Rio Grande Valley Killer Bees. He has an estimated net worth of $9 million as of 2021.
David Lemanowicz is an inspiration to many young people that anyone can achieve their dreams when they put their mind to them. He fulfilled his dreams of joining the US Army and had a successful career as a hockey player and now coach.
READ ALSO: Lori Fieri: Top interesting facts about Guy Fieri's wife
Briefly.co.za shared a piece on the top interesting facts about Guy Fieri's wife, Lori Fieri. She hails from a humble family in England.
Behind every successful man is a woman. Lori Fieri unapologetically stands by her husband, and her efforts have significantly influenced his name being cemented in the entertainment scene.
Source: Briefly News