Rebecca King-Crews: age, children, husband, parents, illness, movies, profiles
Rebecca King-Crews is the wife of the actor and America's Got Talent host Terry Crews. The couple has been married since 1989 and shares five incredible kids. Apart from being a celebrity wife and dotting mother, Rebecca is a Hollywood actress and musician.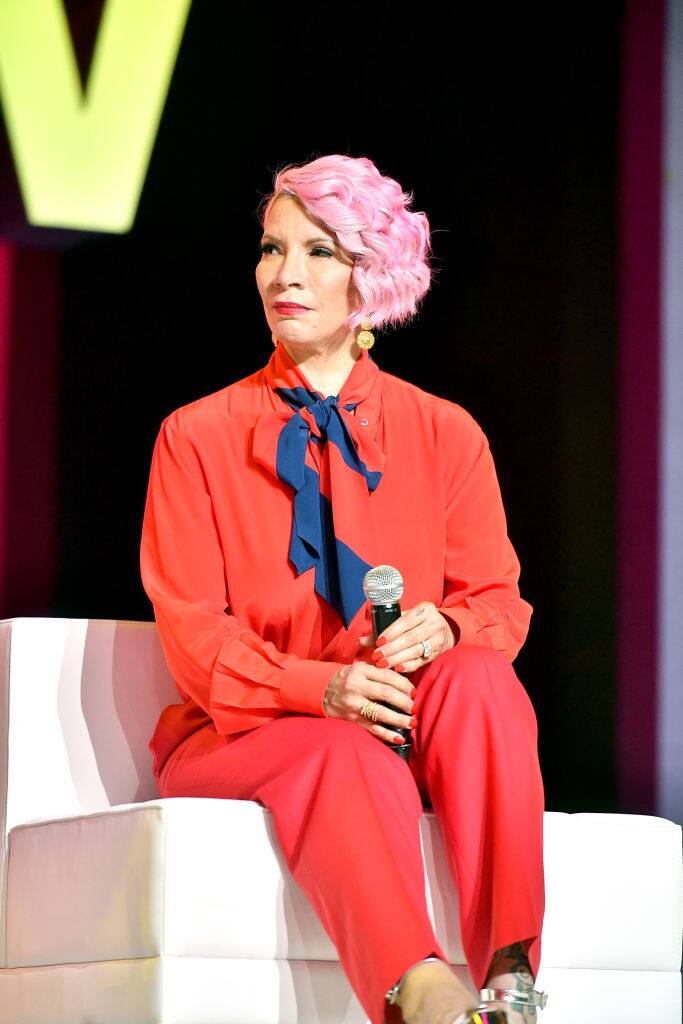 What is the secret to Rebecca and Terry's long-lasting marriage in Hollywood? What happened to Rebecca King-Crews? Read on to discover more on the union, battle with cancer, and other aspects of Terry Crews'wife.
Profile summary and bio
Full name: Rebecca King-Crews
Rebecca King-Crews birthday: 24th December 1965
Rebecca King-Crews age: 55 years old in 2020
Rebecca King-Crews height: 5'7''
Nationality: American
Profession: Actress, singer, songwriter
Twitter: @rebeccakcrews
Instagram: @therealrebeccakingcrews
How old is Rebecca King-Crews?
Terry Crews wife was born on 24th December 1965 in Benton Harbor, Michigan, and she grew up in Gary, Indiana. She is 55 years old as of 2021.
Who are Rebecca King-Crews' parents?
Her mother is Anne Mae Parks, while her father is Jack Winston Lund. The dad died when she was young, and she had to be raised by her stepfather after her mom remarried.
Is Rebecca King-Crews white? The actress is biracial because her mother is black while her father is white.
Marriage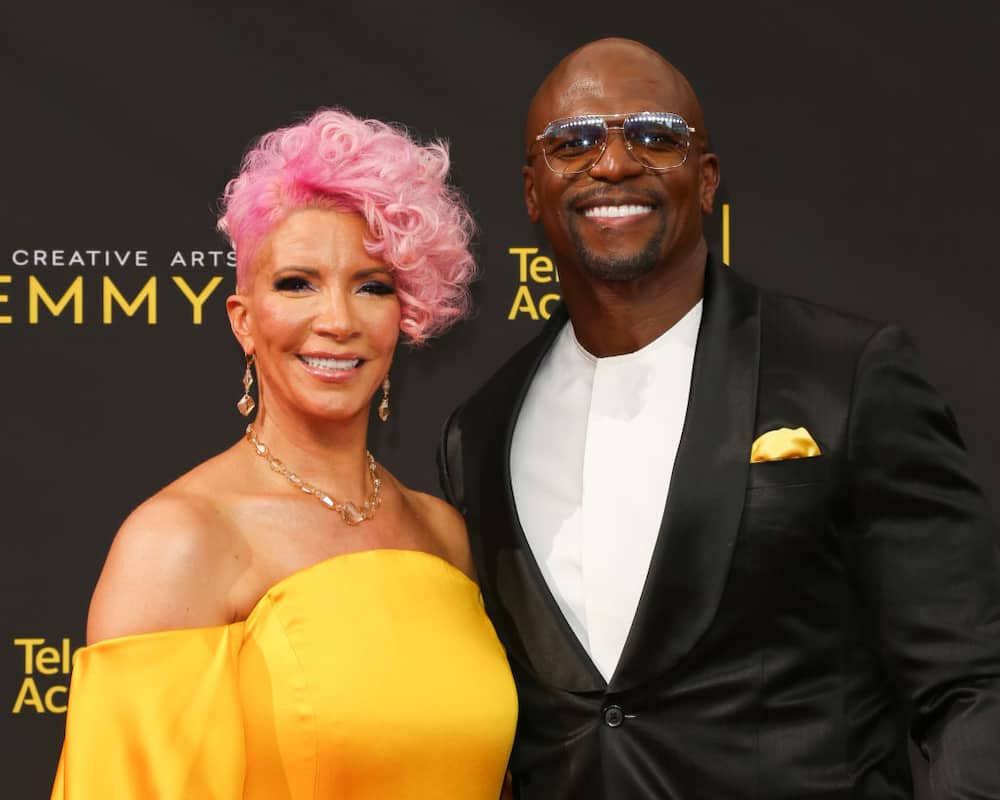 The Blueberry actress is the wife of America's Got Talent host, Terry Crews. The couple met in the 1980s at Western Michigan University, where she was studying towards her degree in music and theatre, and Terry was playing football.
Rebecca King-Crews wedding was held on 29th July 1989, and they have been together ever since. The couple shares four children together: Wynfrey, Tera, Azriel, and Isaiah.
Rebecca had a daughter called Naomi with Charles Burton, but Terry raised her as his daughter. Naomi gave them their first grandchild, known as Miley.
Rebecca King-Crews and Terry Crews' more than 30-year picture-perfect marriage has not been all roses. In their audiobook called Stronger Together: How Fame, Failure and Faith Transformed Our Lives, the couple narrates how Terry's addiction and unfaithfulness almost killed the union in 2010. The actor's willingness to change is what made Rebecca remain to work things out.
Rebecca King-Crews illness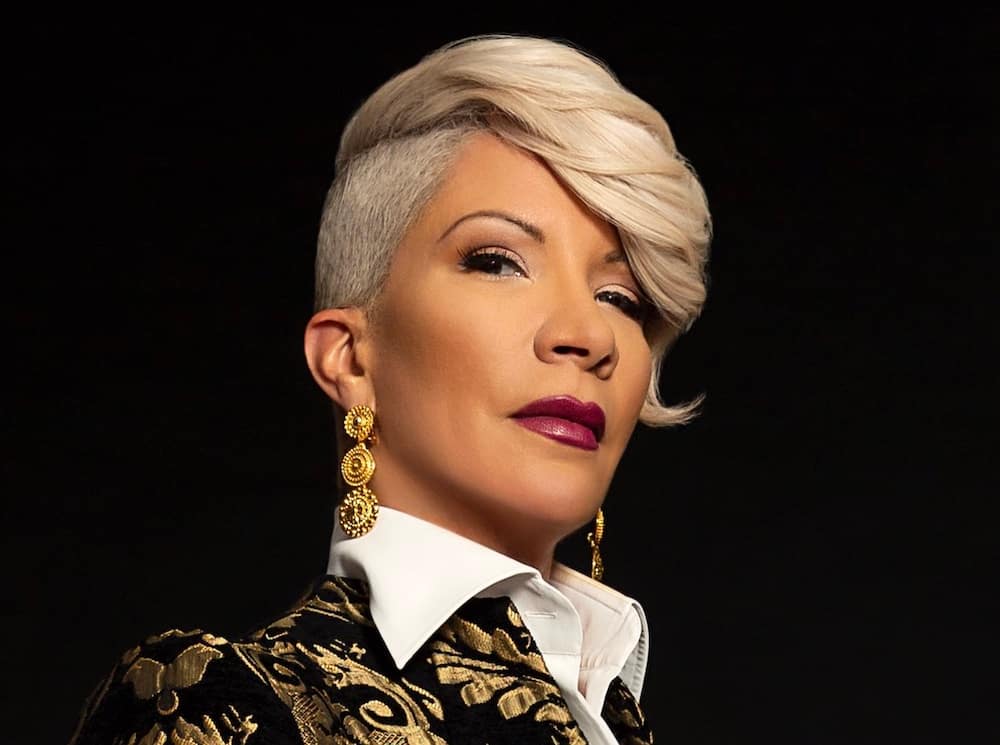 What condition does Terry Crews wife have? The actress was diagnosed with Stage 1 breast cancer in early 2020, just as the entire world was rocked by the Covid-19 pandemic. The deadly disease was discovered during a routine ultrasound and mammogram screening.
In 2008, the actress had a pre-cancerous lump removed from her right breast, while Rebecca King-Crews mother had a cancerous lump removed from her breast in 2019.
The Blueberry actress underwent a double mastectomy followed by reconstructive surgery to remove the cancerous cells, and she has now recovered. She encourages other women to have regular cancer check-ups because early detection saves lives.
Film and music career
Rebecca is a great actress and has appeared in several Hollywood films. Notable Rebecca King-Crews movies and TV shows include:
Blueberry (2018) as Grace
MasterChef USA (2016) as self
The Bachelor (2002) as self
The Family Crews on BET (2010 to 2011) as self
Terry Crews' wife is also a talented soul singer under the moniker Regina Madre. She has released several songs, including Destiny, Can I Stay, and I Keep Holding On.
Rebecca King-Crews is indeed a blessed woman because she is living a life that most people dream of having. Hollywood success, a loving marriage of more than three decades, beautiful children, and the list goes on. She is also a strong woman who has endured several tribulations but never let any of that take away her beautiful smile.
READ ALSO: Aja Metoyer age, son, husband, sister, basketball wives, IG, worth
Briefly.co.za published the biography of Aja Metoyer, an American reality star known for appearing in the sixth season of VH1's Basketball Wives series.
Aja came into the limelight in 2013 after giving birth to the son of the former NBA player Dwyane Wade. The birth was surrounded by controversy since Wade was in a public relationship with Gabriella Union and he proposed to Union weeks after Aja welcomed their son.
Source: Briefly News