Cassper Nyovest, real name Refiloe Maele Phoolo is not one to shy away from showing off his wealth. He has a massive house and a myriad of cars, which he shows to his fans, and to anyone who is interested in his social media pages. He has made it after all. So, why not show the world how his hard work has paid off? He was able to achieve this by the age of 28. If you want to see more on Cassper Nyovest cars, keep reading this article.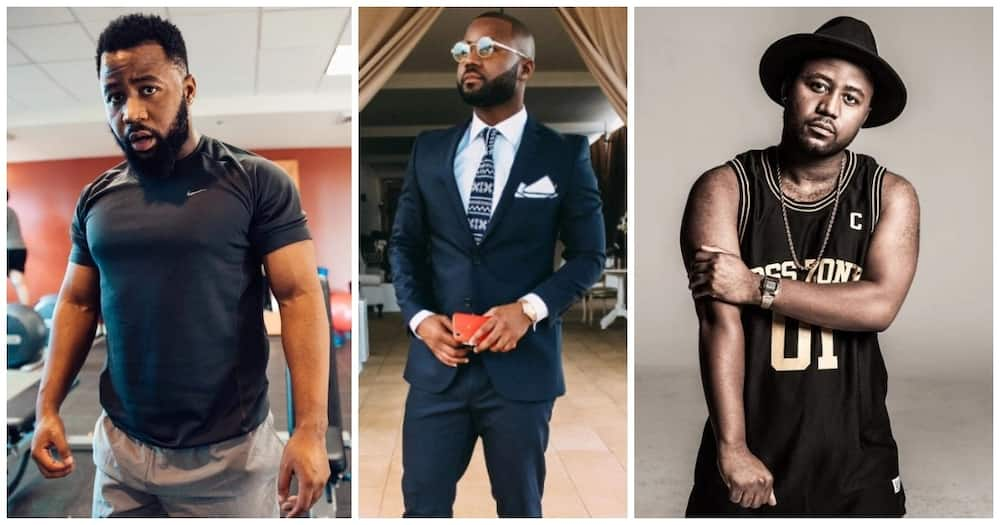 Cassper Nyovest car collection
Cassper Nyovest's cars can make anyone drool. The fact that he has bought three cars in one year to obtain a multi-million garage is an absolute shocker. All his cars total about R 9.4 million counting his two Bentley's and the two Mercedes Benz's. This is almost just as much as his mansion which cost him R10 million.
The first car we can look at is his orange Bentley. The Bentley costed him a whopping R3.7 million. and that's just one car. Look at how beautiful MaOrange looks below. That's his nickname for the fabulous car. He has taken so many pictures of this car. Tt is almost as if this is his favourite car.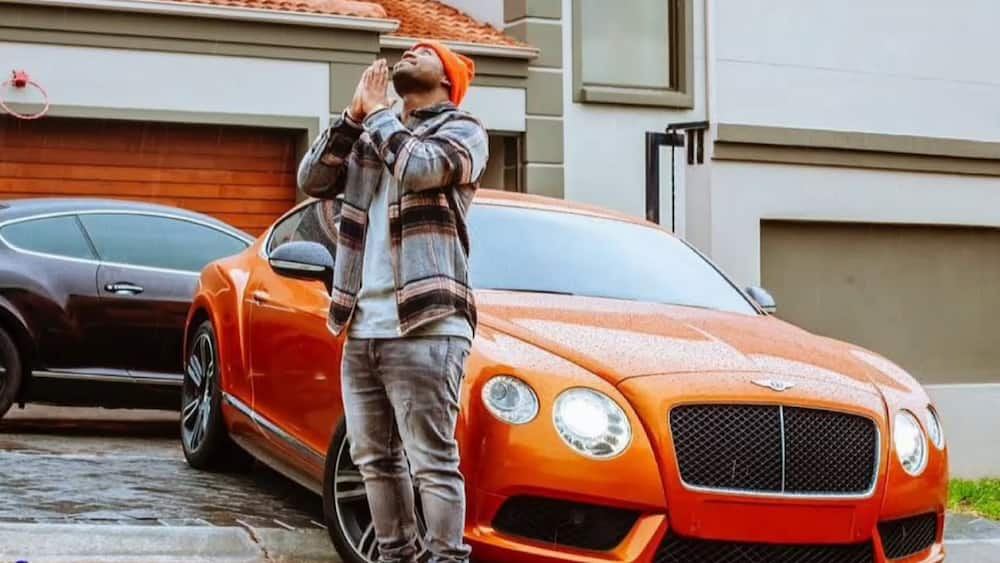 Cassper looking stylish and dapper posing in front of his luxury Bentley.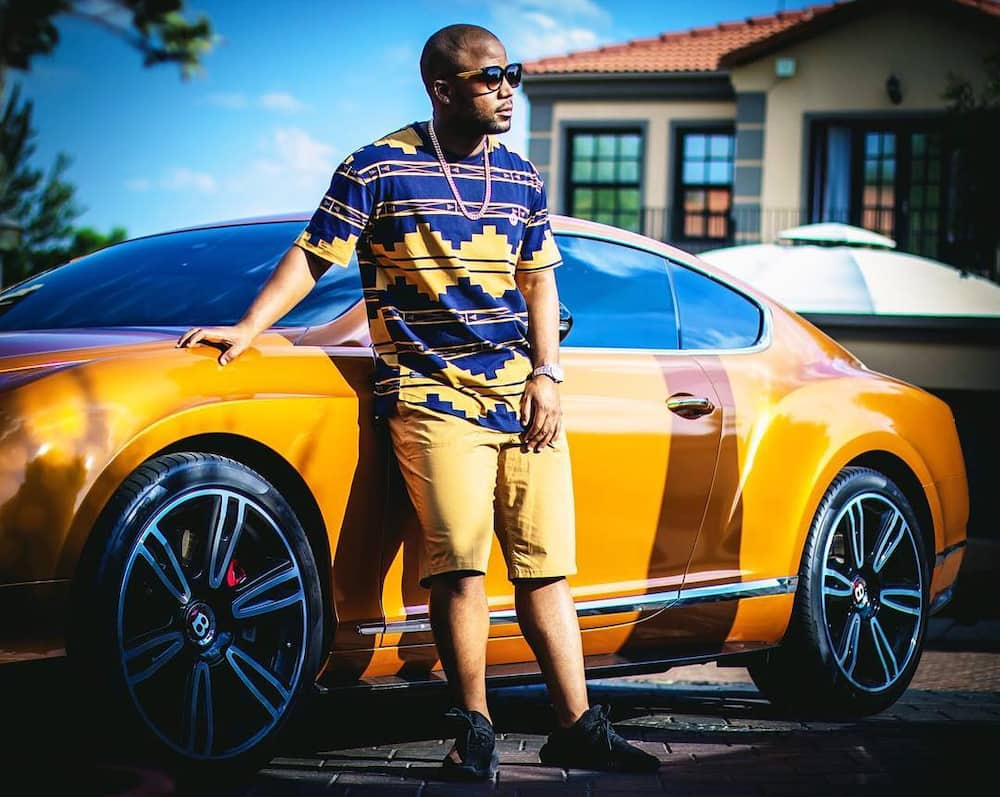 Another view of his orange Bentley from a different angle.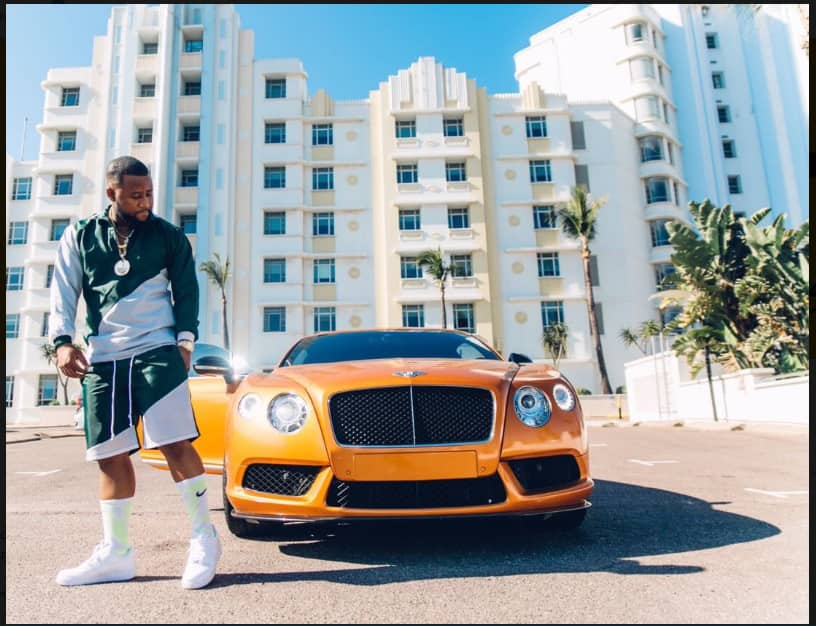 Not only does Cassper Nyovest have expensive cars. He also has revealed on Twitter that he has a couple of Rolex's one of them being diamond encrusted Rolex oyster seen below. It looks pretty good matched up against his orange Bentley.
He captioned the image with," I think I need to slow down/ I think the money got me zoned out/ I mean, how many Rolex's do I own now?"
Cassper Nyovest also has another Bentley which costed him R 3.6 million. It is similar to the first one.
Cassper posted the Bentley below on his Instagram page. He was barely able to contain his excitement saying, "I used to dream about days like these. I'm just a young black kid from the hood who had a dream and I can't believe how far we've come. I want all the kids in the hood to know that you can do anything under the sun if you pray and work hard!!! All glory to God. Words can't explain how I feel. #Bentley #ContinentalGT #NewRide #Blessed."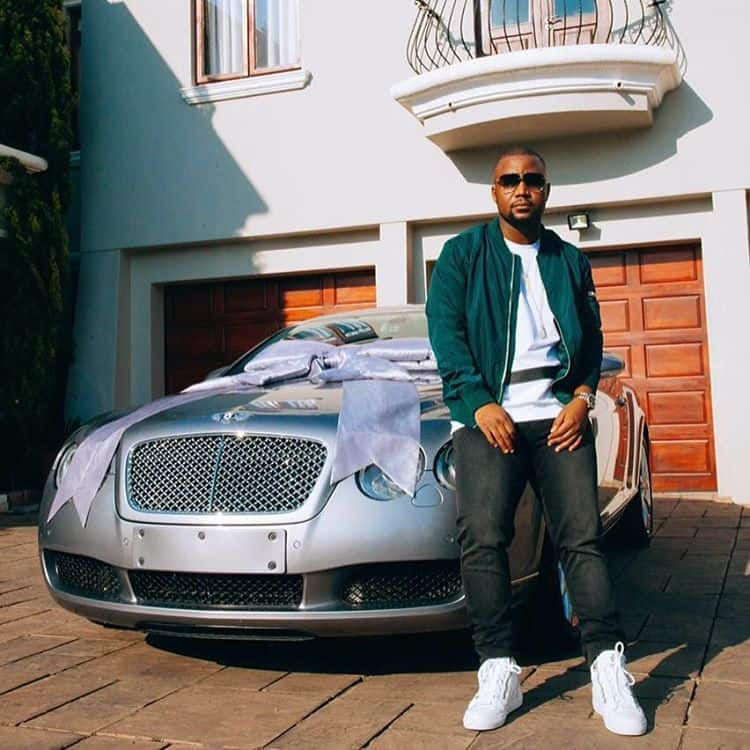 Cassper driving his Bentley while on his phone. At least we get a sneak peek of the interior of the car.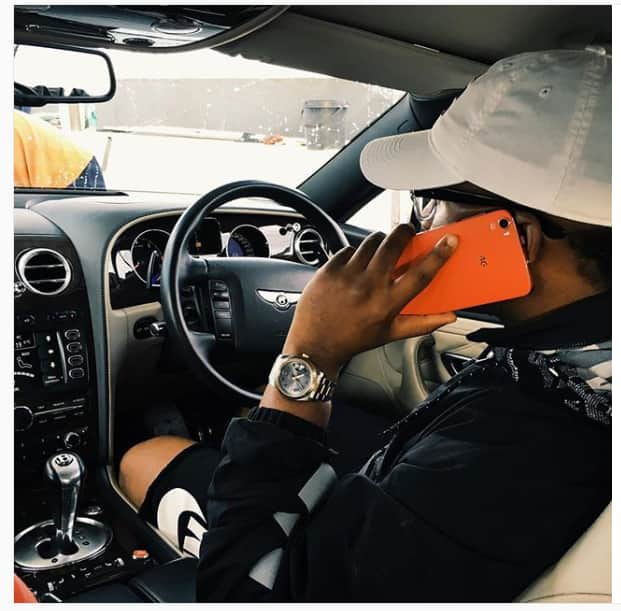 Cassper posing on top of his other Bentley. This picture was uploaded on his Instagram page when he was leaving South Africa to go to London for a show. Clearly, mama he made it! The caption of the image reads.'Flying out to London tonight. Got a show out at SSE ARENA WEMBLEY LONDON on Saturday. Repping Africa Borwa to the fullest. '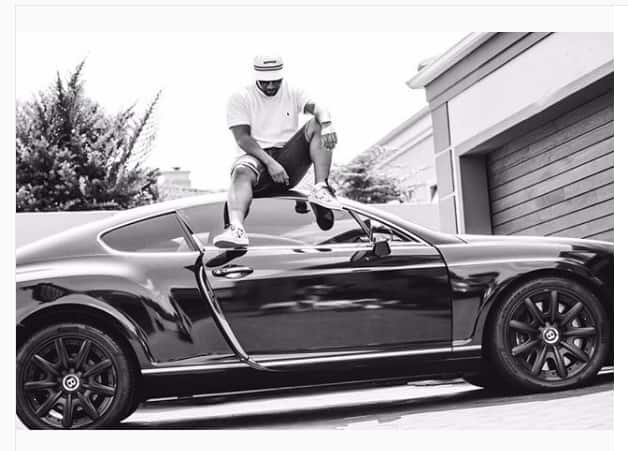 This picture below is just the cream on the cake, with the pop star posing in front of his two Bentley's. What a beautiful sight. It just makes you green with envy, doesn't it?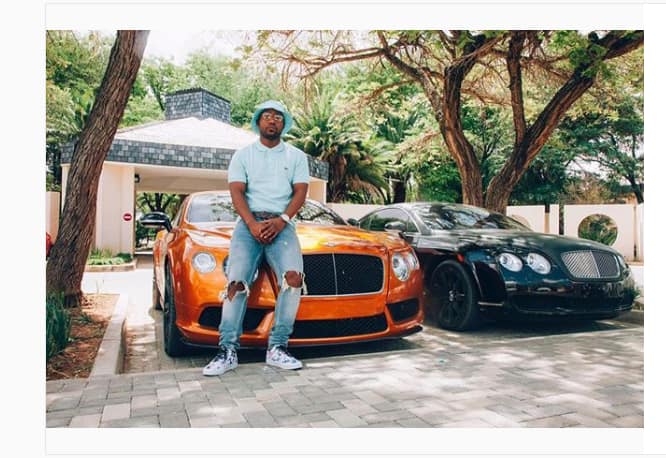 That is it for the Bentley's for now. We never know, he might just decide to buy another one very soon.
However, that isn't the end of the car collection. He has two V-Class Mercedes Benz's. Before he even took pictures of it, we were able to find this out from a twitter post that he quoted. The person who posted the tweet expressed concern about wanting to buy a v-class but was too broke to do so. Cassper then commented saying that he had just bought one, and it was the most comfortable car he had driven in a while.
He posted this picture below of his white Mercedes V-Class on his Instagram page.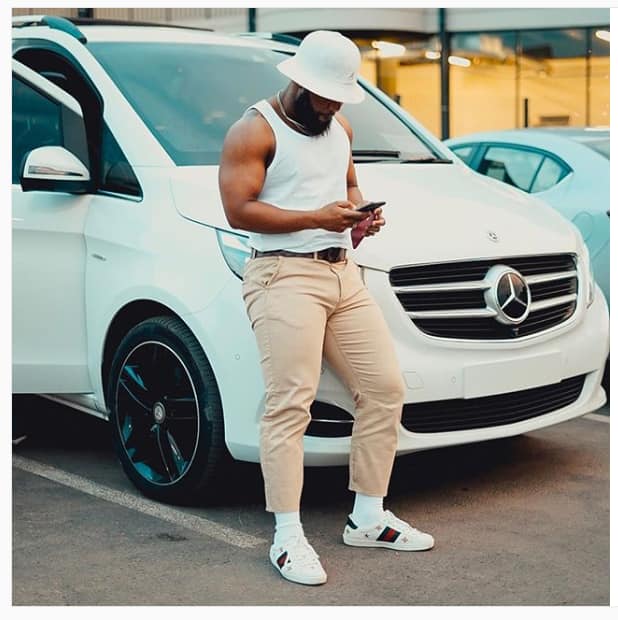 The picture below is of his black Mercedes beside his white one. They look stunning and expensive which they are. One of them goes for R 1 million or even more than that depending on your dealer. At this point, the total cost of his cars is about R 9.4 million!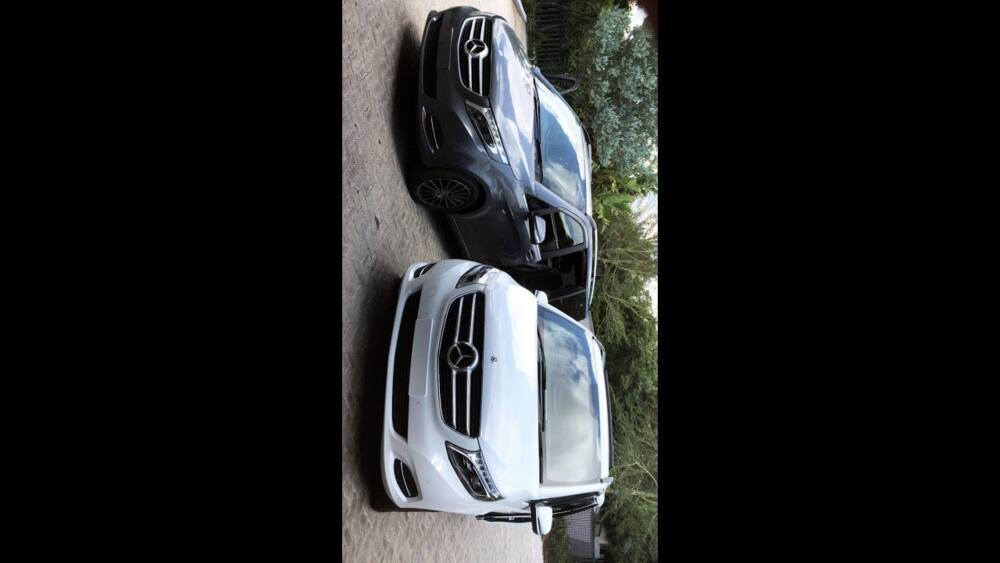 There were some rumors circulating that one of Cassper Nyovest cars was a Rolls Royce. Despite him taking several pictures with one, he doesn't own one yet. We do expect though that if he adds a new car to his collection, it will be a Rolls Royce. He has visibly expressed his attraction to that make of a car. His pictures with the Rolls Royce are just because he is its brand ambassador for together with Dj. Euphonik .
To complete the Cassper Nyovest cars section, below is Cassper Nyovest clearing the air and telling off a hater on twitter who thinks he brags too much about his cars.
Cassper isn't letting anyone dim his success. He wants to be a motivation for his fans and to help inspire people to be better and to do better.
Cassper Nyovest new car in 2018
Cassper has not purchased any new cars yet, but we never know, the year isn't over and something might just change mid-way.
Rapper AKA and Cassper have had an ongoing feud for about four years now. AKA car collection is almost as impressive as Cassper Nyovest's could they be competing in their garage's as well as on the mic? AKA cars are worth over R2.6 million with his cars both being German made. Recently, it was also found that Floyd Shivambu's cars amount to R500,000, and it is safe to say that these celebrities really are living the life.
That is everything you need to know about Cassper Nyovest own cars collection. This top South African Rap artist is living his best life and buying cars many people just dream of having. Let this be an inspiration for you to work harder and maybe you will be buying cars like his.
READ ALSO: