Buhle Mkhize: biography, husband, career, rumours and video
South Africa is among the few countries in Africa with notable female celebrities. I am talking about Buhle Mkhize, Dj Zinhle, Basetina Kumalo, Bonang Matheba and the rest. Many at times, we do not understand the stories behind their success. We tend to assume that we know a lot about them because of what we usually see on social media. For instance, I am sure; Buhle Mkhize is one of the female celebrities whom you want to understand how she raised to her position at that young age. Well, stick with me throughout the article to learn more about her husband, career, and rumours among many other things.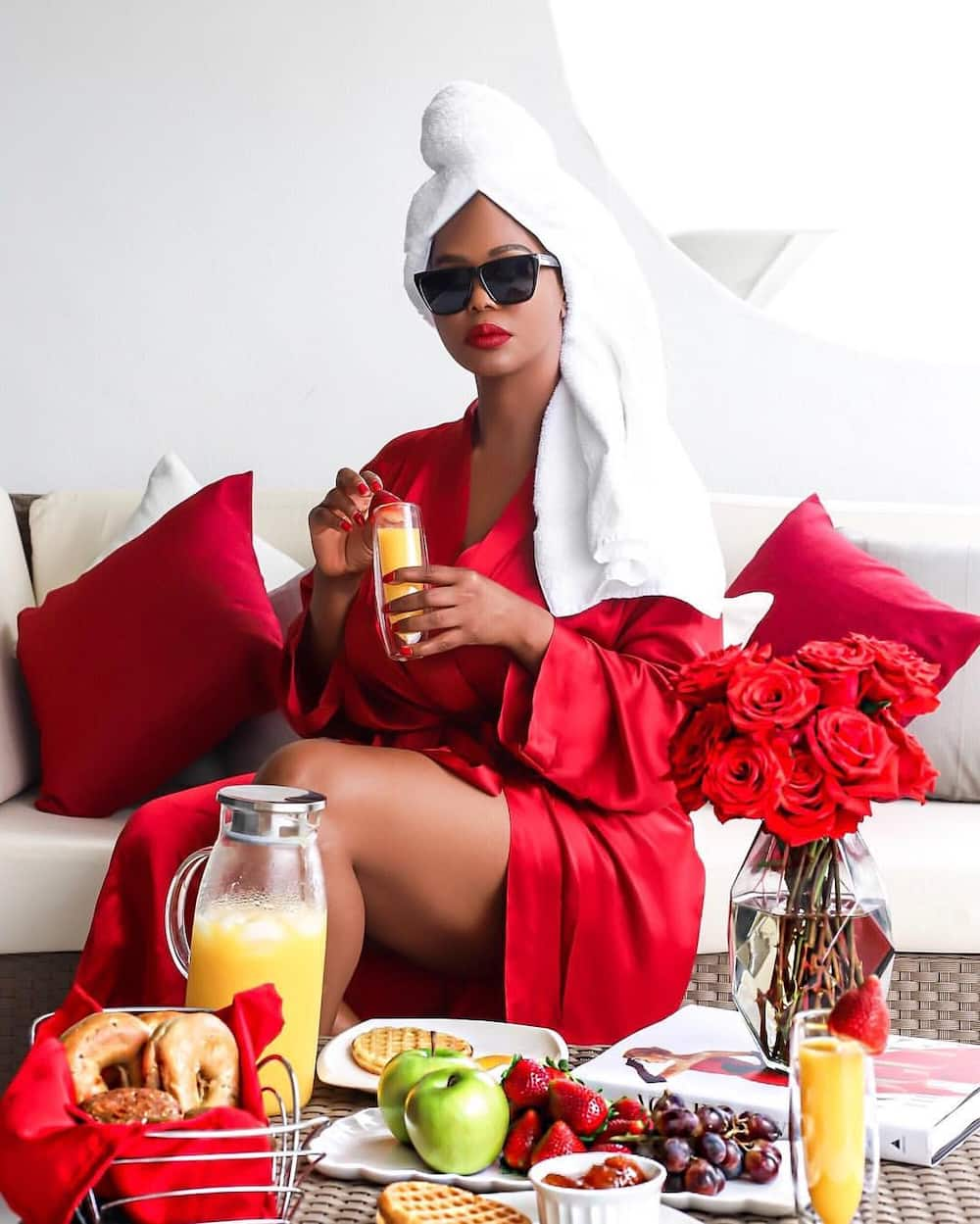 There is no better way to tell Mkhize's story. Buhle Mkhize is not only a business person but also a remarkable South African fashion designer and fashionista. She developed her interest in fashion while studying in London. Upon graduation, she established many businesses across the country. However, some of her rumour reports have, at times, left people wondering whether she is the same person they always see on Instagram or not. Read on to learn more about her real life.
Who is Buhle Mkhize?
As I mentioned earlier, Buhle Mkhize is a young reputable South African female fashionista. Like some celebrities, she comes from a humble background. Unfortunately, her mother died and left her with her father when she was 12 years old. Due to hardships, the nature of her father's job forced him to work odd hours. This complicated the situation forcing Mkhize to stay with her high school friend in their house on the other side of the city. Her friend, Adele Finger, who was staying with her parents in Durban took her in and made her their responsibility.
READ ALSO: Meet the 9 Mzansi celebrities who are twins: Who is your favourite?
After high school, Adele's mother advised her daughter and Buhle to travel overseas to find a job. It is here that she managed to secure a house help job. She worked as a nanny. Luckily, life was not bad because she saved enough money that enabled her to further her studies.
How old is Buhle Mkhize?
Buhle Mkhize was born in 1984 in a town known as Kwazulu-Natal. That is to say; she is 35 years old now.
Her Education
Buhle Mkhize like many of us attained her education in the country. It is only after high school that she moved overseas to further her studies. She enrolled for a psychology course in a London-based university. Not so many people would have continued with education, but she had to because she knew what she wanted in life. Through her training, she has gained fame that has helped her to meet with renowned people in the world. I am talking about Bruno Mars and the rest. In addition, she is a writer.
Buhle Mkhize Career
Many people would love to have a successful career like that of Mkhize. I know many of you are wondering how she manages her career life with that fame. Be informed, Buhle Mkhize is a very determined individual. Even though she has people managing her businesses, she still goes to the office most of the days to inspect her projects.
After graduating from London, she moved to America where she opened her first boutique. Is that not captivating? — from a nanny to a business owner. Anyway, business was not that bad because she stayed there for quite long. She just established another boutique in Manhattan. She named it Lime Lush Designs.
To say the least, fashion has earned her a high position in the industry and the society as well. She is an inspiration to many young girls out there seeking to venture into the fashion industry. In addition, she is a yoga teacher. People hire her to assist them in losing weight through yoga. Lastly, she is a stylist. Individual people and organizations hire her to style them in case they have an event. However, she has not officially incorporated this in her line of work yet.
Buhle Mkhize blog
Due to the nature of her work, she recently created a blog. The blog is known as "Mad about Fashion." She creates content related to fashion and post it on the blog. Other information available on the blog is that of her services, location of her business, and contacts. Also, at times, she shares inspirational quotes with her followers on the blog. The number of people following the blog currently stands at 433.
Buhle Mkhize weight loss
As a yoga teacher, Buhle understands the significance of keeping fit. She encourages people to eat healthy meals to avoid suffering from complicated conditions such as obesity and diabetes. She once had diabetes, and she never liked the experience. I suppose this is what drove her to be a yoga teacher. She has a huge movement known as "Sisterhood" In one of the interviews, said that she created the campaign because she did not want other people to go through want she went through.
She is always in the front line to help people live healthy lives. She encourages her followers to resist fatty dishes. There is a time she shared a smooth recipe that helps overweight people to cut weight. Also, she uses her movement to teach people the importance of yoga exercises. She claims that the Mkhize exercises are good for detoxification. The exercises help to burn unnecessary fats in the body. In an Instagram post, she emphasized that mental and emotional peace are crucial when one is planning to lose or gain weight.
READ ALSO: 3 gorgeous celebs share self-care advice: From therapy to yoga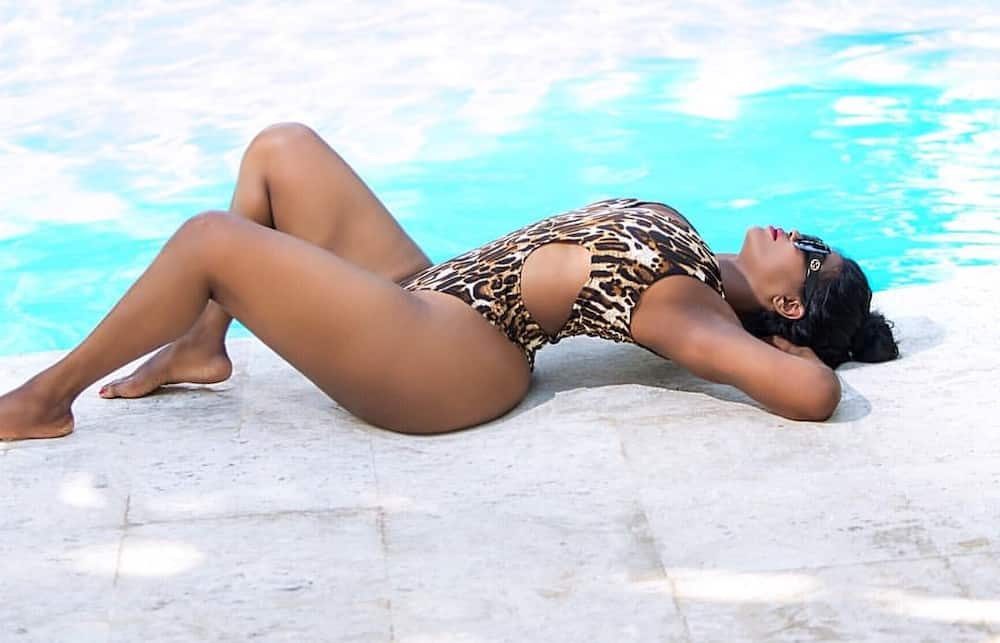 Buhle Mkhize's husband
Many people are wondering whether Buhle Mkhize is married or not. To those of you following her on Instagram, you might have seen some funny posts and exchanges 2 years ago. The exchange was between her and Norma—wife to Malusi Gigaba. It is alleged that Buhle was having an affair with the Home Affairs Minister, Mulusi Gigaba.
Precisely, there is little known regarding her marital status maybe because she is lately staying in New York. Also, she has never posted any man on her Instagram page since the claim surfaced.
READ ALSO: 5 best expresso recipes ever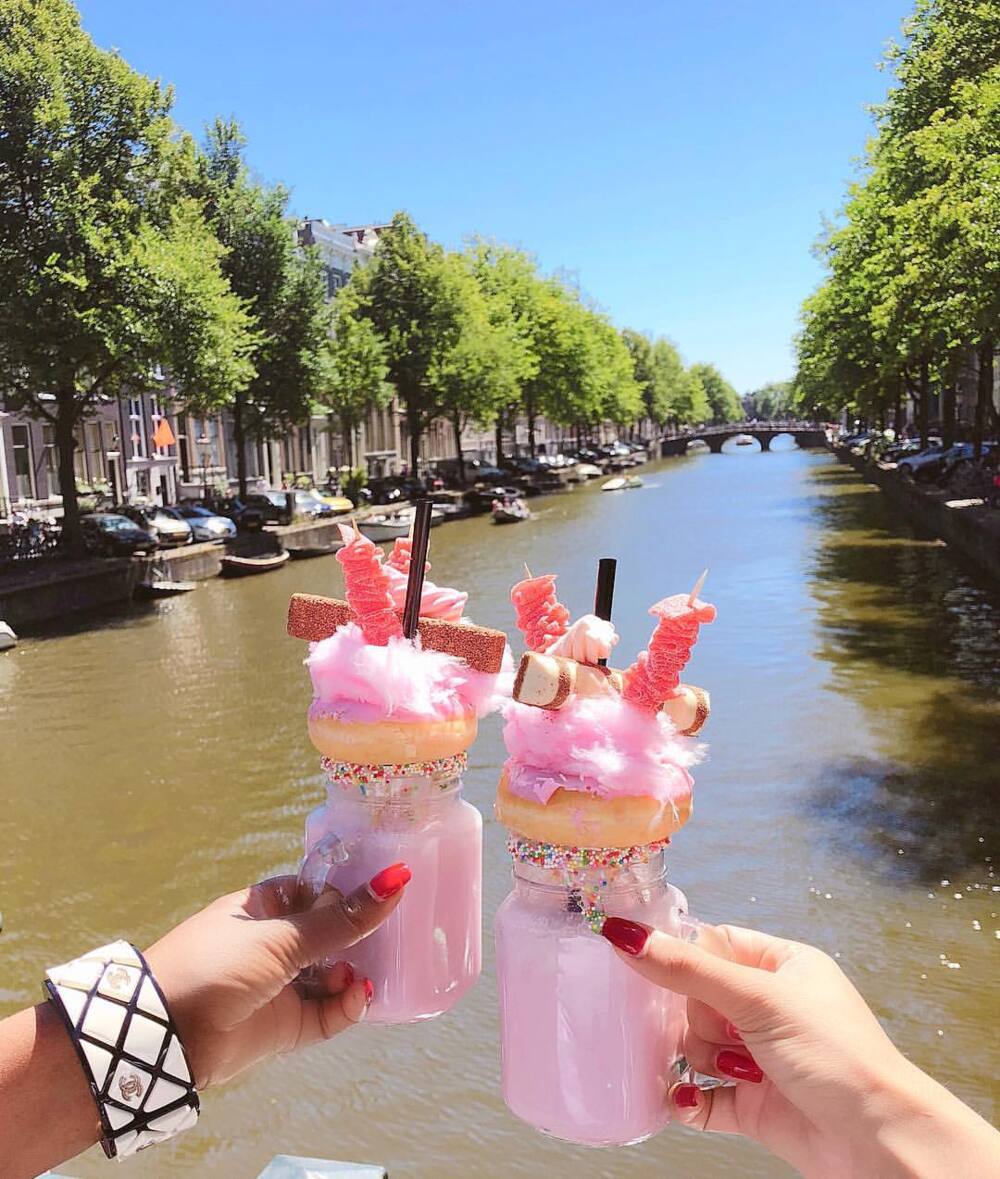 Buhle Mkhize's rumour and video
Fame has its consequences. Despite the struggles to promote her businesses and career, Buhle has had it rough with Norma. The Home Affairs minister admitted to his wife that she had an affair with Buhle Mkhize on their honeymoon. The angry wife took it to social media where she called Buhle derogatory names. In one of Norma's post, she called Buhle, a prostitute. This did not go well with the fashionista. Buhle retaliated, and the mess was so bad that she had to quit social media for about a year.
There is every reason to believe that Mulusi Gigaba took advantage of the fashion super-star. On realizing the fight between the two women, he came out to address the matter while siding with Norma. He alleged that Buhle was obsessed with his family. However, in an interview with Sunday Tribune, Norma admitted that her husband had sex with Mkhize and he was trying to cover it up.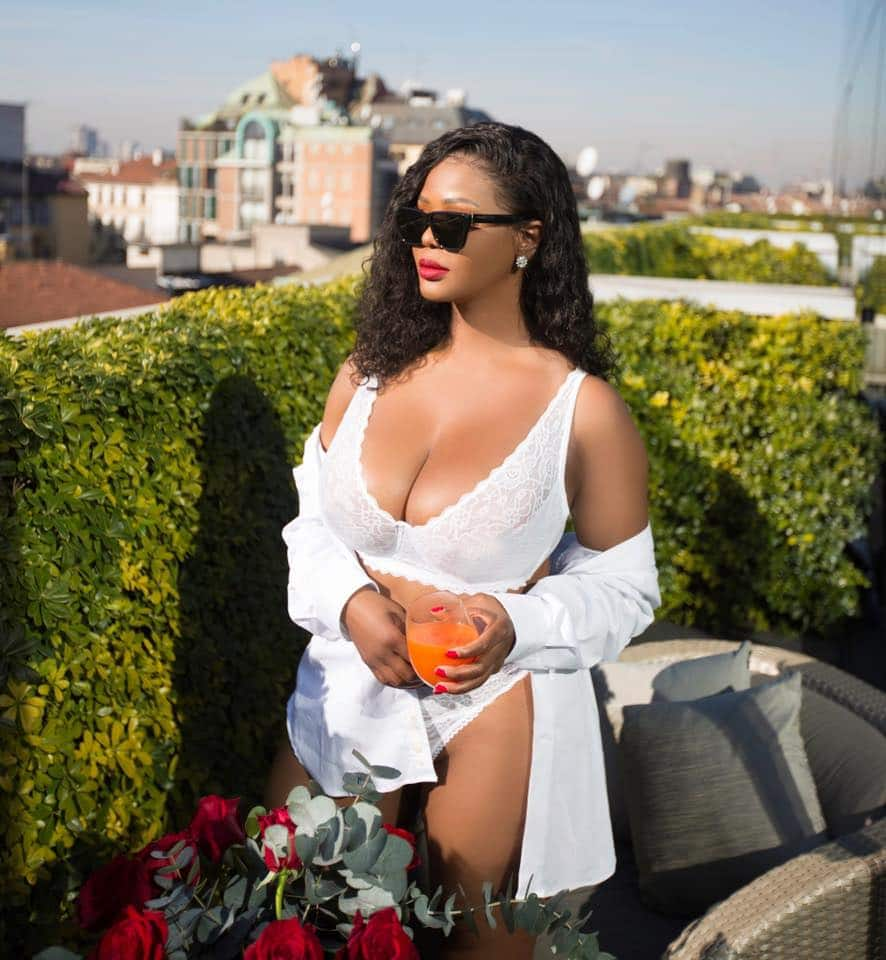 What is even more shocking is that Buhle Mkhize did not deny the allegations. She said she had already moved on with her life and so does she wanted Norma to do. On a tweet, she threatened Mulusi that she was to expose more details about the affair and other secrets if he did not stop her wife. She only got mad on Norma because she called her a prostitute. In addition, she felt bitter because Norma called her "plastic" and yet she advocates for natural skin care. I suppose this is the reason why she leaked a video of Norma Gigaba and Atul Gupta in a storeroom.
Undeniably, Buhle Mkhize is a role model to many young girls in South Africa and the world. She has worked hard to attain what she has because she believes in herself. It seems like the controversies surrounding her had little impact on her career—instead, they strengthened her. She is proof that one's background does not matter in the journey of success.
READ ALSO: Malusi Gigaba turns on the charm in a touching Instagram post to his better half
Source: Briefly News