10 biggest malls in South Africa 2020
Shopping centres in South Africa have moved from the usual traditionally-organised places where you walk in and buy stuff into an advanced form of recreation centres. However, while there are those with restrictions because of their size and other restraining factors, we have exceptionally-big ones where you get almost everything that you desire. This article focuses on five of the biggest malls in South Africa to aid your shopping experience.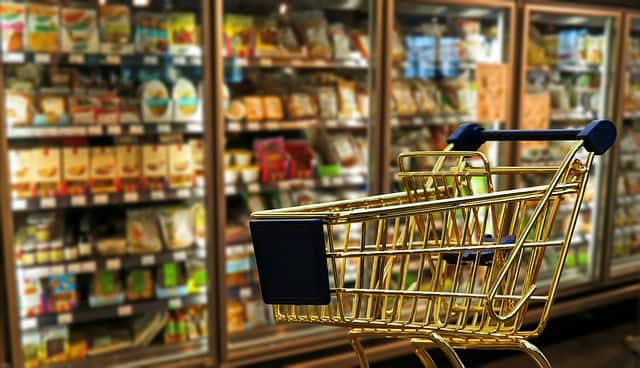 While preparing this list of the biggest shopping malls in South Africa, we considered the number of retail stores that operate in each mall, the total land area that is covered by the complex, and the various entertaining activities available. Therefore, below are the top five biggest malls in South Africa that we have carefully considered where you can enjoy an exciting shopping experience at each of your visits.
READ ALSO: Birth certificate South Africa: How to get one quickly
What are the biggest malls in South Africa?
1. Fourways Mall in Johannesburg
What is the biggest mall in South Africa? After its recent innovation, Fourways Shopping Center is now one of the biggest malls in South Africa an increased retail space of 178,000 square meters. The mall was initially built in 1994. Today, the mall stands as a landmark facility to numerous shoppers who enjoy the best of retail markets and entertainment. So, when did Fourways Mall open? The full operation began on August 22, 2019. The mall is open from 9 am to 8 pm every day except for Sundays, where they close by 5 pm.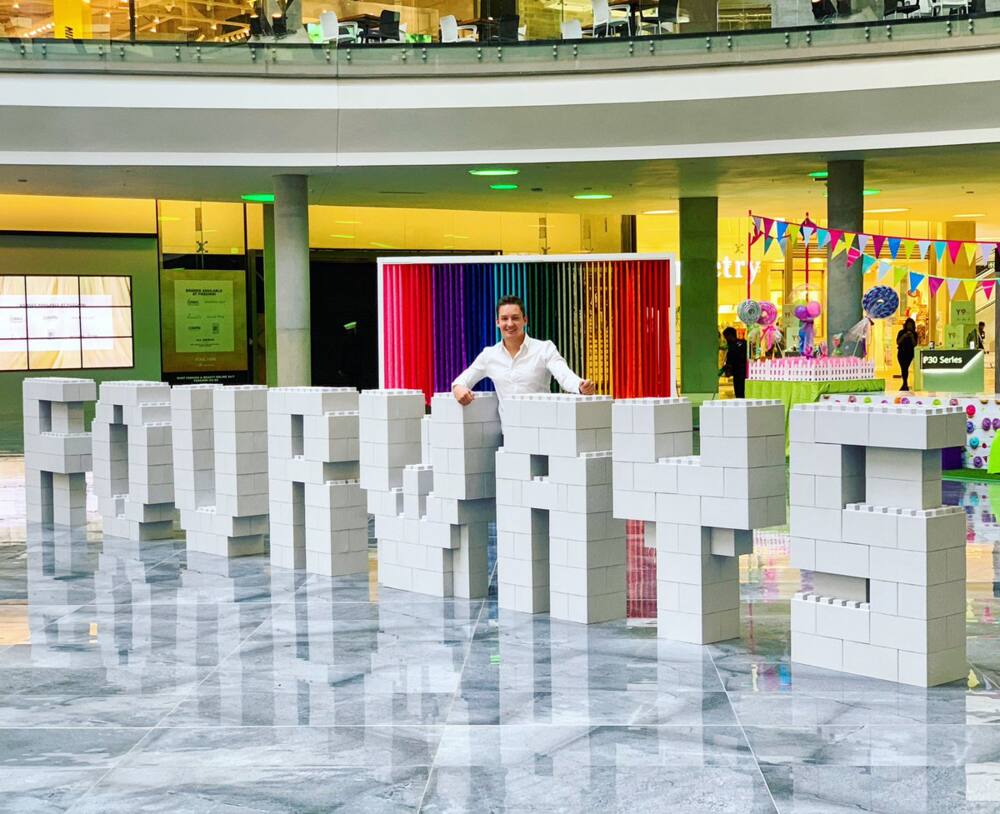 Who is the owner of Fourways Mall? It is widely believed that Accelerate Property Fund is the brain behind the magnificent structure. However, it is co-owned with Azrapart, a company controlled by Michael Georgiou, the biggest shareholder and CEO of Accelerate. The multi-billion investment on the renovation and expansion of Fourways has given shoppers in Johannesburg a world-class retail experience, as it has about 400 stores and 8,000 parking bays.
2. Menlyn Park Shopping Centre
As an award-winning shopping centre that is based in the fast-developing Menlyn node, the Menlyn Park Shopping Centre boasts of flagship anchor stores as well as having a broad base of brands that are considered international. At the Park, they ensure that they continuously provide their customers with the best shopping experience. Since they began operation, they have been decorated with lots of gold, bronze and silver awards.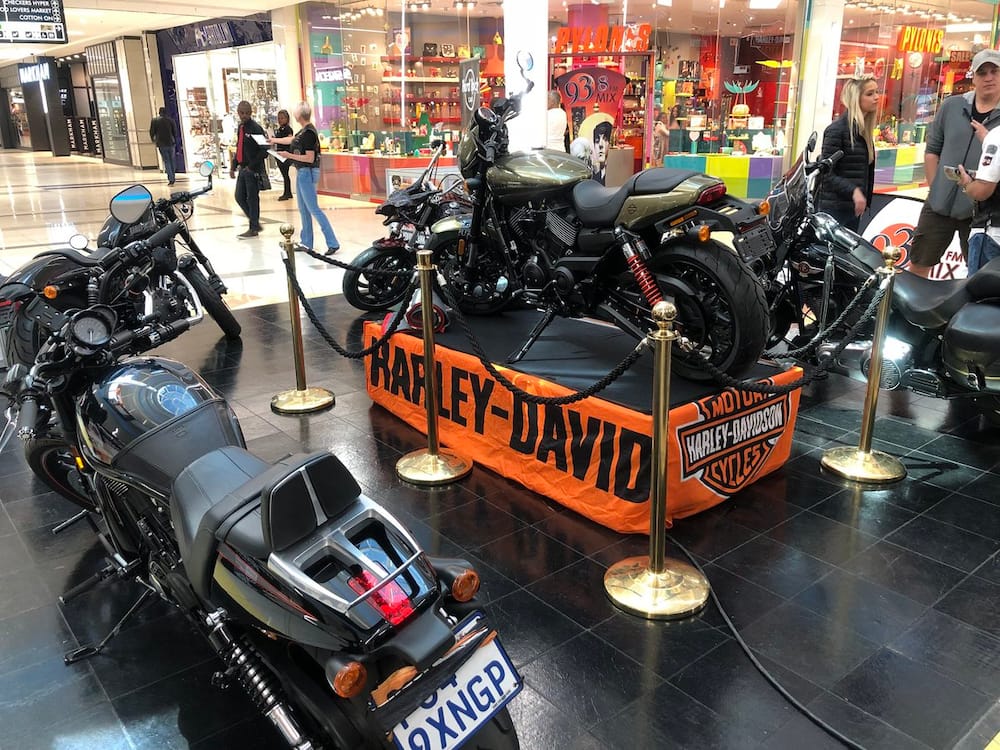 Based on its design, Menlyn Park has three spaces, including the keyhole malls, Food Court, and focal points. Now, there are more than 500 stores, 8,250 parking bays, 16 parking entrances and 12 parking exits in the galleria. To enjoy the best shopping experience, the complex opens on Mondays to Thursdays from 09:00 to 20:00, Fridays and Saturdays from 09:00 to 21:00, and Sundays and public holidays from 09:00 to 18:00.
READ ALSO: How to sell on Takealot in 2020?
3. Gateway Theatre of Shopping
Gateway Theatre of Shopping is rated as one of the top 50 largest malls in the world. Located on Umhlanga Rocks at the north side of Durban, KwaZulu-Natal, the shopping galleria prides itself as the ultimate destination for everything about entertainment, fashion, and dining. You can always be sure of getting local South African retailers as well as popular international brands. The likes of Cotton On, Zara, Gant, Forever New and Superdry are just a few of all that you would get there.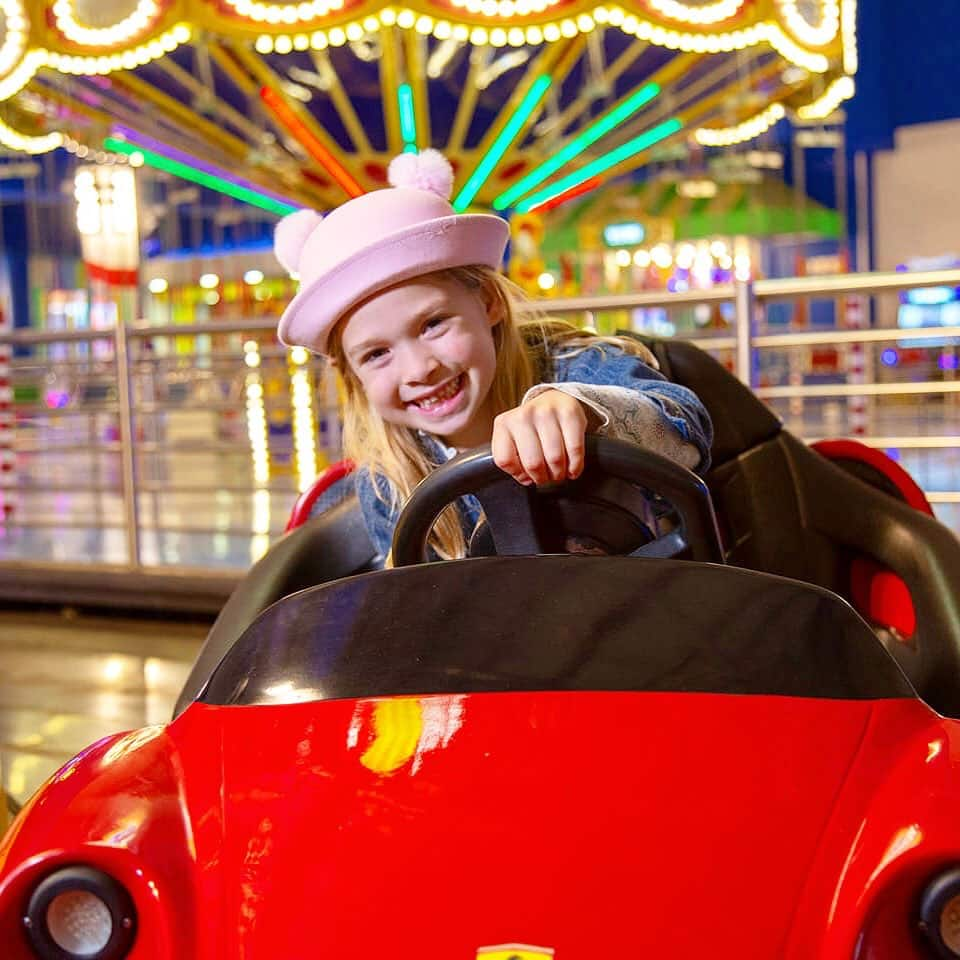 With more than 400 stores and 70 eateries, there are lots of entertaining events at the galleria. Funtubbles Family Funfair, Action Karting, IMAX Theatre, Electric Avenue bowling and Wavepark are part of the 18 cinema Ster Kinekor complex in the galleria. It is open from Mondays to Thursdays from 9:00 to 19:00, Fridays and Saturdays from 9:00 to 21:00, and on Sundays from 9:00 to 18:00. As for public holidays, it opens and closes at the same time on the weekday that the holiday falls.
4. Canal Walk in Cape Town
If you are looking for the biggest shopping malls in Cape Town, Canal Walk is where you should go. The shopping centre was unveiled in 2000, and it is located in Century City, a suburb of Cape Town. At Canal Walk, you will find more than 400 stores, with most of them selling both local and international products. Canal Walk might not be the largest mall in South Africa, but it offers leisure, fashion, and entertainment to all its customers daily.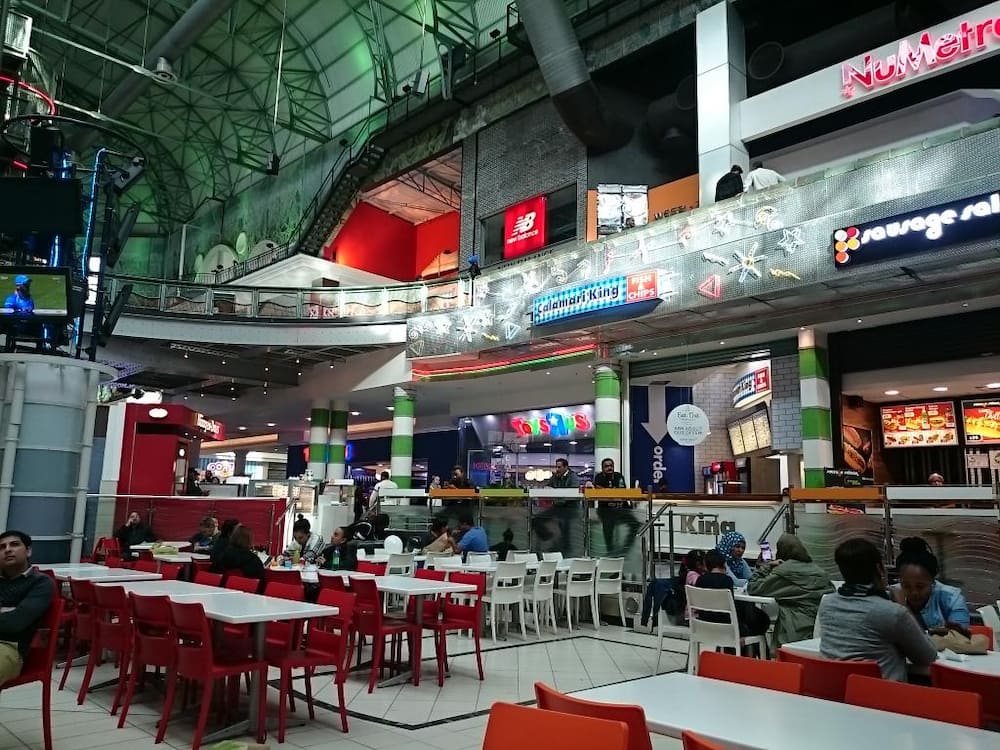 The mall is currently owned by Hyprop Investments, together with Ellerine Bros. You will find different varieties of food in Canal Walk, including vegan foods. If you are going to the shopping centre for movies, make your bookings at the Nu Metro Canal Walk. The mall at Century City is one of the shopping centres where you can enjoy the 4k movie experience and 360-degree sound. The Scene Xtreme cinema is situated in this mall, and it is one of the biggest cinemas in Cape Town.
5. Sandton City South Africa
What is the biggest mall in Johannesburg? Sandton City prides itself as one of the biggest malls in the country, and it is situated in the northern side of the province at Sandton Central Management District. With more than 300 high-class local and international retail stores, the complex has grown to be one of the top five biggest malls in South Africa.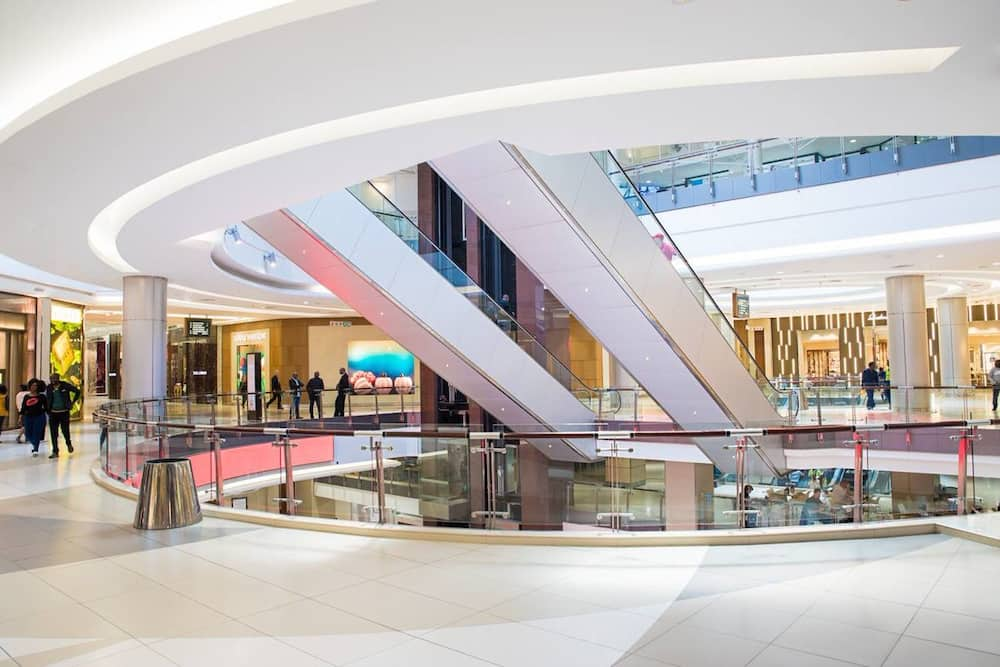 Also, as a part of the unique things about Sandton City, they provide a wide variety of services that are world-class tailored at meeting all of their shoppers' needs. The mall also houses information kiosks where customers can get store information as well as directions and other local area information. From Mondays to Saturdays, the complex opens from 09:00 to 20:00 while on Sundays and public holidays, they open from 09:00 to 18:00.
READ ALSO: List of child friendly restaurants Cape Town
6. Eastgate Shopping Centre
Eastgate is an iconic shopping centre that is set in the eastern suburbs of Johannesburg. As one of the biggest stores in South Africa, the shopping and lifestyle hub houses lots of activities that virtually any shopper would instantly fall in love with. With more than 300 retail outlets which are prestigiously diverse, you can find almost anything you want there.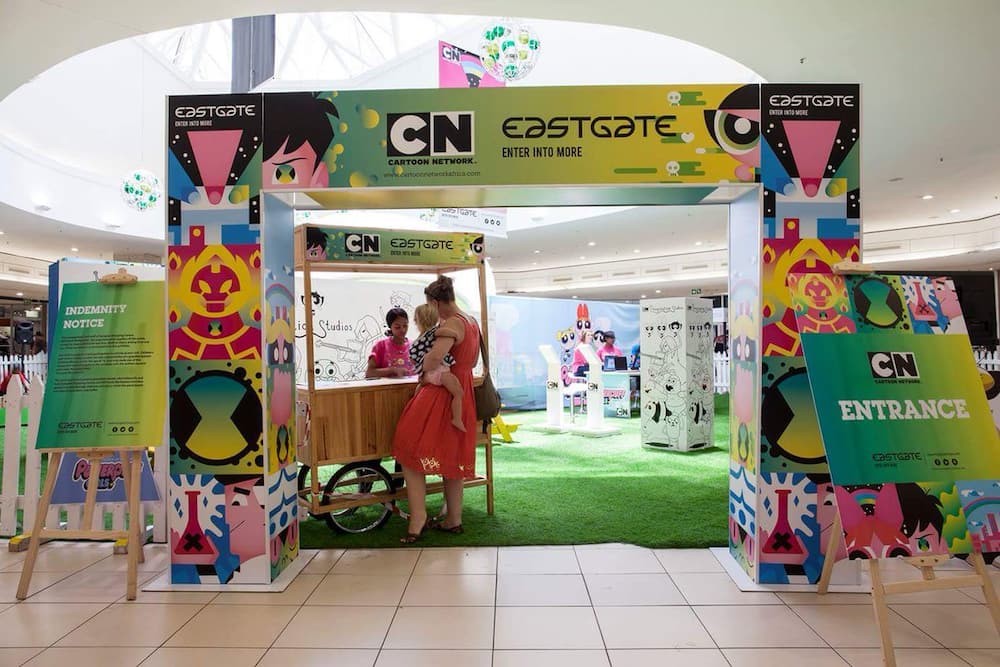 For every inquiry that you may have, the Customer Services personnel are readily available to help. Interestingly as well, there are bathrooms, facilities that guests with disabilities can conveniently make us of, free Wi-Fi internet service and more so, you can shop with your kids. So, you can always rest assured of the best shopping experience at every of your visits there. Amazingly, the galleria opens Mondays to Thursdays from 09h00 to 18h00, Fridays from 09h00 to 21h00, Saturdays and Sundays from 09h00 to 18h00, and on public holidays from 09h00 to 18h00.
7. The Pavilion in Durban
The Pavilion is located in Westville, which is just a 5-min drive from Durban. The iconic mall is beautified with the best of European architectural features. Which is the most beautiful mall in South Africa? Of course, the Pavilion is one of those malls with beautiful convenience stores, boutiques, and entertainment stores. When was The Pavilion Mall built? It came into existence in October 1993 and is one of the first malls in Durban. It started with 75,000 square meters, but after seven phases of extension and renovation, it covers 119,000 square meters landmass.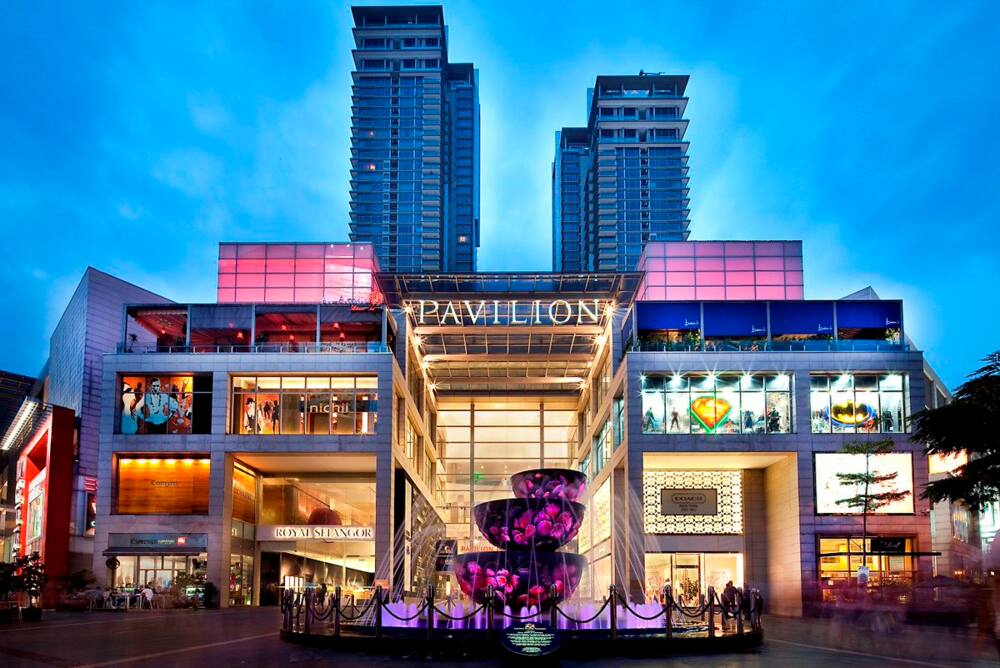 Today, after going through The Pavilion is currently owned by one of the most prominent retail industry investors in South Africa, Pareto. At The Pavilion, there are parking spaces specially made for nursing moms and people with disabilities. There are dedicated rooms like the Muslim room for prayer. The cinema is also equipped with booster seats for kids enjoying movies. Apart from the 12 Nu Metro cinemas, there is an amusement park for kids. Parents who are out with their kids for shopping, movies, and all-round entertainment will find the place suitable.
8. Mall of Africa
One of the things that characterise the Mall of Africa is the fact that it is the largest shopping mall in Africa to be built on a single phase. Located in Waterfall City, Midrand, Gauteng, the shopping galleria houses flagship stores with international brands like H&M, Cotton On and Forever 21. Other brands include Boutique Adela, Mango Man, Starbucks, and Under Armour to mention a few. How big is the Mall of Africa? The galleria boasts of more than 131,000 square metres retail space with over 300 shops.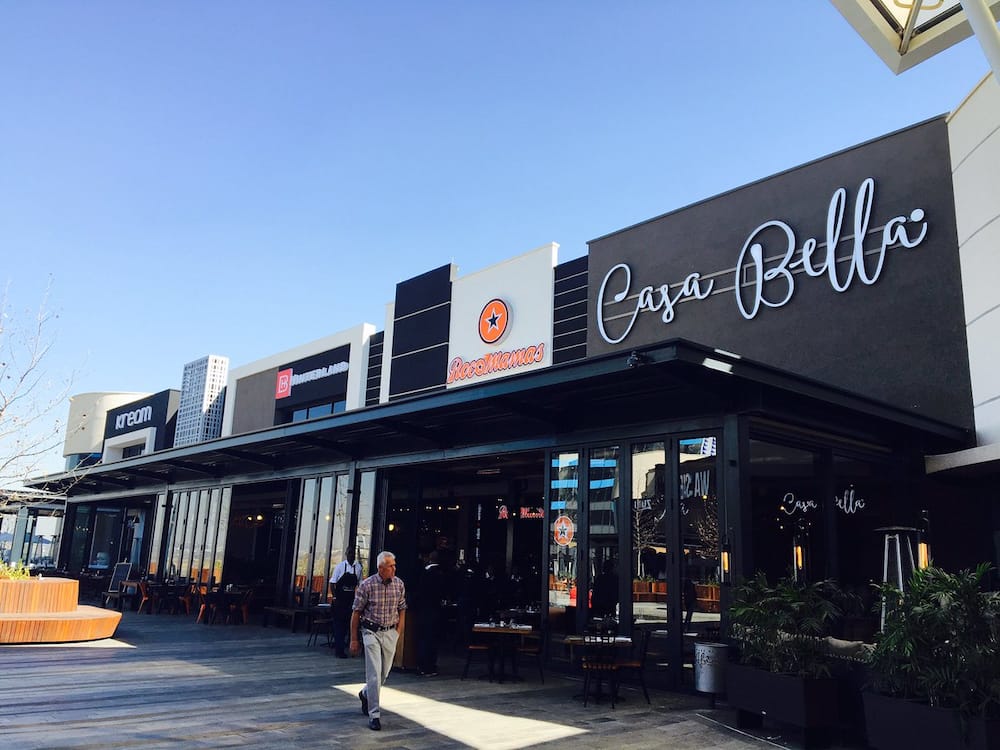 There are uniquely-identified court areas like the Crystal Court, which represents the mineral wealth of South Africa, and the Great Lakes Court, which represents the Great Lakes. More so, there is the Oleum Court, which represents the West Africa's Oil wealth, the Forest Walk Court, and the Desert Court. To enjoy an exceptional shopping experience, the mall opens on Mondays to Saturdays from 09:00 to 20:00, Sundays from 10:00 to 20:00, and on public holidays from 10:00 to 20:00.
9. Centurion Mall in Centurion
Centurion Mall is located at Centurion, a city in Gauteng province. The open-air shopping centre has more than 13 restaurants and 200 stores. Centurion Mall is found between Pretoria and Midrand. As a regional shopping centre in Centurion, the shopping centre boasts of the Ster Kinekor cinema, where you get to see the latest movies around the globe.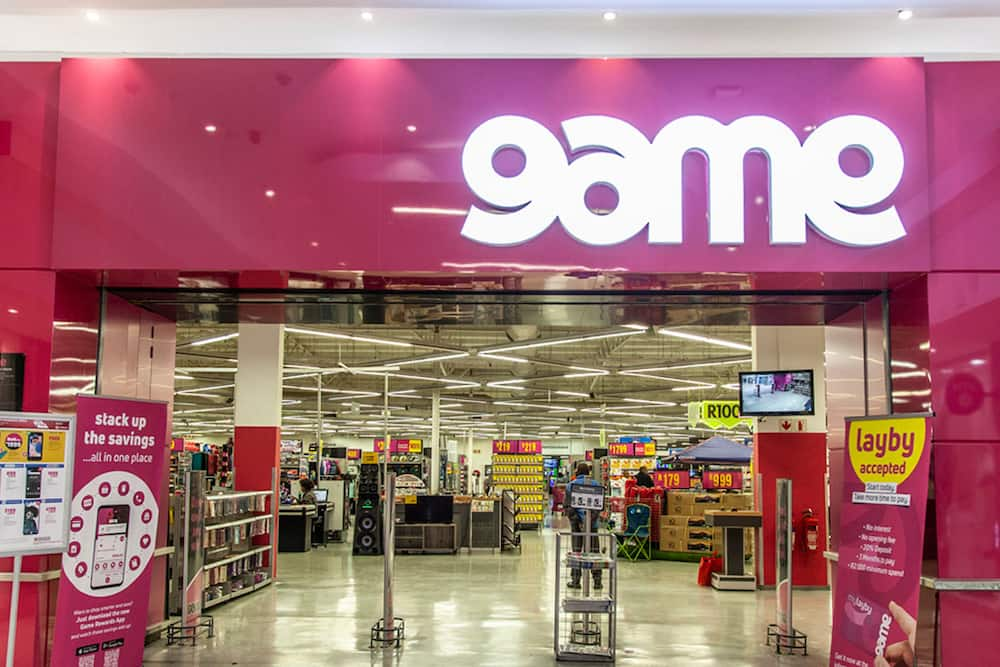 What makes Centurion Mall stands out is the structure. There is a fashion spine at the main entrance into the shopping centre. It is designed amid big planters that are green, restaurants, bookshops, and fashion retailers. From the fashion base, you can see the numerous stores at Pavilion. Stores like Woolworths, Pick 'n' Pay, Dis-Chem, Clicks, and Checkers can be found at the shopping centre. If you are looking for home and decor retailers, visit the upper floor of The Pavilion.
10. Westgate in Johannesburg
Westgate Shopping Centre is one of the largest malls in South Africa managed by Pareto Limited Group. It is located in West Rand, and it is one of the regional shopping complexes in Johannesburg. Westgate is the ideal destination for different varieties of stores. After the new renovations and design, it is easy to locate any store or restaurant at the mall. The shopping mall is the go-to for family adventure and fun.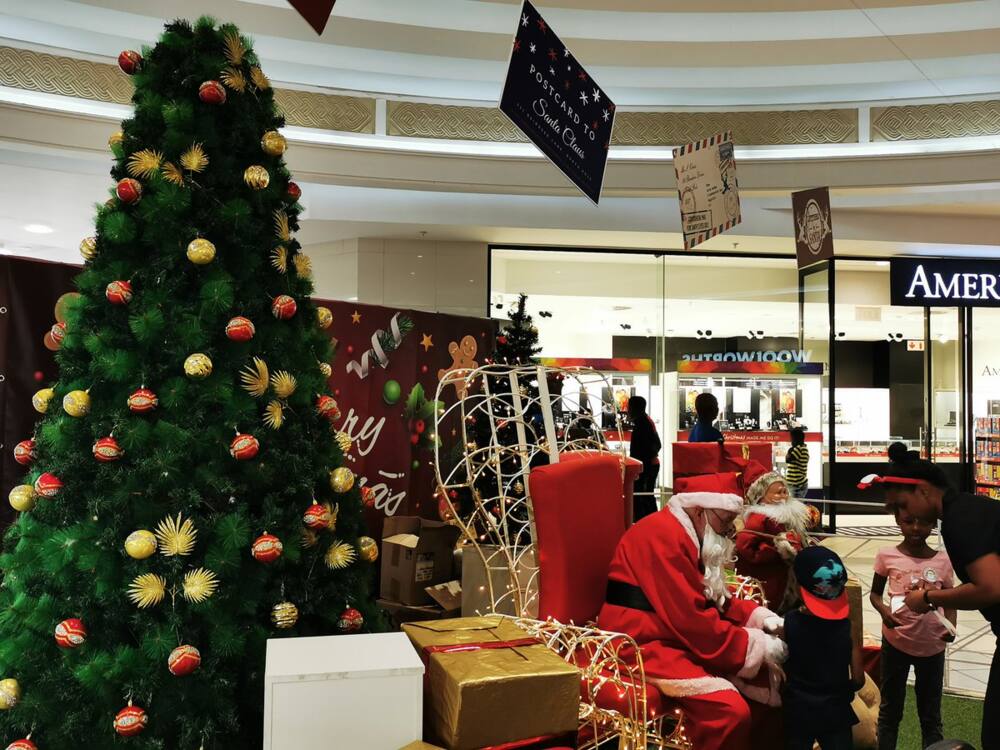 The Regional Shopping Center, which began operations in 1985, is proud to offer its visitors a wide range of state-of-the-art facilities. At Westgate, you will find information stores, shop directories, wheelchair services for disabled people, and other facilities for nursing moms.
With these five of the biggest malls in South Africa that have been discussed above, you can always be sure of the best shopping experience every time you visit them. One good thing about these malls is that they have an exceptional customer relationship, and every visit you make to them will always be without regret.
READ ALSO:
5 best retirement villages 2019
How reliable is Amazon shipping to South Africa 2020
75 small business ideas in South Africa that actually work in 2020
Source: Briefly.co.za