An actress, model, and TV personality, Ntando Duma has hit the public domain for both right and wrong reasons. The young actress is hot, talented and beautiful at her youthful age and seemingly set on making the best out of her career. The actress is energetic, bubbly and talented always looking to give her viewers new content and perspectives. Her now, sour relationship with Junior De Rocka has not prevented the young model and actress from pursuing her dreams and living life to the fullest.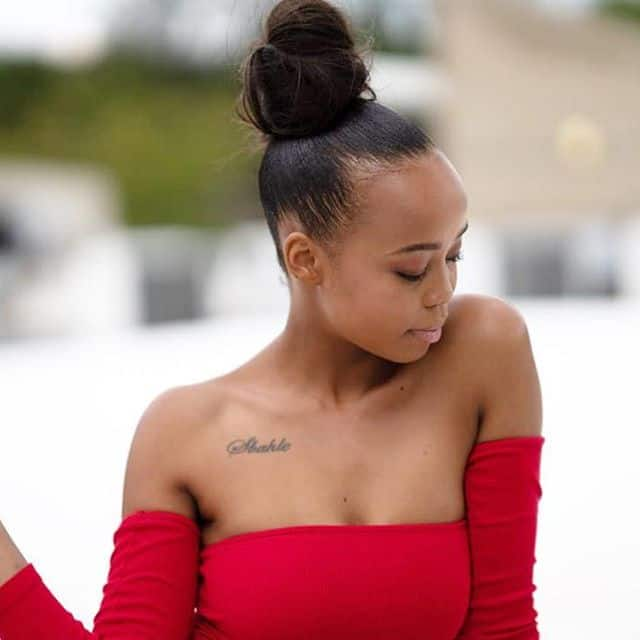 The mother of one is also a social media personality, a platform she has used to increase her fans. It is this same platform that has brought her to the limelight for obviously for both bad and good things. More specifically, the model has in the past used the platform to talk about her personal life a move that has been met by both criticism and admiration from her fans. Like with other youthful celebrities, Ntando is fully enjoying the attention she gets from her fans and has actually taken this to grow her career as a model, a TV personality and an actress.
READ ALSO: 10 facts about Mishqah Parthiephal and hottest photos
But do we know everything that there is to know about this upcoming star? Probably not! Here are some things you ought to know about the youthful actress.
Ntando Duma age
The 23 years beauty and actress was born on August 1995 in Orange Farm, Johannesburg. There is very little information about her parents, but it is known that her father left when she was young and has since passed away. Ntando was raised by her mother and grandmother and attended schools in the neighborhood reportedly because the family did not have much to go around with. According to her, she did manage to have a normal life like a kid. This does not mean that the actress did not push to achieve her dreams as is evident today. The upcoming star attended Boston Media House where she pursued a course in media. Ntando earlier childhood experience could be the main reason as to why the beauty queen is overprotective of her girl child.
Career
Before joining e.tv, Ntando was a verification officer with a firm called BEE STRATA. After e.tv Craz-e launched a search for a presenter in 2014, she auditioned and was selected to presents alongside a fellow newcomer by the name Lwandle Mbelu. A year later, e.tv took to its official website to announce that Ntando would be joining its soap opera, Rhythm City.
Her new character in the soap opera was Zinzi Dandala, and she acts alongside Dumisani Mbebe, her onscreen father Doc Dandala, Hlubi Mboya who serves as her onscreen sister Thandeka Nandala and Thembi Seete who is her onscreen mother by the character name Bongi Diamond. In the Rhythm City, Zinzi Dandala father has an interest in Lerato (acted by Samkelo Ndlovu) who is a rising musician. Ntando has also featured in many other TV shows, and her future seems to be brightening. Besides acting and TV presenting, Ntando is also a model and a founder of the Insire A Teen SA foundation.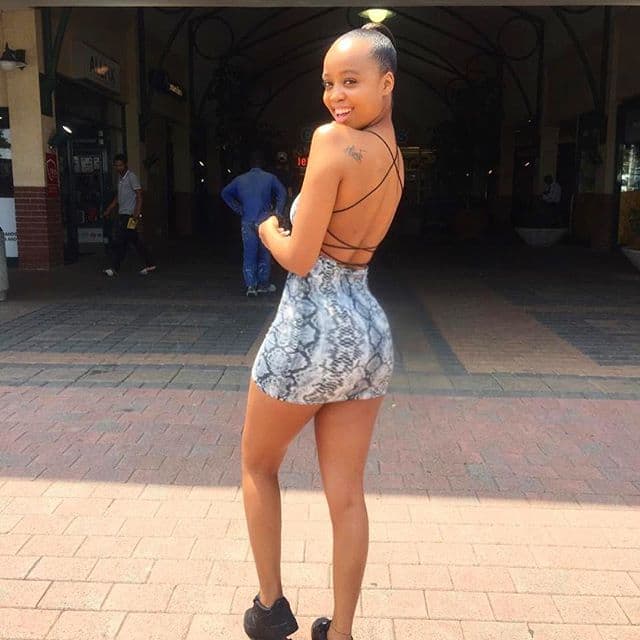 Does Ntando have a twin?
Definitely not! Ntando has three siblings and is the last born in the family. For quite some time, it was thought that Ntando had a twin sister, but it turns out that the two are among siblings that are hard to tell apart. Well, the lookalike sister, Thado Duma has been in the entertainment industry long before her sister could spring to the public limelight. The events DJ cum vocalist whose stage name is DJ Lady Amar has performed alongside some of the country's best DJ's. One can, however, admit that it was not until Ntando Duma became famous that the public eye was drawn to DJ Lady Amar. Very little is known of the other two siblings.
Her boyfriend
Ntando was in a relationship with the hip hop DJ and radio personality Junior De Rocka but broke up in 2017, when she was still pregnant with her daughter. After breaking with Junior, she took to social media to say that she was single and just co-parenting with his ex-lover praising him for taking good care of their daughter (Sbahle). The reason for the breakup, well, Ntando claimed that she felt that the relationship was one-sided and she was tired of fighting. Well, the fight is yet to end, and the would-be couples have taken their wrath to the social media.
READ ALSO: Mzansi's DJ Zinhle explores Italy in style, thanks to her local designer
Ntando accuses Junior of neglecting his daughter, instead of spending time with other children. These allegations it can be said stems from Junior's charity work in schools. In hitting back, Junior claims that Ntando accusations are unfounded and malicious further claiming that he supports his daughter as required. The battled baby father has even posted receipts of money sent to Ntando for the child's upkeep. Well, as it appears, things have not been smooth between the two, and the social media battle continues.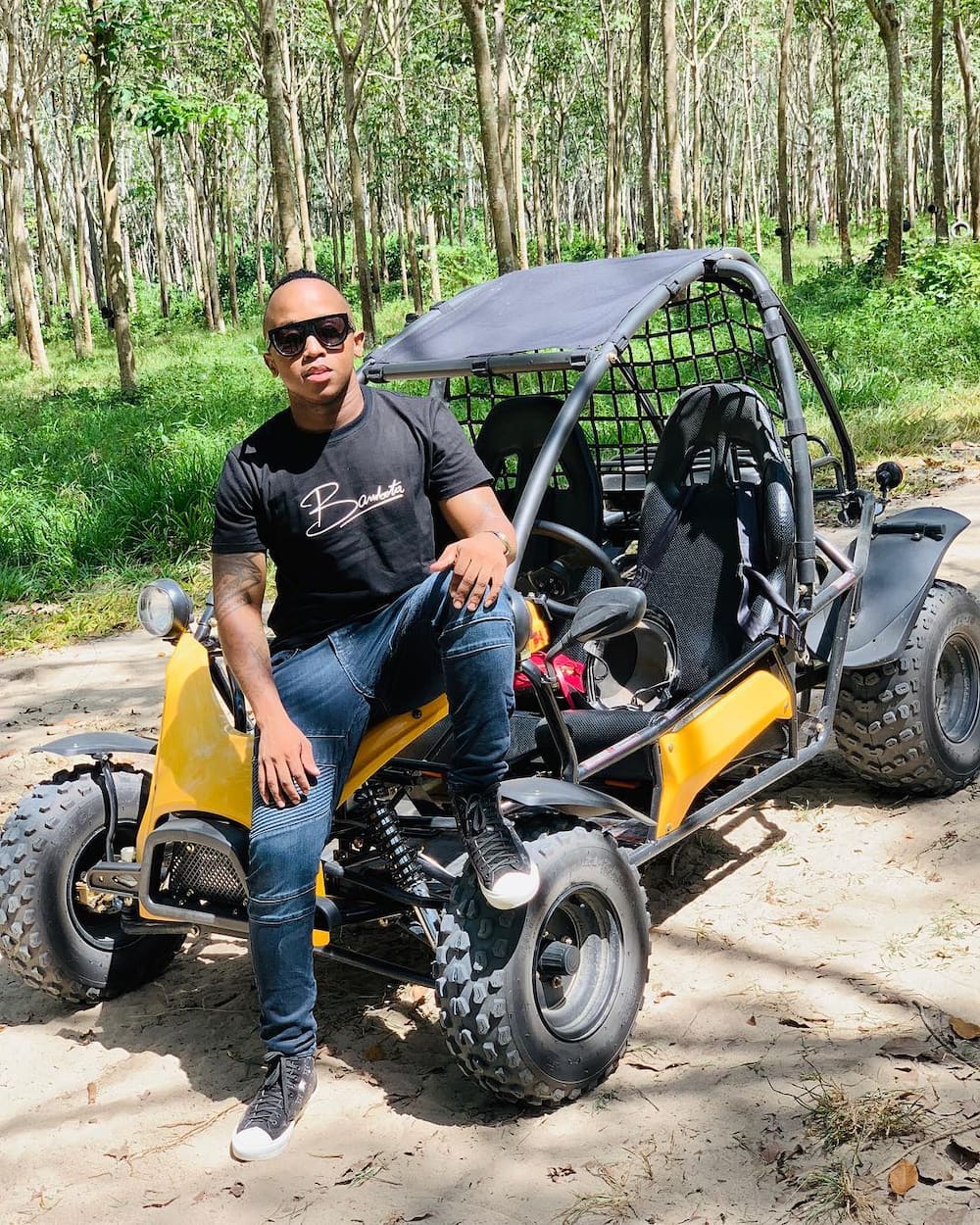 Marriage status
Ntando is not married at the moment but surprised many in 2017 when during her baby shower she staged a wedding themed baby shower. During the event, she wore a gown, and all the invited guests were in white. Perhaps this was to make up for her never would be a wedding with Junior or was it a symbolic message to tell the public that she was a woman of her own? Well, we can only wait and see as her life events unfold. Who knows, the star is still young and enjoying the time of her life.
Ntando Duma instagram
Ntando Duma uses her Instagram account to share her pictures and update fans with recent events in her life. On the social platform, she goes by the name dumantando and has over 1.5 million followers. To date, the young celebrity has over 4,240 posts and still counting. Aside from Instagram, she also uses other social platform sites specifically Twitter to update her status. The latter has been instrumental in letting the public in her not so cozy personal matters!
There is a lot of information about Ntando Duma that remains hidden from the limelight. However, the upcoming actor, TV personality and model has shared bits of her personal life with her fans. Thanks to the few interviews, she has had with media houses and the constant updates she gives on social media. At her age and with her zeal, Ntando is with no doubts going places.