Kyle Deutsch is a man of many talents; he is an award-winning chiropractor, an award-winning musician, and also plays beach soccer. The Durban native is among the most successful artists who were once part of Idols SA. Undisputedly, he is also one of the best vocalists in South Africa and has worked with major producers like Sketchy Bongo.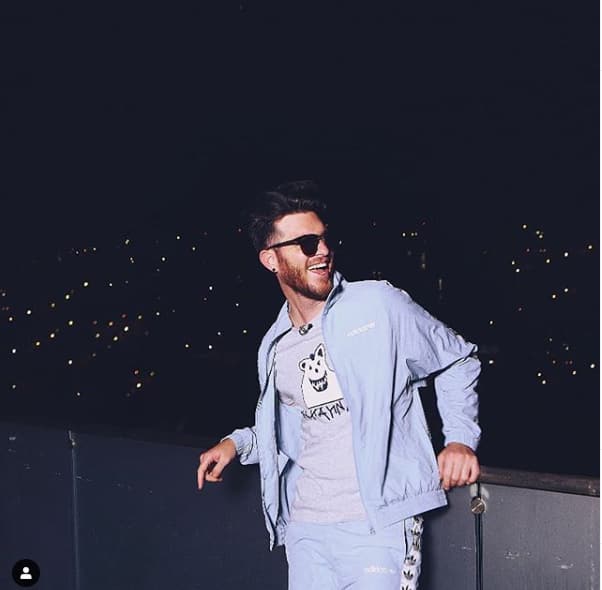 Summer Love, Kyle Deutsch's latest single debuted on the 15th of November 2018. As the summer of 2019 approaches, the artist is currently working on his long-awaited inaugural album. As we wait, here are some interesting facts about him.
READ ALSO: 8 Facts about Neil Sandilands
Kyle Deutsch biography
Who is Kyle Deutschmann aka Kyle Deutsch? Here are some intriguing facts about his life
Kyle Deutsch profile
Born: 1987
Kyle Deutsch age: 32 years old in 2019
Origin: KwaZulu-Natal in Durban, South Africa
Marital status: In a relationship
Occupation: Chiropractor, soccer player, musician, and model
Famous for: Losing in Idols SA but excelling as a musician
Kyle Deutsch Instagram: kyle_deutsch
Kyle Deutsch twitter: @kyle_deutsch
Kyle Deutsch Facebook: @kyledeutsch123
Website: kyledeutsch.com
M&D Health: mdhealth.co.za
Kyle Deutsch early life
Kyle's mother bought him a guitar when he was only 4 years old, but it was too big for him so he had to wait for a few more years to play it. Although he was so much into sports, the star began his music career in junior school by learning how to play the guitar and singing casually. At the age of 15 years, he began writing his own songs. After completing school, he started performing at restaurants and cafes, and he also explored soccer as a profession but injured himself. He auditioned for the Idols South Africa and he was selected for the competition. Also, he would end up finishing in the top 32 in the Idols SA season 8 competition, and this played a huge role in the rise of his music career. After a second attempt during the Idols SA season 10, he emerged among the top 5.
Kyle Deutsch's music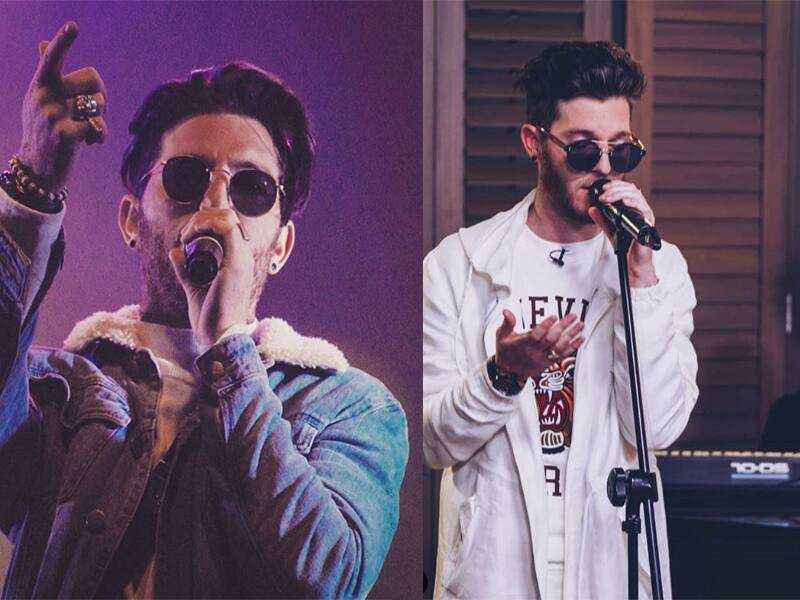 As a musical brand, Kyle has made a name for himself. So far, he has had performances in some of South Africa's prestigious venues like the Cape Town waterfront, the Radison Hotel, The Dubliner, Live the venue, Sun City, Chris Saunders Park, Vaca Mata, and Suncoast casino. In 2015, he was part of Fill Up the Dome.
A year later, he appeared in season 2 of Coke studio South Africa, which is a platform that celebrates artists across Africa. In the same year, he was in the line up of the MTN Bushfire Festival. To top it all, he opened for Justine Bieber during the Purpose Tour in South Africa in 2017. To date, he has shared the stage with several A-list artists including Mzansi's Cassper Nyovest and Shekhinah.
Kyle Deutsch songs
His musical career is a success as evident in his songs.
1. Summer Love
'Summer Love' is the latest single from the multi-talented artist. The official video came out on the 8th of December 2018, and so far, it has over 24k views.
2. Now That We're Talking ft. Mnqobi Yazo
The official video was published on YouTube on the 20th of June 2018 and so far has over 13k views.
3. Kyle Deutsch Can't Get Enough remix ft. Kwesta, Tellaman, BigStar Johnson & Sheen Skaiz
The official video of Can't Get Enough Remix was released on January 16th, 2017, and it has over 30k views on YouTube. The original official video to Can't Get Enough hit the airwaves on the 27th September 2016, and it has since attracted over 340k views on YouTube.
4. BHEJANE ft Mozaik
The video to this song premiered on the 21st September of 2016 and has over 8k views.
5. Kyle Deutsch All Night
This Sketchy Bongo produced single debuted in 2016. The official video to 'All Night' has over 160k views on YouTube. The song hit number 1 on the 5FM top 40 in 2016 and won new favorite on 5FM in May 2016.
6. Back to the Beach
Back to the Beach is arguably Kyle's biggest song. The song features Shekhinah. The official video to the song has amassed over 940k views on YouTube. Back to the Beach video was published on YouTube on June 3rd, 2015.
Apart from his original singles, the talented artist also does covers to hit songs. You can check out his YouTube channel for more. He has also featured in other artists' songs including;
Cassper Nyovest feat Kyle Deutsch: "Alive" (A single on Tsholofelo, Cassper Nyovest's 2015 album)
Kelly Khumalo, Kyle Deutsch: "Lonely Fool" (A track off Kelly Khumalo's album Evening of Love Volume 1) The song has over 17k views on YouTube.
Dj Chynaman Feat Kyle Deutsch: "Chase" the official video has over 10k views.
DJ Capital ft Kwesta & Kyle Deutsch: "What You Like" the official video has over 77k views on YouTube.
AewonWolf. Kyle Deutsch. Sketchy Bongo: "WILDSIDE" which has over 179k views on Youtube.
Kyle Deutsch awards and achievements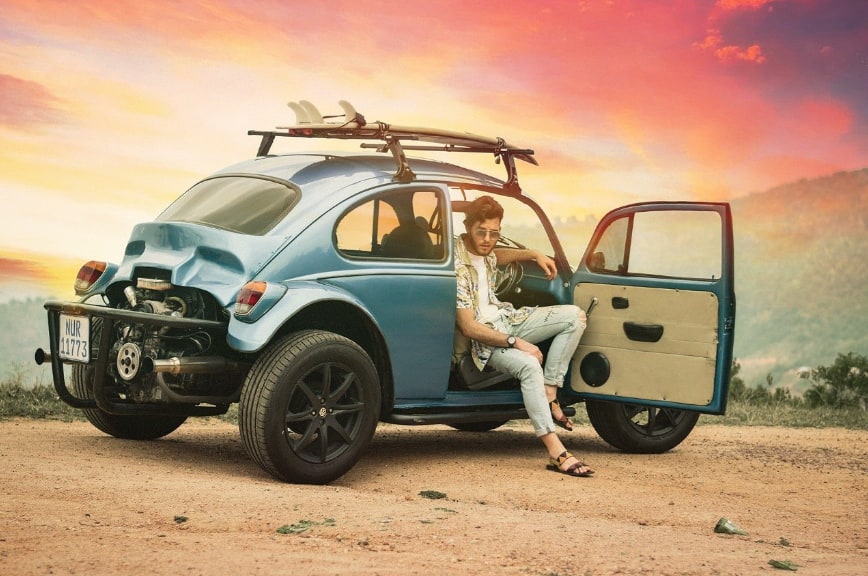 Due to his amazing works, the celebrated artist has been nominated for various awards over the years.
SAMA Nominee 2018 (Can't Get Enough Remix – "Best Remix")
Won "Best Pop/ Alternative" at the 2016 MAMA Awards (Back to The Beach ft Shekhinah)
2 times SAMA Nominee 2015 (Back to The Beach – "Record of the year" and "Best Collaboration)
METRO Awards Nominee 2015 (Back to The Beach – "Song of The Year")
Top Selling Single for Universal Records in 2015
Finished 5th on Idols SA Season 10
Dr Kyle Deutsch, soccer player, and model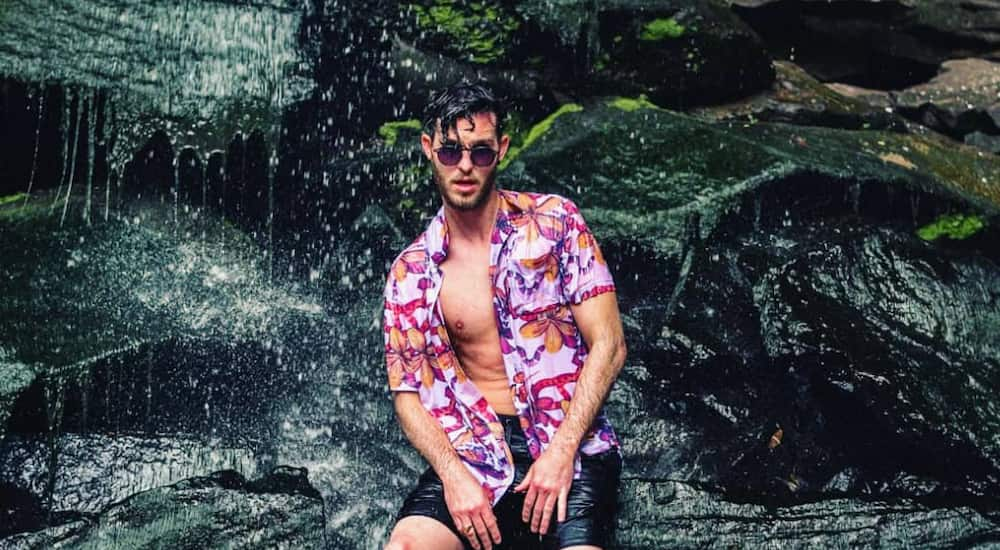 Away from music, Kyle has other interests. He is a chiropractor at M&D Health in Durban, South Africa. Furthermore, he is also a model at Models International which has made him a major contributor to the fashion trends in Durban. The celebrity's modeling career has also led to him appearing in commercials for Mr. Price, The Hub, Wolf and York, and Philadelphia Cheese. Lastly, he is part of the national beach soccer team.
READ ALSO: Londie London age, real name, instagram, songs boyfriend, and hot photos
Kyle Deutsch is living proof that you can do anything you put your mind to. He shows that there is more to an artist than the music you hear. Being multidimensional is possible in music or any career, you just have to be ready to put in the work as evident in this detailed biography.
READ ALSO:
5 Facts about Chris Hani that you have to know
Sandile Shezi biography: net worth, foundation, wife (girlfriend), house, cars and instagram
Thembisa Mdoda biography: husband, age, wedding, twins, family, dresses
15 facts about Nandi Mbatha that you have to know
Mihlali Ndamase biography: Age, boyfriend, parents, make up, Youtube and Instagram, education