Top 20 water parks in Gauteng
Gauteng is home to some of the best water parks in South Africa and in the world. For this reason, hundreds of local and international visitors regularly tour these remarkable destinations for holidays and vacations. Water resorts Gauteng are favorite considering that the province is landlocked with no direct access to vast water bodies at the coastline. So, which water parks in Gauteng should I visit for in my upcoming tour?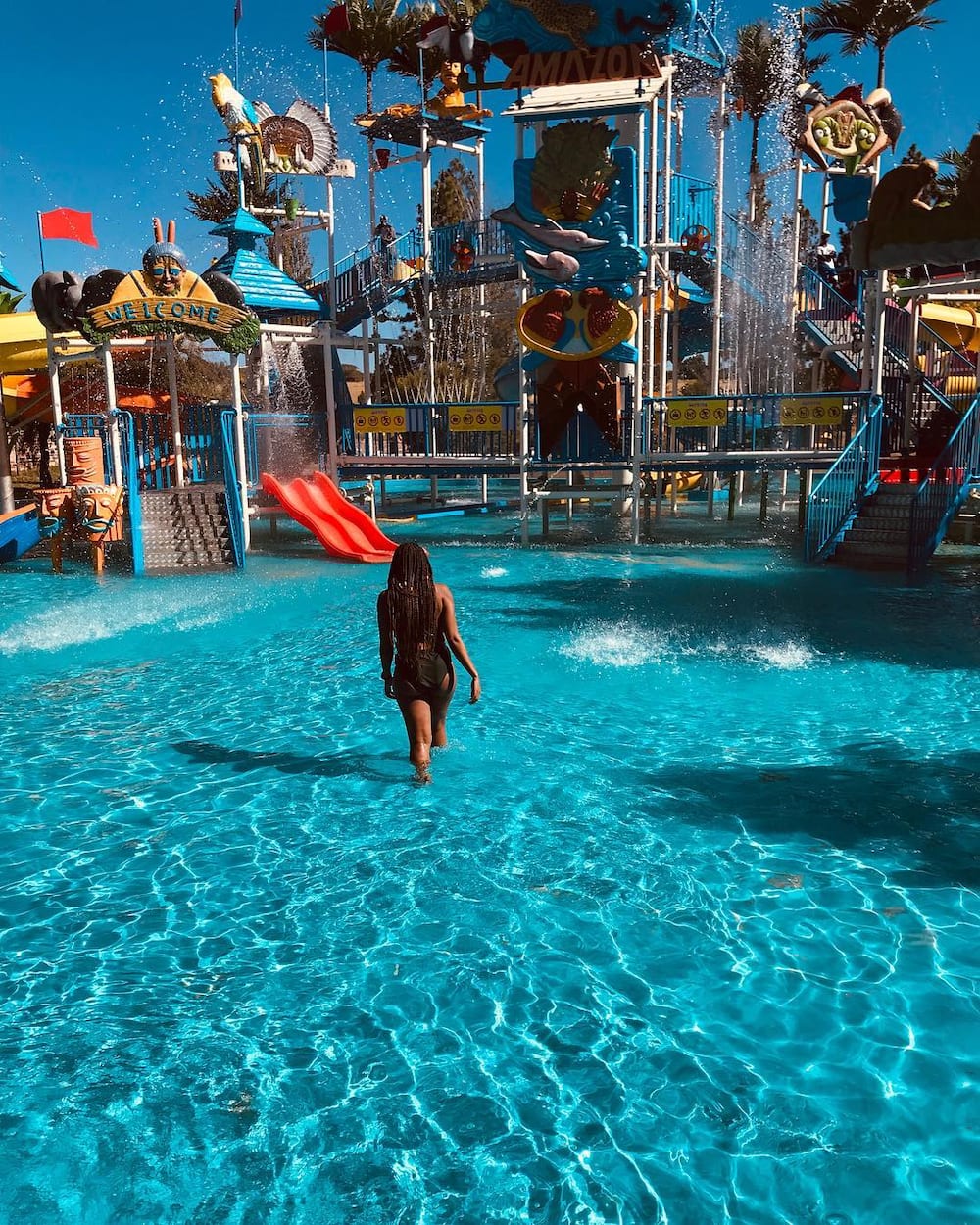 Water lovers visiting amusement parks in South Africa find waterparks Gauteng irresistible for their limitless supply of fun. The need for an ocean is now minimal in the province, considering it has enough parks to accommodate and meet the needs of its locals as well as visitors. Even better, these water and amusement parks reliably offer comfort to different guests visiting the region. Waterpark Gauteng is a beautiful site for guests looking forward to playing all day with water alongside other breathtaking activities.
READ ALSO: Happy Island Waterworld: everything you need to know before visiting 2019
Top 20 water theme parks in Gauteng
Which is the best indoor water park Gauteng? Different water park Gauteng offer their visitors with unique experiences which create memorable experiences.
1. Aquadome water park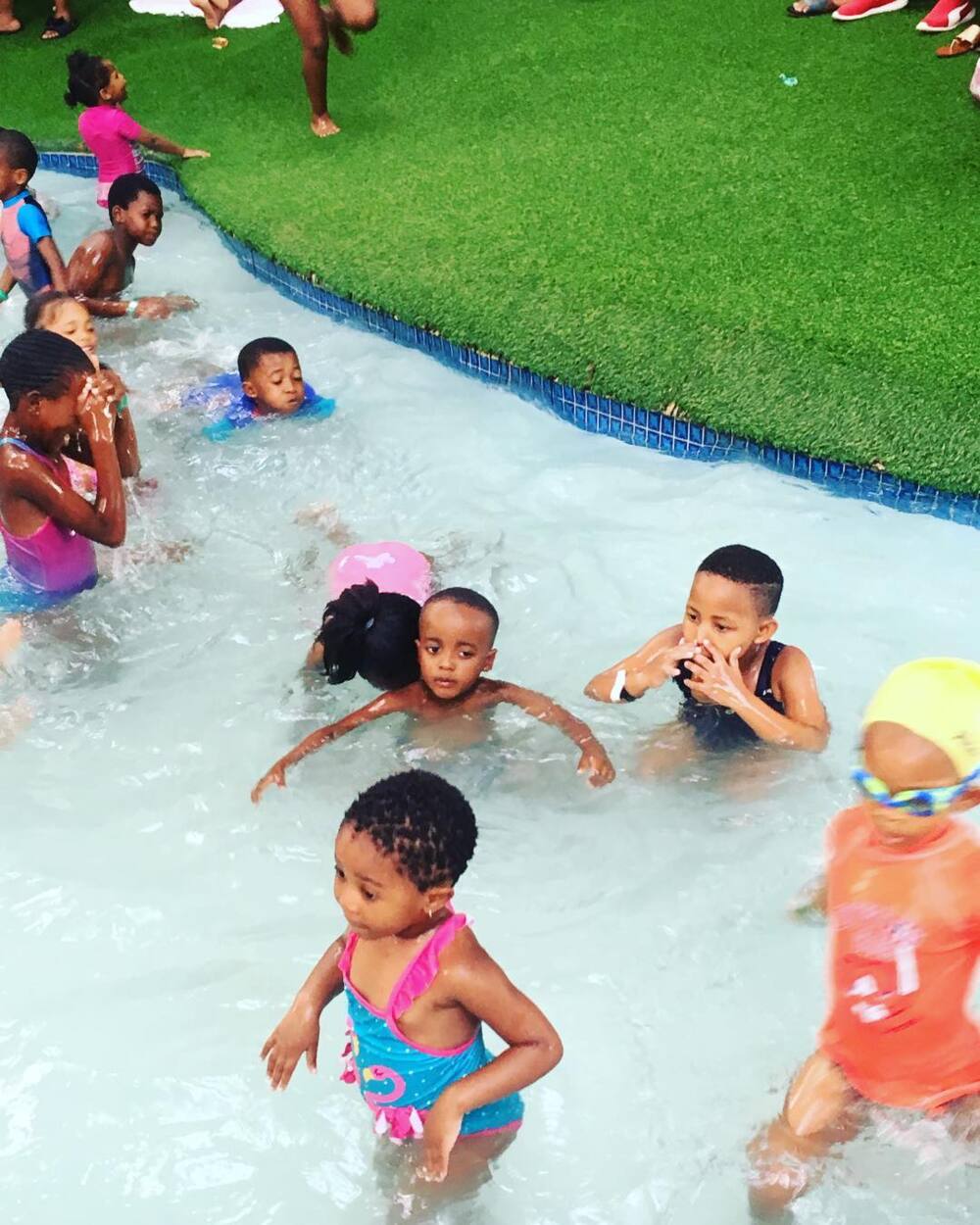 The park sits at Vanderbijlpark and forms a part of Emerald Resort & Casino, offering fun unending to its frequently returning guests. Wondering where to visit in winter? The resort provides ambient temperature controls, making it an all-season destination. Show up at Aquadome for summer equivalent fun with the waters during the cold season. Six differently heated pools at the park are suitable for different activities, among them thrilling waterslides and fun shipwreck. Interestingly, lifeguards are continually on watch to make sure that everyone is safe as they experience everything the park has to offer.
2. ZambiBush Resort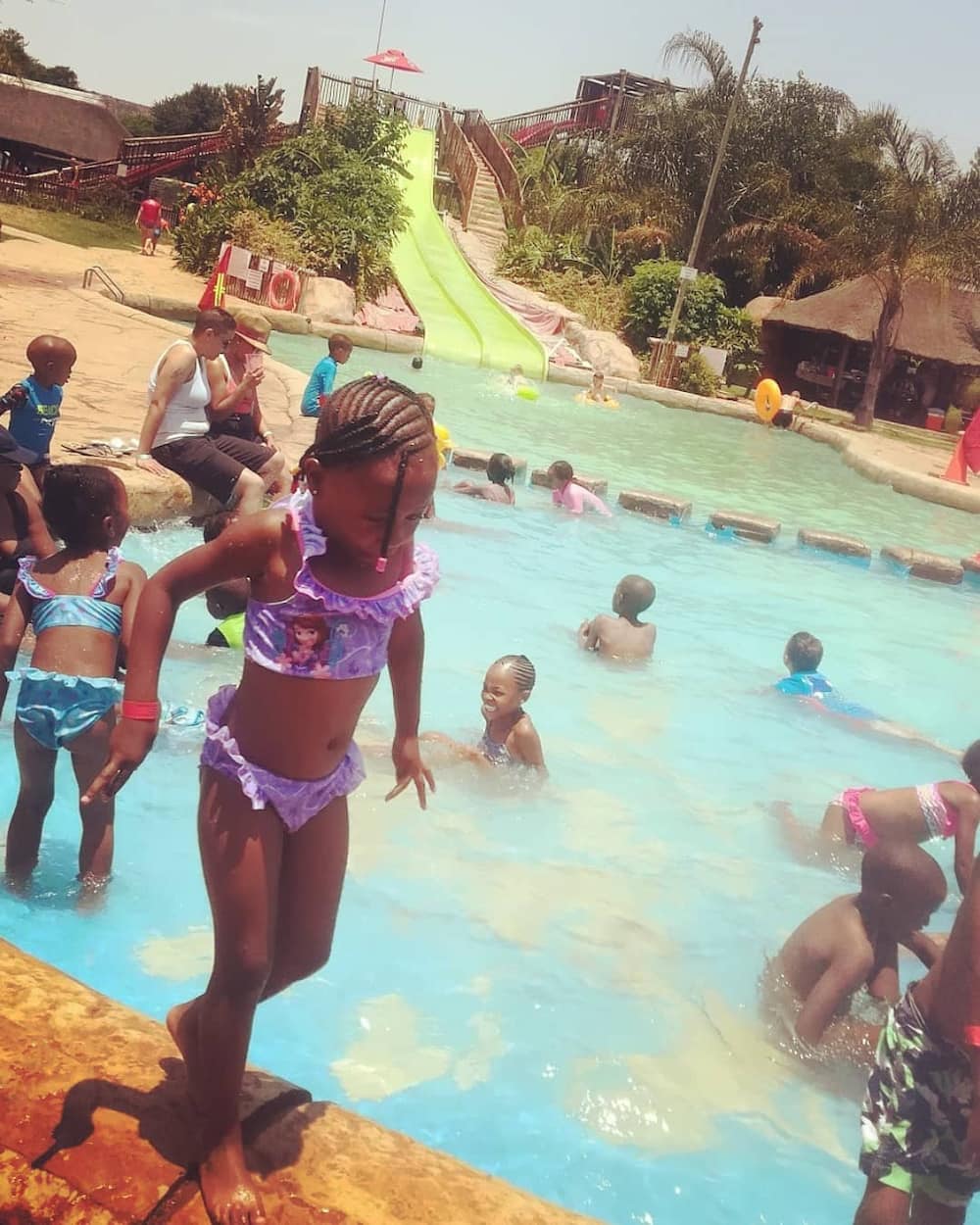 Searching for water parks in Pretoria? ZambiBush Resort is appropriate for kids and adults that love to play in many waters. The swimming pool, water slides, and playgrounds are all exciting. Animal lovers can also learn about different animal species confined in a zoo at the park. ZambiBush Resort sits at Kenly found in Pretoria's northern end. Its site is convenient considering that it overlooks a dam with access to the nearby farmyard, which is a thrill for children that love animals. Visitors checking in at the park should make sure to enjoy family picnics and kids parties.
3. StokeCity WakePark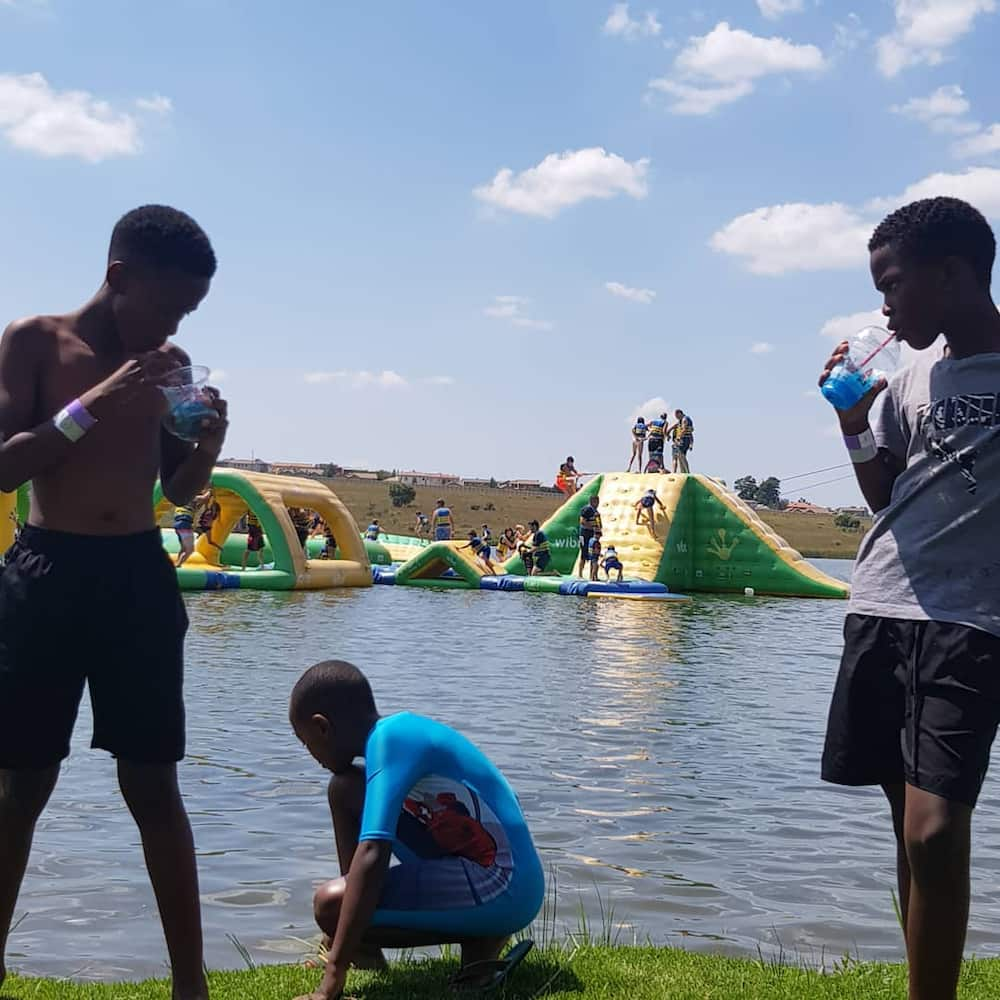 Are you planning to visit Midrand and its environs? You should probably consider having cost-friendly entertainment at StokeCity WakePark. This family-friendly destination has several sections with mind-blowing activities for visitors of all ages. The cable park stands out for its water boating, knee boarding, and waterskiing that utilizes a cable system to entertain guests. Other remarkable attractions at the park include a stand up paddling, a swimming course, and an aqua park. At the park, you will be served fancy meals through Stoke Cafe.
4. Pines Resort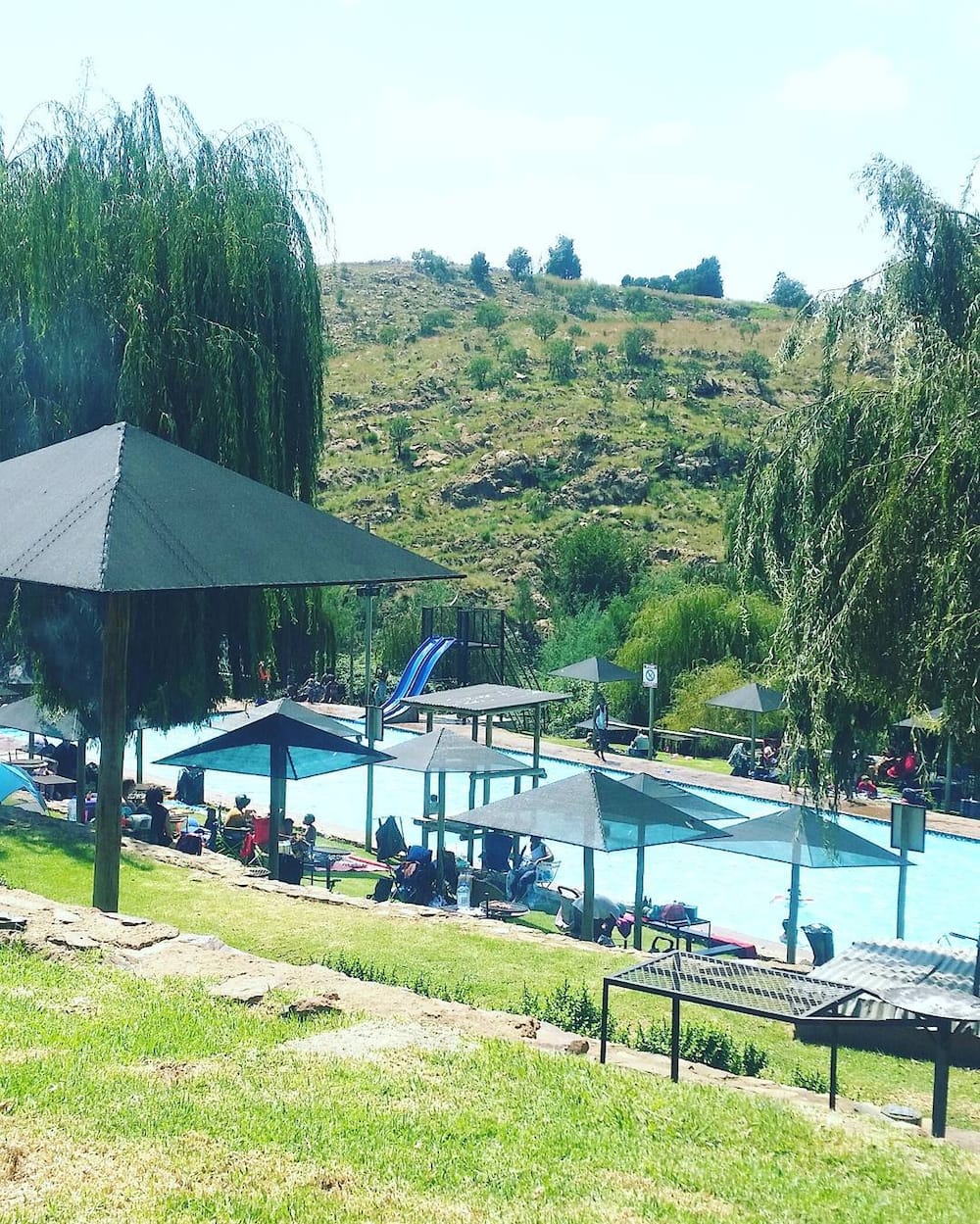 Looking for the best water park Krugersdorp? Waterslide lovers have every reason to show up at Pines Resort for an experience like no other. The park, located at Krugersdorp, is a suitable touring destination with lots of other family-friendly activities. The swimming pool and braai facilities offer the best experience for everyone in the park.
5. Wild Waters Boksburg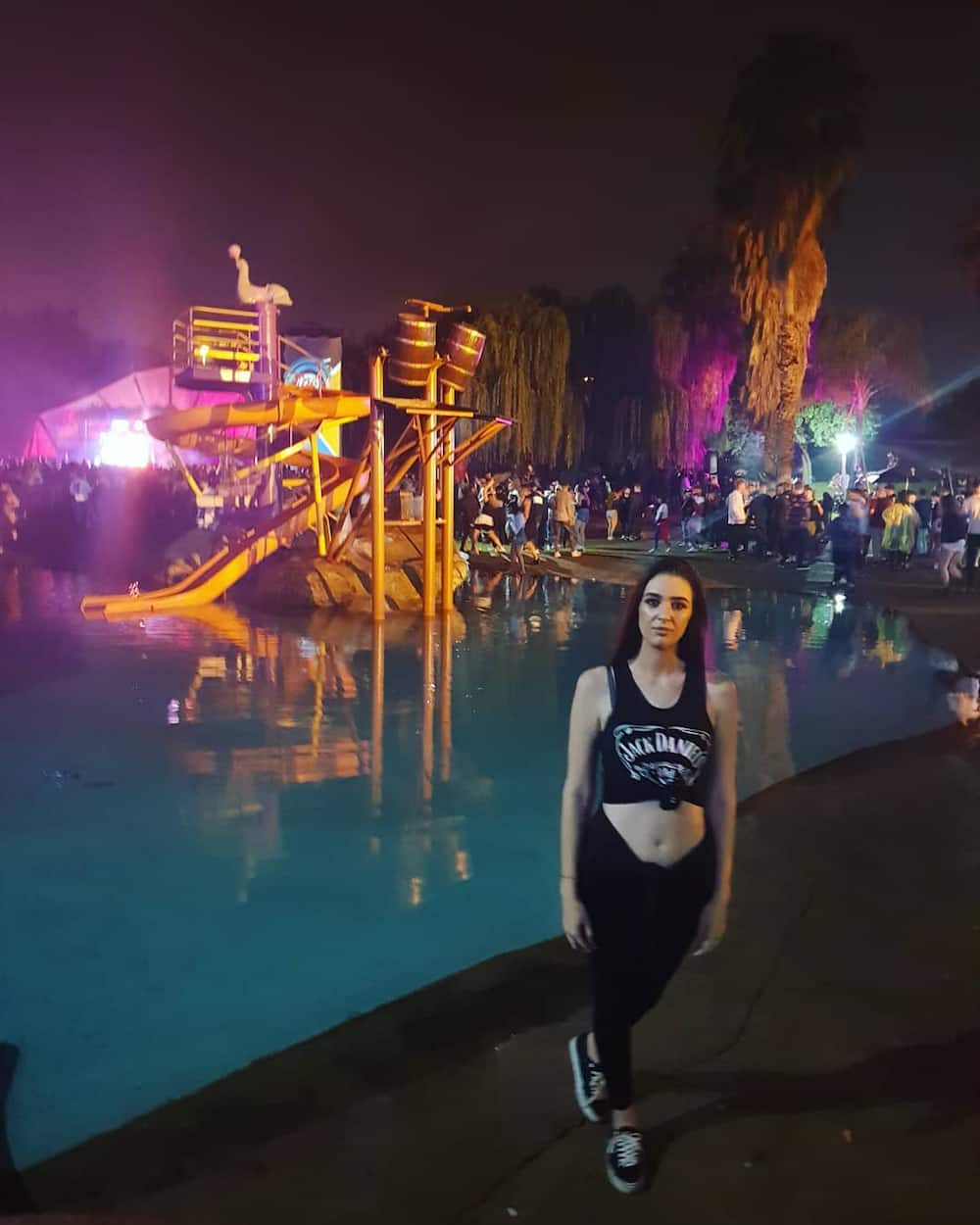 The site is famous for its long-standing reputation and continued operation in the region. Wild Waters Boksburg offers its guests with waterslide and pool activities with magnificent sceneries for picnics and parties. The resort is family friendly and fun.
6. Gold Reef City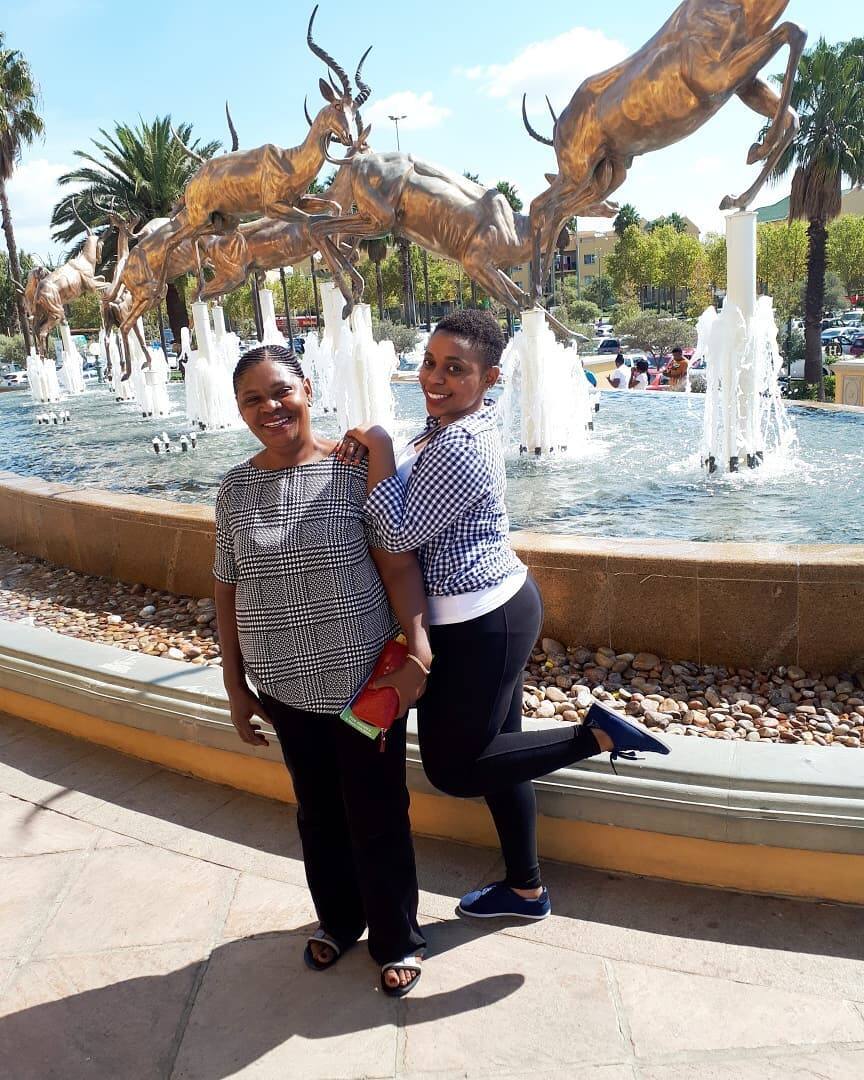 The water park is a must go destination is Johannesburg for its authenticity and proximity to the city. The resort is a convenient entertainment center for both children and adults. Even better, there are teambuilding facilities, casino, conferencing, theatre, and 4-star hotels. Besides the water park experience and sightseeing, guests can enjoy the Apartheid Museum. Always have fun with Johannesburg waters at Gold Reef City.
7. Acrobranch Melrose
The resort is perfect for tree lovers and zip line fanatics. The destination is family friendly and offers memory marking activities and engagements among them quarter-kilometer zip lines, Tarzan jump, Monkey Bridge, and wire walk. Visit Acrobranch for thrilling water experiences and endless activities with tokens of fun.
8. Saddle Creek Adventures
Waterpark Johannesburg experiences are incredible, and Saddle Creek Adventures are no different. The destination is typical for its unending activities that include playful activities.
9. Cedar Junction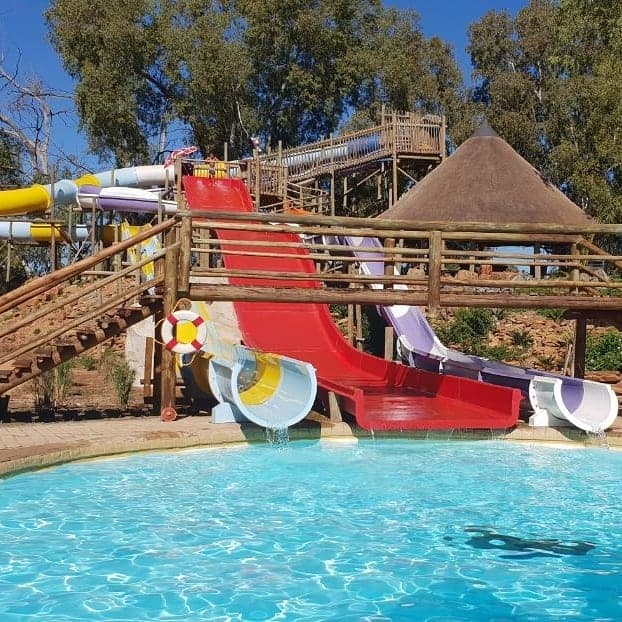 Cedar Junction is one of the best water parks in Pretoria offering eye-catching sights and unlimited fun. Travelers to the park will have nothing to worry about as they spend exciting moments with friends and families. The resort provides private areas and grounds for parties with the freedom to carry their food supplies.
10. Happy Island Muldersdrift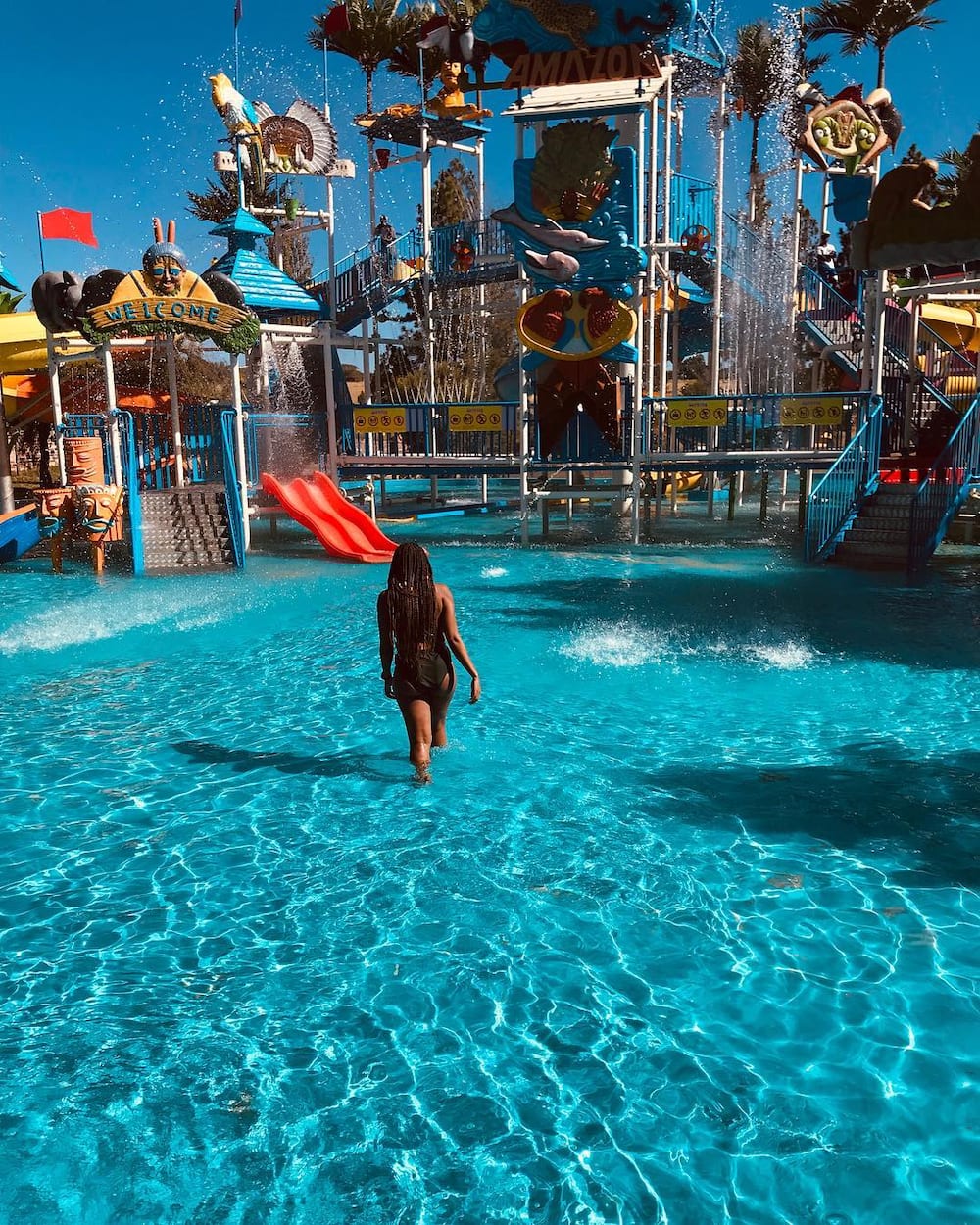 Happy Island water park Muldersdrift attracts several visitors for its beautiful nature and unending fun activities. Visitors to the waterpark find their slides amazing and exciting for a perfect day.
11. Happy Island Johannesburg
Happy Island water park is eye-catching and a rare destination that beats all other water parks in Johannesburg. From slides to swimming, the place is epic and memorable.
12. Happy Island Waterworld Johannesburg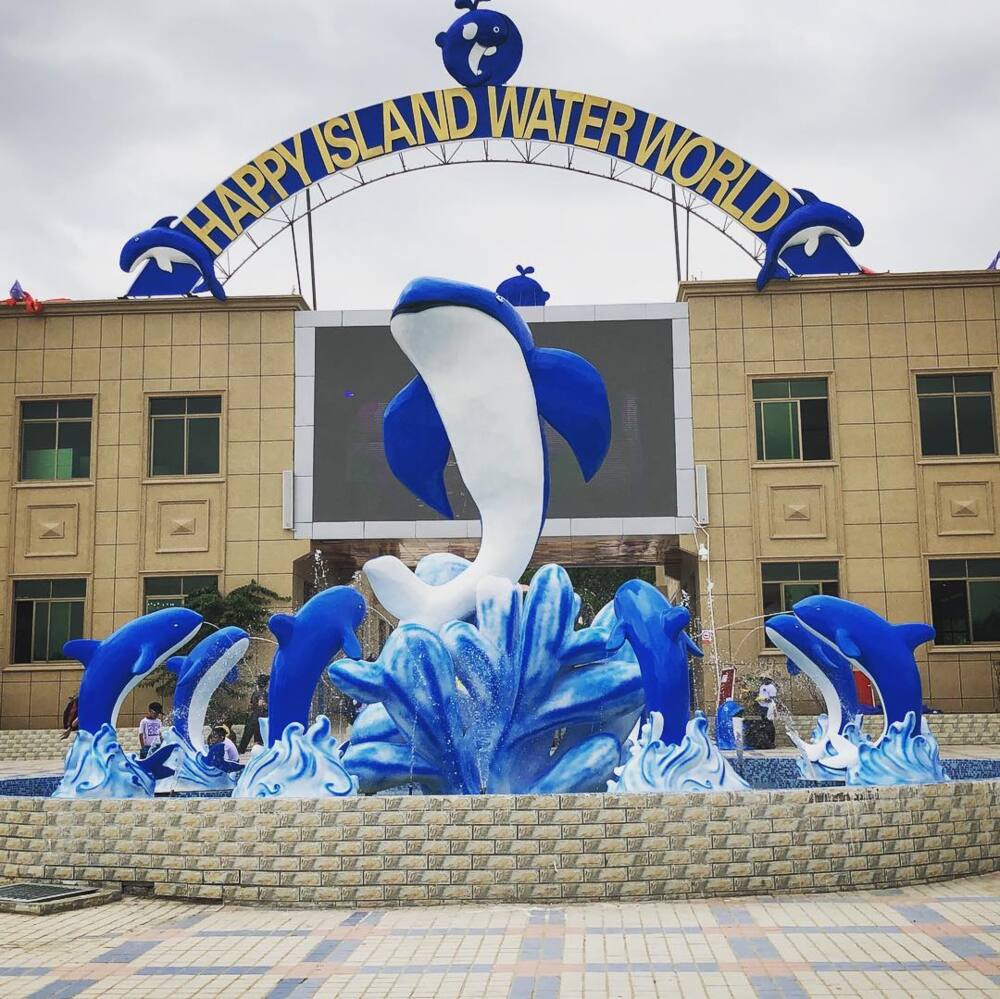 The resort prides as the only destination with the largest wave pools across Africa, making it an irresistible water park Johannesburg. Other hilarious activities at Happy Island Waterworld include Gravity Loop, Lazy River, Spiral Slide, High-Speed Slide, Behemoth Bowl, Master Blaster Super Tubes, Massage Pools, Typhoon, and Pirate Boat Slide.
13. Happy Island Water World Muldersdrift
Muldersdrift is another major destination where visitors can enjoy a refreshing experience at Happy Island Waterworld. Play with the water among other involving activities to brighten your vacation with friends and family.
14. Deep Water Park Verena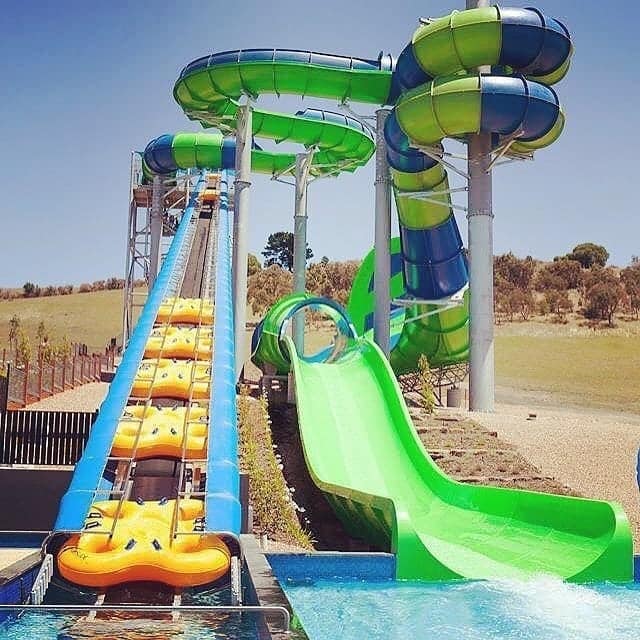 The water and amusement park is an attractive destination for visitors that find water a playmate. At the park, you will enjoy theme park swimming, fancy restaurants, and great swimming pools. The bar and guest houses are other reasons why you should not skip the park on your upcoming trip.
15. GOG Lifestyle Park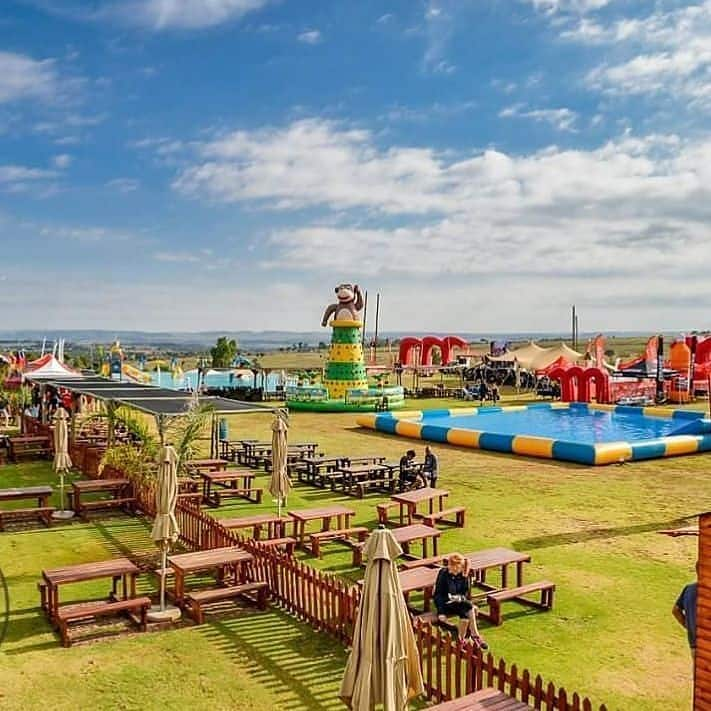 The park is exceptional and adventurous, therefore attracting high-end corporates and event persons. There is plentiful to see at GOG Lifestyle Park and so many activities to brighten your day with newer experiences.
16. Harties Waterpark
Are you stressed with busy schedules? Break loose by planning a visit to Hartis Waterpark for immeasurable pleasure, partying, water toys, tube rides, weddings, corporate functions, parasailing, wake snakes, speed boat rides, and so much more. The park forms a part of Animal Park and Hartbeespoortdam Snake offering several other water sporting activities such as sliding. This site is family friendly and highly affordable to visit.
17. Valley of Waves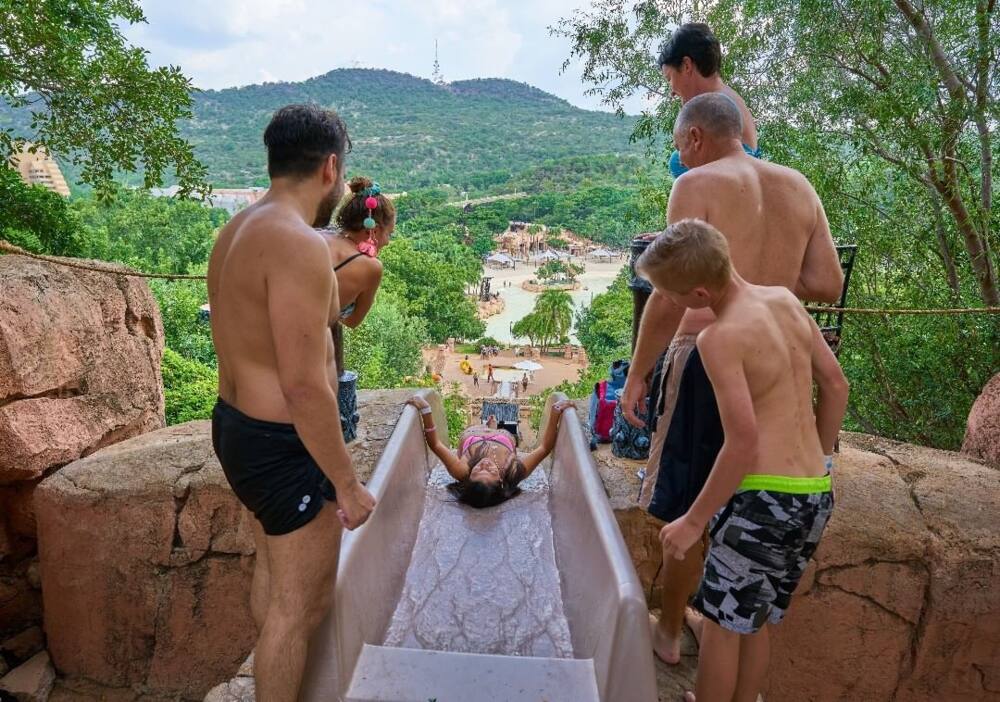 Both thrill slides and lazy river guarantee guests exciting experiences. Adults should not worry about their children because the park has enough lifeguards and children area wave pool. Valley of waves is hilarious due to its deep waters and funfair activities.
18. Zita Park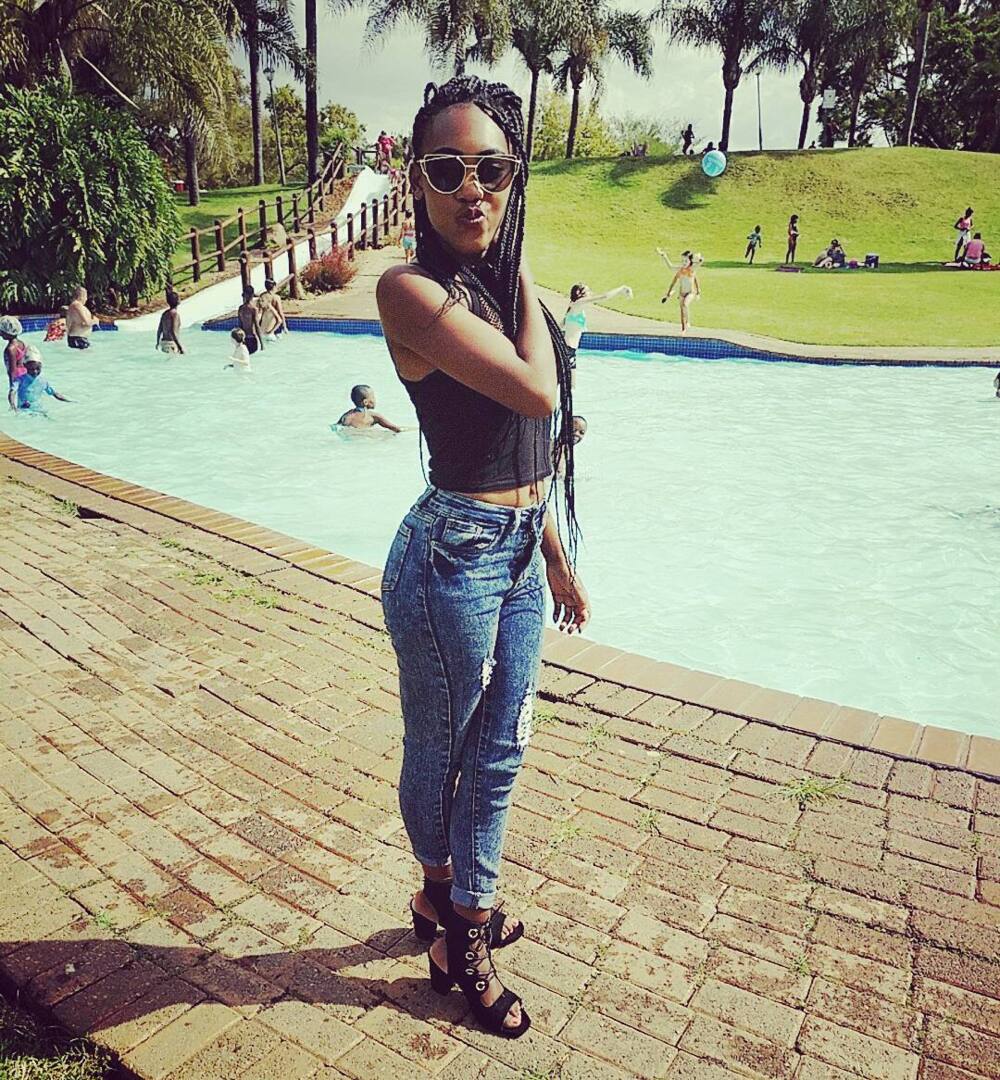 Visitors visit the site for its Paddling Pool which attracts both children and adults alike for a good day off. Visiting the park in Pretoria, South Africa is an experience that you will never compare or regret
19. Rand Water Zwartkoppies Sports and Recreation
The resort is another attractive sport, and recreational park destination in Gauteng, South Africa. Visiting the park is expository on fun fair games and intense water play activities.
20. Hugh Wyndham Park
Hugh Wyndham sits in Johannesburg, South Africa. The site offers endless recreational activities that include slides, walks, and bike rides, among other competitive engagements. Book your reservation today for a far-reaching water park experience.
READ ALSO: 15 adventurous things to do in Gauteng 2019
Water parks in Gauteng have so much to offer to their frequent guests who travel from various parts of the country and beyond. From swimming pools to tube rides and speed boat rides, South African water parks in Gauteng compare to none other in the African continent. Identify and visit your most preferred resort for an exciting touring experience within Gauteng, South Africa.
READ ALSO
Top 15 exciting things to do in Mossel Bay 2019
Things to do in Mossel Bay with your family and friends
20 fun places for kids in South Africa 2019
15 fun and thoughtful romantic things to do in Johannesburg
Top camping sites Gauteng 2019
Source: Briefly.co.za