Christo Wiese has become one of the financial giants that control the economy of South Africa. With massive investments in multinational companies and his business acumen as well as personally-owned companies, his dimension of business operations is second to none. Interestingly, even though he got financially hit because of a wrong investment a few years ago, his ability to gradually regain his position as one of the billionaires in the country is worth commendable. Get to know more about his background and his rise to stardom in this article.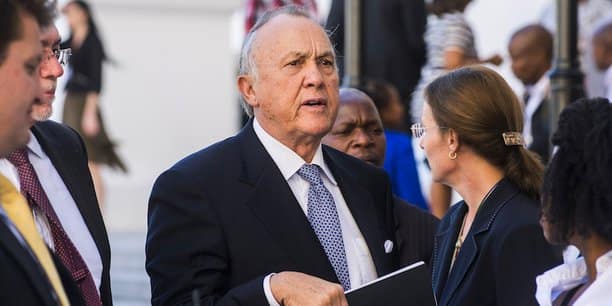 Christo Wiese used to be the owner of a wine farm and diamond mine, and then, he also stands as one of the proud owners of the most expensive houses in Cape Town. His entrance into the business world and rise started when he joined Pepkor Stores. With more than fifty years of experience as a businessman, Christo is known for a mighty business empire that he has built as well as some other enterprises that are traceable to his name.
Christo Wiese biography
The South African businessman and former billionaire Christoffel F. Hendrik Wiese is a veteran business leader whose wealth is traceable to consumer retail. After he matriculated from one of the schools in Western Cape region called Paarl Boys' High School, he attended the Stellenbosch University in Stellenbosch where be bagged his BA and LLB degrees. After he finished from the University, Wiese practised law at the Cape Bar for some time before he later worked at Pepkor as a Director. Pepkor is a discount clothing chain that his parents helped to found.
READ ALSO: History: Mandela signs bill to start Truth and Reconciliation Commission
As a fearless risk-taker, Christo Wiese is known for several businesses that he had bought over, which landed him as one of the richest South Africans. After purchasing Shoprite which was then operating eight supermarkets in Cape Town for one million rands under Wiese's leadership, the business grew into a multibillion-dollar business. This is partly due to the acquisition strategies and expansion plans that they made within the first 30 years that the company started operation.
More so, the business started franchising new locations which gave birth to Shoprite department stores after they acquired distributor Senta. Christo Wiese built Shoprite to the level that the stores got recommended as the sixth overall favourite brand in South Africa as well as number three most valued brand when it comes to community upliftment. In all, Christo has an investment in different sectors including banking and finance, accounting, fashion, consumer goods and retail.
Christo Wiese Steinhoff
Despite his business sense and fearlessness in taking risk, Wiese's finance got terribly hit upon his acquisition of Steinhoff, a furniture conglomerate holding company. Wiese became one of the most prominent investors in the furniture retail company after Steinhoff acquired Pepkor Holdings in 2015. But unfortunately, the holding company CEO Markus Jooste resigned abruptly following a report of accounts irregularities which needed to be investigated further.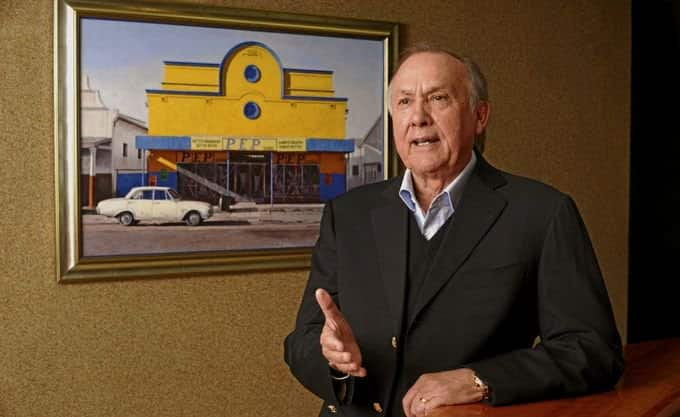 The adverse effect of this scandal on the dollar billionaire and chairperson of the company Christo led to a real-time decline in his total net worth. As reported by Forbes magazine and published on Fin24.com, the total net worth of Christoffel Wiese dropped to $728m from US$6.8 billion. However, because of the Wiese Steinhoff saga, Christo had to step down as the chairman of the company in 2017, at least, to protect his integrity among other considerations.
While he was talking to CNBC Africa during an interview, he said "I count my blessings because if this fraud had been allowed to go on for another year or two, I would have lost everything, including Shoprite. I decided not to become a bitter person because that destroys my life".
Christo Wiese age
Wiese was born in Upinton, South Africa on the 10th of September, 1941 which makes him to be presently 77 years old going to 78 years.
READ ALSO: Enhle Mbali bags new TV gig 'Sincerely Yours' on Tbo Touch's network
Christo Wiese companies
What does Christo Wiese do? Wiese is a business person to the core, and one of the things that marvel everyone about him is his level of financial intelligence. His capacity to raise a giant out of a dying business is fantastic. A proof of this is how he restored a farm in the country and turned it into a five-star hotel which, today, is known as Lanzerac Manor & Winery before he sold it to an investment firm abroad.
There was also a time that he purchased OK Bazaars, a South African Breweries that was struggling to survive as of 1997. He inserted 146 furniture stores and 157 supermarkets into the company which further helped in expanding Shoprite. Some other companies where Christoffel Wiese has stakes include the following:
Co-Operative Winegrowers of SA;
Invicta Holdings Limited;
Titan Financial Services Pty Ltd;
Chaircorp Pty Ltd;
Orion Selections Holdings Limited;
Smart Centre Holdings;
Lenco Holdings Limited;
Lourensford Wine Estate;
Tradehold Limited;
Industrial Development Corporation of South Africa Limited.
Christo Wiese family
Christo is happily married to his wife Caro Wiese, and their marriage is blessed with three children - Jacob, Christiana and Clare. Jacob is the eldest of Christo's children, and he is also a South African businessman while Christo Wiese daughter, Clare Wiese-Wentzel is a lifestyle blogger, television presenter and writer, among others.
Although Christo lives in Brackenfell, Cape Town, there are a few other places where the business mogul has houses. For instance, Christo Wiese house in the harbour town of Yzerfontein around Cape Town is known to be his holiday home.
What is Christo Wiese worth?
Despite the financial loss that the business mogul suffered a few years back, according to Forbes Magazine's claim, Christo Wiese net worth as of November 2018 was $1.1B.
Christo Wiese is a highly-respected businessman in South Africa whose influence cuts across the country and beyond. Although he suffered some financial setback, he has learned the dynamics of the industry by understanding the fact that giving up is never an option after any fall but learning to rise and do better. With his rating by authorities like Forbes magazine, the business mogul has inevitably regained his status as one of South Africa's billionaires.
READ ALSO: Mthembu shows off pretty daughter after EFF offered Ndlozi as her bae