Langa Mngoma joins the long list of ladies who have helped to position South Africa among the wealthiest sources of beautiful celebrities. As a medical doctor, Langa Mngoma is a perfect epitome of beauty and brains. She is also a musician and a lover of sports.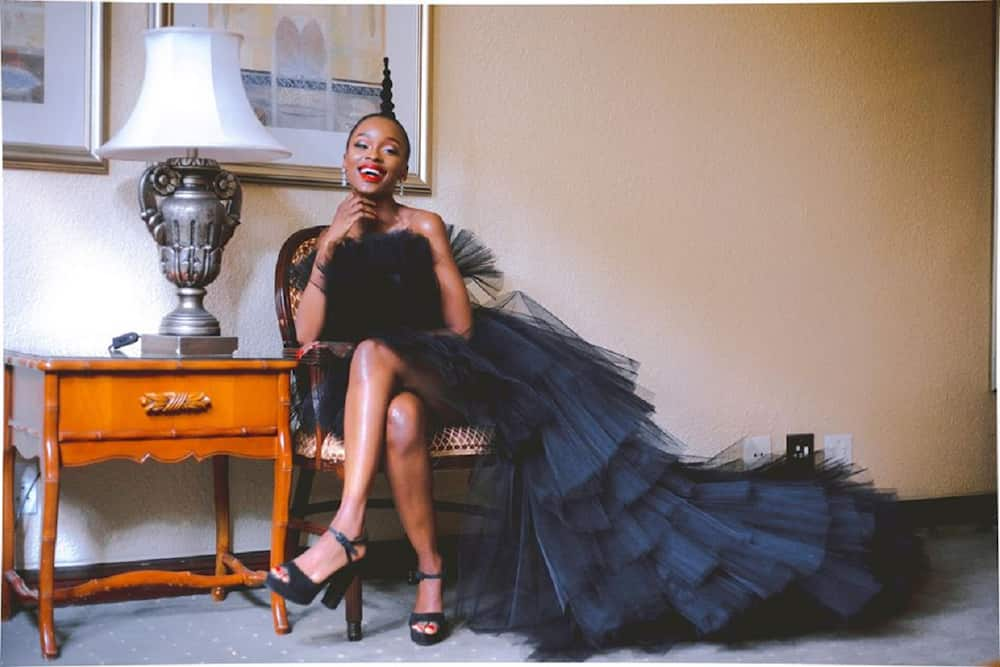 Langalethu "Langa" Mngoma is an influencer and medical doctor who was born in Maphumulo, South Africa. She is the sister to Nandi Mngoma, a South African musician and actress. Langa is also a musician and has filmed a couple of videos of her either singing or playing the keyboard. Other than being the sister to a celebrity, Dr Langa Mngoma is well-known from the 2006 reality show "Famous."
She loves singing, listening to music, and dancing. Other hobbies are public speaking, learning how to DJ, and forum discussions. Legendary artists like Bob Marley, Barry White, Red Hot Chilli, and others have had a great impression on her music journey.
Langa Mngoma age
Langa Mngoma date of birth is April 29th, 1991. She is therefore 29 years old
Is Langa Mngoma a doctor?
Yes! She has a degree in Medicine and Surgery from the University of Cape Town.
READ ALSO: Zizo Tshwete biography: age, son, husband, pictures, Facebook, Instagram, and news
Who is Langa Mngoma boyfriend?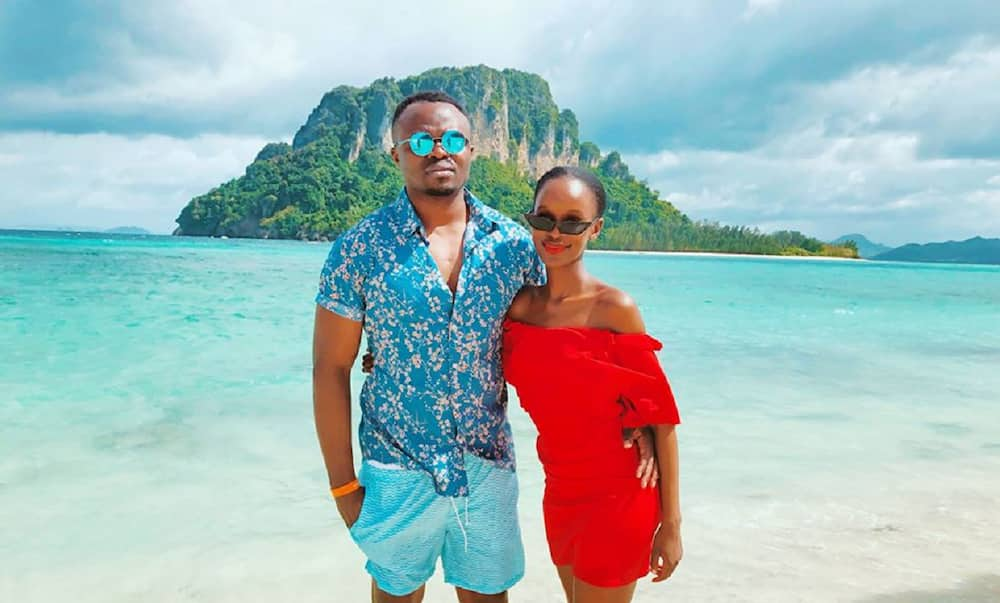 You may be wondering, is this a beautiful girl in a relationship? That is true! Langa is in a steady relationship with the fellow musician Tresor Riziki, a Democratic Republic of Congo National. Tresor left Goma to settle in Durban after high school in 2007. He disclosed this information in an interview with a local digital print.
Well, I don't like being the one to disclose such personal information, but, yes, I am dating Langa Mgoma. Yeah, we've been dating for about a year, and we met through the sister (Nandi). It's been incredible, and we are great friends", he said
The magic behind Langa Mngoma hair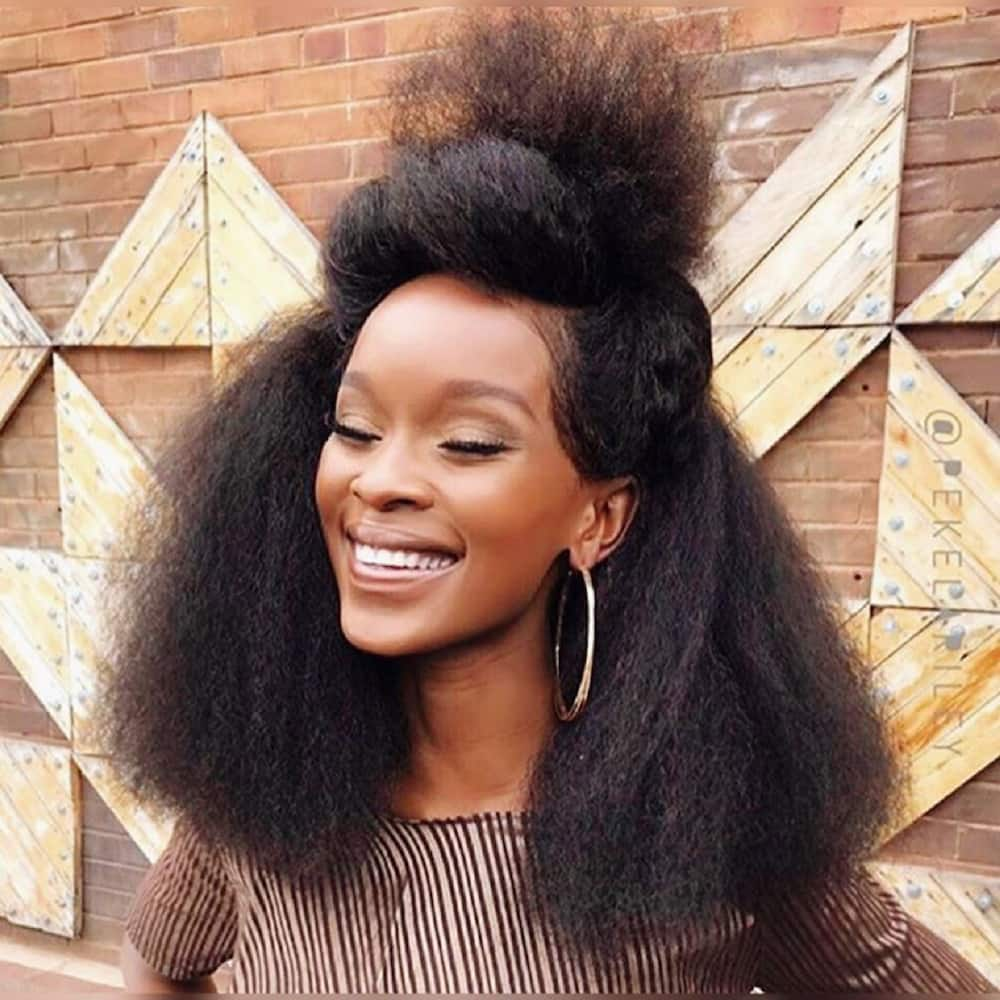 Most women are never quite content with their natural hair and hence go the extra mile to enhance their outlook by making artificial additions like wigs in a variety of styles. Not so with Miss Langa Mngoma. A doctor and online entrepreneur, Langa, has successfully bred and maintained her natural hair. And her style seems to have inspired many girls, including her elder sister Nandi. In one of her twitter posts, Nandi gave Langa credit for inspiring her to fall in love with natural hairstyles.
The post read,
My hair journey. Inspired by my beautiful sister, @LangaMngoma. She inspired me to have my hair natural. Love you
In early 2018, she, along with Laurie Frempong (Ghana) and Lee Litumbe (Cameroon), was chosen by hair brand Mizani to popularize natural hair worldwide. She was among other great UK and US influencers who qualified to move around and promote the concept around natural hair.
Speaking to the media, Langa said that although she is a medical doctor, she usually creates time to venture into creative arts.
For me being part of this campaign is fun. I had six different looks, and I felt like six different women in one day. It was extremely glamorous for me, and I was so excited to be a part of it, she said.
Mngoma has had her natural hair since she was 13, and she is profoundly grateful for the support she gets from her family. She encourages young ladies not to look down upon any of their natural attributes (like hair) because some of the things that people grow up being embarrassed about are the ones that may be celebrated in the long run.
Her beautiful natural hair might have been the reason why, in 2017, she was appointed as one of Estee Lauder's #HelloMatte campaign's main faces.
TV shows
She was part of the 2006 SABC2 show called Famous.
Langa was also part of the group Latik, which spurred several seasons showcasing new talents.
READ ALSO : Vuyo Dabula biography: age, home language, wife, siblings, wedding pictures, movie, car, and house
SAMAs Rant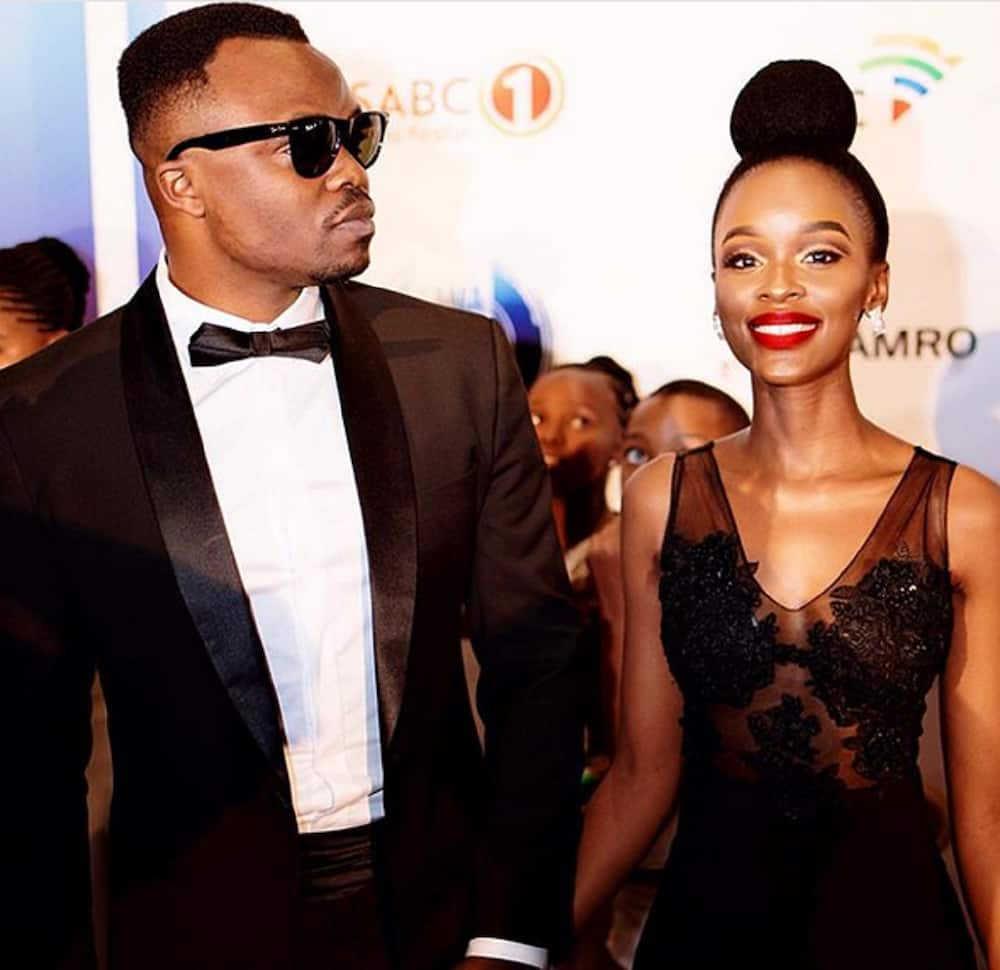 Ms. Langa Mngoma caught the attention of many attendees and viewers of the 2018 South African Music Awards (SAMAs) when she showed up as Tresor's plus-one. This was before the public knew that they were an 'item.' It is then that they declared their relationship official. This caused a stir among their fans and made the headlines a couple of times.
As soon as Tresor received the award, several haters made numerous snide remarks, with some pointing to the musician's nationality. Some felt he did not deserve the award. To these, he politely replied by saying that everything that he had achieved was a result of diligence and hard work.
I'm sending love to everyone that has made the comments. The focus is to take African music to the next level. There's nothing that can stop us. he said
Langa Mngoma Instagram
Like most celebrities, Dr. Mngoma is a social media sensation. For example, she has over 56k followers on Instagram. On this account, she follows over 1300 people. The Langa Mngoma twitter handle is @LangaMngoma.
Aside from serving as a good role model, Langa Mngoma is a strong and independent woman. By maintaining the delicate balance between work and her talents, she clearly demonstrates that with diligence, determination. and good focus, one can achieve a lot.
READ ALSO: