Die Presidentsvrou Teasers (The First Lady): October 2020
Paloma's quest to become the country's first lady continues. Leonardo Santander falls in the trap as he proposes marriage. The Santanders work together to expose Paloma. Find out how the drama unfolds in October episodes from the Die Presidentsvrou teasers below.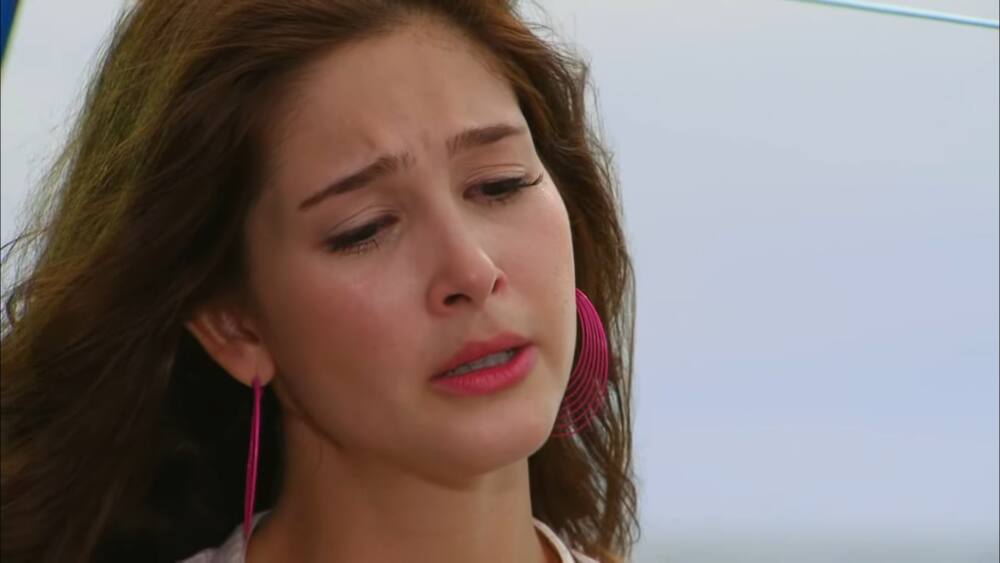 Ana Milena feels desperate when her relationship with Leonardo starts to fall apart after bringing Paloma into the house. How will she rectify the mistake? How is the Santander household going to handle the outcome? How will Diego Santander react after realizing he has fallen in love with Paloma's sister?
Die Presidentsvrou teasers October 2020
Premiere episodes of Die Presidentsvrou telenovela continue to offer great entertainment. Wondering how Paloma is going to navigate through her plans of becoming the first lady? Read the teasers to get a glimpse.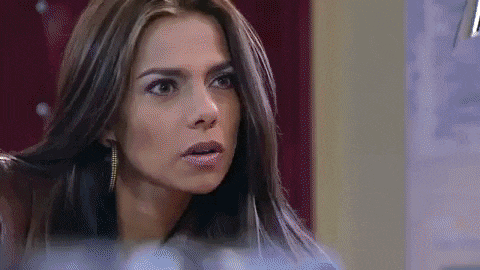 1st October 2020 (Thursday – Episode 23)
Mariano gives Paloma his piece of mind. He lets her know that one day she will feel sorry for her malicious plans. Paula informs Luciana that Angel acknowledged that she is seeing a man who is married. Leonardo makes up his mind not to vie for the country's president.
2nd October 2020 (Friday – Episode 24)
Estrella finds out there is something going on between Paula and Federico. Diego beats a man in Estrella's eatery for defaming the name of his mother. Paloma advises Leonardo, and he follows what she says.
5th October 2020 (Monday – Episode 25)
Leonardo is grateful to Paloma for the useful advice she gave him. Estrella thinks Paloma is involved in the whole set-up and wants to inform Ana Milena. Cristina and Amaury converse and start to look into Paloma's past life.
6th October 2020 (Tuesday – Episode 26)
Ana Milena feels relaxed after ensuring Paloma is where she belongs. Mariano informs Cristina that they have to act carefully with Paloma. Estrella is happy when Marco pays a visit. Federico lets Paula know that he is married and he is looking for divorce.
7th October 2020 (Wednesday – Episode 27)
Juanita tries to talk Adolfo into believing that Paloma is trustworthy. Paula's marriage makes her feel despair, and she feels better when with Luciana. Leonardo trusts and follows everything Paloma tells him but does not listen to what his daughter suggests. Ana Milena finds it hard to stop drinking. Will it drain away her despair?
8th October 2020 (Thursday – Episode 28)
Paloma is happy her dreams are coming to fruition after she wakes up together with Leonardo. Ana Milena feels hopeless and kicks Mariano out. Diego Santander asks Daniela if they can have coffee. Estrella is invited to dinner by Leonardo at his house.
9th October 2020 (Friday – Episode 29)
Paloma succeeds in getting an invitation to a famous television show. Leonardo seeks an explanation from Paloma regarding the article, where she reveals they have a professional relationship. Mariano finds himself in Paloma's claws again.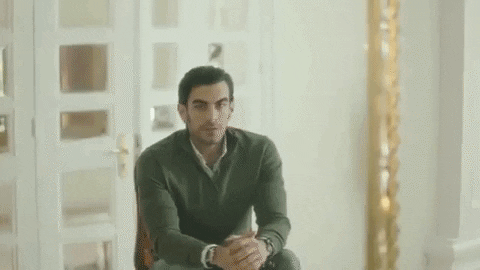 12th October 2020 (Monday – Episode 30)
Daniela has feelings for Diego Santander. Anibal's arrogant behaviour leaves him with no friends. Mariano goes for an interview with Juanita. He informs her he has some information concerning Paloma. Ana Milena and her daughter have an argument.
13th October 2020 (Tuesday – Episode 31)
Paloma feels hopeless and seeks Mariano, but he refuses to open the door. Federico is not ready to pardon his wife even after reading the messages she sent him. Ana Milena vows to let people know about Paloma. Diego Santander is eagerly waiting at the restaurant for Daniela to arrive.
14th October 2020 (Wednesday – Episode 32)
Daniela and Diego Santander have a passionate kiss. Paloma, who believes there is a conspiracy against Leonardo, asks Marcos Cruz to work with the presidential aspirant. Ana Milena almost collapses after seeing Paloma in her house.
15th October 2020 (Thursday – Episode 33)
Federico, Marcos, Paula, and Estrella have a meeting at The Star of the Sea and agree to have a new restaurant opened. Daniela, Paloma's youngest sister, has strong feelings for Diego Santander. Paloma makes Leonardo aware of the conspiracy against him so that he can lose the elections.
16th October 2020 (Friday – Episode 34)
Paloma and Leonardo let Helena Cruz listen to the recording where she talks about the plan to make Leonardo lose the elections. Cristina digs into Paloma's past by going to where she used to live. Diego finds out that Daniela is Paloma's sister.
READ ALSO: Gomora teasers: October 2020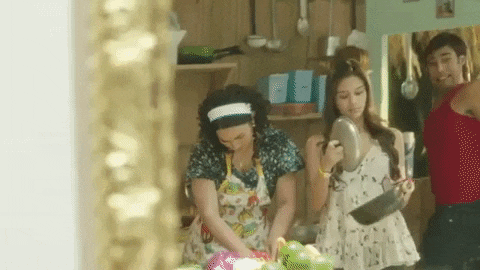 19th October 2020 (Monday – Episode 35)
Jose visits Estrella at her house and discusses her daughter when Daniela is present. Ana Milena is not happy with the relationship between Paloma's sister and her son Diego. Diego patches things up with Sandra and calls it quits with Daniela.
20th October 2020 (Tuesday – Episode 36)
Diego Santander and Sandra tie the knot. Anibal hands them the incredible gift sent by Leonardo. Leonardo has a surprise for Paloma. He proposes marriage so that she becomes the first lady. Cristina hurries to reach Bogota.
21st October 2020 (Wednesday – Episode 37)
Marcos makes an attempt to kiss Estrella. Sandra, Mariano, Diego, and Ana Milena work together to ensure the truth about Paloma is exposed. Jose reveals his intentions of going back to Estrella, his wife. Cristina accosts Paloma concerning the cash she plundered at age 12.
22nd October 2020 (Thursday – Episode 38)
Daniela visits Diego's house but is shocked when Sandra informs her that Diego is married. Estrella asks Marcos to forgive her for how she behaved. Paloma and Mariano rekindle their relationship. Amaury reveals details of Paloma's difficult upbringing to Cristina.
23rd October 2020 (Friday – Episode 39)
Paloma's reluctance to accept the marriage proposal surprises Leonardo. Diego Santander embarrasses Daniela. Paloma is informed by her grandmother that Mariano is having an affair with someone else. Angel pours his heart to his father concerning the things he has been holding in his heart for a long time.
READ ALSO: Scandal! Teasers: October 2020
26th October 2020 (Monday – Episode 40)
Estrella is shocked to see Cristina Santander coming to her eatery. Ana Milena is kicked out of the house by Leonardo after she bad mouths Paloma. Paula's affair with a stranger angers Federico. Daniela grieves over the fact that Diego married someone else.
27th October 2020 (Tuesday – Episode 41)
Paloma informs her grandmother that she has another plan in case Mariano is unfaithful. Marcos and Estrella hold a conversation concerning Jose's negative influence on the children. Paloma goes to find the recording of her sinister plans at Mariano's apartment.
28th October 2020 (Wednesday – Episode 42)
Paloma unapologetically informs her family and Amaury that she will get married to Mariano. Estrella cannot believe Paloma's evil plans after listening to the recording. She wants to destroy Leonardo and Ana Milena's upcoming wedding.
29th October 2020 (Thursday – Episode 43)
Miguel Angel and Luciana kiss. Paloma is not happy with Mariano's actions to record the things they talk about in private. Federico almost collapses when he gets Luciana red-handed in bed with Miguel Angel, his cousin.
30th October 2020 (Friday – Episode 44)
Marcos and Estrella are caught kissing by Paloma's grandmother. Paloma is pleased that her plot with Adolfo turned out as she expected. Leonardo will reveal to the media about their upcoming wedding. Federico wants to get back his wife's love.
READ ALSO: Vierspel Vuurspel teasers: October 2020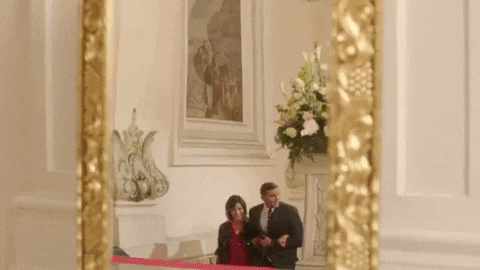 What happens to Die Presidentsvrou characters?
The drama continues to unfold in premiere episodes of one of the best Afrikaans soapie. Who are your favourite Die Presidentsvrou characters? Here is what you should expect to witness this October.
Paloma
She manages to win Leonardo's heart, who starts listening to her and ignores his daughter's advice. He finally proposes marriage to make her the first lady, but she is reluctant to accept. She rekindles her affair with Mariano but informs her grandmother that she has plan B in case Mariano turns against her. The Santanders work together to expose her.
Ana Milena
She works to put Paloma where she belongs. Leonardo throws her out of the house when she starts talking ill of Paloma. She works with Cristina, who has been digging up Paloma's past, Diego, and Mariano to ensure the truth about Paloma is exposed. Will she outsmart Paloma?
Diego Santander
He falls in love with Daniela before realizing that she is Paloma's younger sister. Ana Milena, his mother, expresses dissatisfaction about the relationship. He later ends his affair with Daniela and marries Sandra. Diego starts working with his mother to bring Paloma down. Daniela is heartbroken when she discovers he married someone else.
READ ALSO: Jodha Akbar Zee World cast, plot summary, full story, update, songs, teasers
Die Presidentsvrou teasers reveal how Paloma's arrival at the Santander's household is terrible news for everyone but a jackpot to her. Ensure you watch Die Presidentsvrou episodes this October to follow the drama as it unfolds. The soap opera airs on VIA every weekday at 3.00 p.m.
READ ALSO: Deur Dik en Dun Teasers: October 2020
Are you a fan of Deur Dik en Dun soap opera? Briefly.co.za highlighted the teasers for October 2020. Endless troubles continue to make everyone at the Boran family restless. Faruk decides to offer Sureyya his divorce papers after his attempts to bring her back fail.
Is Sureyya ready to live a separate life from Faruk? What is shaking Dilara and Adem's new marriage? Does Esma have a plan? Find out from the teasers.
READ ALSO:
The Way to Paradise Telemundo cast (with pictures), songs, full story, teasers, episodes
Gebroke Harte 3: October 2020
Forever Yours Starlife cast, full story, plot summary, teasers, episodes
Source: Briefly News