The Weeknd is a Canadian songwriter, singer, and record producer. He became famous after he began to post his songs on the YouTube channel. He further shot into the limelight after releasing three mixtapes within a year. Despite his rough background, he is today honoured as a multi-award-winner.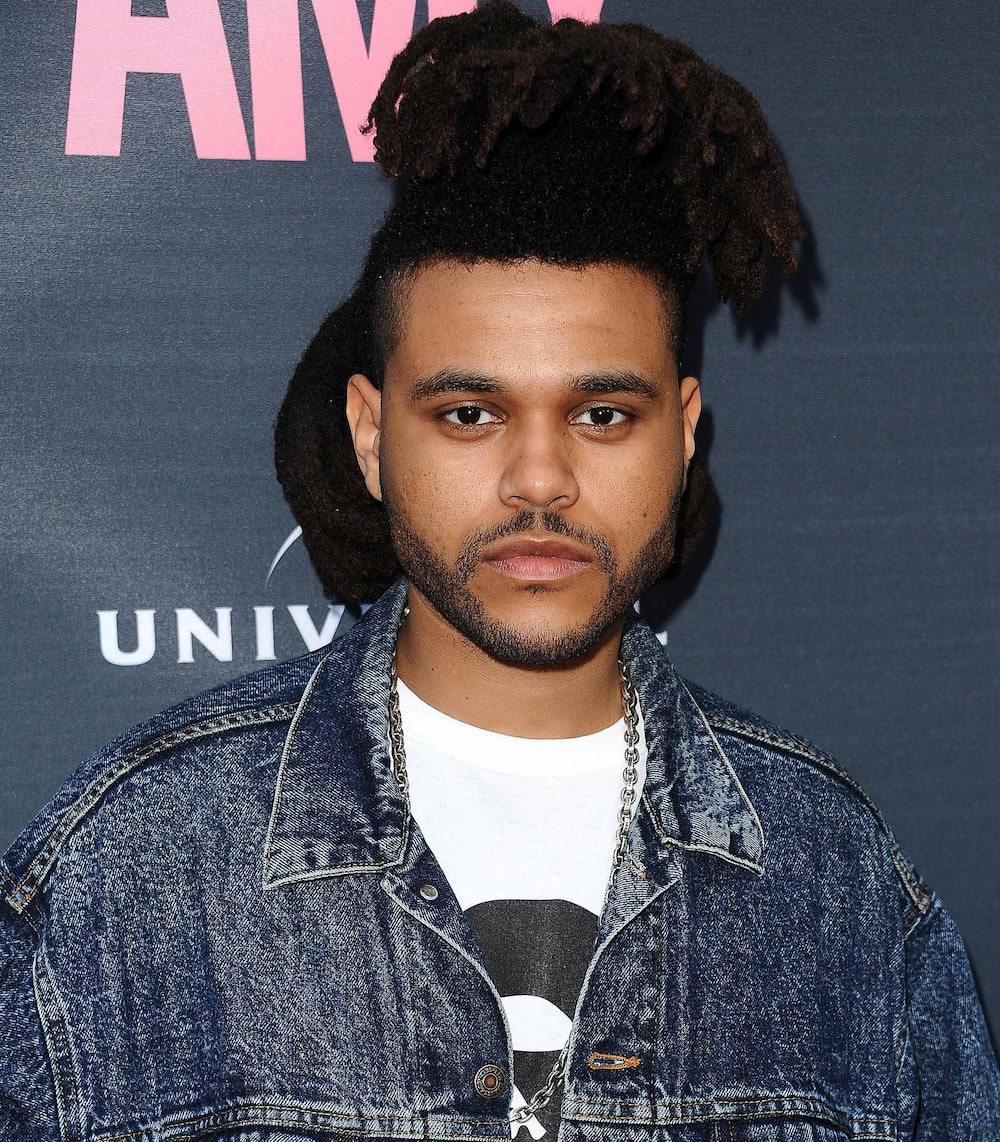 Born as Abel Makkonen Tesfaye, The Weeknd chose his stage name because he dropped out of high school after leaving home one weekend and not going back. He modified the spelling of the name because a Canadian band has a similar name.
The Weeknd profile summary
The Weeknd full name: Abel Makkonen Tesfaye
Celebrated name: The Weeknd
Date of birth: 16th of February, 1990
Age: 30 years old
Nationality: Canadian
Zodiac sign: Aquarius
Parents: Makkonen and Samra Tesfaye
Place of birth: Scarborough
The early life of The Weeknd
Abel Makkonen is the only child of his parents. He was born in Toronto, Ontario. His parents, Makkonen and Samra Tesfaye, were Ethiopian immigrants to Canada, which means The Weeknd nationality is Canadian. His grandmother and mother raised him in Scarborough after his parents parted ways. While with his grandma, Tesfaye learned Amharic from her, and in the process, he also became fluent in French.
As he was growing up, he attended Ethiopian Orthodox church services. For his education, Tesfaye went to West Hill Collegiate Institute and Birchmount Park Collegiate Institute in Scarborough, although he did not graduate. After he quitted in 2007, he left home and settled in the Parkdale neighbourhood of Toronto.
During an interview, he was asked about his dad, and he noted that he saw him vaguely when he was six years old and probably 11 or 12 years old. He does not know anything about him, but he is sure he has remarried and has children. At the age of 11, The Weeknd started to smoke marijuana before graduating to taking harder drugs.
How old is The Weeknd?
The Weeknd age is 30 years in January 2021. He was born on the 16th of February, 1990. His zodiac sign is Aquarius.
Is The Weeknd short?
The star artist is reported to be on the list of short male singers in the music industry. The Weeknd height is 5 feet and 8 inches. Nevertheless, he has a fantastic record. He is reputed as one of the most successful Canadian recording artists of all time with over 75 million records sold across the globe.
Career
The Weeknd artist started his music career after he met producer Jeremy Rose in 2010. They worked on an R&B album, which they titled The Weekend, although Rose did not use three of the songs he created. Why is The Weeknd so popular? His rise to fame started after creating a YouTube channel using The Weeknd as the username and uploading his tracks, What You Need, Loft Music, and The Morning, even though he was not yet famous.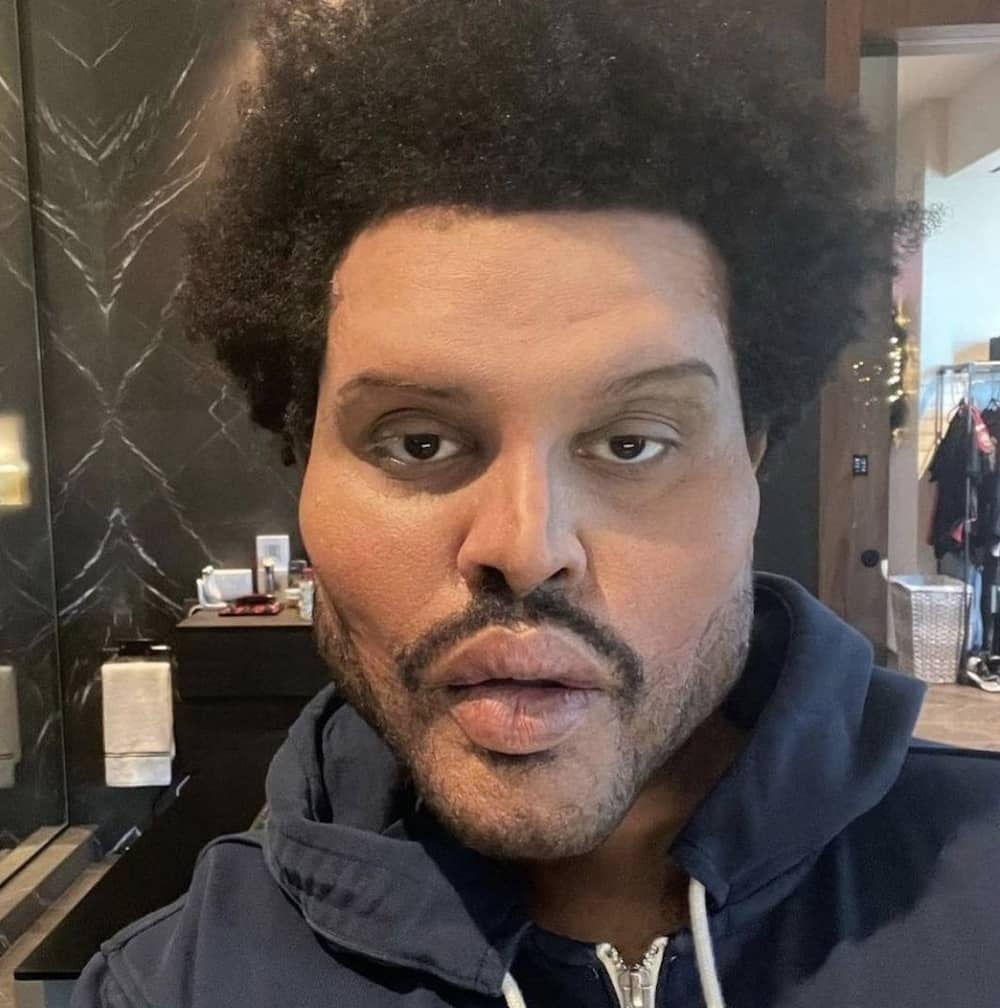 Luckily for him, he attracted some attention before a blog post that featured rapper Drake songs mentioned them. Also, media outlets like The New York Times and Pitchfork covered the tracks. The star released his first mixtape, House of Balloons, which was later nominated for the Polaris Music Prize that year. Moreover, he released two more mixtapes, Thursday and Echoes of Silence. All the three mixtapes were instant hits, and they further shot him into the limelight, making him a star within a year.
On the Canadian Albums Chart and the U.S. 'Billboard' 200, Trilogy's compilation album peaked at No. 5 and No. 4, respectively. Interestingly, the week it was released, 86,000 copies were sold. Eventually, it reached double-platinum status in Canada and platinum status in the US.
So, what is The Weekend biggest hit? It was when he released Beauty Behind the Madness album. He sold 1.5 million copies across the globe and more than two million copies in the United States. He got multiple awards and nominations in the process. He has received eight Billboard Music Awards, three Grammy Awards, and five American Music Awards.
Albums and songs
According to The Guardian, The Weeknd songs are built around a fogged, crepuscular production to set off his voice's keening perfection. The music star finds inspiration from the likes of R. Kelly, Prince, and Michael Jackson. In fact, he once confessed that Jackson's music motivated him to sing. Since he started singing, each of The Weeknd albums has received massive acceptance from music fans. A list of those albums includes the following:
Kiss Land
After Hours
My Dear Melancholy
Trilogy
Then, some of his songs are listed below:
Too Late
Heartless
Hardest To Love
Often
Escape From LA
Reminder
Snowchild
Faith
Pray For Me
Party Monster
Until I Bleed Out
Die For You
Call Out My Name
In The Night
Secrets
Save Your Tears
Smile
In Your Eyes
I Feel It Coming
Starboy
After Hours
The Hills
Over Now
Can't Feel My Face
Tell Your Friends
Angel
Dark Times
Prisoner
Love Me Harder
Real Life
Acquainted
Wicked Games
Blinding Lights
The Weeknd
After Hours
Scared To Live
Alone Again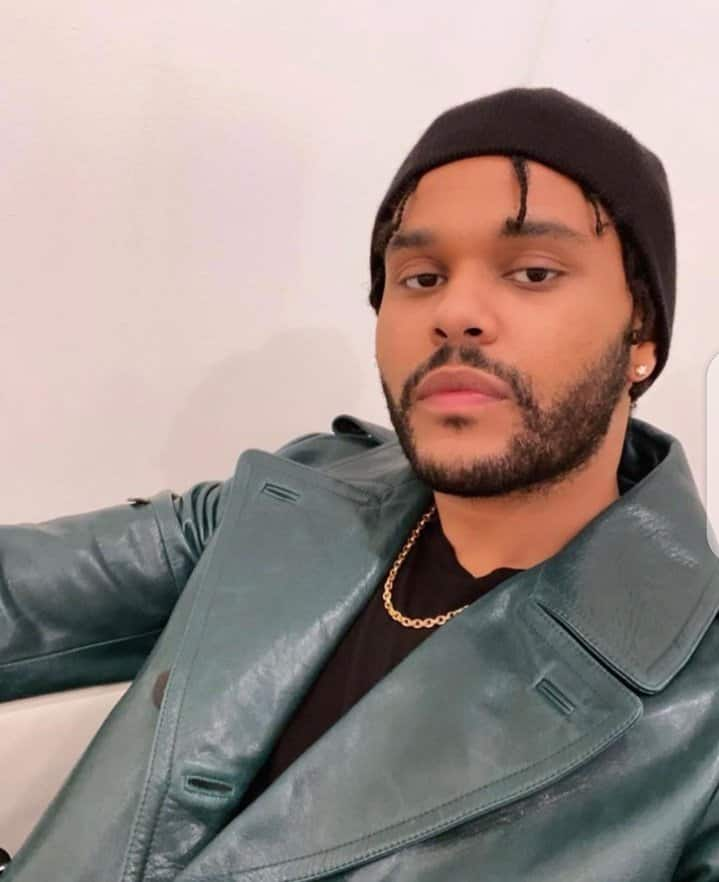 Is The Weeknd a nice guy?
It will not be misleading to conclude that the star artist is really nice, considering his collaboration with different organisations and philanthropic activities. For instance, he donated $50,000 to the University of Toronto to start a classic Ethiopian language known as Ge'ez.
Moreover, he gave the Suubi Health Center, a maternity and children's medical facility in Budondo, Uganda, $100,000 in June 2017. He did this to support his friend, French Montana, working with Global Citizen and Mama Hope to raise awareness for Suubi and Uganda's people.
How much is The Weeknd worth?
The Canadian recording artist and record producer The Weeknd latest net worth is estimated at $100 million. After breaking into the music industry with his hip-hop, rap, and R&B music genres and different entrepreneurial activities, he achieved this feat. A significant one is his album Starboy. How much did The Weeknd make off Starboy? After he released the album in 2016, between 2017 and 2018, he made more than $90 million.
Who is The Weeknd dating?
As published by The Sun, the recording artist does not currently have a love affair with a lady that is known to the public. However, he had dated two prominent stars in the past, Bella Hadid and Selena Gomez.
The story of The Weeknd is best explained as a man who moved from grass to grace. Despite being a drugged-out R&B mystery man, he is on top of his career today.
READ ALSO: Neels van Jaarsveld bio: wife, TV shows, movies, profile
Another celebrity making South Africa proud internationally is Neels van Jaarsveld. As published by Briefly.co.za, after appearing in the Color of Freedom in 2007, he entered into the spotlight. Since then, his popularity has increased dramatically. He is an actor, film director, and producer with an exceptional way of delivering his roles in movies and television shows.