Kay Ngonyama bio: age, full name, tutorial, profile, net worth
If you want to get into the beauty industry and to know how to use different makeup products, you should follow the South African beauty influencer, Kay Ngonyama. She has a ton of followers on social media with whom she shares her beauty tips. True to that she is a beautiful girl with perfect skin. She is also the founder of the SA beauty company Saxx Beauty.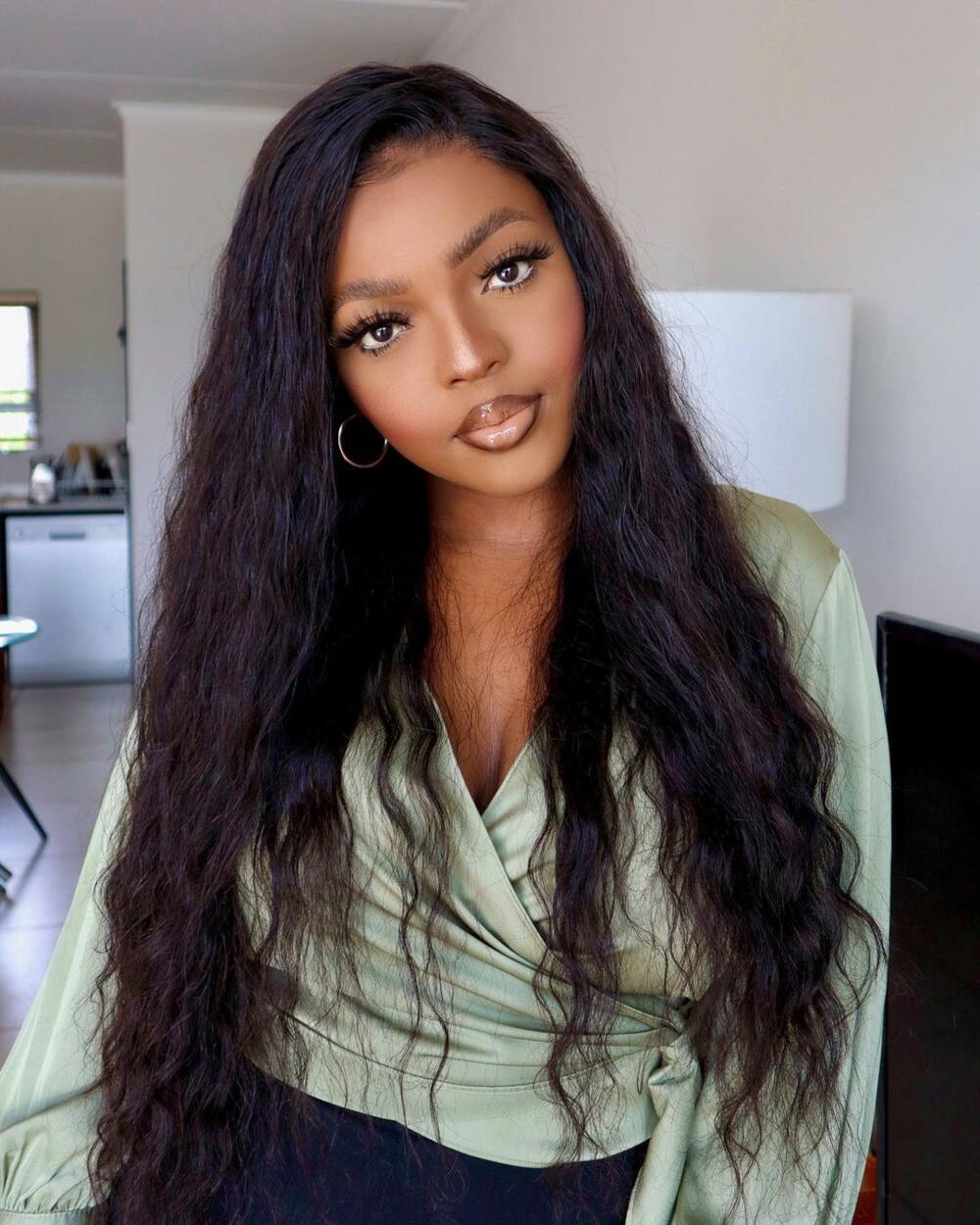 So who is Kay Ngonyama? In the article below, get to know more about her age, full name, tutorials, and net worth.
Kay Yarms profile summary
Kay Ngonyama real name: Khethokuhle Ngonyama
Date of birth: April 5 1994
Kay Ngonyama age: 27 as of 2021
Gender: Female
Kay Yarms nationality: South African
Kay Yarms Twitter: @KayNgonyama
Instagram: @kay.yarms
YouTube: Kay Yarms
Occupation: Influencer, makeup artist, vlogger
How old is Kay Yarms?
The Mzansi beauty was born on April 5, 1994. Kay Yarms full name is Khethokuhle Ngonyama, which means 'choose good'. In 2021, she will be turning 27.
Biography
Not much is known about Kay Yarms childhood just that she has a brother named Thubelihle. She attended Durban Girls' High School. Before she became famous, she lived in Queensburgh. Before moving to Johannesburg, she joined the University of Witwatersrand to study accounting.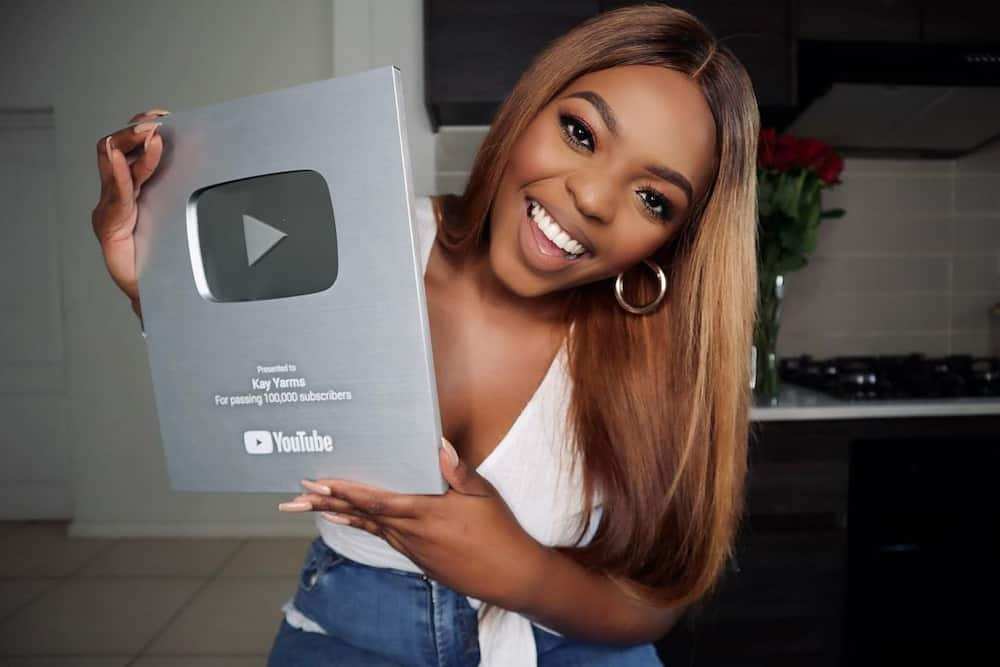 Kay Ngonyama YouTube
Yarms has a YouTube channel that has over 134 thousand subscribers. On December 1, 2020, she received a silver play button award from Youtube for surpassing 100,000 subscribers. Most of the videos she posts on the platform are makeup tutorials. One of her most famous videos is Kay Yarms eyebrow tutorial, which has about 2 million views. In the video, she shows how to shape her eyebrows and the products she uses to make them look perfect.
Kay Ngonyama Instagram
The 26-year-old left her accounting course at Wits and went back home to become a beauty influencer in Durban. Speaking to DRUM, she said,
It wasn't simple though, I went through quite the journey before actually finding my passion and learning that am good at it.
She also shared that her love for beauty began when she was at the university. On her Instagram page, she has over 233 thousand followers as of January 2021. On Twitter, she has 172.6k followers.
Kay Yarms and Naledi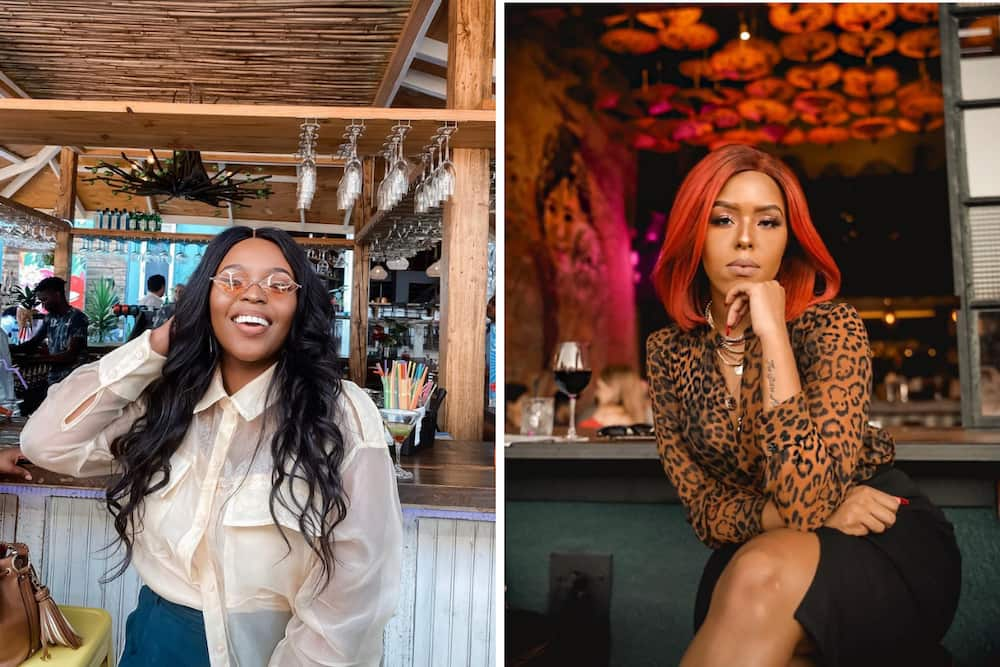 The gorgeous SA makeup artist got into a controversial fight with the fellow beauty and lifestyle creator, Naledi Mallela. The beef started after the two attended a party that did not end well. Naledi claimed that she asked for Yarms to pass the hubbly and she got a rude response. She said that Yarms and her friends kept making fun of her and even called some guys to escort her out. She got angry and started exchanging words with Kay and her friends until she told one of the people to escort them out.
After being escorted out of the party, she shared a live video on Instagram saying she had to leave the club since she could not stand being with Naledi in the same club. Naledi was not pleased with what she said and started a feud on Twitter. Kay ended up apologizing. However, Mallela felt that she did not mean the apology and went live to express her feelings and said she was consulting with her attorneys to take legal matters.
Kay Yarms net worth
Drawing her wealth primarily from her career as a social media star, the gorgeous Mzansi beauty is estimated to have gathered a net worth of around $1-5 million. Among the property she owns is the Kay Yarms car, a red Renault she bought in March 2019.
Kay Ngonyama has changed the game on social media. Her videos have inspired girls to be comfortable with their skin. We wish her all the best in her endeavours.
READ ALSO: Khumbudzo Ntshavheni: Interesting facts about Jackson Mthembu's replacement
Briefly.co.za covered the biography of Ms Khumbudzo Ntshavheni. He is South Africa's Minister of Small Business Development that was named acting Minister in the Presidency on 27th January 2021. President Cyril Ramaphosa made the appointment following the untimely demise of Jackson Mthembu due to Covid-19 complications. Read more about the young politician.
Source: Briefly News