Anna Pavaga bio: age, parents, pictures, where is she today?
Anna Pavaga is a Russian child model recognized for modelling for high-profile brands. Ever since her booming modelling career started, she has modelled for reputable brands like Enfants Vogue and Pulka. She has attracted media attention ever since her mother shared her photo online on Vkontakte in 2012.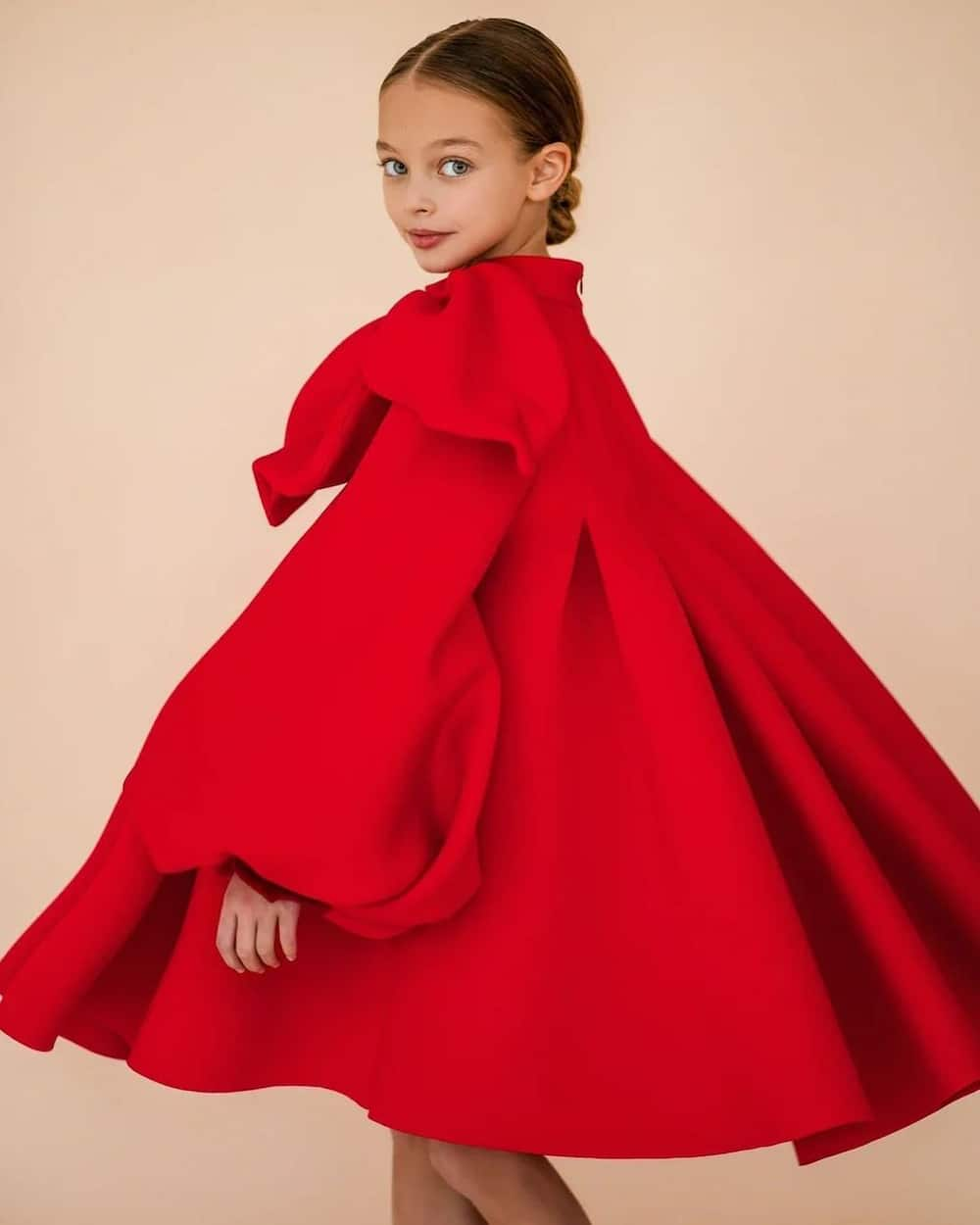 Anna Pavaga is the youngest model of the TANN Models agency. She has advertised for international brands and has featured on different reputable magazine covers. As a supermodel, she has been recognized as the most beautiful girl in Russia. Anna has advertised other clothing materials like children's swimwear, fashionable beach collections, and toys.
Anna's profile summary
Full name: Anna Pavaga
Date of birth: 2nd of November, 2009
Age: 11 years old
Place of birth: Saint Petersburg, Russia
Nationality: Russian
Profession: Model
Mother: Ekaterina Pavaga
Who is Anna Pavaga?
Born on the 2nd of November, 2009, in St. Petersburg, Russia, Pavaga has become a famous child model. How old is Anna Pavaga? Anna Pavaga age 2020 is 11 years, but by November 2021, she will be 12 years old. She has lived in Russia for a long time. Anna Pavaga sister and brother always stayed with her to protect her since she became famous.
Anna Pavaga Instagram followers increased significantly when she started modelling at age three. Her doll-like feature and big delicate eyes wowed her fans. Since Anastasia Knyaazeva, a six-year-old model at that time, hit the media as a rising model, Anna followed. She has since become one of the most famous and beautiful girls in the world.
She showed a flair for posing for the camera since the age of two. Her mother, who was a keen observer, noted this affection for photography. Anna Pavaga eye color is grey. Since she was a baby, her angelic look had always stunned those around her. In a conversation with Frivolette, her mother said she saw the need to convert her child's interest into something meaningful.
Although nothing has been said about Anna Pavaga education, Anna engages in gymnastics and ballet. According to her mother, she puts her child's health ahead of her fame. This is why she emphasized the baby's health and the enjoyment of her activities. Anna also loves to draw and sew clothes. She sews and designs her dolls with a dream of becoming a designer of clothes. With her love for ballet, she dreams of becoming a professional ballerina while being a model.
Anna Pavaga family
As for Anna Pavaga parents, although there is no information on the beautiful model's father, her mother's name is Ekaterina Pavaga. Anna owns two dogs and lives in Saint Petersburg, Russia. Her dogs are named Lia and Mia.
Anna Pavaga brother, Michael, has been seeing hanging out with her a lot of time. She also loves to spend time with her sister.
Pavaga's career
Anna Pavaga baby model has been posing for various photoshoots since she was three years old. In 2012, her mother shared her pictures on Vkontakte, and in 2015, she was featured on Aurora Fashion Week. This kick-started her career as an active child model from Russia. She has since then promoted children's sports, toys, clothing, and goods, among others.
Anna has gone on to model for different big brands after that period. She modelled for brands like Enfants Vogue, owned by a French magazine, and she has also modelled for Pulka. Additionally, she has endorsed and modelled for other big brands like Monnalisa, Benetton, Chobi Kids, Armani Junior, Trussardi Junior, and Chloe.
She has also appeared in various TV campaigns, ads, and promotional deals. Anna also featured in the first issue of CR Fashion Book in China as a model. With her beauty, the baby model has risen to be one of the world's famous kids. She also reportedly tried acting and performed in Nastroenie Osen, a video by the band Marsel. She is also featured in the movie Water Universe.
What is Anna Pavaga net worth? There is no information on that yet, but that does not mean she does not make much money from advertising for brands.
Anna Pavaga photos
Since the beautiful model made her big break in the entertainment industry, she commanded lots of attention and followings on her social media platforms. Thanks to the great job her mom is doing. As a model, several of her photos are admired on the internet. Many photos are on Anna Pavaga VK page, not to talk of her Instagram page, where she has more than 514,000 followers.
1. Simple and beautiful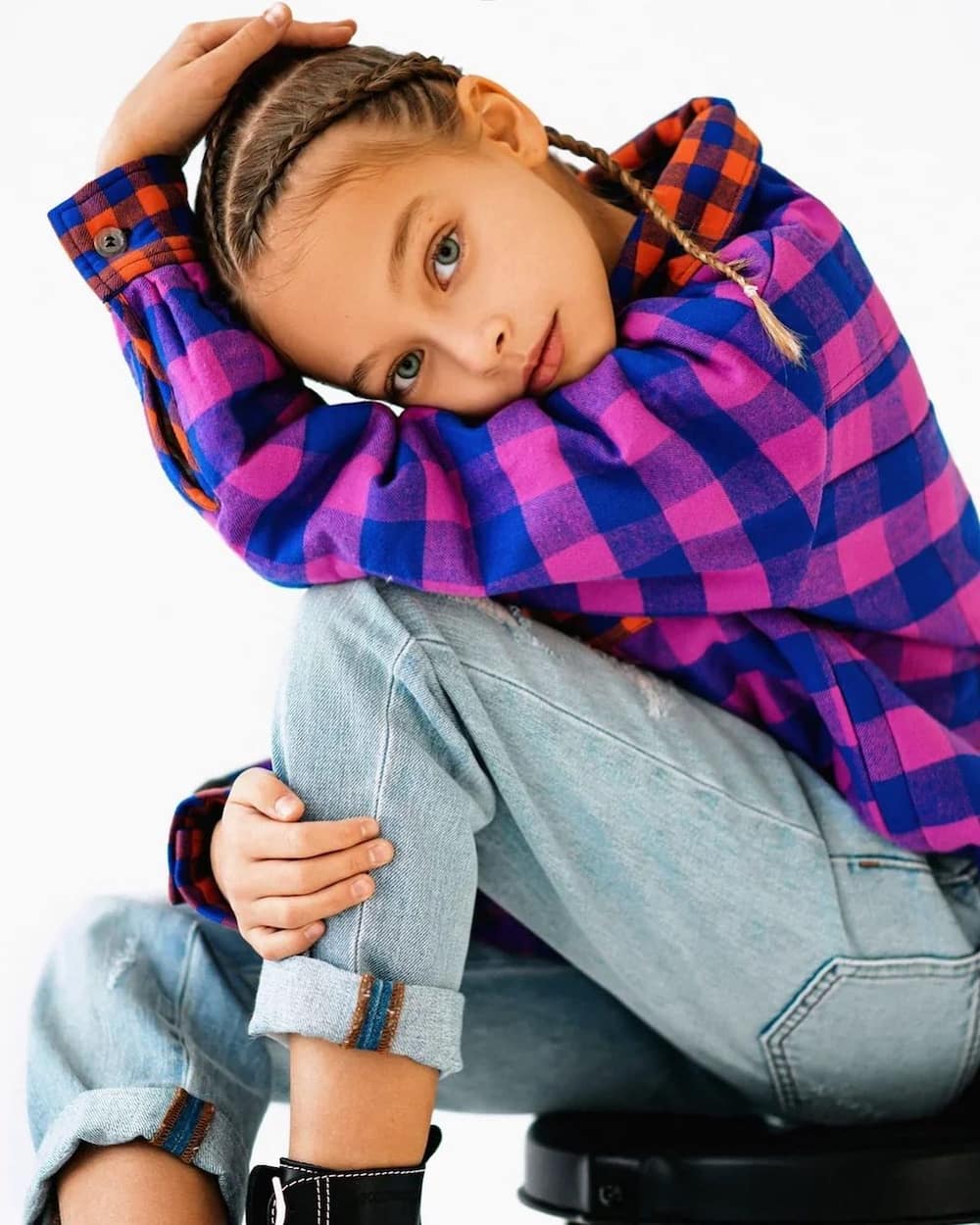 Anna's appearance is a combination of simplicity and beauty. Check through her posts on her social media platforms, and you will see that she has successfully proved that a person can dress simply and still appear gorgeous. She is a beauty to behold.
2. Birthday blast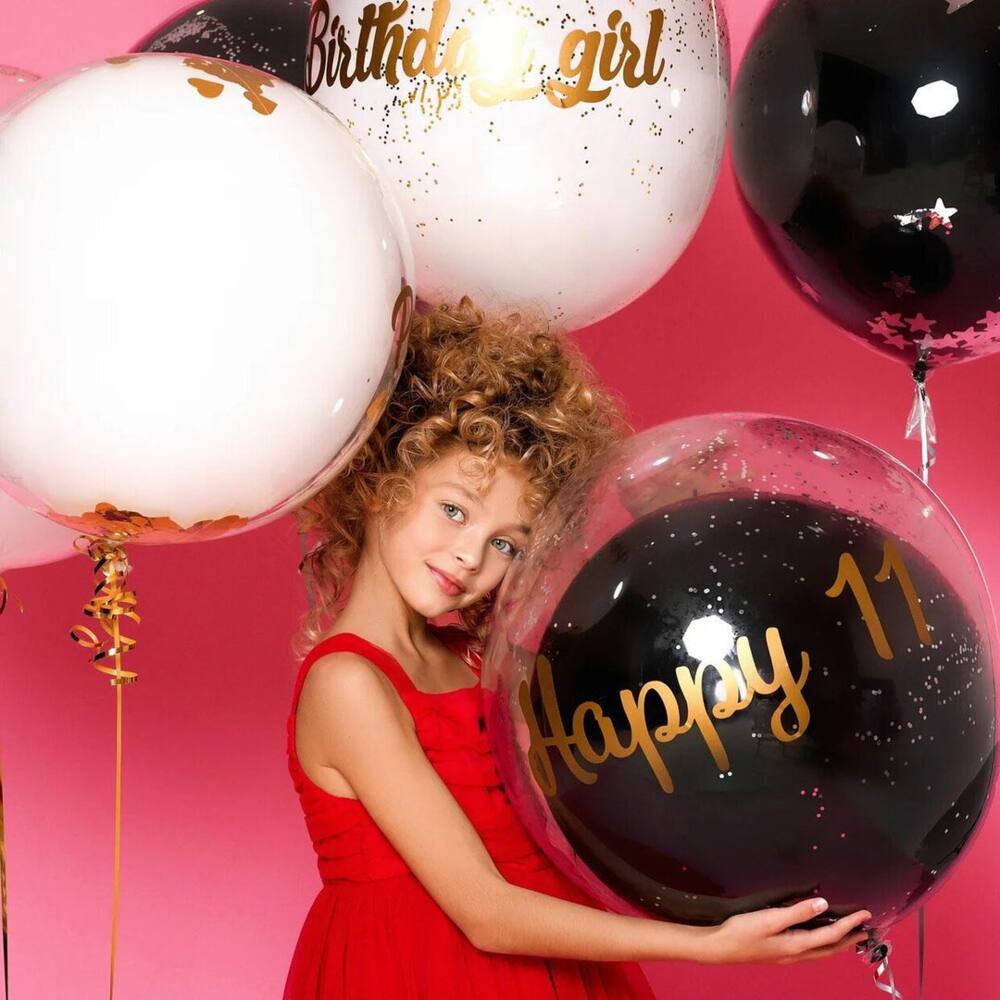 A birthday celebration helps an individual to appreciate the gift of life and thank God for His faithfulness. Clocking 11 and considering the fame and accolades for the young model, these are significant reasons she should celebrate.
3. Cute smile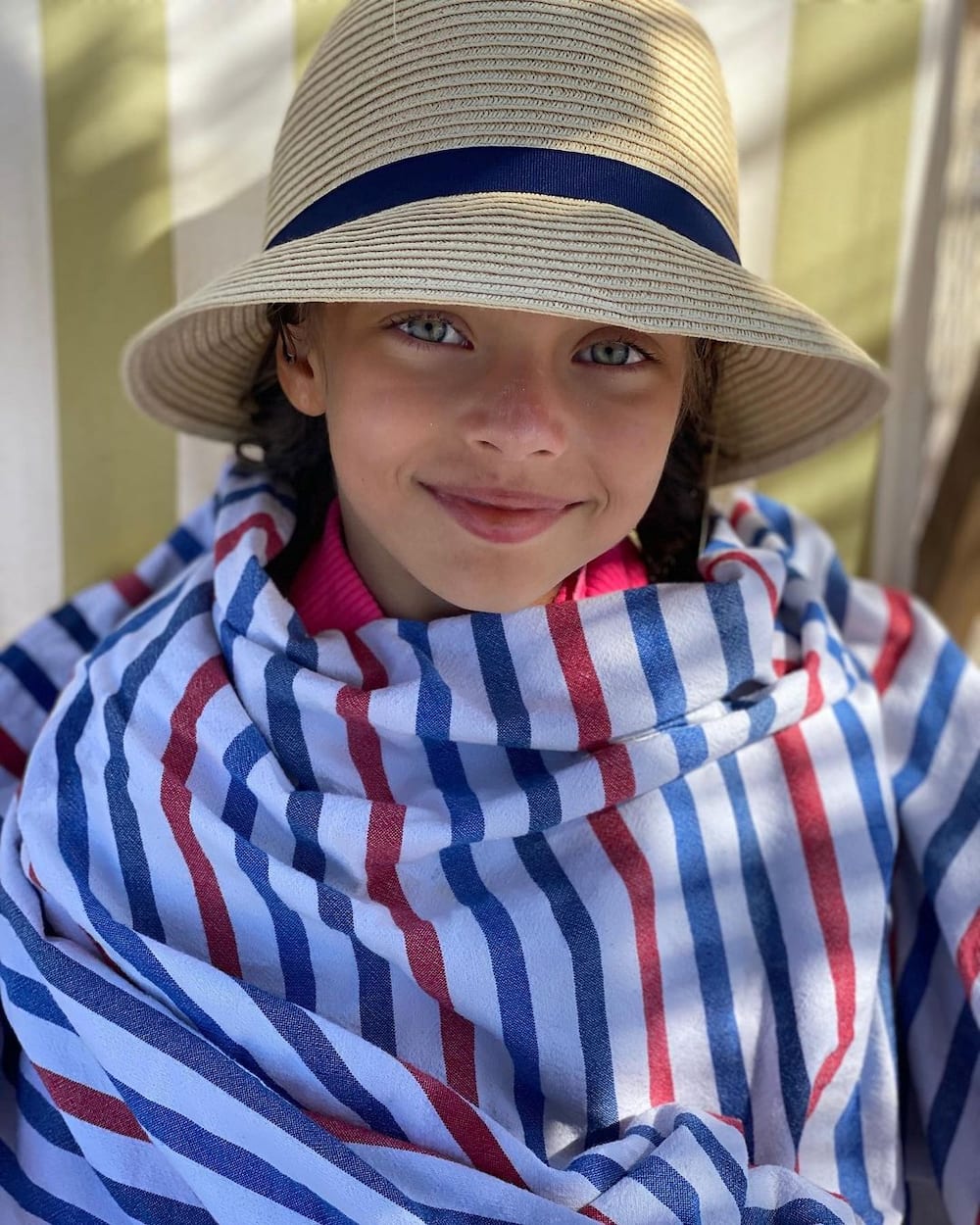 Anna Pavaga Russian model's way of smiling captures the heart effortlessly. She puts on a natural and innocent smile as often as she can. This, no doubt, must be one of the ways she captures her fans' attention.
Where is she today?
Anna still models and practises ballet to enhance her flexibility. She recently showcased and advertised products from St. Petersburg Department Store. She still dreams of becoming a professional ballerina.
She has been seen training several times on her Instagram posts. As a lover of sewing and designing clothes, she dreams of being a designer, which will further enhance her career as a model and designer in the nearest future.
As a child who has admired photography, Anna Pavaga has risen to be a role model for many other kids. Although she has been famous since she was a kid, her private life has been protected from the media. Anna has been both a beacon of beauty and a brilliant kid with her poses and luminance. With her mother's help, she has toured her way to become a rising star and one of the world's most popular models.
READ ALSO: Wouter Basson bio: age, family, education, book, profiles, net worth
Wouter Basson may not have a good name in the public space due to his alleged actions in apartheid South Africa. As published by Briefly.co.za, he is a former head of a secret chemical and biological warfare project, Project Coast, in South Africa, during the apartheid era.
Wouter was accused of supplying a lethal triple cocktail of powerful muscle relaxants, which could have been used to eliminate lives systematically, among other charges. Recently, there were allegations that he should not be allowed to operate as a doctor. So, was his licence to practice withdrawn? The post details everything you should know.
Source: Briefly.co.za