Who is Wanetta Gibson and what happened to her? Here are the full details
False accusations can ruin lives. Even when the truth finally comes out, both parties are left in a messy aftermath, and life is no longer the same. This has been the case for Wanetta Gibson, who falsely accused Brian Banks of sexual assault.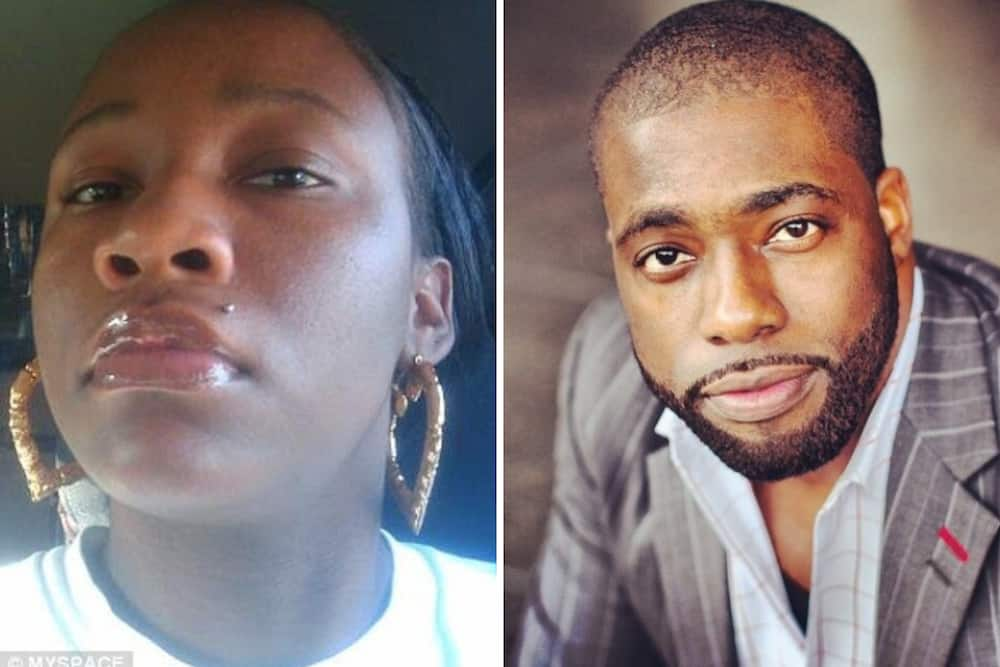 At 15 years old, Wanetta Gibson accused her former schoolmate Brian Banks, a former American football player. Brian was arrested, spent close to six years imprisoned and five years on parole. He was, however, released after the truth came out.
Wanetta Gibson's profiles
| | |
| --- | --- |
| Full name | Wanetta Gibson |
| Gender | Female |
| Year of birth | 1987 |
| Country of birth | United States of America |
| Age | 35 years (As of 2022) |
| Nationality | American |
| Ethnicity | African-American |
| Hair colour | Black |
| Eye colour | Black |
| Known As | Brian Banks' accuser |
Wanetta Gibson's biography
She was born in the year 1987 in the United States of America. As of 2022, Wanetta Gibson's age is 35 years old. Not much about her is known, who her parents are or whether she has siblings.
Sexual assault accusation
In 2002, when she was 15, Gibson accused Brian Banks of dragging her into a stairway and assaulting her. Banks, who was 16, was arrested and placed in Juvenile Hall, and he was also immediately expelled from Long Beach Polytechnic High School. Brian Banks and Wanetta Gibson went to the same school and met in the summer of 2002.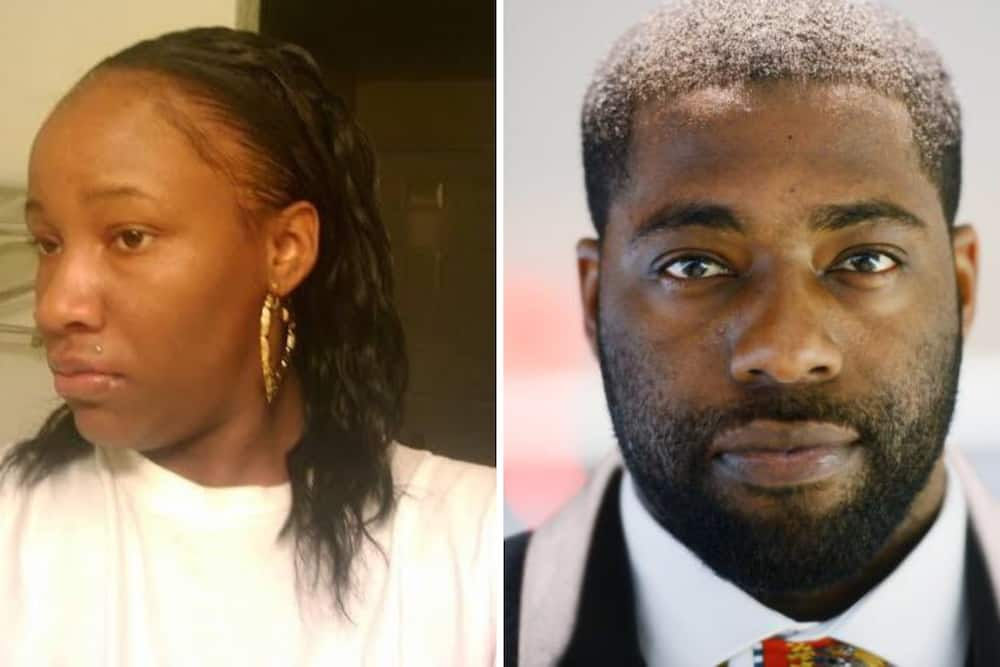 According to Shawn Ashley, a co-principal at Long Beach Poly High, Banks would not be permitted to return to campus no matter how the legal situation played out.
In order to avoid obtaining a sentence that might have varied from 41 years to life, Brian consented to a plea agreement that included five years in jail, five years of probation, and registration as a sex offender. Banks believed that his lawyer told him that by submitting a plea of not guilty, he would receive probation but not jail time.
Gibson and her mother, Wanda Rhodes, sued the Long Beach Unified School District, alleging that the Poly campus lacked security and won a $1.5 million compensation.
Who is Brian Banks?
Born on July 24, 1985, Brian Keith Banks is a retired American football player. He signed with the National Football League's (NFL) Atlanta Falcons on April 3, 2013. In 2012, Banks joined the United Football League's Las Vegas Locomotives as an undrafted free agent.
The Long Beach, California, native played on the same teams as DeSean Jackson, Darnell Bing, Winston Justice, and Marcedes Lewis at Long Beach Polytechnic High School. He was listed as one of the classes of 2003's "Juniors to Watch" on Rivals.com.
Confession to false accusations
Gibson got in touch with Banks over Facebook in March 2011, asked him to a meeting, and admitted to making up the story in front of a private detective Banks had retained. Gibson's confession was secretly recorded by Banks.
However, she later resisted saying that she had lied in order to avoid having to return the cash she and her family had won in court by admitting to lying to the authorities.
What happened to Wanetta Gibson?
Before the confession was recorded, Banks sought help from the California Innocence Project (CIP), a non-profit legal clinic supported by the California Western School of Law in San Diego that investigates and prosecutes cases of true innocence. However, there was not enough evidence to support Banks' innocence at the time for them to take the case.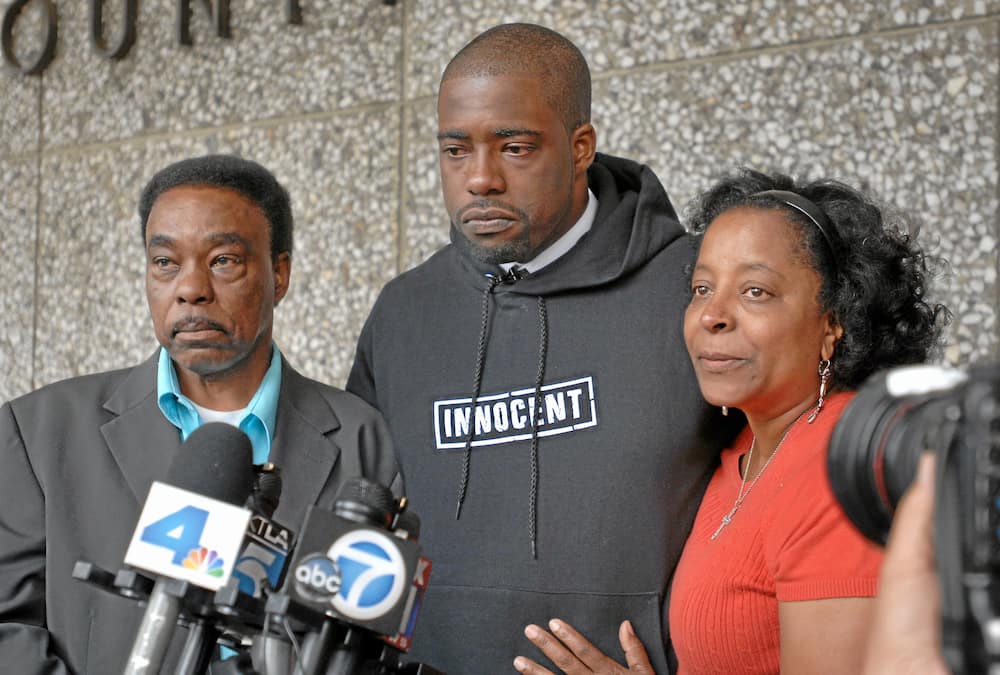 However, after the confession, CIP decided to make it the organization's first case involving a wrongfully convicted person who had already been released from prison. The video footage was not permitted to be presented in court because it had been taken without Gibson's knowledge or consent and was not followed by a formal confession from her.
The district attorney asked the judge to vacate the conviction on May 24, 2012, after CIP assisted in gathering new evidence to support Banks' account. Banks was able to restart his sporting career after having his sex offender record sealed.
In order to support CIP in its efforts on behalf of those who have been unfairly convicted, Banks took part in the 2013 Innocence March.
Where is Wanetta Gibson now?
In June 2013, Gibson was given a $2.6 million payment to make to the Long Beach Unified School District. Gibson's current whereabouts are unknown, and it is uncertain how she will be able to come up with the cash.
She was not arrested and is currently nowhere to be found. However, people believe that Wanetta Gibson's jail time should be equal, if not more, than what Brin got. Wanetta Gibson's Facebook page, however, was suspended.
Wanetta Gibson has remained out of the spotlight since her false accusations came to light. She is still out at large, and Brian's life, although a free man, will never be the same.
READ ALSO: Who is Joshua Russaw? Everything about Faith Evans' son
Briefly.co.za recently published an article about Joshua Russaw. He is an American celebrity who has gained recognition in the entertainment industry for working with notable artists.
However, he is best known as the second son of Faith Evans and her ex-husband Todd Russaw.
Source: Briefly News