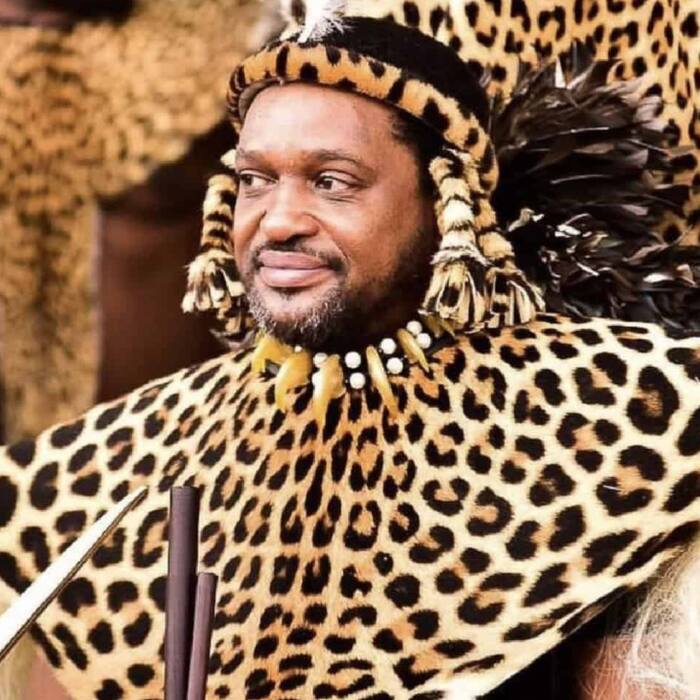 King Misuzulu Zulu
Born: 23 September 1974
Place of birth: KwaZulu-Natal, South Africa
Coronation: 29 October 2022
Reign: 7 May 2021 – current
Misuzulu Sinqobile kaZwelithini, popularly known as King Misuzulu Zulu, is the current king of the Zulu nation in South Africa.
Who is King Misuzulu Zulu?
He is the third child and the eldest son of the late Queen Mantfombi Dlamini of Eswatini and the late King Goodwill Zwelithini.
After his mother's death, he was named as the new head of the monarchy.
The Zulu monarch's role is primarily ceremonial and the throne does not have any formal political power. Nonetheless, the Zulu monarch remains influential and even has an annual funded budget of approximately $4.9 million.
King Misuzulu Zulu has two wives: Ntokozo Mayisela and Nozizwe Mulela.
Coronation
King Misuzulu Zulu was officially appointed as the king of the Zulu nation on 7 May 2021 after his father's death on 12 March 2021.
His traditional coronation took place on 20 August 2022.
The coronation was recognised by the government on 29 October 2022.